In the heart of the United Kingdom, where a deep love for storytelling and entertainment thrives, there exists a digital treasure trove that takes you to a world of riveting narratives and captivating drama. Welcome to ABC iView, the platform that unlocks the door to a realm of exceptional television. Amidst a plethora of options, there are certain shows like Bluey and Call The Midwife that shine brighter than the rest, promising to transport you to another world and ignite your imagination. Join us as we unveil ABC iview best shows, a lineup that guarantees hours of unforgettable viewing.
Why have ABC iView best shows earned stellar reputation?
ABC iView has emerged as a distinguished platform for premium entertainment, and its best shows have earned their stellar reputation, partly due to their high rankings based on popularity by JustWatch.com. JustWatch.com stands as a reliable source for tracking and discovering content, and its sorting based on viewer preferences is a significant testament to the excellence of ABC iView best shows.
With JustWatch.com's ratings reflecting the pulse of its dedicated viewers, ABC iView ensures that its best shows not only garner critical acclaim but also capture the hearts of a diverse and enthusiastic audience. Watch ABC iView in UK and dive into top-notch, crowd-pleasing content that transcends boundaries and appeals to viewers worldwide.
1. Fisk (2021- Ongoing)
| | |
| --- | --- |
| IMDB Rating | 6.5/10 |
| Genre | Comedy |
| Stars | Kitty Flanagan, Julia Zemiro, Marty Sheargold |
| Runtime | 30m Episodes |
Fisk is a hilarious Australian comedy series starring the talented Kitty Flanagan as Helen Tudor-Fisk, a sharp-witted and cynical corporate lawyer. What makes this show stand out is its biting humour and satirical take on the world of law firms and corporate culture. While all episodes are quite popular, one that garnered significant attention is "The Witness," where Helen finds herself in a comical courtroom battle with an unusual witness. This episode brilliantly showcases Kitty Flanagan's comedic prowess and the show's ability to find humour in the most unlikely places. Fisk is also available to watch on Netflix and ITV in United Kingdom. Moreover, you can gain access to some of the most exciting new comedy movies on Netflix, if you subscribe to the platform.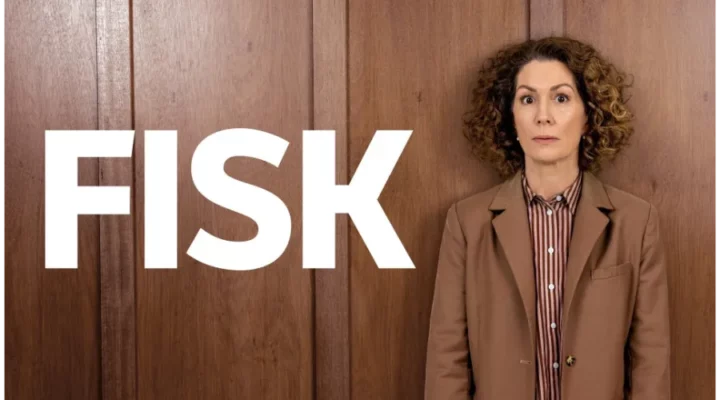 2. Bluey (2018- Ongoing)
| | |
| --- | --- |
| IMDB Rating | 8.6/10 |
| Genre | Animation, Adventure, Family |
| Stars | David McCormack, Melanie Zanetti, Charlotte Stent |
| Runtime | 7m Episodes |
Bluey is an award-winning Australian animated series loved by both kids and adults alike. It follows the adventures of a lovable Blue Heeler puppy named Bluey and her family in the fictional Australian suburb of Queensland. The show's heart-warming stories are not only entertaining but also teach valuable life lessons. Among its most watched episodes is "Magic Xylophone," where Bluey discovers the magical powers of her xylophone. This episode beautifully captures the essence of childhood imagination and the bond between parent and child. Moreover, you can watch Bluey Season 3 and all other previous seasons on Disney Plus in UK. The show is also available to watch on Sky and BBC iPlayer. Additionally, if you are looking for more anime shows, be sure to check out best animated series on Netflix.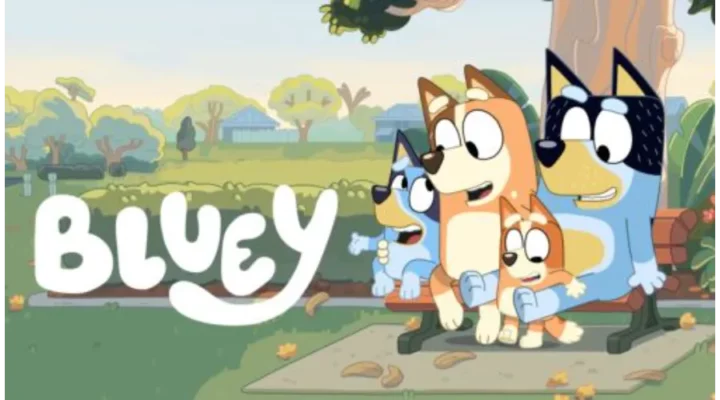 3. Bay Of Fires (2012- Ongoing)
| | |
| --- | --- |
| IMDB Rating | 6.5/10 |
| Genre | Drama, Mystery |
| Stars | Stephen Curry, Alison Whyte, Aaron Pedersen |
| Runtime | 45m Episodes |
Bay of Fires is a gripping Australian drama series that delves into the mysteries and secrets of a picturesque coastal town. With a focus on compelling characters and intricate storytelling, the show has garnered a dedicated following. Viewers are drawn into the unfolding drama, with each episode revealing new layers of intrigue and suspense. You can also purchase the series on Apple TV.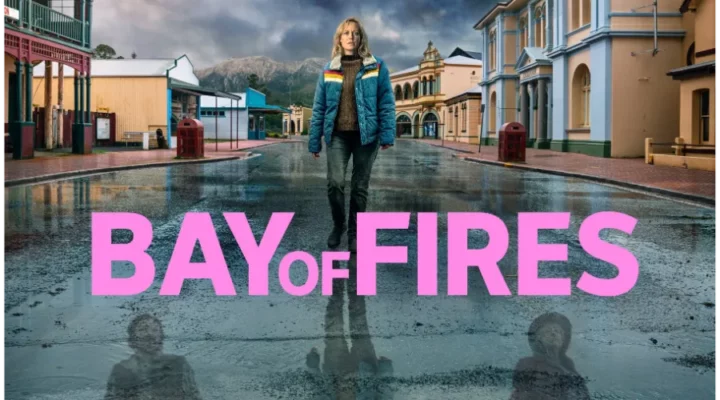 4. Utopia (2014- Ongoing)
| | |
| --- | --- |
| IMDB Rating | 8.3/10 |
| Genre | Comedy |
| Stars | Rob Sitch, Celia Pacquola, Kitty Flanagan |
| Runtime | 30m Episodes |
Utopia is a sharp and witty Australian comedy series that satirizes the world of government bureaucracy and infrastructure projects. Created by and starring Rob Sitch, the show offers a humorous take on the challenges and absurdities of public administration. One of its standout episodes is "On the Right Track," where the team at the Nation Building Authority grapples with the complications of a high-speed rail project. The episode's clever humour and astute observations make it a fan favourite.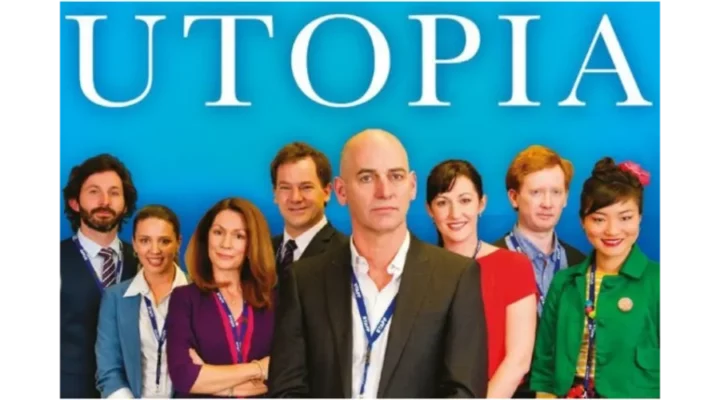 5. Starstruck (2021- Ongoing)
| | |
| --- | --- |
| IMDB Rating | 7.0/10 |
| Genre | Comedy |
| Stars | Rose Matafeo, Nikesh Patel, Emma Sidi |
| Runtime | 27m Episodes |
Starstruck is a delightful British comedy series that centers around the life of Jessie, played by Rose Matafeo, who unexpectedly falls for a famous movie star. What sets this show apart is its charming and relatable characters, as well as its exploration of modern romance and celebrity culture. While the entire series has captivated audiences, the pilot episode, where Jessie has an unforgettable encounter with the movie star Tom Kapoor, serves as a perfect introduction to this endearing romantic comedy. Starstruck is also available to watch on Netflix, BBC iPlayer and Sky in the United Kingdom. Moreover, Starstruck season 3 on BBC iPlayer is soon to release.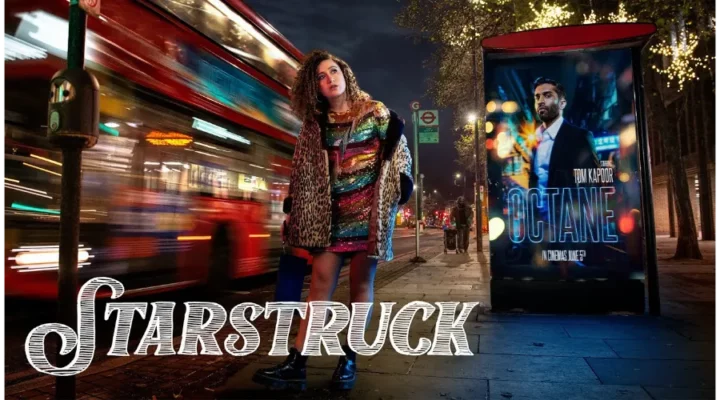 6. Doctor Who (2005- Ongoing)
| | |
| --- | --- |
| IMDB Rating | 8.6/10 |
| Genre | Adventure, Drama, Family |
| Stars | Jodie Whittaker, Peter Capaldi, Matt Smith |
| Runtime | 45m Episodes |
Doctor Who is a beloved British science fiction series that has been a cultural phenomenon for decades. It follows the adventures of the Doctor, a Time Lord who travels through time and space in the TARDIS, a time machine that looks like a British police box. With a rich history and a diverse array of episodes, it's challenging to pinpoint a single most-watched episode. However, some of the most iconic moments in the series include "Blink," where the Weeping Angels were introduced, and "The Day of the Doctor," which celebrated the show's 50th anniversary with multiple incarnations of the Doctor coming together. Moreover, the show is also available to watch on Sky and BBC iPlayer. BBC also dropped a trailer for Doctor Who latest season. Furthermore, there is a treasure trove of some of the best drama films on BBC iPlayer, that you would love to binge on!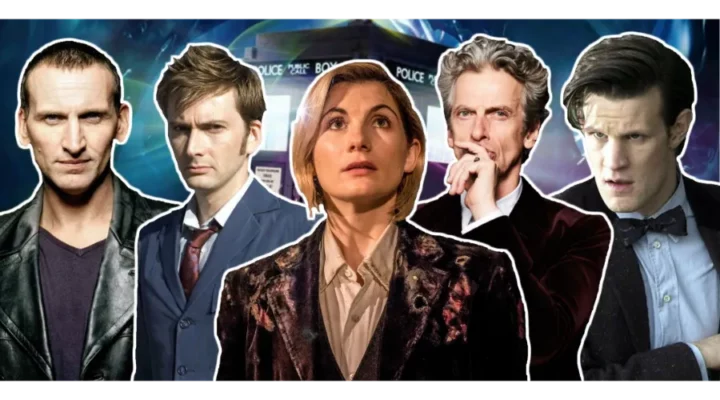 7. Staged (2020- 2021)
| | |
| --- | --- |
| IMDB Rating | 7.4/10 |
| Genre | Comedy, Drama |
| Stars | David Tennant, Michael Sheen, Georgia Moffett |
| Runtime | 15m Episodes |
Staged is a British comedy series created by Simon Evans that ingeniously responds to the challenges posed by the COVID-19 pandemic. The show stars David Tennant and Michael Sheen as exaggerated versions of themselves, bringing their comedic talents to the forefront. When their West End play is abruptly suspended due to lockdown restrictions, the duo must rehearse remotely, resulting in hilariously awkward and self-deprecating situations. Several episodes, including the debut episode titled "Cachu Hwch" (Welsh for "total nonsense") have emerged as fan favorites. Staged captures the essence of lockdown existence while providing much-needed laughter and entertainment during challenging times. Moreover, the show is available to watch on various platforms in the UK including BBC iPlayer, Britbox, ITV and Sky.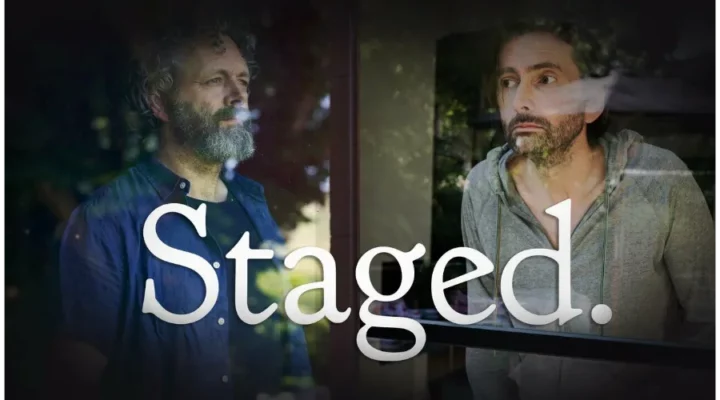 8. Call The Midwife (2012- Ongoing)
| | |
| --- | --- |
| IMDB Rating | 8.4/10 |
| Genre | Drama, History |
| Stars | Jenny Agutter, Vanessa Redgrave, Laura Main |
| Runtime | 1h Episodes |
Call The Midwife is a heart-warming British period drama that takes viewers back to the East End of London in the late 1950s and early 1960s. The show explores the lives and challenges of midwives and nuns working at Nonnatus House, and it has been praised for its historical accuracy and emotional storytelling. Many fans consider the Christmas Specials to be highlights. These episodes often feature touching and memorable moments, making them favourites among viewers. You can watch Call the Midwife season 12 and all the other seasons Sky in the United Kingdom.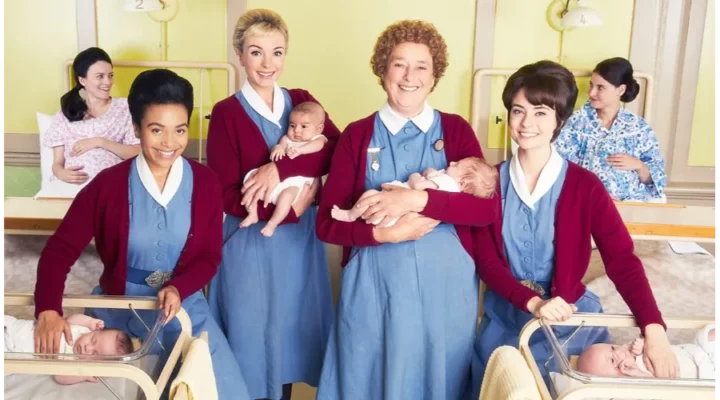 Final thoughts!
As you navigate the exciting world of ABC iView, do not miss the chance to dive into the best shows it has to offer. From gripping dramas like Call The Mid wife to side-splitting comedies like Staged, this platform boasts a lineup that caters to every taste and preference. So, whether you're seeking thrilling mysteries, heartwarming tales, or thought-provoking narratives, the ABC iview best shows are your ticket to an unforgettable television experience. Grab your remotes, settle in, and let these shows whisk you away to a world of entertainment that knows no bounds. Your next binge-watching obsession awaits!