Hold onto your seats, Starstruck fans, because the much-anticipated Season 3 is about to drop, and it's promising to be an absolute game-changer; coming to your screens on September 28, 2023, on Max. The romantic comedy series that has already stolen our hearts is back for another round of laughter, love, and life's unexpected twists. So, if you've been craving some heartwarming moments and hilarious adventures, get ready to dive into the world of Starstruck once more. Starstruck Season 3 is a whole new chapter, and you won't want to miss a single moment of it.
In this article, we'll discuss about Starstruck Season 3 release date, cast, trailer, episode list, plot, and much more so make sure you stay with us till the very end so nothing can be missed.
Where To Watch Starstruck Season 3 in UK?
In UK, you can watch Starstruck Season 3 on BBC exclusively on August 28, 2023, either on TV or streaming via BBC iPlayer.
However, those who are outside UK can easily stream Starstruck Season 3 on Max starting from September 28, 2023.
Here are the subscription options if you're not already a Max subscriber:
With Ads: $9.99/month
Ad-Free: $15.99/month
Ultimate Ad-Free: $19.99/month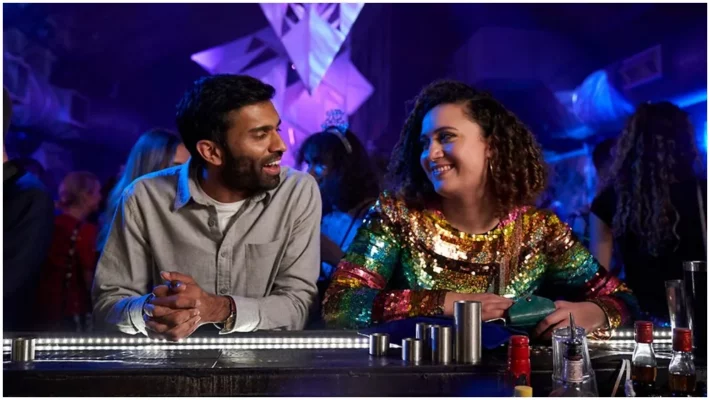 How To Stream Starstruck Season 3 in UK For Free?
For free streaming of Starstruck Season 3 in UK BBC iPlayer is your go-to option as the platform doesn't require any money – it's completely free.
Moreover, MAX does not offer a free trial on its main site. However, other streaming platforms like Amazon offer a seven-day free trial to MAX for Prime Video subscribers.
Official Synopsis Of Starstruck
A millennial in London is juggling two dead-end jobs and navigating the awkward morning-after-the-night-before when she discovers the complications of accidentally sleeping with a film star.

IMDb
Starstruck Season 3 Plot: What's in Store for Jessie?
| | |
| --- | --- |
| IMDb Ratings | 7.5/10 |
| Genre | Comedy |
| Stars | Rose Matafeo, Nikesh Patel, Emma Sidi |
| Runtime | 30 minutes |
| Original Network | BBC |
Before we dive into what Season 3 has in store for us, let's quickly recap the end of Season 2. Jessie and Tom, the main characters, had a temporary breakup but reunited in the end, leaving us with a warm and positive feeling.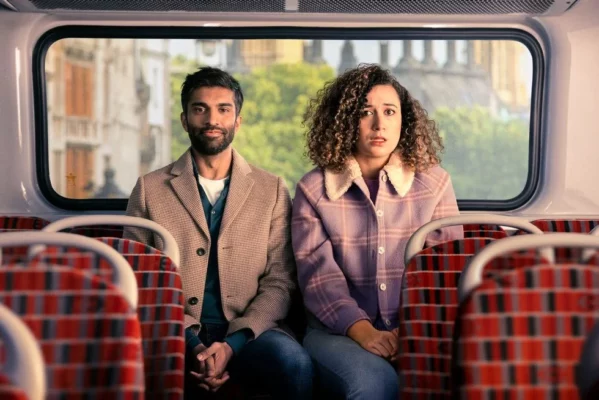 Now, fast forward to Season 3. It seems we're jumping ahead in time. Jessie is still in London, working at a local cinema, but there's a big change in her life – she's living the single life once again. She and Tom have parted ways, and it's been two years since their breakup.
The synopsis hints at Jessie facing the consequences of her choices. While her friends are moving on to the next stages of life, like marriage and parenthood, Jessie is left questioning what she truly wants. It promises an intriguing exploration of adulthood, relationships, and self-discovery.
Starstruck Season 3 Cast: Who's Returning?
Rose Matafeo as Jessie
Nikesh Patel as Tom Kapoor
Emma Sidi as Kate
Al Roberts as Ian
Lorne MacFadyen as Liam
Lola-Rose Maxwell as Sarah
Nic Sampson as Steve
Ambreen Razia as Shivani
Minnie Driver as Cath
Starstruck Season 3 Trailer – What's New In Store
The trailer for Season 3 of Starstruck is finally here and it's a tantalizing taste of what's to come! In this sneak peek, we catch glimpses of Jessie and Tom's reunion after their bittersweet breakup, a new love interest for Jessie, and the ever-present sparks between our favorite couple. Get ready for a rollercoaster of emotions as the trailer hints at the comedy, drama, and heartwarming moments that await in this highly anticipated season.
Starstruck Season 3 Episode Guide
| | |
| --- | --- |
| Episode | Release Date |
| Episode One | 28 August 2023 |
| Episode Two | 28 August 2023 |
| Episode Three | 28 August 2023 |
| Episode Four | 28 August 2023 |
| Episode Five | 28 August 2023 |
| Episode Six | 28 August 2023 |
Starstruck Genre: Rom-Com with a Twist
Starstruck Season 3 continues to embrace its beloved romantic comedy roots but with an exciting twist. While the show's heartwarming humor and endearing characters remain intact, this season delves deeper into the complexities of adulthood, relationships, and self-discovery. It's a delightful blend of laughter and introspection that takes the rom-com genre to new heights.
Starstruck Fan Reviews
This turned out really well. The leads are charismatic and particularly the leading lady, Jessie, played by Rose is a hoot. Captures the confusion of dawning love all too well.

anil-kulkarni-108-85663
This is really excellent. Short, bite-sized episodes mean you can't help but watch the next one :-). Excellent writing by Rose Matafeo and the performances from her and the rest of the cast are perfectly pitched. Really well observed, genuinely funny and full of heart.

Helebo
A Final Wrap-Up!
So, mark your calendars for the exciting return of Starstruck in Season 3, and get ready to join Jessie on her new adventure in London as she navigates the ups and downs of single life. It's a show filled with heart, humor, and relatable moments that will keep you entertained from start to finish.