Drama films are a great way to escape from reality for a few hours and be transported to another world. Drama films are a genre of film that typically tells a serious or realistic story about human experiences. They often explore complex emotions and relationships, and they can be both thought-provoking and entertaining. Drama films can be based on true stories or on fictional accounts, and they can be set in any time period or location. BBC iPlayer has a wide selection of shows whether you are looking for Best Family Movies or Best Comedy Films to choose from, so you're sure to find something that you'll enjoy.
Our Top 5 Best Drama Films on BBC iPlayer According to IMDB Rating
Get ready to immerse yourself in the magic of television as we take you on a journey through The BBC iPlayer's captivating lineup for the year ahead. Here are our Top 5 Best Drama Films on BBC iPlayer ranked according to their IMDB Ratings.
1. The Shawshank Redemption (1994)
| | |
| --- | --- |
| IMDb rating | 9.3/10 |
| Cast | Tim Robbins, Morgan Freeman, Bob Gunton, William Sadler |
| | |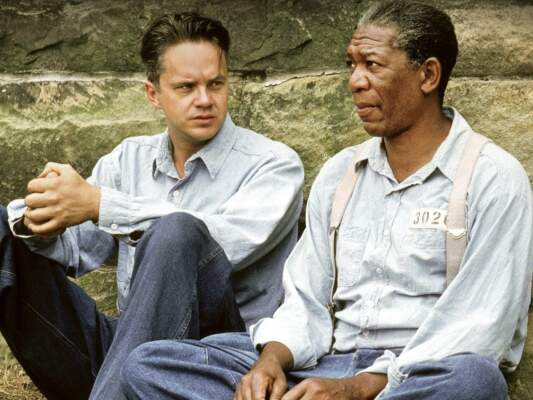 The Shawshank Redemption is a 1994 American drama film written and directed by Frank Darabont, based on the 1982 Stephen King novella Rita Hayworth and Shawshank Redemption. It tells the story of banker Andy Dufresne, who is sentenced to life in Shawshank State Penitentiary for the murders of his wife and her lover, despite his claims of innocence.
He develops a friendship with fellow prisoner and drug trafficker Ellis "Red" Redding over the course of the next two decades and participates in a money-laundering scheme run by prison warden Samuel Norton. The film follows Andy's journey as he adjusts to life in prison and eventually escapes. Tim Robbins and Morgan Freeman give two of the best performances of their careers in this film.
2. Schindler's List (1993)
| | |
| --- | --- |
| IMDb rating | 9.0/10 |
| Cast | Liam Neeson, Ralph Fiennes, Ben Kingsley, Caroline Goodall, Embeth Davidtz |
| | |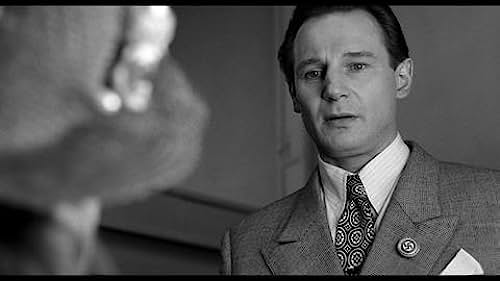 Schindler's List is an American historical drama film that tells the story of Oskar Schindler, a German businessman who saved the lives of over 1,000 Jews during the Holocaust. The film is directed by Steven Spielberg and stars Liam Neeson, Ralph Fiennes, Ben Kingsley, Caroline Goodall, and Embeth Davidtz.
The film opens in 1939, with Oskar Schindler arriving in Kraków, Poland, to set up a factory. Schindler is initially motivated by profit, but he is gradually moved by the plight of the Jews and begins to use his factory as a haven for them. As the war progresses, Schindler becomes increasingly desperate to save as many Jews as possible, and he eventually uses all of his resources to bribe Nazi officials. The film is a powerful and moving depiction of the Holocaust, and it has been praised for its realistic and unflinching portrayal of the horrors of the era.
3. The Silence of the Lambs (1991)
| | |
| --- | --- |
| IMDb rating | 8.6/10 |
| Cast | Jodie Foster, Anthony Hopkins, Ted Levine, Scott Glenn, Kasi Lemmons |
| | |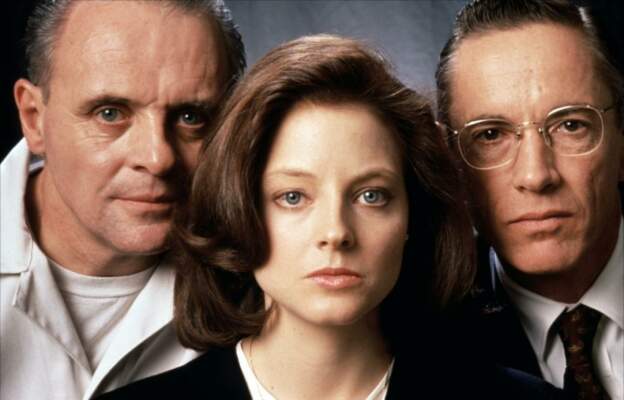 This psychological thriller film tells the story of Clarice Starling, a young FBI trainee who is tasked with interviewing Hannibal Lecter, a brilliant but sadistic serial killer. The Silence of the Lambs is a 1991 American psychological horror film directed by Jonathan Demme and written by Ted Tally. It is based on the 1988 novel of the same name by Thomas Harris. The film stars Jodie Foster as Clarice Starling, a young FBI trainee who is tasked with interviewing the imprisoned cannibalistic serial killer Hannibal Lecter in order to get information about another serial killer, Buffalo Bill.
4. The Godfather (1972)
| | |
| --- | --- |
| IMDb rating | 9.2/10 |
| Cast | Marlon Brando, Al Pacino, James Caan, Richard Castellano, Robert Duvall, |
| | |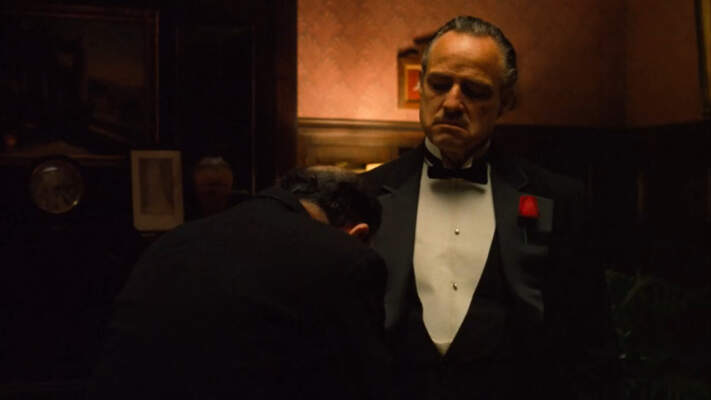 This epic crime drama film tells the story of the Corleone family, a powerful Mafia clan. The film is directed by Francis Ford Coppola and stars Marlon Brando, Al Pacino, and James Caan.
It is the first installment in The Godfather trilogy. The story, spanning from 1945 to 1955, chronicles the Corleone family under patriarch Vito Corleone, focusing on the transformation of his youngest son, Michael Corleone, from a reluctant family outsider to a ruthless mafia boss.
The film begins with the wedding of Vito's daughter, Connie, to Carlo Rizzi. During the wedding, Vito is approached by Virgil Sollozzo, a drug lord who wants the Corleone family to invest in his narcotics business. Vito refuses, believing that drugs are a dangerous and corrupting business. Sollozzo then has Vito shot and nearly killed.
Michael, who has been living a quiet life outside of the family business, is forced to take over for his father. He quickly proves to be a capable and ruthless leader, dispatching Sollozzo and his associates. He also sets out to avenge his father's attack, killing McCluskey, the corrupt police captain who was involved in the plot.
Michael's actions alienate him from his wife, Kay, and his sister, Connie. But he remains committed to protecting the family business and ensuring its future. The film ends with Michael being anointed as the new head of the Corleone family.
The Godfather is a complex and multi-layered film that explores themes of family, loyalty, betrayal, and power. It is a masterpiece of American cinema that has had a lasting impact on popular culture. If you are interested in watching more shows like The Godfather, do check out the best war movies on BBC iPlayer.
5. 12 Angry Men (1957)
| | |
| --- | --- |
| IMDb rating | 9.0/10 |
| Cast | Henry Fonda,Lee J. Cobb,Martin Balsam, John Fiedler, Ed Begley |
| | |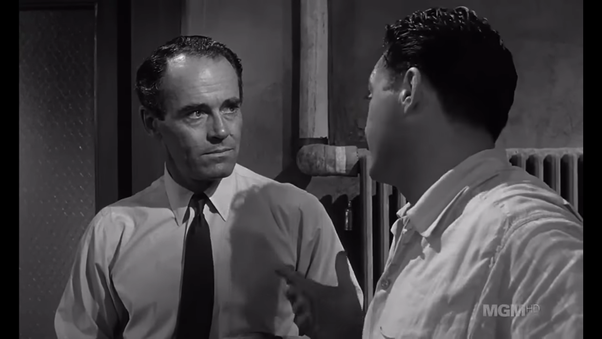 This classic film tells the story of a jury deliberating the fate of a young man accused of murder. The film is set entirely in the jury room and features outstanding performances from Henry Fonda, Lee J. Cobb, and Jack Lemmon.
12 Angry Men is a 1957 American courtroom drama film directed by Sidney Lumet, who co-wrote the screenplay with Reginald Rose. It is based on Rose's 1954 teleplay of the same name. The film stars Henry Fonda as the jury foreman in a murder trial in New York City. The jury must decide the guilt or innocence of a young man accused of murdering his father.
The film is set entirely in the jury room, and it follows the jurors as they discuss the evidence and debate the case. The jurors are initially divided, with some believing the defendant is guilty and others believing he is innocent. But as they discuss the case, they begin to question the evidence and the testimony of the witnesses.
The film is a powerful exploration of the justice system and the importance of due process. It is also a testament to the power of human reason and the importance of open-mindedness.
These are just a few of the many great drama films available on BBC iPlayer. If you're looking for a good movie to watch, be sure to check them out.
BBC iPlayer also has a number of exclusive drama series that you won't find anywhere else. Some of the most popular BBC iPlayer drama series include:
Line of Duty
Bodyguard
The Night Manager
The Crown
Wrap Up!
Watch the best Drama films on BBC iPlayer in 4D, HD, and SD using a VPN to watch the all-time new favorite movies while also getting additional access to 500+ streaming services globally with VPN in your cavalryDrama films can be enjoyed by people of all ages and interests. They offer a variety of genres including best sci-fi movies and best reality shows, and they can be both educational and entertaining. If you're looking for a film that will make you think, feel, and laugh, then a drama film is a great option.
Whether you're looking for a classic drama film or a more recent release, BBC iPlayer has something for everyone. So what are you waiting for? Start streaming today!