In today's entertainment landscape, reality TV has taken center stage, captivating audiences with its unscripted, emotionally charged content. BBC iPlayer offers a stellar lineup of some of the finest reality TV shows in the Great Britain area. From the compelling family dynamics of "Meet the Khans" to the fierce competition of "RuPaul's Drag Race," and the creative challenges of "Glow Up" and "Stitch Please," these titles showcase the diversity and appeal of reality drama series and films available on the platform.
Are you someone who has a thing for watching Reality Shows? Well, this article is just for you as it has the best reality shows, which you can easily access on BBC iPlayer. From cooking shows to competitions, BBC iPlayer is there to entertain you all.
Why These Shows Were Selected As Best Reality Shows On BBC IPlayer:
Reelsgood has meticulously curated a selection of movies and shows to enhance your viewing pleasure. With resounding approval from both viewers and experts alike, we are confident that you'll not only relish these selections but also deem them well worth your valuable time.
1. RuPaul's Drag Race (2009 – Ongoing)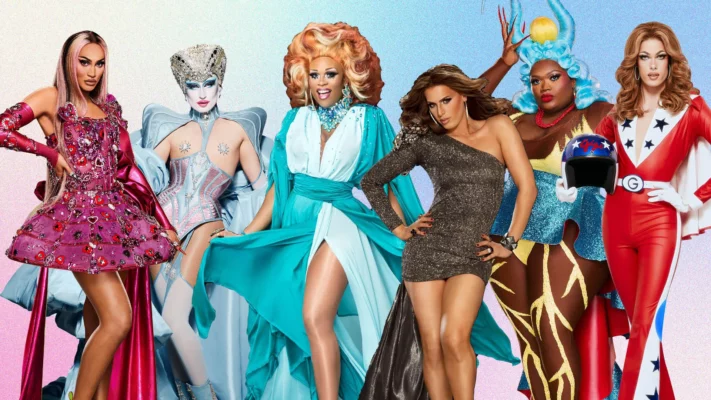 RuPaul's Drag Race is a highly popular reality competition TV series hosted by the iconic drag queen, RuPaul Charles. The show features aspiring drag queens from various backgrounds who compete in challenges to showcase their charisma, uniqueness, nerve, and talent. Contestants face weekly tasks, including runway presentations and acting challenges, to impress the judges and avoid elimination. The winner receives the title of America's Next Drag Superstar and other exciting prizes. The show has gained a massive global fanbase and has become a cultural phenomenon. Don't miss out on this mesmerizing reality TV show that will leave you wanting more!
You are able to watch "RuPaul's Drag Race" streaming on Paramount Plus, Paramount Plus Apple TV Channel , Paramount+ Amazon Channel, DIRECTV, Paramount+ Roku Premium Channel, Hulu, MTV or for free with ads on Pluto TV
Also, have a look at:

Season 8 of RuPaul's Drag Race All Stars
2. Go Hard or Go Home (2023)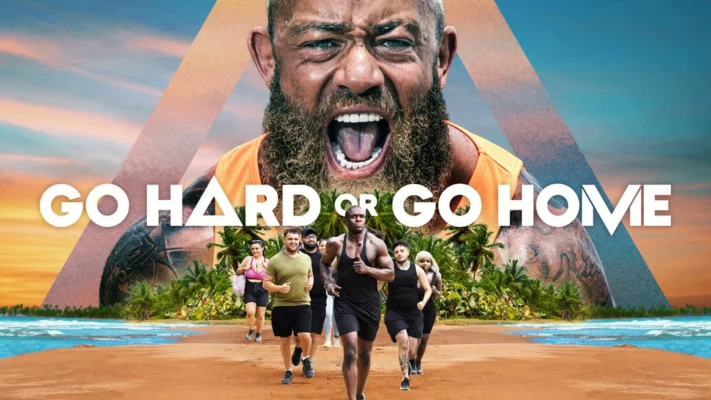 Go Hard or Go Home is an action-packed challenge-based reality show. It follows the journey of eight individuals who are seeking direction and purpose in their lives, known as the Trainees. Teaming up with eight seasoned fitness experts, known as the Warriors, the Trainees embark on a thrilling adventure of intense challenges. These challenges are strategically crafted to not only test their physical limits but also push their mental fortitude to the extreme. As the competition moves forward, viewers will witness gripping moments of personal growth, determination, and the relentless pursuit of transformation. The show promises to deliver adrenaline-pumping entertainment while inspiring audiences with tales of resilience. Immerse yourself in the drama and excitement of this challenging show.
3. FBoy Island (2021-2023)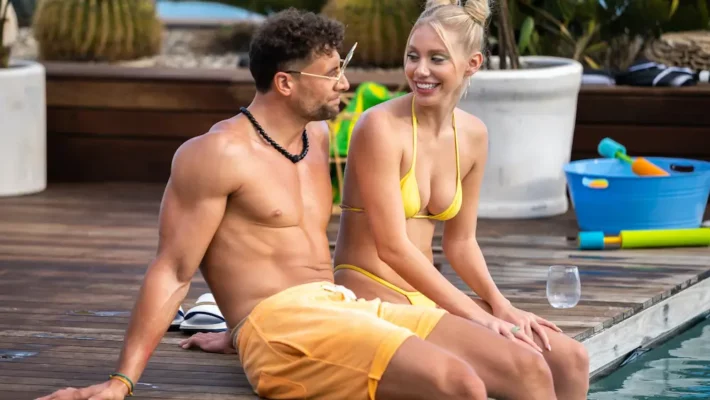 FBoy Island is a reality dating series set in a picturesque paradise, where three women are joined by a group of 26 men. Among the men, there is a divide: half of them proudly declare themselves as Nice Guys, genuinely searching for love, while the other half are self-proclaimed Fboys solely interested in winning a cash prize. The show revolves around the women's quest to navigate through these personalities, attempting to differentiate genuine intentions from deceptive ones while forming romantic connections. With emotions running high and alliances forming, the series promises a rollercoaster of emotions as the women navigate the complexities of love and the allure of financial temptation.
You are able to buy "FBoy Island" on Apple TV, Amazon Video, Vudu, Google Play Movies as download.
4. Big Proud Party Agency (2022 – Ongoing)
Party Agents is a reality show that follows a team of LGBTQ+ party planners creating extravagant events to commemorate important moments for party stars. From inception to the celebration, each episode showcases the team's creativity and passion as they craft unforgettable experiences. Viewers will be treated to heartwarming stories, fabulous designs, and joyous festivities, celebrating love, diversity, and unity. This show promises to inspire and entertain as it highlights the power of celebration and acceptance within the LGBTQ+ community.
You are able to watch "Big Proud Party Agency" streaming on Sky Go.
5. Step Into The Ring (2020 – Ongoing)
Step into the Ring is a reality show following young wrestlers from Norwich, confronting personal challenges inside and outside the ring. James copes with blindness from a childhood accident, Pocket battles PTSD, and Marcus navigates life as an autistic individual. Determined to succeed both professionally and personally, these friends showcase resilience and courage, inspiring audiences with their wrestling journey and triumphs over adversity. Watch as these wrestlers fight each other off and keep you wanting more!
You are able to watch "Step Into the Ring" streaming on Sky Go.
6. Interior Design Masters (2019 – Ongoing)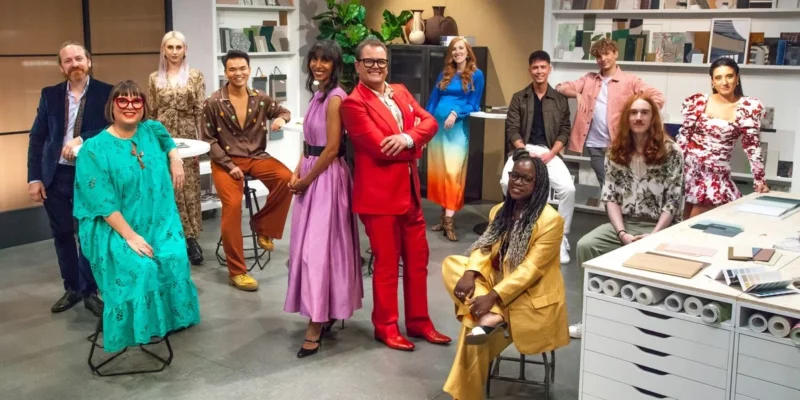 In 2019, director Emma Taylor brought forth the captivating reality series "Interior Design Master," featuring an ensemble cast that includes Alan Carr, Fearne Cotton, and Michelle Ogundhen. With a runtime of 58 minutes per episode, this series boasts four seasons, comprising a total of 24 engaging episodes. Garnering a respectable IMDb rating of 6.5/10, "Interior Design Master" follows the journeys of 10 amateur interior designers as they vie for the coveted title. Hosted by the charismatic Alan Carr, the show presents these designers with weekly challenges, evaluating their creative prowess and work ethic against client briefs for various commercial projects. Only those who exhibit the utmost talent and dedication advance to the next thrilling week of competition.
You are able to watch "Interior Design Masters" streaming on Sky Go, Netflix.
7. The Next Step (2013 – Ongoing)
Directed by Frank Van Keeken and graced by a talented ensemble cast including Alexandra Beaton, Victoria Baldesarra, Trevor Tordjman, and Brittany Raymond, "The Next Step" emerged in 2013 as a compelling addition to the world of television. Spanning an impressive eight seasons with a total of 219 episodes, this series showcases a diverse range of talents in a runtime of 22-28 minutes per episode. Despite an IMDb rating of 6.1/10, "The Next Step" is an absolute must-watch on BBC iPlayer's reality roster.
This drama series is ingeniously filmed in the style of reality TV, immersing viewers in the world of a dedicated dance troupe. As the troupe faces a multitude of challenges and rivalries while preparing for Nationals and other prestigious competitions, "The Next Step" invites audiences to experience the raw emotions and intense dedication of its characters. What sets this show apart is its unique narrative approach, combining revealing tell-all confessionals with observational segments that provide an intimate glimpse into the dancers' rigorous preparations and their journey through various trials. You can now access this captivating series on BBC iPlayer via Apple TV, ensuring an enjoyable binge-watching experience awaits.
You are able to watch "The Next Step" streaming on Sky Go.
8. MasterChef: The Professionals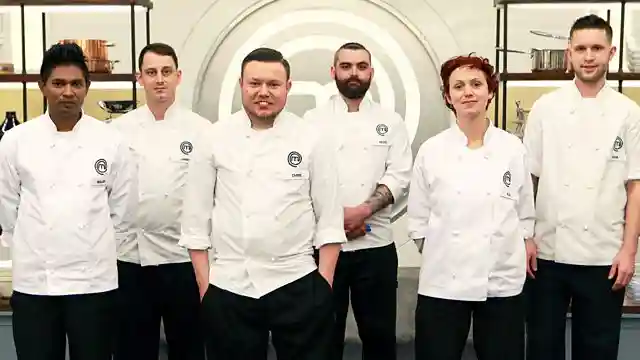 Directed by Franc Roddam and featuring a stellar ensemble cast including Gregg Wallace, Monica Galetti, Marcus Wareing, Michel Roux Jr., and Anna Haugh, "MasterChef: The Professionals" has been a culinary sensation since its debut in 2008. With a remarkable runtime spanning from 30 to 60 minutes per episode, this delectable series has seasoned the screens for 15 successful seasons, boasting a grand total of 292 episodes and earning a commendable IMDb rating of 7.7/10.
Ditch the best iPlayer movies momentarily and embark on a journey to elevate your culinary expertise with "MasterChef: The Professionals." A riveting spin-off of the renowned MasterChef franchise, this BBC reality cooking show is tailored for working professionals in the culinary world. Seasoned chefs are pitted against each other, engaging in an intense competition as they vie for the coveted title of MasterChef. It's a gastronomic battle like no other, and it's sure to whet your appetite for culinary excellence.
9. Stitch Please (2022)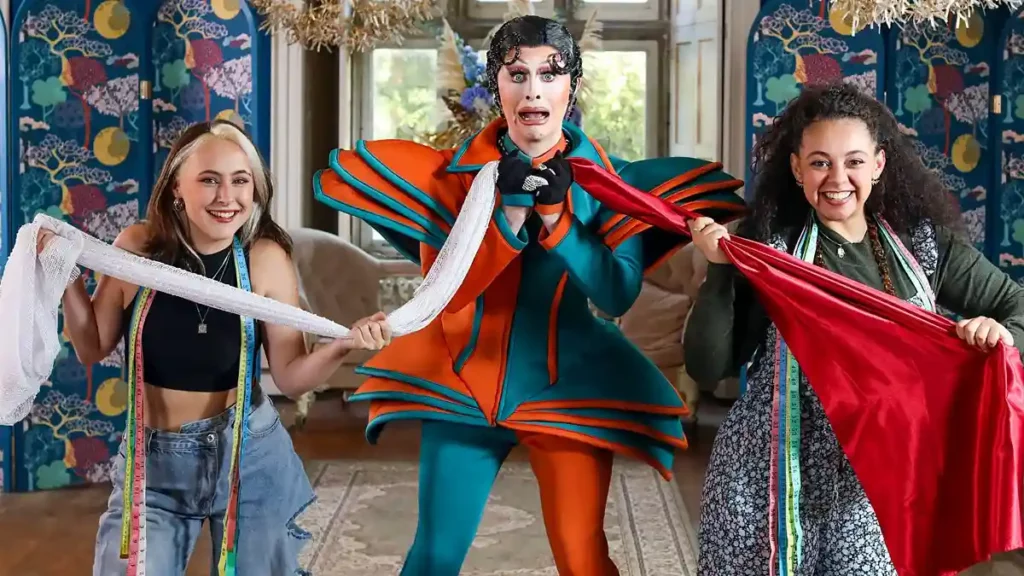 Featuring an ensemble cast that includes Blu Hydrangea, Joshua Cargill, Michele Clapton, and Colin Horgan, the 2022 series "Cosplay Melee" offers a unique blend of creativity and competition in its concise 30-minute episodes. With a single season comprising four exciting episodes, this show may have earned an IMDb rating of 3.9/10, but it's a must-watch for cosplay enthusiasts and high-fashion aficionados alike.
"Cosplay Melee" revolves around the passionate world of Gen-Z cosplay enthusiasts who go head-to-head each week to determine who can craft the most spectacular designs. These imaginative creations are meticulously judged by a panel of high-fashion experts who hold them to the highest sartorial standards. For those with a penchant for cosplaying and an eye for cutting-edge fashion, this series promises an engaging and stylish viewing experience that's sure to captivate.
10. Meet the Khans: Big in Bolton (2021-2023)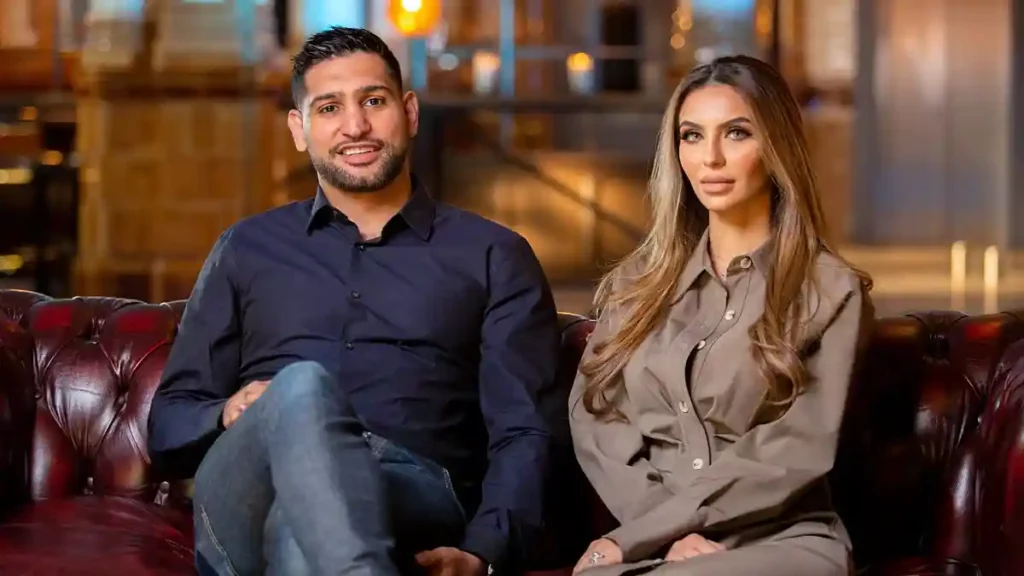 In 2021, director Josh Jacobs introduced audiences to a captivating reality series on BBC iPlayer, starring the prominent figures Amir Khan and Faryal Makhdoom. With a runtime of 30 minutes per episode, this series has spanned an impressive three seasons, offering viewers a total of 19 engaging episodes, despite its IMDb rating of 4.2/10.
A beloved gem among BBC iPlayer's reality shows, this series is a must-watch for influencers and boxing enthusiasts alike. It delves into the lives of Amir Khan and Faryal Makhdoom as they navigate the vibrant landscape of Bolton. Amidst the hustle and bustle of their ventures, including a makeup line and a restaurant, the series offers an intimate glimpse into their business endeavors and the dynamic world they inhabit. It's a compelling narrative that resonates with those drawn to the intersection of fame, entrepreneurship, and personal growth.
You are able to watch "Meet the Khans: Big in Bolton" streaming on Sky Go.
Wrap Up!
Whether you're a sports fan, dating, or anything in between, BBC iPlayer's list of the best reality TV shows has the perfect shows to watch for you. Don't miss out on the diverse range of entertaining and captivating shows mentioned above. With their engaging themes and thrilling content, these reality shows are guaranteed to keep you fully immersed and entertained. So grab your popcorn, get a hold of these shows, and prepare to get lost in the exciting world of reality TV on BBC iPlayer!