The Class of '07 Amazon Prime Video series is a unique take on the popular apocalypse genre. It follows Zoe, who is absent from her high school reunion when the waters start to rise. She soon discovers that the reunion is the closest evacuation spot, and she arrives to find old friends, frenemies, enemies, and plenty of comedy. The Class of '07 review is a delightful blend of humor and suspense for teens. The series cleverly intertwines comedy and drama.
After some time, the group realizes that they are likely the only survivors of the flood-like event. Together, they must find a way to survive and cope with the aftermath. The fans are excited to watch Class of '07 tv show because of its unique perspective, the series stands out from the typical post-apocalyptic fare. It has the potential to bring a fresh and exciting perspective to the genre. Read further to discover everything you need to know in this Class of '07 review.
A Stellar Cast of Class of '07 Takes on Iconic Characters in This Epic Tale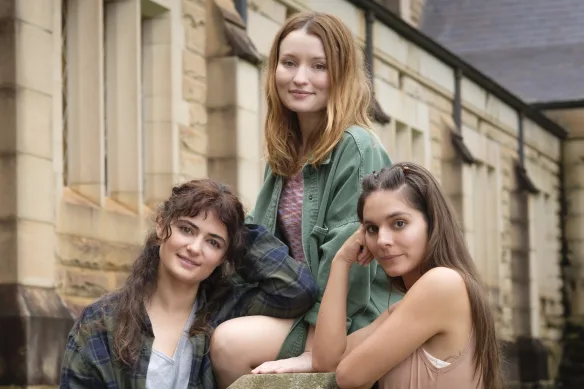 Just to remind you, this drama features nearly solely female characters, which makes it both smarter and funnier. There are a lot of very witty women in the cast of Class of '07 including Emily Browning as Zoe, Megan Smart as Amelia, Kindred Spirits star Caitlin Stasey as Saskia, Claire Lovering as Genevieve, Emma Horn as Renee, Koala Man voice-over artist Steph Tisdell as Phoebe, Sana'a Shaik as Teresa, Rose Flanagan as Laura, Chi Nguyen as Megan, Bernie Van Tiel as Tegan, and many more.
All eight Class of '07 episodes streamed, but we will be discussing a few of them, such as Zoe and her old friend from high school, Amelia the mean girl from high school who has changed her ways, Saskia, who you may recognize from the first person to unalive herself and Smile, and the other characters who are slowly fleshed out as the Class of '07 episodes progress.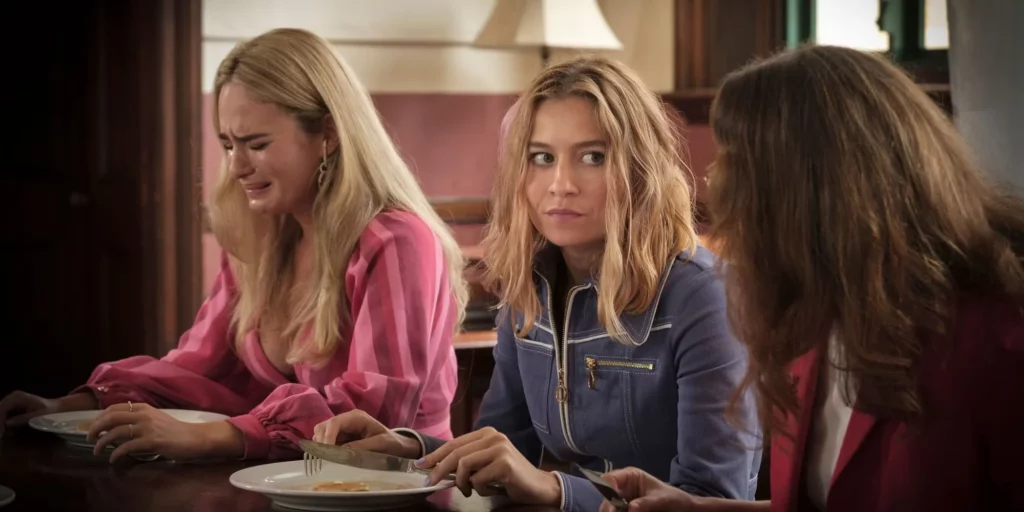 Each character has a unique story and dynamic which makes the show all the more interesting. Zoe's relationship with her estranged friend from high school, Amelia's attempt to make amends, Saskia's struggle to cope with her newfound fame, and Genevieve's determination to find her place in the world are only a few of the stories that the series has to offer.
Also Read

Best Mystery Movies on Amazon Prime
Discovering How the 'Class of '07' Stands Out from the Crowd
The Class of 07 Rotten Tomatoes rating is 100% and with the first four episodes, we are head over heels for the show. Australia is a unique setting for a series, and the cast of characters brings a special level of wit and charm to the show.
This show stands out from the rest with its flood apocalypse premise – not zombies, not mystical or experimental like The Wilds, but something completely natural. This allows for a wider range of exploration and ideas to be explored. Thus far, the series has been a wild ride, with the perfect blend of comedy series and heart. We can't wait to see what's in store!
Here is the Class of '07 trailer.
Revolutionizing the Capitalism Barter System: Class of '07 Takes It On!
The Class of 07 TV show is a reunion of old high school friends who have all taken different paths in life. One of the characters, Saskia, is a controversial figure, as she is reluctant to take on a leadership role, yet her friends need her assistance to get by in the world. Despite her mean-girl attitude, she stands her ground and does not give in to their requests.
Zoe and Emilia have a potential friendship which adds a unique dynamic to the show. There is also a lot of mystery surrounding the characters, as everyone has assumptions about what happened in high school. The women have to learn to put aside the past and work together. The Class of '07 ending is yet to be revealed, but it is so far full of lessons, hilarity, and drama.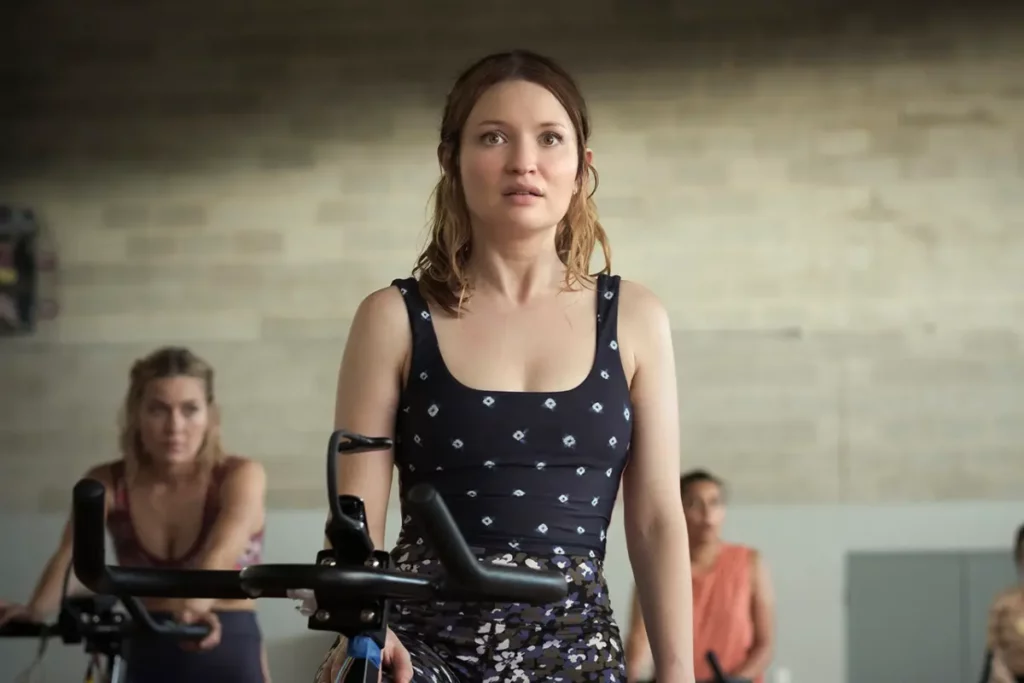 The show also focuses on the capitalism barter system, with people designated to food, water, and electricity. This adds a unique insight into the characters, as some may lie about their jobs and backgrounds. It leads to some funny moments, yet also serves as a reminder that the past has a lasting effect on everyone.
The Class of '07 ending shows that the series offers an insight into the lives of old high school friends. It is full of interesting characters and storylines, as well as an exploration of the capitalism barter system. It is a show full of lessons, hilarity, and drama that is sure to keep viewers hooked.
Also Read

Watch Redefined: J.R. Smith in UK on Amazon Prime
The Class of '07 Review – A Look at what Critics Thought of the Series
Several critics have recently released their opinions on the new Prime Video series. It appears that the Class of '07 reviews have been somewhat mixed. Here are some of the thoughts that have been expressed by the critics. It is clear that the series has both its supporters and detractors. Each person's opinion will likely vary.
Decider's Liz Kocan believes that there are many series that have the storyline of high school girls stranded and struggling but she thinks that this series is a standout. She says, "Even though it feels like we have more than enough shows that fall into the "high school girls stranded and trying to survive" category, Class of '07 is a standout for lightening the tone and providing some solid jokes and excellent performances amid the cataclysm."
Paste Magazine's Anna Govert says that the series is brutal and it shows the aftereffects of the high school and also the high school bullies. She says, "So far, it's a brutal and raw examination of womanhood and the aftereffects of high school, a love letter to female friendships, and a raunchy and rowdy good time to boot. Class of '07 may be an unapologetically Aussie import, but the universality of intense female friendships, high school bullies, and the base need for survival is a tale as old as time."
The Guardian's Katie Cunningham shared her thoughts on the series. She thinks that the Class of '07 ending is quite funny. She says, "Class of '07 finds its rhythm as it gets further along and particularly soars in episodes four and five, which were penned by Romina Acurso; if only the writing had been as clever the whole way through. But Class of '07 does end on a funny note."
When is Class of '07 season 2 coming out?
Well, as of now, there is no official confirmation for Class of '07 season 2. The decision will depend on the show's performance on Prime Video, including viewership metrics and critical reception. Fans will have to wait for updates from the streaming platform to know if the series will return for another season.
Wrap Up
This Class of '07 review shows that the reunion of the all-girls high school was like no other. When an apocalyptic tidal wave hit, it was up to the group to come together and find a way to survive on the island peak of their old high school campus. Despite the obstacles of old high school drama, the group was able to use the strength of their bond and past experiences to get through the situation and form a stronger connection with each other. They learned that no matter what life throws at them, they can come out of it stronger than ever.