In an entertainment landscape, Amazon Prime Video stands tall as a significant player. Renowned for collection of original content and licensed TV shows on Amazon Prime, the platform has firmly established itself as a favorite. As we step into 2023, an array of upcoming TV shows on Amazon Prime Video cater to a diverse range of preferences.
In the lineup of new TV shows on Amazon Prime is the highly anticipated "The Lord of the Rings" TV adaptation, a venture into Middle-earth that promises to unravel new narratives preceding J.R.R. Tolkien's classic "The Fellowship of the Ring." Enthusiasts of crime dramas can eagerly anticipate "The Peripheral," an adaptation of William Gibson's sci-fi thriller novel. Set in a near-future America, this show delves into a labyrinth of conspiracies and time travel as a man unravels the mysteries surrounding a woman's sister's demise.
Beyond these gems, Amazon Prime Video's 2023 TV shows calendar is adorned with a rich original movies and dramas, a testament to the platform's commitments. It deals with different genres including spy, horror, adventure, war, and mystery complimenting to the taste of teens and adults. The movies and TV shows Amazon Prime Video in UK and beyon continues to shine as a beacon of quality and innovation!
1. Citadel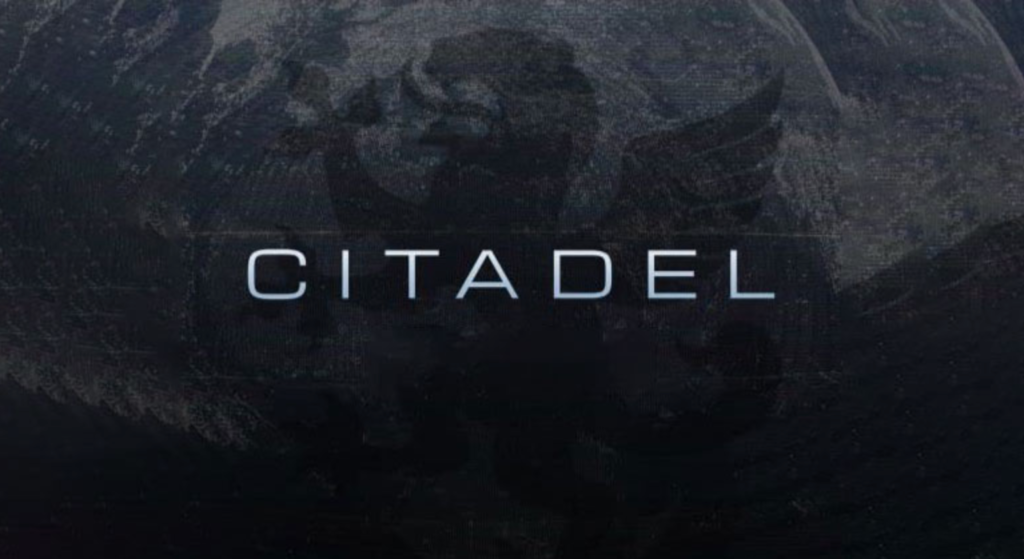 | | |
| --- | --- |
| Release date: | April 28, 2023 |
| Director: | Raj Nidimoru (also directed A Gentleman, Happy Ending, Go Goa Gone, 99) |
| Cast: | Priyanka Chopra, Richard Madden, Stanley Tucci, Ashleigh Cummings, Leo Woodall, Roland Møller, Laetitia Eido, and Osy Ikhile. |
Citadel is an upcoming sci-fi drama TV series from the United States, characterized as an "emotionally captivating spy show with a lot of action" and a "pioneering and comprehensive global occurrence that involves a main series and multiple related local language spinoff series." The program will consist of satellite spinoffs established in the Italian Alps, India, Spain, and Mexico.
2. Dead Ringers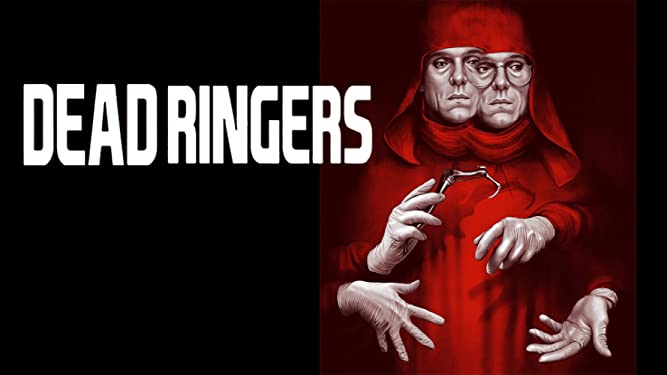 | | |
| --- | --- |
| Release date: | April 21, 2023 |
| Director: | David Cronenberg (also directed Crimes of the Future, Maps of the Star, and A Dangerous Method) |
| Cast: | Rachel Weisz, Poppy Liu, Britne Oldford, Michael Chernus, Emily Meade, Jeremy Shamos, and Jennifer Ehle. |
Dead Ringer is one of the best shows on Amazon Prime in 2023. Elliot and Beverly are identical twin brothers who work together as gynecologists. Elliot has a tendency to become romantically involved with many of his patients. But once he loses interest, he will pass the woman off to Beverly. He is more introverted and timid than Elliot. The patients are unaware of the switch and believe that they are still seeing the same doctor.
Despite their similarities in appearance and profession, Elliot and Beverly have vastly different personalities. Elliot is more assertive and confident, while Beverly is more reserved and submissive. Elliot takes advantage of this dynamic by using his brother as a way to discreetly end his relationships with patients he has grown tired of, without having to face any consequences or repercussions.
3. Fifteen Love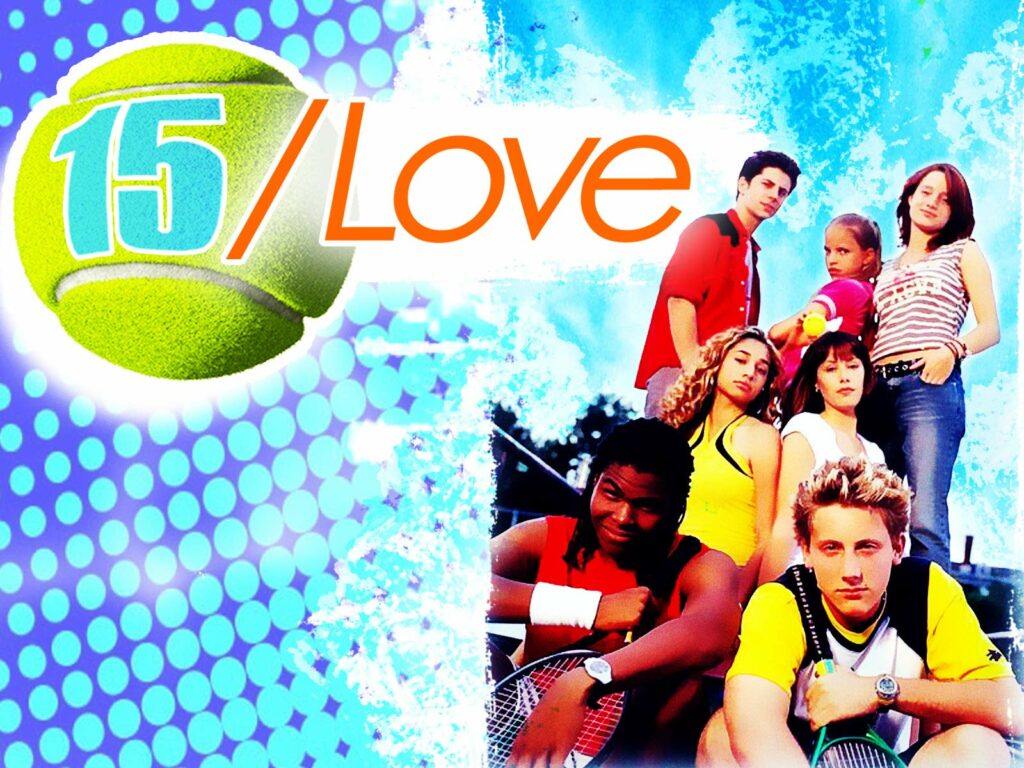 | | |
| --- | --- |
| Release date: | July 21, 2023 |
| Director: | Eva Riley (also directed Perfect 10) |
| Cast: | Matt Barkley, Alma Prelec, Maria Almeida, Jessica Darrow, Anna Chancellor, Amar Chadha-Patel, Elizabeth Berrington, and Manon Azem. |
Fifteen-Love is a TV series created and written by Hania Elkington. It features Justine Pearce, a young and dynamic sports prodigy who made a name for herself in the world of Grand Slam tennis. Her coach, Glenn Lapthorn, was an unconventional figure who shared a close bond with Justine. Together, they achieved great success, reaching the semi-finals of the French Open. However, tragedy struck during a match, and Justine suffered a severe wrist injury that ended her career.
Through Justine's journey, the series explores the challenges and pressures of professional sports. Along with the impact of traumatic injuries, and the complexities of personal relationships. It delves into themes of trust, betrayal, and redemption. As the characters navigate the aftermath of the allegations and come to terms with their past. With a talented cast and a storyline, Fifteen-Love promises to be a compelling tv show on Amazon Prime for sports and non-sports fans alike.
4. Daisy Jones and the Six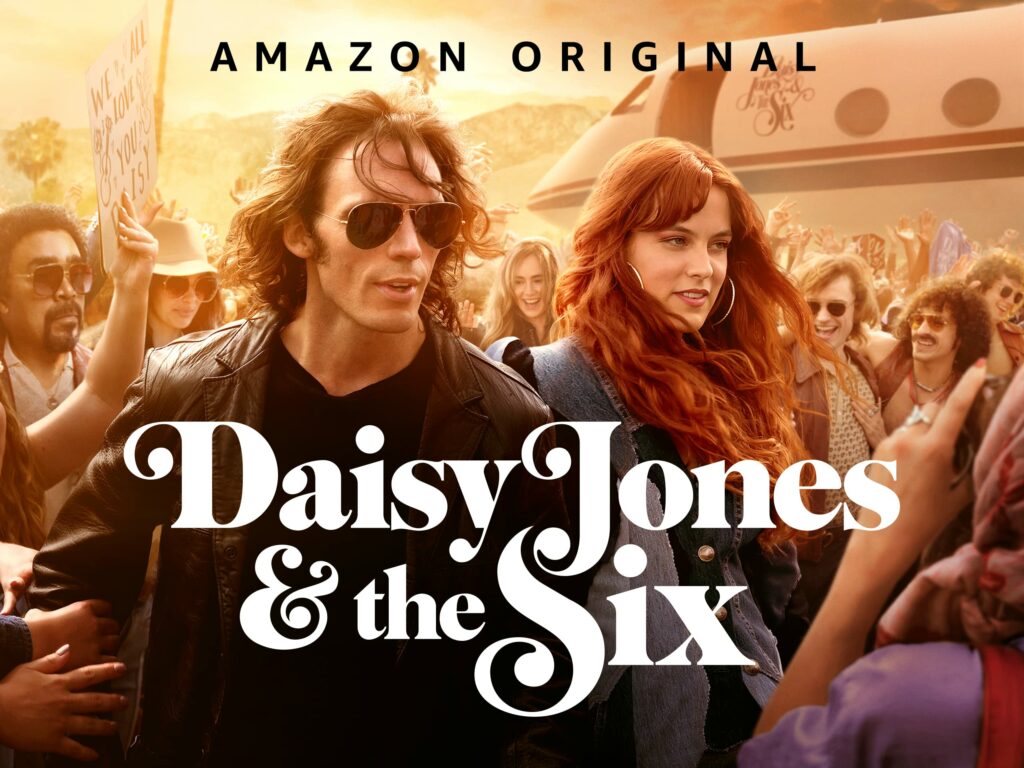 | | |
| --- | --- |
| Release date: | March 3, 2023 |
| Director: | Scott Neustadter and Michael H. Weber |
| Cast: | Riley Keough, Sam Claflin, Suki Waterhouse, Camila Morrone, Will Harrison, Sebastian Chacon, Josh Whitehouse, Timothy Olyphant, Nabiyah Be, Jacqueline Obradors, and Tom Wright. |
The novel "Daisy Jones & The Six" portrays the journey of a rock band in the 1970s. From their initial success in the LA music scene to their rise as one of the most renowned bands globally. The book also delves into the reasons behind their disbandment during the peak of their career. This story has been adapted into an upcoming Amazon Prime Video series, based on Taylor Jenkins Reid's book of the same name. The author has mentioned that her childhood memories and love for Fleetwood Mac's performances on television partly influenced her writing.
5. The Power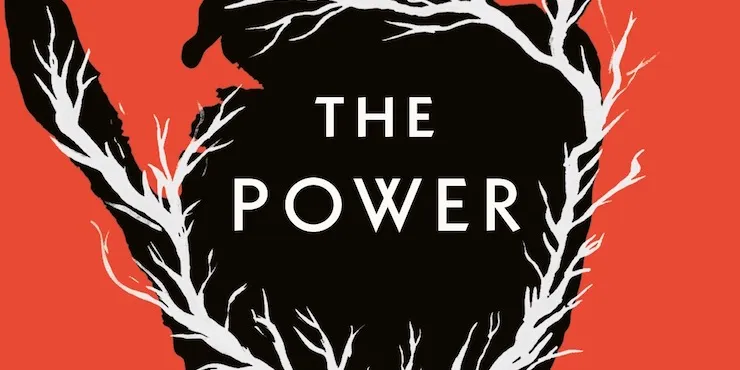 | | |
| --- | --- |
| Release date: | March 31, 2023 |
| Director: | Ugla Hauksdóttir, Lisa Gunning, Neasa Hardiman, Logan Kibens, and Shannon Murphy |
| Cast: | Toni Collette, Halle Bush, Ria Zmitrowicz, Auli'i Cravalho, Toheeb Jimoh, John Leguizamo, Nico Hiraga, Heather Agyepong, and Josh Charles. |
The show, "The Power" is our present-day world, with one significant alteration caused by a twist of nature. In this alternate reality, all teenage girls across the globe abruptly discover the power to electrocute people at will. This ability is hereditary, innate, and irreversible. The girls are exhilarated by the newfound ability to hurt or kill others by releasing electrical jolts from their fingertips. They quickly learn that they can also awaken this power in older women. As a result, nearly every woman in the world gains this power. This transformation has significant consequences. Altering the balance of power between genders and leading to a complete upheaval of the world's social and political systems. Everything changes when women have the upper hand, and the novel explores the far-reaching implications of this newfound power dynamic.
6. Good Omens Season 2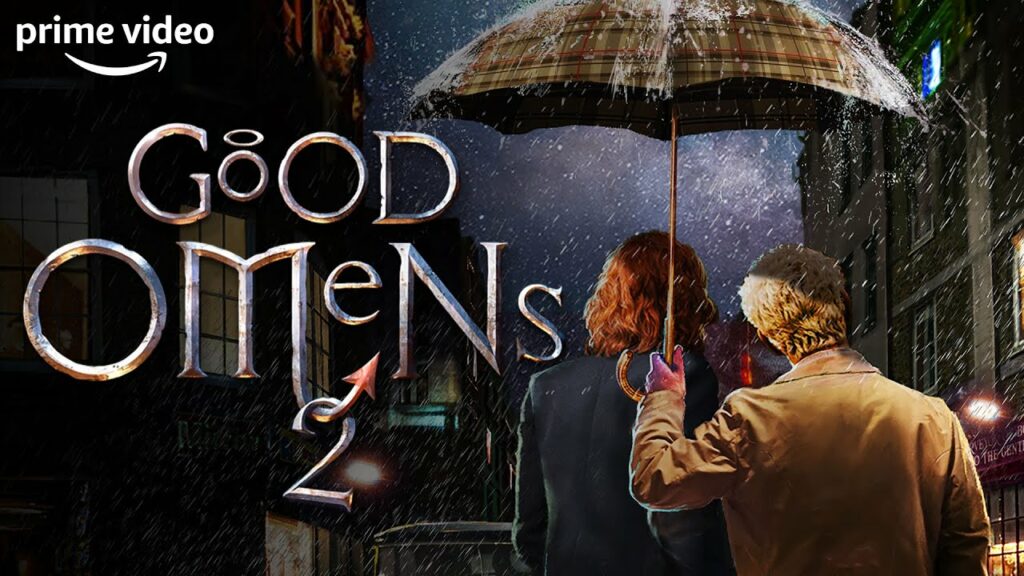 | | |
| --- | --- |
| Release date: | July 28, 2023 |
| Director: | Douglas Mackinnon |
| Cast: | Liz Carr, Siân Phillips, Tim Downie, Pete Firman, Andi Osho, and Alex Norton |
In the first season of Good Omens, viewers became enamored with Michael Sheen and David Tennant's portrayals of the angel Aziraphale and the demon Crowley, respectively. The show is based on the novel of the same name by Terry Pratchett and Neil Gaiman. It chronicles the efforts of these two characters to prevent the arrival of the Antichrist and the onset of Armageddon. The upcoming Good Omens season 2 will continue where the last season left off. But with many more enigmatic problems to unravel. The divine comedy of the show promises to deliver the same mixture of humor, suspense, and supernatural intrigue that delighted fans in the first season.
7. Gen V
| | |
| --- | --- |
| Release date: | July 7, 2023 |
| Director: | Michele Fazekas and Tara Butters |
| Cast: | Lizze Broadway, Jaz Sinclair, Patrick Schwarzenegger, Maddie Phillips, Chance Perdomo, Marco Pigossi, Asa Germann, and Shelley Conn. |
"Gen V" is a spin-off of Eric Kripke's popular series "The Boys." The show promises to combine the best elements of the original series with "The Hunger Games" franchise. The premise of the show is centered around a group of teenage Supes. The attend the Godolkin University School of Crimefighting, which is operated by Vought International. These Supes are put through a series of challenges that are similar to Battle Royale-style competitions. The show explores the experiences of these young Supes and how they deal with the various challenges they face. It is a combination of a coming-of-age story, an action-packed thriller, and a thought-provoking social commentary. Fans of "The Boys" will appreciate the similarities between the two shows. While those who enjoy "The Hunger Games" will enjoy the Battle Royale-style competitions.
Best Shows on Amazon Prime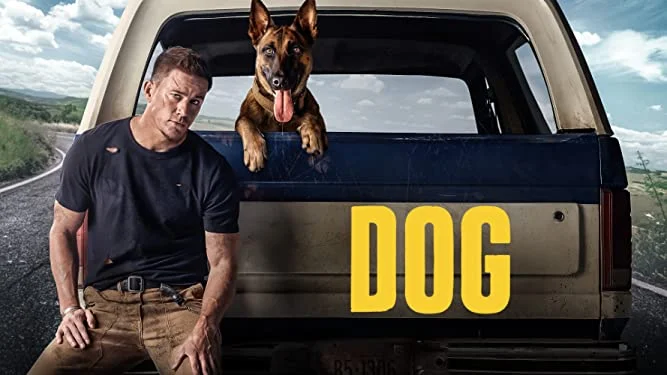 Dog
The plot delves into the life of US Army Ranger Riggs (Tatum) is given a task to transport military Belgian Malinois Lulu (The dog) to its handler's funeral, Nuke. Riggs and Lulu set off on what seems like a difficult journey but turns out to be a memorable adventure.
See More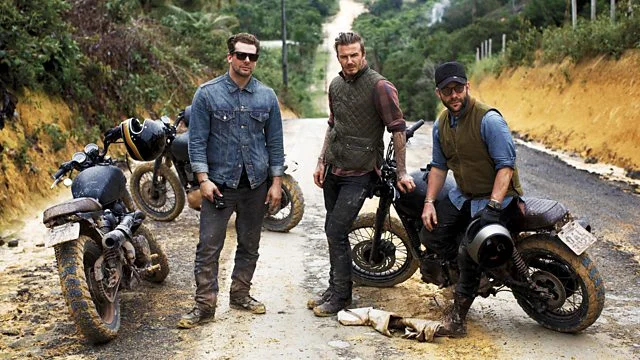 David Beckham: Into The Unknown
David Beckham's documentary includes David accompanied by his three friends Anthony Mandler, David Gardner, and Derek White embarking on a motorcycle adventure.
See More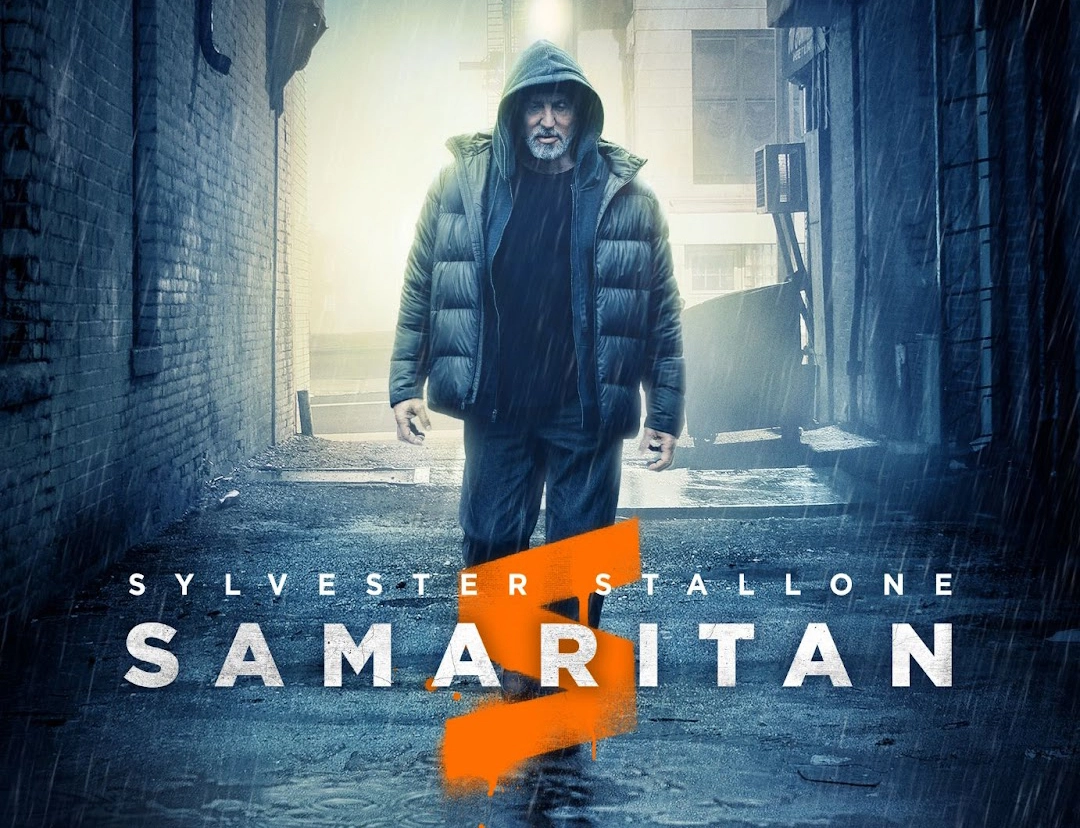 Samaritan
With the rising crime rate in the town and no one to save the people, A boy, Sam Cleary embarks on a journey to find the once-lost Samaritan.
See More
Wrap Up
In a nutshell, TV shows on Amazon Prime Video 2023 lineup is poised to captivate a broad spectrum of audiences. While ensuring a thrilling, entertaining, and intellectually stimulating experience across a diverse array of genres. Be it comedy or drama, supernatural or sci-fi, and every nuanced shade in between. With its proven track record of delivering top-notch content, upcoming TV shows on Amazon Prime in 2023 will be no exception.
Whether your craving lighthearted humor or profound contemplation, the new tv shows amazon prime cater to all preferences. With the convenience of streaming, viewers can look forward to binge-watching these shows at their leisure. Overall, TV shows on Amazon Prime in UK 2023 lineup offer a promising year of entertainment ahead.