Britney Spears' memoir The Woman in Me is big. But it's not the biggest.
In its debut week, the memoir has achieved impressive sales, with a remarkable 1.1 million copies sold in the United States.
This figure encompasses a wide range of formats, including pre-orders, physical copies, e-books, and audiobooks. Notably, the print version contributed significantly, accounting for 418,000 copies, as reported by Circana, a publishing market tracking source.
"I poured my heart and soul into my memoir, and I am grateful to my fans and readers around the world for their unwavering support," Spears said in a statement.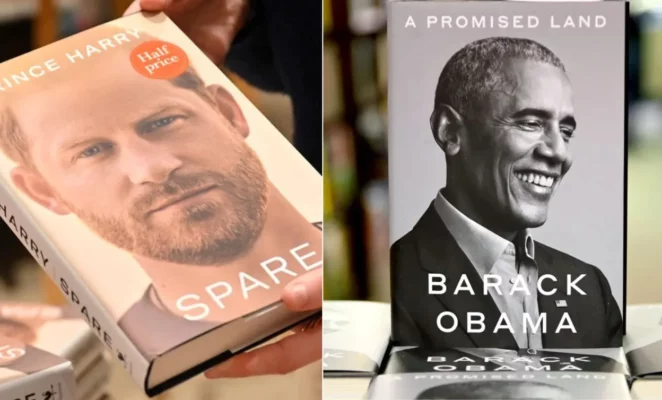 Spears released her memoir on October 24, and on the very day of its launch, she proudly announced on Instagram that her book had become the "highest-selling celebrity memoir in history."
According to Direct, so far, it's not even the highest selling memoir of 2023. Prince Harry's memoir, Spare, released in January, managed to sell 1.6 million copies in its first week, surpassing Spears' numbers.
Additionally, memoirs by former President Barack Obama A Promised Land and former first lady Michelle Obama Becoming are also performing well in the market.
One things Spears' memoir can do that Harry and the Obamas can't: Spears is getting a strong boost to streams and sales across her music catalog.
In one day last week, from Monday to Tuesday, Spears' catalog jumped 18.2% in on-demand streams, and 36.8% in album sales.
The audiobook version of The Woman in Me, read by Oscar-nominated actor Michelle Williams, is the fastest-selling audio release in the company's history. The publisher did not back that hype with a specific audio sales figure. Spears memoir s still getting the hype in the industry.