Television enthusiasts now have an incredible variety of options to select from when it comes to high-quality content thanks to a growing number of streaming platforms. The French streaming service Salto is rapidly becoming well-known for its extensive collection of unique TV shows. Any fan of drama, comedy, crime, or the paranormal will find something to enjoy on Salto. This article will look at some of the best TV shows on Salto, each of which provides a distinctive and engaging viewing experience. Furthermore, if you are worried about Salto geo-restrictions in UK you can check our complete guide on how to watch Salto in UK.
Find out What are the best TV Shows on Salto?
The best TV shows on Salto are chosen for their compelling storylines, strong performances, diverse genres, critical acclaim, cultural relevance, unique concepts, character development, positive viewer reception, and international diversity. These series, including The Handmaid's Tale, Candice Renoir, Yellowstone, The Vampire Diaries, Chucky, Parks and Recreation, The Coroner, Alex Hugo, and Why Women Kill, offer a wide range of entertainment options for Salto subscribers, with each show excelling in its own right.
1. The Handmaid's Tale (2017)
| | |
| --- | --- |
| IMDb Rating | 8.4/10 |
| Genre | Drama, Sci-fi, and Thriller |
| Creator | Bruce Miller |
| Stars | Elisabeth Moss, Yvonne Strahovski, Ann Dowd |
The compelling television series The Handmaid's Tale is set in the totalitarian society of Gilead and is based on Margaret Atwood's dystopian novel. The plot centers on Elisabeth Moss's character Offred. A female who is kept in slavery as a handmaid whose only responsibility is to bear children for the elite. This Emmy-winning program has won praise from critics for its potent storytelling and outstanding performances. Moreover, it also provides a disturbing statement on the sexism of women's rights.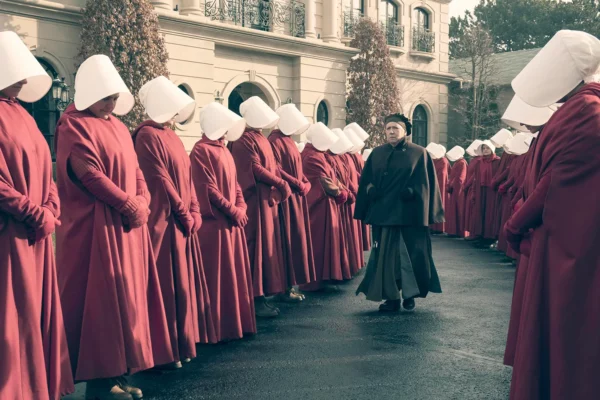 2. Candice Renoir (2013)
| | |
| --- | --- |
| IMDb Rating | 7.6/10 |
| Genre | Drama, Comedy, and Crime |
| Creator | Robin Barataud, Brigitte Peskine, Solen Roy-Pagenault |
| Stars | Cécile Bois, Raphaël Lenglet, Clara Antoons |
Candice Renoir is the ideal choice if you're looking for a fun and clever crime drama. A clever yet unusual police commander named Candice Renoir is the focus of this French television series. She takes on complex issues with a sharp eye for detail and a quirky sense of humor, juggling parenting with her busy career. The series is a treat to watch thanks to its charming characters and brilliant storyline.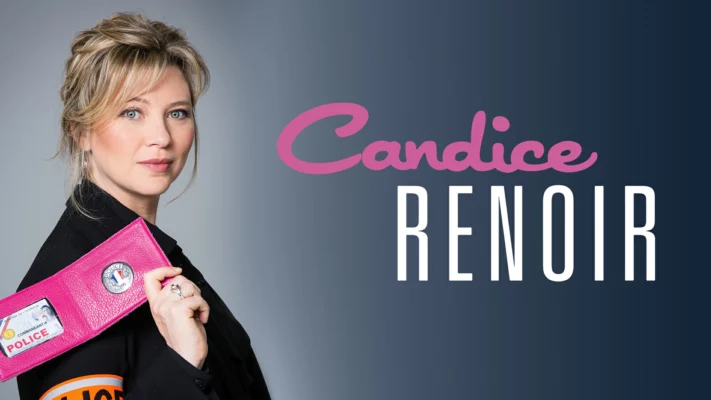 3. Yellowstone (2018)
| | |
| --- | --- |
| IMDb Ratings | 8.7/10 |
| Genre | Drama and Western |
| Creator | John Linson and Taylor Sheridan |
| Stars | Kevin Costner, Luke Grimes, Kelly Reilly |
We can never forget Yellowstone when talking about the best TV shows on Salto. Modern Western drama Yellowstone offers an enthralling portrayal of the Dutton family's battles to retain control of their vast Montana ranch. The show, which stars Kevin Costner as patriarch John Dutton, is an exhilarating blend of familial dynamics, conflicts over land, and emotional drama that was set against the American West.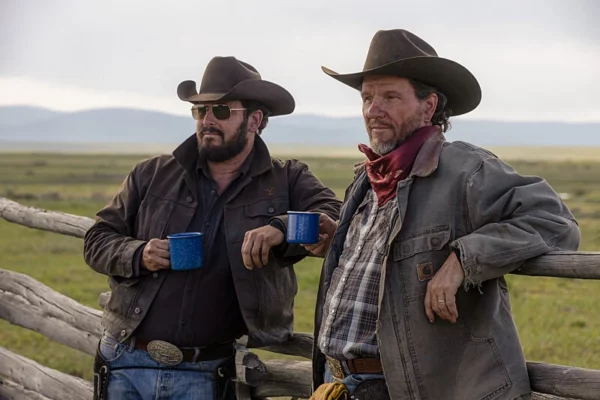 4. The Vampire Diaries (2009)
| | |
| --- | --- |
| IMDb Ratings | 7.7/10 |
| Genre | Drama, Fantasy and Horror |
| Creator | Julie Plec and Kevin Williamson |
| Stars | Nina Dobrev, Paul Wesley, Ian Somerhalder |
Take a bite out of the world of witches, vampires, and paranormal conspiracy in The Vampire Diaries. The Salvatore brothers, who are vampires, and the challenge of Mystic Falls, a town full of supernatural beings, are the focus of this popular series. The show has a devoted following and is ideal for individuals who want a good vampire narrative because it is packed with romance, action, and mysterious twists. Since The Vampire Diaries seasons has several noteworthy episodes, we cannot say which season was best and which was worst. However, it can be assessed from rankings and ratings about how much it is likable to the audiences.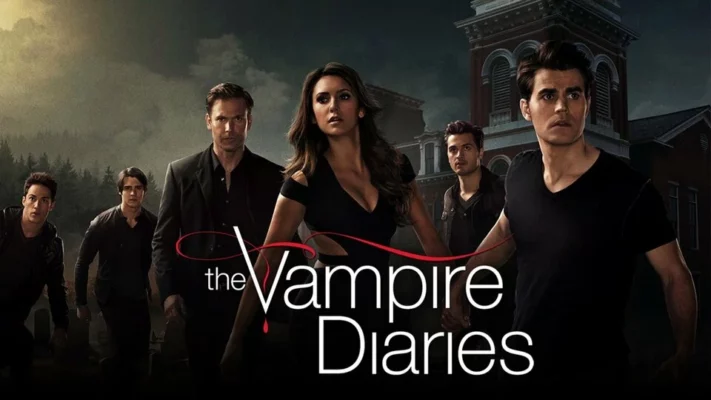 5. Parks and Recreation (2009)
| | |
| --- | --- |
| IMDb Ratings | 8.6/10 |
| Genre | Comedy |
| Creator | Greg Daniels, Michael Schur |
| Stars | Amy Poehler, Jim O'Heir, Nick Offerman |
Parks and Recreation is a must-watch and one of the best TV shows on Salto. It's perfect if you like comedy with a dash of quirkiness. This mockumentary-style comedy, which is based in the fictional town of Pawnee, Indiana, follows the humorous leverages of Amy Poehler's Leslie Knope and her quirky coworkers in the Parks and Recreation Department. The comedy series is renowned for its beloved protagonists and sharp humor.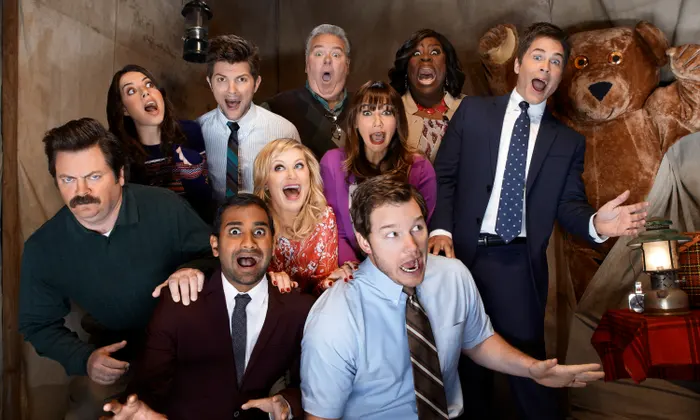 6. Why Women Kill (2019)
| | |
| --- | --- |
| IMDb Ratings | 8.3/10 |
| Genre | Comedy, Crime, and Drama |
| Creator | Marc Cherry |
| Stars | Jack Davenport, Lucy Liu, Allison Tolman |
Why Women Kill, is a dark comedy-drama that explores the lives of three women of several ages who are connected by one devastating secret: cheating. This series, which was produced by Marc Cherry, expertly combines numerous plotlines, each of which is set in a different decade. Why Women Kill is a binge-worthy examination of love, betrayal, and revenge with flawless performances and a touch of ominous humor.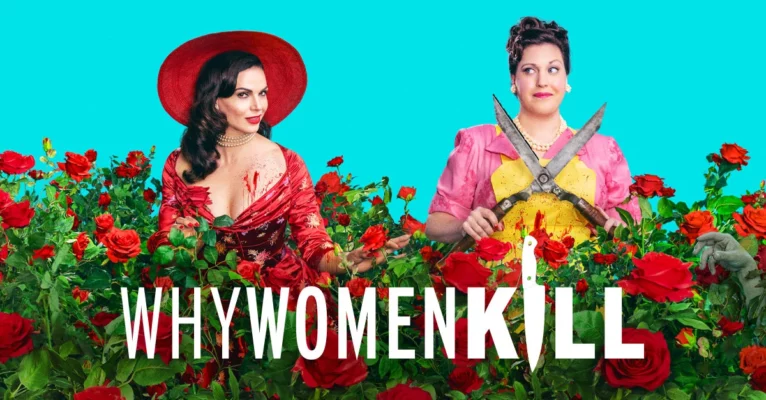 7. Chucky (2021)
| | |
| --- | --- |
| IMDb Ratings | 7.3/10 |
| Genre | Horror and Thriller |
| Creator | Don Mancini |
| Stars | Zackary Arthur, Bjorgvin Arnarson, Alyvia Alyn Lind |
A new television series called Chucky revives the famous killer doll. The suspense and dark comedy as Chucky continues his killing rampage are sure to appeal to horror genre lovers. With the original creator, Don Mancini, at the helm, this series is a treat for longtime fans of the franchise. The Chuky franchise's enduring appeal lies in its ability to reinvent itself while remaining true to its core elements. From the supernatural origins of Chucky to the exploration of psychological horror, the Chucky movies continue to surprise and frighten audiences.
Also read: 'Chucky' Episode 2 Review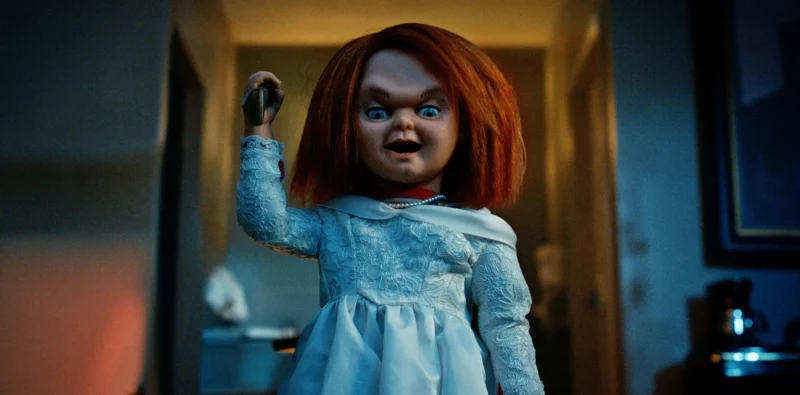 8. Alex Hugo (2014)
| | |
| --- | --- |
| IMDb Ratings | 6.9/10 |
| Genre | Adventure, Crime and Drama |
| Creator | Nicolas Tackian and Franck Thilliez |
| Stars | Samuel Le Bihan, Lionnel Astier, Mikaël Fitoussi |
The French crime drama series Alex Hugo follows the adventures of a reclusive mountain cop named Alex Hugo. The series, which is set in the beautiful French Alps, blends stunning natural surroundings with challenging crime-solving. The unconventional approaches Alex takes and his commitment to justice make for an interesting and visually appealing series.
9. The Coroner (2015)
| | |
| --- | --- |
| IMDb Ratings | 7.0/10 |
| Genre | Comedy, Crime and Drama |
| Creator | Sally Abbott |
| Stars | Claire Goose, Matt Bardock, Beatie Edney |
British crime drama The Coroner presents a novel perspective on the crime comedy genre. Earlier a successful litigator, Jane Kennedy relocates to her coastal birthplace to take the position of coroner. She navigates the complications of her personal life while she looks into mysterious deaths with her childhood sweetheart and a lively squad. This series features both intriguing riddles and touching scenes that will keep viewers interested for long hours.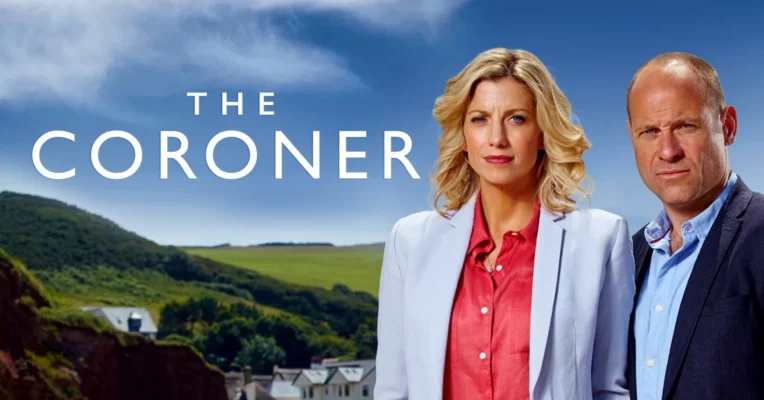 Final Wrap-Up!
When it comes to streaming services, Salto has proven to be a competitive competitor, providing a vast selection of TV shows representing a variety of genres. There is something for every viewer's preference, from the dystopian nightmare of The Handmaid's Tale to the hilarious brilliance of Parks and Recreation and the exhilarating horrors of Chucky. So, grab your popcorn, settle in, and start exploring the best TV shows on Salto. Happy Streaming!