Chucky season 2 got way more horrific than we expected it to be. The season reintroduced us to the characters being thrown into a Catholic school. The second episode serves more as an itinerary of what is yet to come in season 2.
Getting into the character arcs; Tiffany is living with Nica, having the time of her life. Nica is guilty of murder and has beloved Charles Lee Ray living inside of her (Chucky). The plot has further spread to the school setting, bringing several more issues into the spotlight such as bullying, relationship drama, and the concept of LGBTQ+ being frowned upon.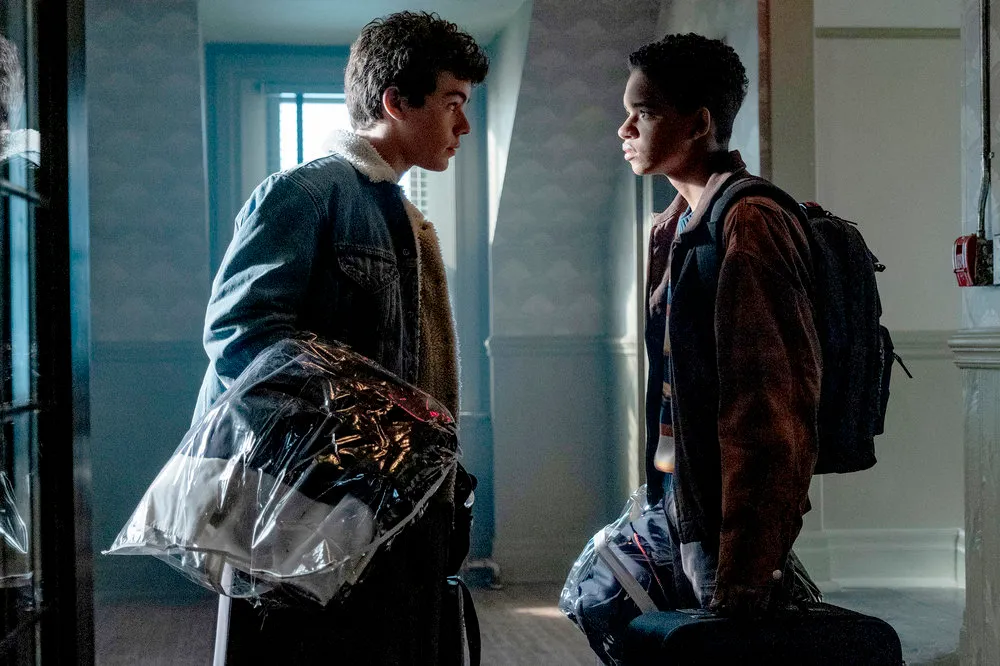 Jake and Devon decide to keep their relationship a secret. every teenager is aware of the presence of Chucky and the irony is, they can not communicate it to any adult. Chucky's appearances throughout the episode add an element of violence, hatred, and anger which is absolute bliss to watch.
There are fewer killings in this episode..yet. The episode is more about putting pieces together and building a story. Nevertheless, we're enjoying watching Jennifer Tilly as Tiffany!
Chucky has taken over a social media troll for Sawa. Sawa gives out Father Bryce's warning about "Idle Hands. (Surely Chucky understood the assignment)
Jake, Lexy, and Devon indulge even further in their own issues as Chucky plans to bring them down.
Chucky Season 2 Episode 3 Preview
Chucky season 2 episode 3 is dropping on 19th October at 2:00 AM (UK time). The show would be available for streaming on USA Network and SYFY.
In order to access these both channels in UK, you would require a reliable VPN, such as ExpressVPN.