Hallmark Channel has become synonymous with heartwarming and family-friendly entertainment, and its collection of TV shows is no exception. From captivating dramas to delightful comedies, the network has produced some of the most beloved and cherished series in television history. In this compilation, we explore the cream of the crop, the best TV shows on Hallmark.
These shows are a testament to Hallmark's commitment to crafting stories that touch the heart, celebrate love, family, and community, and often leave a lasting, feel-good impression. Whether it's the enchanting tales of romance, the heartwarming dramas that tug at our emotions, or the light-hearted comedies that bring a smile to our faces, the best TV shows on Hallmark have a unique ability to transport us to worlds filled with warmth, hope, and the enduring power of human connections.
Why Have We Selected These TV Shows?
We've chosen these TV shows because they epitomize Hallmark's commitment to heartwarming, family-friendly entertainment. Each show in our selection of best TV shows on Hallmark embodies the values of love, community, and positive storytelling that Hallmark is renowned for. These series have touched the hearts of viewers, leaving a lasting impact with their feel-good themes, relatable characters, and memorable narratives. Pick one and watch Hallmark in UK for the extraordinary cinematic experience.
1- When Calls the Heart (2014)
| | |
| --- | --- |
| Creator | Brian Bird, Michael Landon Jr |
| Cast | Erin Krakow, Pascale Hutton, Jack Wagner, Martin Cummins, Kavan Smith |
| Genre | Family Drama |
| IMDB Rating | 8.0/10 |
When Calls the Heart is a heartwarming series that transports viewers to the charming town of Hope Valley, where the endearing characters, Elizabeth Thatcher and Mountie Jack Thornton, captivate audiences with their timeless love story. Erin Krakow and Daniel Lissing bring these characters to life with their enchanting performances, making them unforgettable on-screen couple.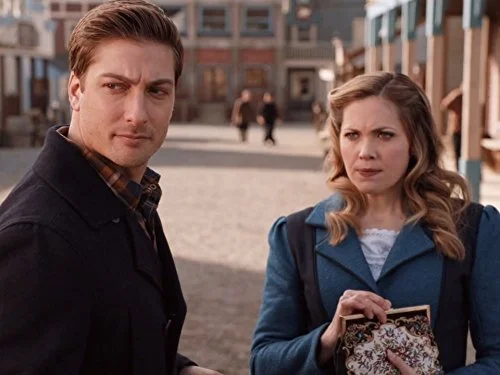 Set against the backdrop of a close-knit community, the show celebrates the enduring spirit of resilience that defines Hope Valley. Its nostalgic appeal and focus on old-fashioned values have struck a chord with viewers, leading to the formation of a passionate fan community known as the Hearties. This devoted following is a testament to the show's exceptional storytelling and the depth of its characters.
2- The Way Home (2023)
| | |
| --- | --- |
| Creator | Alexandra Clarke, Heather Conkie, Marly Reed |
| Cast | Andie MacDowell, Chyler Leigh, Sadie Laflamme-Snow, Evan Williams, Al Mukadam |
| Genre | Fantasy/Time Travel fiction |
| IMDB Rating | 8.0/10 |
The Way Home is a profoundly moving drama that delves into the themes of resilience and the unbreakable bonds of family. This poignant series centers around the arduous journey of a family as they navigate the difficult road to recovery after a heart-wrenching tragedy.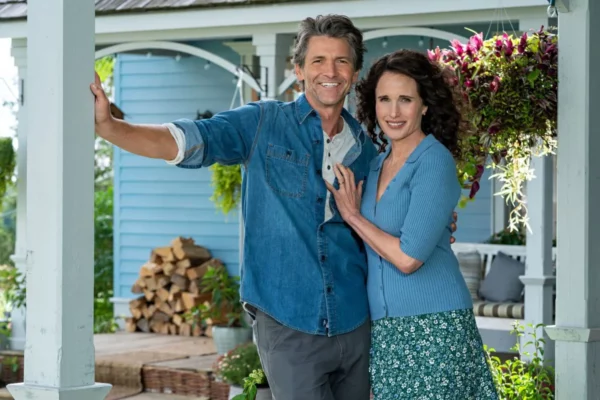 What sets The Way Home apart is its exceptional ensemble cast, who skillfully convey the intricate web of emotions and challenges experienced by the characters. Their performances are authentic and emotionally charged, drawing viewers into the heart of the story.
3- Good Witch (2015)
| | |
| --- | --- |
| Creator | Craig Pryce · Stefan Scaini |
| Cast | Catherine Bell, Catherine Disher, James Denton · |
| Genre | Comedy |
| IMDB Rating | 7.3/10 |
Good Witch is a captivating series that weaves a spell of enchantment, inviting viewers into the enchanting world of Middleton. At its heart is the charming Cassie Nightingale, brought to life by the delightful Catherine Bell, and her equally enchanting daughter, Grace, portrayed by the talented Bailee Madison. Together, they employ their special gifts to mend hearts and mend relationships in their community.
Good Witch is a dramedy that not only entertains but also uplifts, with its messages of hope and the power of kindness. It's a show that continues to cast its spell on viewers, making it a delightful and enduring part of the television landscape.
4- Cedar Cove (2013)
| | |
| --- | --- |
| Creator | Michael M. Scott |
| Cast | Andie MacDowell, Dylan Neal, Sarah Smyth, Teryl Rothery |
| Genre | Romance |
| IMDB Rating | 6.9/10 |
Cedar Cove holds a special place in the hearts of Hallmark Channel enthusiasts, as it marked the channel's foray into scripted series and set the stage for a plethora of beloved dramas to follow. At the center of this enchanting show is the luminous Andie MacDowell, who brings the character of Judge Olivia Lockhart to life, alongside Dylan Neal as her romantic interest, Jack Griffith.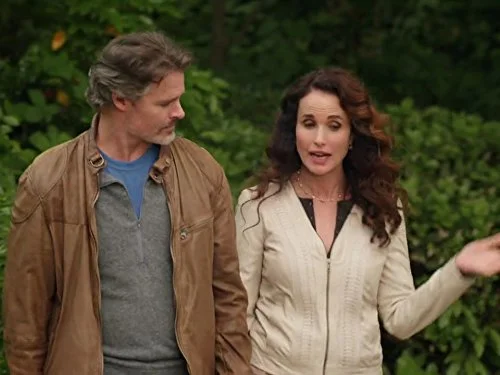 The series effortlessly transports viewers to the idyllic and tight-knit community of Cedar Cove. It's a place filled with heartwarming moments, endearing characters, and engaging storylines that epitomize the essence of Hallmark's storytelling magic.
5- Ride (2023)
| | |
| --- | --- |
| Creator | Joy Ride |
| Cast | Nancy Travis, Tiera Skovbye, Beau Mirchoff, Sara Garcia |
| Genre | Drama |
| IMDB Rating | 6.3/10 |
Ride gallops onto the television scene as an exhilarating and inspiring adventure series that harnesses the thrill of horseback riding while navigating the rollercoaster ride of teenage emotions. The show brilliantly intertwines the excitement of equestrian pursuits with the personal growth and coming-of-age experiences of its characters.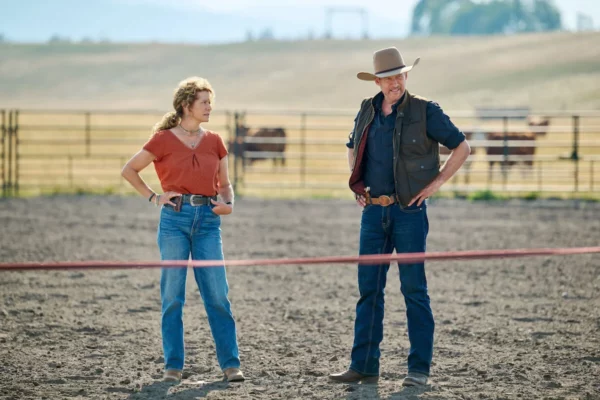 As viewers follow these characters through their triumphs and tribulations, they witness not only their rise as champions in the saddle but also their transformation into well-rounded individuals. Ride isn't just about horses; it's about the journey of self-discovery, friendship, and valuable life lessons.
6- Home and Family (1996)
| | |
| --- | --- |
| Host | Cristina Ferrare |
| Cast | Cristina Ferrare and Chuck Woolery |
| Genre | Reality |
| IMDB Rating | 8.7/10 |
Home and Family is a heartwarming television show that celebrates the essence of home, family, and the simple joys of life. Airing on the Hallmark Channel, this beloved series creates a warm and inviting space where viewers can find inspiration for their homes and meaningful moments with their loved ones.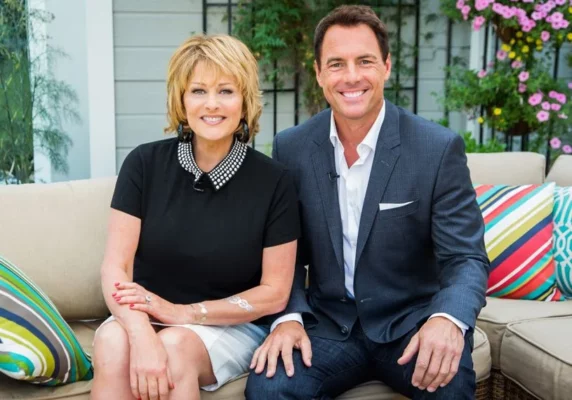 The show features a delightful mix of lifestyle segments, DIY projects, cooking demonstrations, and heartfelt conversations with celebrities and experts. Hosted by a talented and charismatic cast, Home and Family fosters a sense of community, offering tips and ideas for creating a cozy and harmonious home environment.
7- The Biggest Loser Asia (2009)
| | |
| --- | --- |
| Creator | Ben Silverman |
| Cast | Genghis Khan N. Enrique, David Nuku, Kristy Curtis, Marion Caunter. |
| Genre | Reality TV |
| IMDB Rating | 5.4/10 |
The Biggest Loser Asia stands as a testament to Hallmark Channel's dedication to inspiring and uplifting content. This transformative show goes beyond being a mere weight loss competition; it touches the very core of its contestants, unveiling their emotional and physical struggles.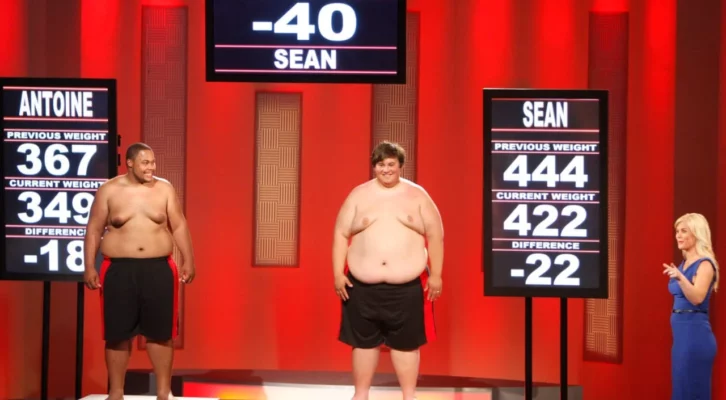 What sets it apart is its ability to create a strong sense of unity among participants, turning them into a closely-knit family on a shared mission of self-improvement. As viewers follow the remarkable journeys of each contestant, they become emotionally invested, celebrating their victories and empathizing with their challenges.
Final Words!
In conclusion, the best TV shows on Hallmark stand as a testament to the network's unwavering dedication to uplifting and heartwarming storytelling. These series have consistently delivered memorable moments, wholesome values, and an enduring sense of hope to audiences worldwide. Whether it's enchanting romances, heartfelt dramas, or endearing comedies, these shows have left an indelible mark in the realm of television. They remind us of the enduring power of love, community, and the human spirit. Hallmark's best TV shows continue to be a source of comfort and inspiration, providing a respite from the ordinary and a celebration of life's simple joys.