Welcome to the enchanting world of Hallmark's Silver Screen Gems, where heartwarming stories, compelling characters, and memorable moments come to life. In this curated collection, we delve into some of the best movies on Hallmark, each a shining example of the network's dedication to crafting touching narratives that resonate with viewers of all ages.
These films capture the essence of love, hope, and the enduring human spirit. From tales of overcoming adversity to stories of unexpected romance, you can now watch these best movies on Hallmark in UK, providing an escape into a realm where life's challenges are met with unwavering determination and where love, in all its forms, takes center stage.
Why Are These Movies Best On Hallmark?
These movies stand out as the best on Hallmark for several compelling reasons. First and foremost, they excel in storytelling. Hallmark's hallmark, pun intended, is its ability to weave heartwarming narratives that resonate deeply with audiences. These films captivate viewers with their relatable characters and emotionally charged plots, often exploring themes of love, resilience, and hope. Also, they have high IMDB ratings, a testament to their success.
1- Front of the Class (2008)
| | |
| --- | --- |
| Director | Peter Wener |
| Cast | James Wolk, Treat Williams, Dominic Scott Kay, |
| Genre | Drama |
| IMDB Rating | 8.1/10 |
Front of The Class tells the poignant tale of Brad Cohen, portrayed by James Wolk, a young man who navigates life undiagnosed with Tourette's syndrome. The majority of his life is marked by struggles to fit in and achieve success. However, a compassionate principal takes him under his wing, encouraging him to pursue his lifelong dream of becoming a teacher.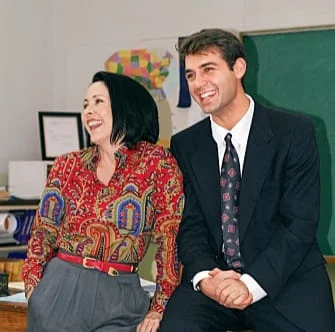 This heartwarming story showcases Cohen's resilience as he triumphs over his past and realizes his lifelong aspiration. It also serves as a mirror to society, reflecting how individuals react when their outbursts are beyond their control, offering insights into society's perception of those who deviate from the norm.
2- A Smile as Big as the Moon (2012)
| | |
| --- | --- |
| Director | James Sadwith |
| Cast | John Corbett, Jessy Schram, Logan Huffman |
| Genre | Children's film |
| IMDB Rating | 7.6/10 |
A Smile As Big As The Moon lives up to its enchanting title. John Corbett plays Mike, a special education teacher and football coach in Michigan. To boost his students' self-esteem and broaden their horizons, he embarks on a mission to take them to Space Camp.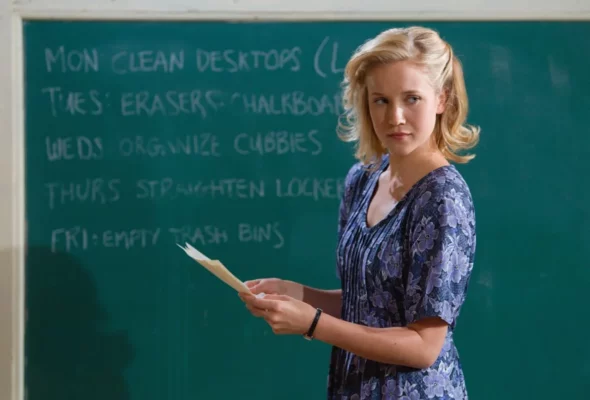 While the camp primarily caters to gifted students, Mike sees it as a golden opportunity, especially for one student harboring dreams of becoming an astronaut. This heartwarming movie leaves viewers with smiles and a fervent desire to attend Space Camp, regardless of their age.
3- Once Upon A Christmas Miracle (2018)
| | |
| --- | --- |
| Director | Tibor Takacs |
| Cast | Aimee Teegarden, Lolita Davidovich, Cassandra Potenza, Nancy Sorel, Thom Zimerle |
| Genre | Holiday, Drama |
| IMDB Rating | 7.3/10 |
In this movie, Aimee Teegarden portrays Heather, a young woman in dire need of a liver transplant. Her life takes an unexpected turn when she encounters Chris, a stranger who not only happens to be a perfect liver match but also volunteers to donate half of his liver. Their bond deepens into a profound friendship, eventually blossoming into love.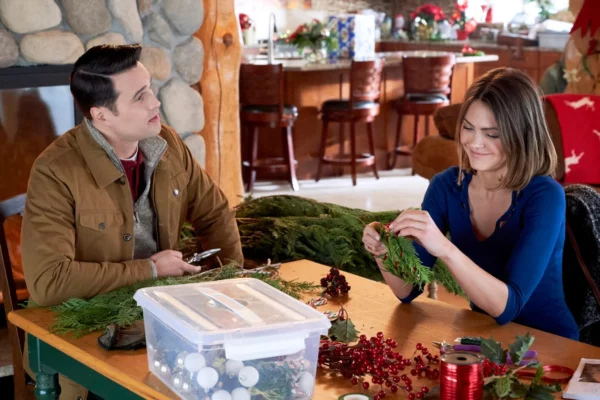 This film lives up to its title, delivering a message of hope and warmth that perfectly suits the holiday season. It also serves as a platform for Aimee Teegarden and Brett Dalton to shine in leading roles, showcasing their versatility beyond their more familiar supporting roles.
4- A Country Wedding (2015)
| | |
| --- | --- |
| Director | Anne Wheeler |
| Cast | Jesse Metcalfe, Autumn Reeser, Laura Mennell |
| Genre | Romance |
| IMDB Rating | 6.9/10 |
Similar to Autumn Dreams, A Country Wedding explores the theme of reevaluating one's life choices. When a renowned country singer returns to his hometown and crosses paths with his childhood sweetheart, nostalgic feelings resurface. Inspired by this unexpected encounter, he reconnects with his roots. Yet, the question lingers: Will he forsake his glamorous life, especially with a high-profile Hollywood actress waiting for him?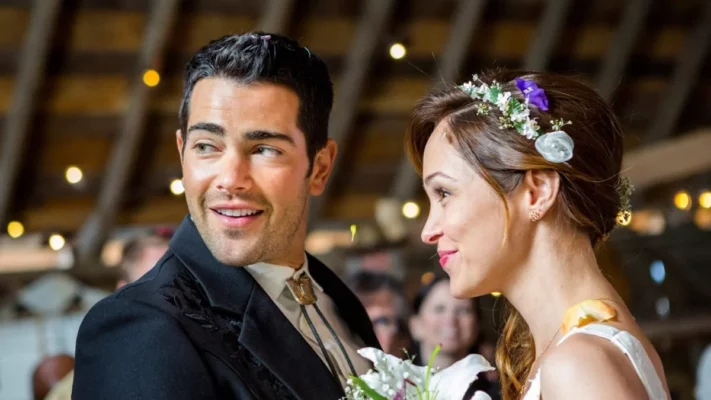 A Country Wedding beautifully portrays the journey of rediscovering oneself and the sweet nostalgia of returning home. It resonates with anyone who has yearned for their roots and longed to recapture their past selves.
5- Falling For Vermont (2017)
| | |
| --- | --- |
| Director | David Winning |
| Cast | Julie Gonzalo, Benjamin Ayres, Lauren McNamara |
| Genre | Drama, Romance |
| IMDB Rating | 6.8/10 |
Falling for Vermont weaves a delightful narrative with profound character development. A bestselling author en route to major media appearances meets with an accident and loses her memory in a small Vermont town. Thankfully, the town's doctor extends his hand in support, inviting her into his home until her memory returns.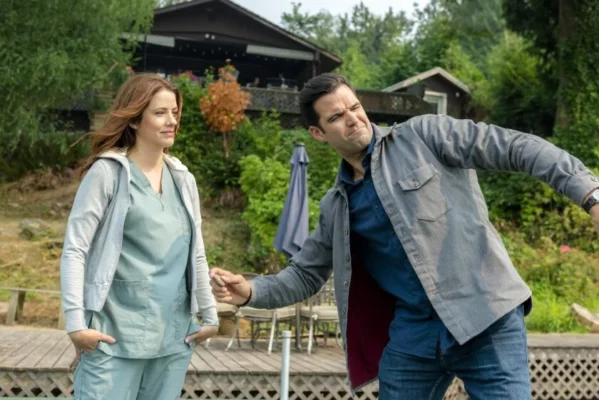 As she adapts to her new surroundings, questions arise about her previous life and identity. What will happen when her memory is restored? Falling for Vermont prompts viewers to contemplate life's unexpected paths and how they may diverge from our envisioned futures.
6- The Lost Valentine (2011)
| | |
| --- | --- |
| Director | Darnell Martin |
| Cast | Jennifer Love Hewitt, Betty White, Sean Faris |
| Genre | Romance |
| IMDB Rating | 7.4/10 |
Starring the incomparable Betty White, Jennifer Love Hewitt, and Sean Faris, The Lost Valentine revolves around Caroline, now a grandmother, who faithfully visits the train station every Valentine's Day. It was there that she bid farewell to her husband before he left for war, never to return. She clings to hope that he might someday return, a story that catches the attention of a television channel eager to cover her poignant tale.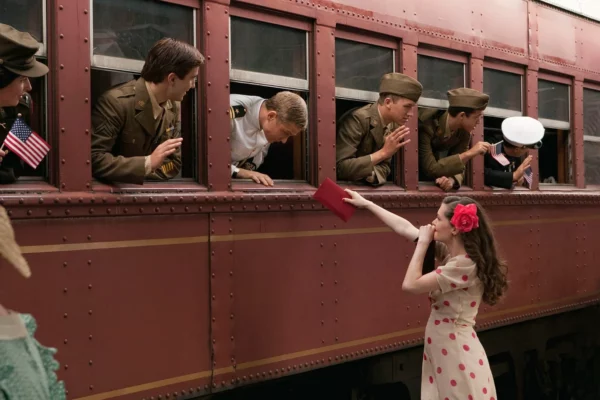 Can they uncover the fate of Caroline's husband? Suzanne, the channel's reporter, forms close bonds with Caroline and her grandson, despite being engaged herself. Could this enduring love story give rise to another? Betty White delivers a captivating performance, showcasing both depth and humor. The Lost Valentine combines superb acting, a heartfelt premise, and breathtaking cinematography to create an unforgettable cinematic experience.
7- Love Comes Softly (2003)
| | |
| --- | --- |
| Director | Michael Landon Jr.. |
| Cast | Katherine Heigl, Dale Midkiff, Corbin Bernsen |
| Genre | Historical Drama |
| IMDB Rating | 7.2/10 |
Love Comes Softly stands as one of Hallmark's most beloved productions. Set in the Old West and adapted from Janette Oke's novel, this gentle film stars Katherine Heigl and Dale Midkiff as Aaron Claridge and Clark Davis, two individuals united by the circumstances that lead to their arranged marriage. Both widowed, they embark on a journey of sharing life and coping with a new reality.
Can love bloom anew in their hearts within this marriage of convenience? The film delicately explores the emotional complexities of losing a loved one, portraying the profound grief and the daunting prospect of moving forward without one's partner. Yet, it also serves as a beautiful tribute to opening one's heart to new possibilities, trusting that a fresh story can be written with a new companion.
8- Beyond the Blackboard (2011)
| | |
| --- | --- |
| Director | Jeff Bleckner |
| Cast | Emily VanCamp, Timothy Busfield, Julio Oscar Mechoso, Nicki Aycox |
| Genre | Drama, Biography |
| IMDB Rating | 7.6/10 |
Beyond the Blackboard narrates the remarkable odyssey of a young teacher thrust into a transformative role, teaching young children in a homeless shelter. Stacey Bess, portrayed in the film, grapples with the challenges of being a first-time teacher, learning how to command a classroom and earn her students' respect.
Her journey involves confronting her fears and insecurities as she begins to understand and empathize with the children in her care. This transformative experience leaves an indelible mark on both her and her students, bringing about positive change. The film also addresses weighty themes such as teen pregnancy, alcoholism, and physical and mental abuse. Beyond the Blackboard serves as a poignant reminder of those teachers who brightened our days and believed in us when we needed it most. It will rekindle gratitude for those educators who made a lasting impact on our lives.
Wrap-Up!
The Best Movies on Hallmark offer a treasure trove of cinematic experiences that touch the soul. These films embody Hallmark's commitment to crafting heartfelt narratives that celebrate love, resilience, and the human spirit. With compelling storytelling, memorable characters, and outstanding performances, they resonate with viewers of all ages. Moreover, their family-friendly nature makes them a beacon of wholesome entertainment in today's world. As we journeyed through these cinematic gems, we were reminded of the enduring power of love and the significance of cherishing life's simplest moments. In the realm of entertainment, these best movies on Hallmark truly shine as gems of inspiration and warmth.