Explore Peacock's extensive movie library with us in this article, where we unveil a thoughtfully curated list of its top-notch films. Whether you're a fan of timeless classics that have endured through the years or contemporary masterpieces deserving of acclaim, Peacock caters to every cinephile's taste. Embark on a cinematic journey with us as we delve into and celebrate the finest movies available on Peacock, an undiscovered treasure in the streaming world.
Immerse yourself in Peacock TV's meticulously selected collection, promising an unparalleled viewing experience. Find your preferred genre, settle into your favourite spot, grab a bucket of popcorn, and get ready to be captivated by the enchanting narratives and mesmerizing visuals of the silver screen. Transport yourself to a realm where imagination knows no limits! Check out our list of the best movies on Peacock below and start streaming in UK.
Why These Movies Are the Best On Peacock?
These movies are the best on Peacock because they showcase the platform's commitment to offering a well-rounded selection. They blend classic and modern films, providing a cinematic journey for audiences of all generations. Additionally, their storytelling, acting, and cultural significance set them apart, making them must-watch choices on Peacock. To enjoy these movies for free, use free trial of Peacock.
Also Read: How to Watch 'Peacock TV' in UK? November 2023
1- Candyman (1992)
| | |
| --- | --- |
| Director | Bernard Rose |
| Cast | Virginia Madsen, Tony Todd, Xander Berkeley, Kasi Lemmons |
| Genre | Horror |
| IMDB Rating | 6.7/10 |
Candyman, with Tony Todd portraying its iconic horror antagonist, emerges as a distinctive character within the genre, skillfully blurring the boundaries between perpetrator and victim. Released in 1992, the film revolves around graduate student Helen Lyle (played by Virginia Madsen), who immerses herself in the eerie legend of Candyman. In her quest for truth, she unveils the haunting backstory of Candyman's true identity—Daniel Robitaille, the tragic son of a slave ruthlessly murdered due to his love for a white woman.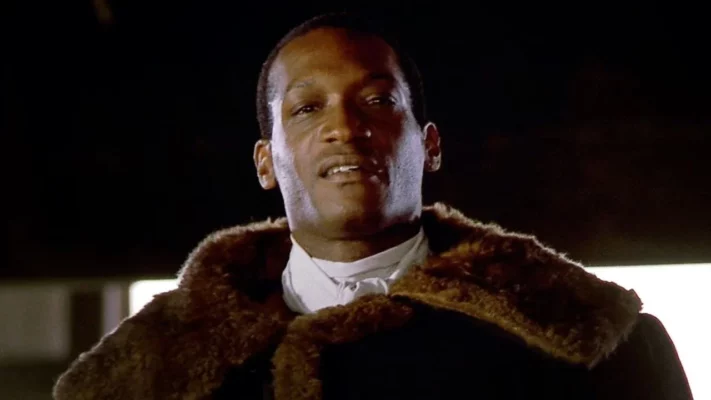 As Helen endeavours to demystify Candyman, her actions unintentionally unleash his vengeful spirit, triggering a series of macabre murders. Accused of these crimes, Helen faces a daunting challenge to establish her innocence. The film masterfully delves into themes of racism, urban legends, and the perpetuation of violence, elevating it into a thought-provoking contribution to the horror genre. For horror enthusiasts, exploring the best horror movies on Peacock is a must.
2- Animal House (1978)
| | |
| --- | --- |
| Director | John Landis |
| Cast | John Belushi, Tim Matheson, John Vernon, Verna Bloom, Thomas Hulce |
| Genre | Comedy |
| IMDB Rating | 7.4/10 |
Celebrating its 45th anniversary, National Lampoon's Animal House remains an iconic and unruly college comedy. The film stars the late John Belushi as the irrepressible John "Bluto" Blutarsky, a leader of the Delta House fraternity in 1962. The Deltas have not only earned the wrath of their rivals, Omega House but also the relentless Dean Vernon Wormer (John Vernon), who is determined to expel them at any cost.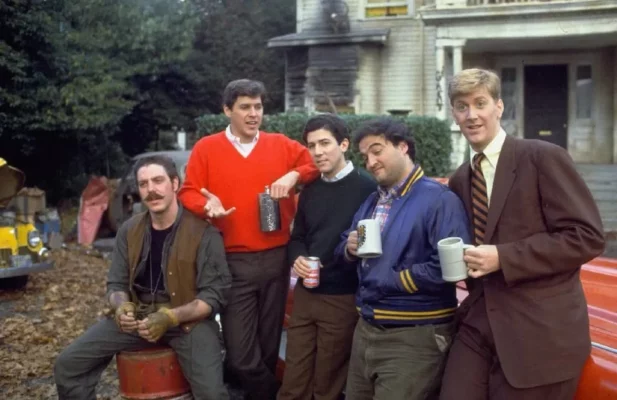 In the face of adversity, the Delta House responds with a fervent commitment to excessive drinking and chaos, creating some of the wildest and most memorable moments in cinematic history. As the Deltas wage war against their adversaries, Omega House and Dean Wormer discover that underestimating them was a grave mistake.
3- How to Train Your Dragons 2 (2014)
| | |
| --- | --- |
| Director | Dean DeBlois |
| Cast | Jay Baruchel, Cate Blanchett, Gerard Butler, Craig Ferguson, America Ferrera, Jonah Hill |
| Genre | Adventure, Fantasy |
| IMDB Rating | 7.8/10 |
Delve into the next thrilling chapter of the beloved franchise with How to Train Your Dragon 2, a captivating addition that, while not surpassing the original pinnacle, brings new dimensions to the enchanting tale. The story unfolds five years after the first movie, where Hiccup (voiced by Jay Baruchel) has successfully established an era of harmony between humans and dragons in the vibrant world of Berk.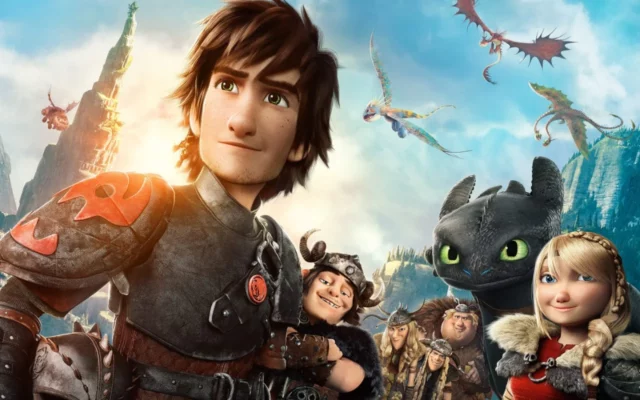 However, this newfound peace faces a formidable threat from the menacing Drago Bludvist, portrayed by Djimon Hounsou. Drago, armed with his dragon army, sets his sights on dominating Berk's dragons, putting the tranquil coexistence in jeopardy. As Hiccup strives for a peaceful resolution, a shocking revelation awaits him – the existence of his long-lost mother, Valka Haddock, portrayed by the talented Cate Blanchett. Valka emerges as a key player, vehemently opposing Drago's conquest and adding a layer of emotional depth to the unfolding adventure.
4- Renfield (2023)
| | |
| --- | --- |
| Director | Chris McKay |
| Cast | Nicholas Hoult, Awkwafina, Ben Schwartz, Shohreh Aghdashloo, Nicolas Cage |
| Genre | Comedy, Horror |
| IMDB Rating | 6.4/10 |
Renfield promises a wickedly entertaining twist on the classic Dracula story. Nicholas Hoult plays Renfield, an unfortunate servant who has spent a century catering to the bloodsucking whims of Dracula, portrayed by Nicolas Cage. Fed up and seeking an escape from his oppressive boss, Renfield takes a step into the modern world.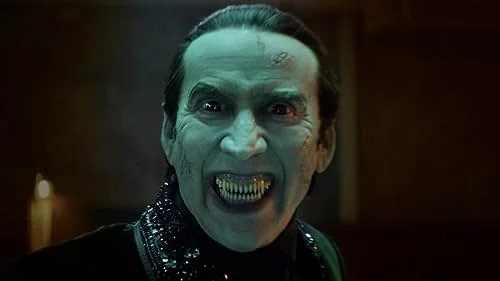 In an unexpected turn of events, Renfield finds himself in a support group, attempting to carve out a life of his own. The introduction of a potential friendship with police officer Rebecca Quincy, played by Awkwafina, adds to the intrigue. However, Dracula is not one to let his faithful servant slip away so easily. Inspired by Renfield and want to watch more movies like this? Do check out top-rated Comedy Movies on Peacock.
5- Farewell, My Lovely (1975)
| | |
| --- | --- |
| Director | Dick Richards |
| Cast | Robert Mitchum, Charlotte Rampling, John Ireland |
| Genre | Mystery |
| IMDB Rating | 7.0/10 |
Raymond Chandler's timeless private detective, Philip Marlowe, remains an enduring figure in the world of crime fiction. In the 1975 adaptation of Chandler's Farewell, My Lovely, Robert Mitchum takes on the role of Marlowe, embarking on a compelling journey through two complex cases that may be intertwined.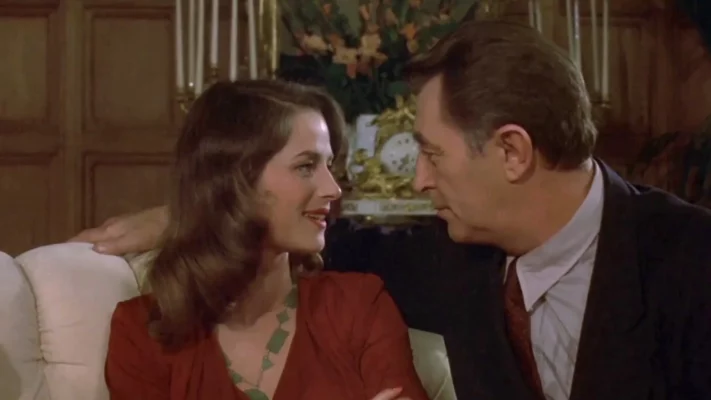 Marlowe's first case involves helping Moose Malloy, a bank robber played by Jack O'Halloran, find his missing girlfriend, Velma, portrayed by Charlotte Rampling. The second case takes a dark turn when Marlowe's client, Lindsay Marriott, played by John O'Leary, is murdered. Undeterred by police pressure and intimidation, Marlowe is determined to uncover the truth and solve the mystery.
6- The Super Mario Bros. Movie (2023)
| | |
| --- | --- |
| Director | Aaron Horvath and Michael Jelenic |
| Cast | Chris Pratt, Anya Taylor-Joy, Charlie Day, Jack Black, Keegan-Michael Key |
| Genre | Comedy, Adventure |
| IMDB Rating | 7.1/10 |
The Super Mario Bros. Movie has rekindled the magic of the beloved video game franchise, banishing the shadow of the ill-fated 1993 live-action adaptation. This animated adventure follows Mario, voiced by Chris Pratt, and his brother Luigi, played by Charlie Day, two struggling New York plumbers who inadvertently journey to the vibrant Mushroom Kingdom through a warp zone.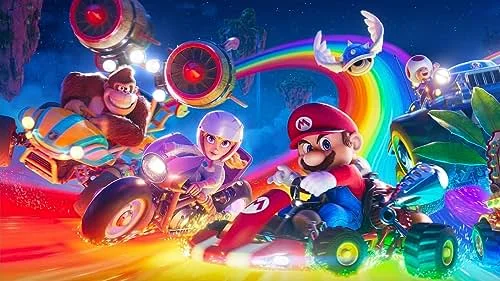 Luigi finds himself in Bowser's clutches, portrayed by Jack Black, while Mario teams up with Toad, voiced by Keegan-Michael Key, and Princess Peach, played by Anya Taylor-Joy. To overcome Bowser's formidable Koopa army, Mario and his newfound allies must gather their forces.
7- Bernie (2011)
| | |
| --- | --- |
| Director | Richard Linklater |
| Cast | Jack Black, Matthew McConaughey, Shirley MacLaine |
| Genre | Dark Comedy |
| IMDB Rating | 6.8/10 |
Experience the darkly comedic and enthralling narrative of Bernie, a film that immerses you in the fascinating story of Bernie Tiede, brought to life with brilliant portrayal by Jack Black. Set in the quaint Texas town of Carthage, Bernie is the cherished mortician whose life takes an unexpected and chilling turn when he becomes the prime suspect in the murder of the widely disliked Marjorie Nugent, portrayed by Shirley MacLaine.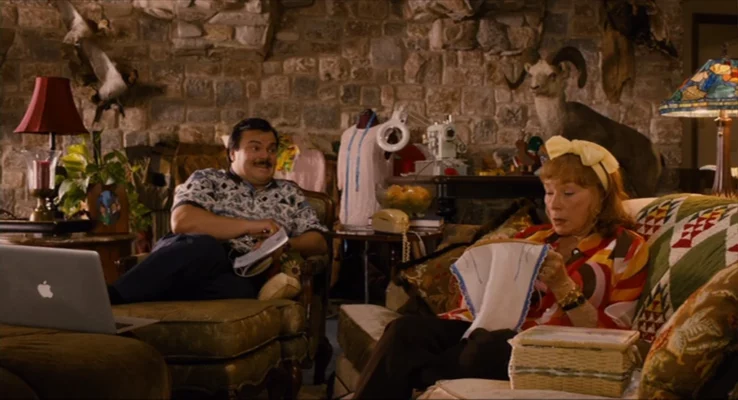 One of the film's strengths is its unique narrative structure, blending elements of a true crime story with interviews of the actual residents of Carthage, Texas, who add authenticity and depth to the narrative. Director Richard Linklater's decision to cast real East Texas locals in the film's roles enhances its genuine feel.
8- Short Term 12 (2013)
| | |
| --- | --- |
| Director | Destin Daniel Cretton |
| Cast | Brie Larson, John Gallagher Jr., Kaitlyn Dever, Rami Malek, Alex Calloway, Lakeith Stanfield |
| Genre | Drama |
| IMDB Rating | 7.9/10 |
Short Term 12 is a masterclass in storytelling that seamlessly weaves together its plot, characters, and emotions. Director Destin Daniel Cretton creates a narrative structure that feels organic and unforced, allowing the characters' raw emotions to drive the story's development. It's a testament to the film's invisible screenwriting, where the audience becomes deeply immersed in the lives of its characters.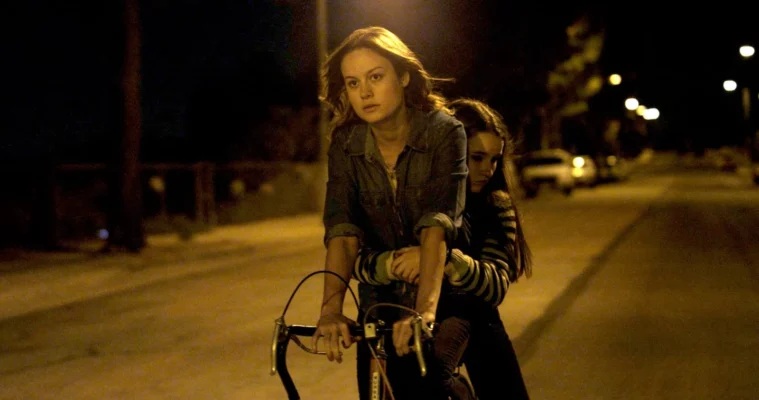 The film skillfully uses irrational emotions to trigger pivotal moments and plot twists, making it a refreshing departure from formulaic storytelling. While it builds to a climactic crisis, Short Term 12 doesn't tie everything up neatly. Instead, it ends with a denouement that circles back to its opening, reflecting the cyclical nature of life.
Final Wrap-up!
In conclusion, Peacock offers a diverse and engaging selection of movies and best TV shows that cater to a wide range of tastes. From timeless classics to contemporary gems, Peacock offers a range of content, including the best sci-fi movies and even horse shows. Whether you're a fan of gripping dramas, hilarious comedies, or thrilling action films, Peacock has you covered. With its ever-expanding collection and easy accessibility, Peacock continues to be a top choice for movie enthusiasts seeking quality entertainment. So, fire up your streaming device and dive into the best movies Peacock has to offer for an unforgettable cinematic experience.