Step into the enchanting realm of best horse TV shows on Peacock with our captivating blog! If the world of majestic horses ignites your passion, you're in for an exhilarating journey. Embark on a seamless Peacock TV experience in UK, your gateway to a treasure trove of enthralling shows spotlighting the beauty, grace, and profound connections between humans and horses.
Peacock, a premier streaming platform, beckons with a diverse array of heartwarming dramas, animated escapades, and timeless sitcoms – a carousel of entertainment for every taste. Our blog is your guide to the finest horse TV shows on Peacock, promising a thrilling escape into equestrian realms replete with compelling characters, breathtaking landscapes, and unforgettable equine tales. Join us as we unravel the magic that awaits, and let the captivating journey begin!
1. Heartland (2007- Ongoing)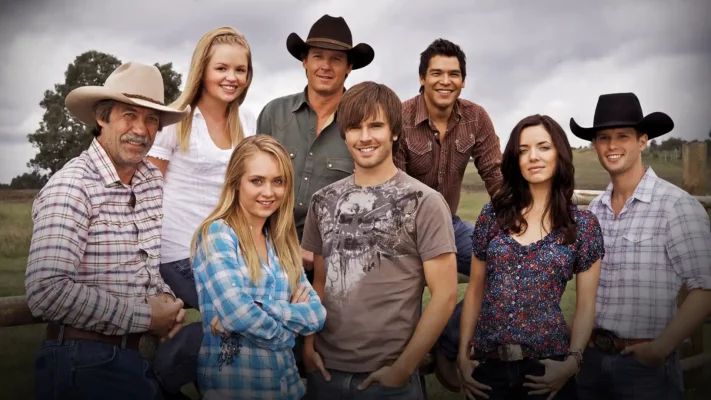 Heartland stands as an enduring Canadian drama series chronicling the lives of the Fleming-Bartlett family as they navigate the intricacies of operating a horse ranch and rehabilitating mistreated horses. The show expertly captures the profound connection between humans and horses, underscoring the therapeutic and transformative influence of these magnificent creatures. Noteworthy for its robust character development, each family member grapples with personal challenges, fostering growth and resilience throughout the series.
Heartland delves into a spectrum of emotional and realistic storylines, exploring themes of family, love, loss, and perseverance. The series' allure is further heightened by the breathtaking Canadian landscapes and heartwarming moments, making it a cherished favourite among both horse enthusiasts and devotees of heartfelt dramas.
2. Mr. Ed (1961-1966)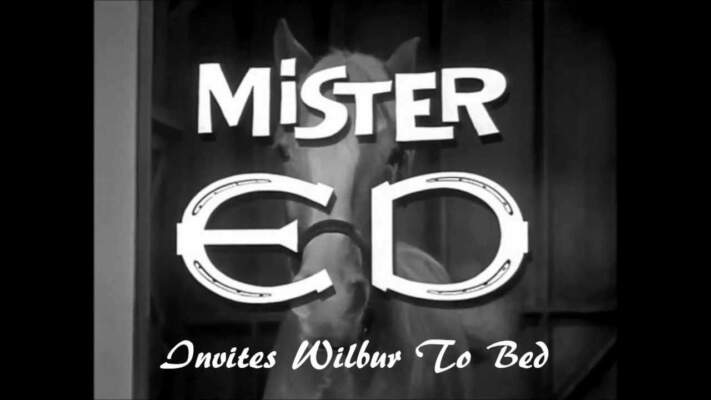 Mr. Ed is a classic sitcom from the 1960s that centres around Wilbur Post and his mischievous talking horse, Mr. Ed. This light-hearted and family-friendly show has a nostalgic charm that has endured over the years. The comedic interactions between Wilbur and Mr. Ed, as well as the shenanigans caused by the talking horse, create plenty of laughs. While the focus is more on humour than in-depth storytelling, Mr. Ed offers an entertaining and wholesome escape with its timeless humour and enduring popularity.
3. Fury (1955-1960)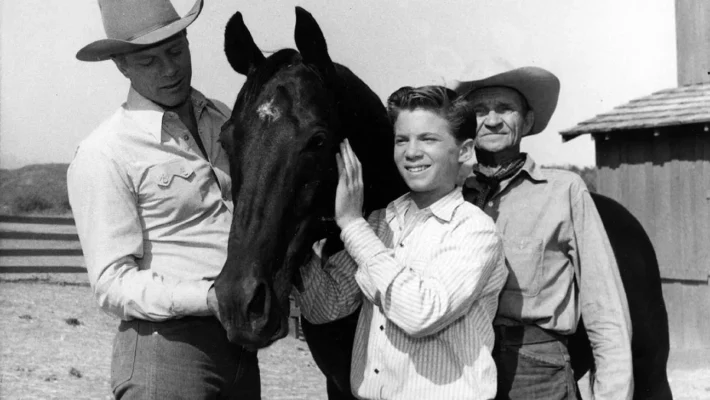 "Fury" is a beloved series from the 1950s that captivated audiences with its heartwarming stories about a wild stallion named Fury and a boy named Joey. The show beautifully showcases the special bond between humans and horses, emphasizing trust, loyalty, and compassion. "Fury" is renowned for its nostalgic appeal, transporting viewers to a simpler time while highlighting the triumph of friendship and the power of understanding. The series' well-crafted storytelling and memorable characters continue to resonate with fans of all ages.
4. Saddle Club (2001-2009)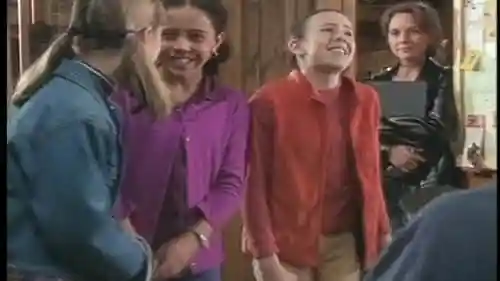 Embark on a delightful equestrian journey with Saddle Club, a captivating series that brings to life the adventures of three spirited young girls – Stevie, Carole, and Lisa. Born from a beloved book series, the show unfolds the heartwarming tale of their shared passion for horses and the unbreakable bonds formed at Pine Hollow Stables. Saddle Club isn't just about the joys and challenges of horse riding; it's a treasure trove of valuable life lessons on perseverance, teamwork, and friendship.
This series is a perfect blend of drama, comedy, and relatability, ensuring it's a top choice among young equestrian enthusiasts. Immerse yourself in the positive messages and relatable characters that make Saddle Club not just entertaining but also an inspiring celebration of the timeless connection between young hearts and majestic horses. Join the ride and let the magic of Pine Hollow Stables unfold!
Enjoy The Saddle Club streaming on Pure Flix, Amazon Prime Video, Tubi TV, The Roku Channel.
5. Wildfire (2005-2008)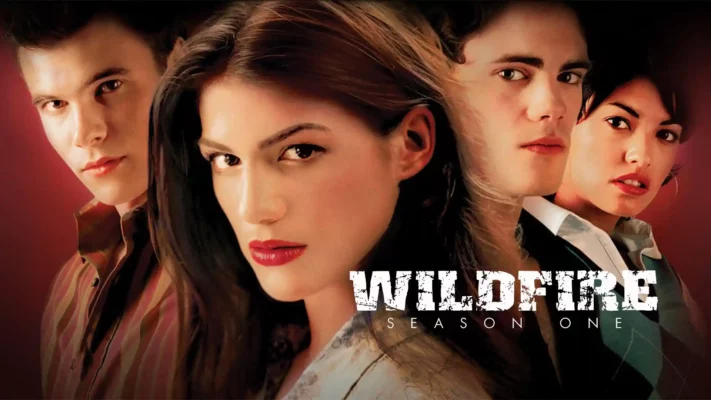 Immerse yourself in the world of Wildfire, a gripping drama that revolves around Kris Furillo, a troubled teenager seeking purpose and redemption through her work at the Raintree horse ranch. The series delves into the intricacies of human relationships, personal transformation, and the competitive realm of horse racing. Wildfire weaves together emotional depth, compelling storytelling, and captivating performances to explore themes of family, second chances, and the transformative influence of horses.
You can also watch Wildfire on Hoopla or for free with ads on Tubi TV UK, Freevee, The Roku Channel UK.
6. Horse Masters (1961)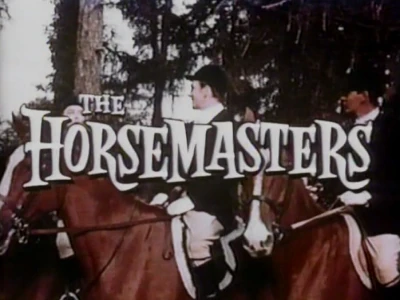 Horse Masters is a documentary-style show that provides valuable insights into the world of horse training, care, and equestrian sports. While IMDb ratings are not available for this specific show, it offers educational content for horse enthusiasts. Horse Masters focuses on sharing knowledge about various aspects of horsemanship, including training techniques, horse care, and different riding disciplines. Viewers can expect to gain a deeper understanding of horses and equestrianism through expert guidance and informative narratives.
7. Spirit: Riding Free (2017-2020)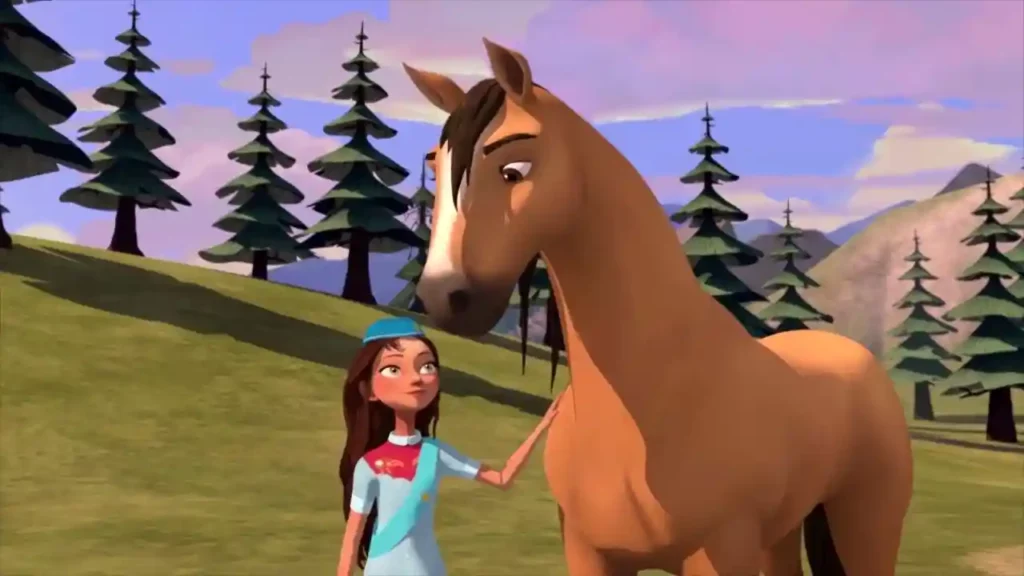 Spirit: Riding Free is an animated series that follows the adventures of a young girl named Lucky and her horse, Spirit, in the small frontier town of Miradero. The show offers a delightful blend of adventure, friendship, and equestrian themes. The animation is visually appealing, and the storytelling is engaging, particularly for younger audiences. Spirit: Riding Free delivers positive messages about courage, resilience, and the bond between humans and horses, making it an enjoyable and inspiring watch for children.
Also read:
8. The Adventures of Black Beauty (1972-1974)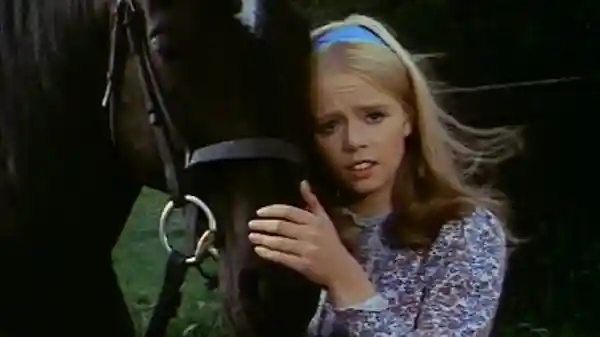 The Adventures of Black Beauty is a British drama series that brings to life the beloved novel Black Beauty. The show follows the majestic horse, Black Beauty, as he journeys through various owners and encounters numerous adventures. Each episode explores the relationship between the horse and the people he encounters, shedding light on social issues and moral dilemmas of the time. The Adventures of Black Beauty is known for its captivating storytelling, strong performances, and the timeless lessons it imparts about compassion, empathy, and the treatment of animals.
9. The Ranch (2016-2020)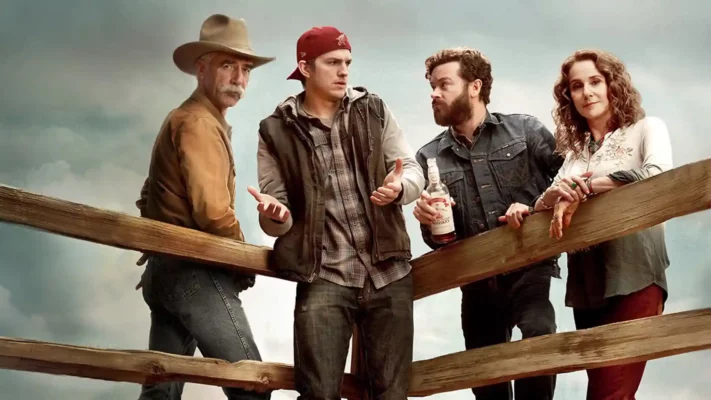 Step into the heartwarming world of The Ranch, a captivating comedy-drama that follows the trials and triumphs of the Bennett family as they navigate the challenges of running a ranch in the picturesque landscapes of Colorado. While horses take centre stage, weaving an essential thread into the narrative, the series expertly blends humour and drama to unravel the intricacies of family bonds, generational clashes, and individual growth.
The Ranch goes beyond the rustic charm of ranch life, offering a unique perspective on the challenges and rewards that come with it. The equestrian elements add a layer of depth to the storytelling, creating a perfect harmony between laughter and poignant moments. With a cast that exudes chemistry and a storyline that seamlessly blends entertainment with heartfelt moments, The Ranch promises an enjoyable and emotionally resonant viewing experience. Saddle up for a journey that's as hilarious as it is heartwarming!
You can also enjoy "The Ranch" on Netflix.
10. Black Beauty (2020)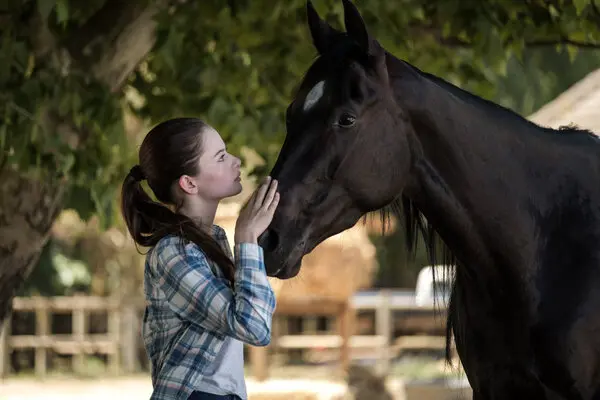 IMDb Rating: 6.4/10
"Black Beauty" is a recent adaptation of Anna Sewell's classic novel that tells the story of the titular horse, Black Beauty, and his various owners. This modern interpretation brings a fresh perspective to the timeless tale, emphasizing the enduring spirit of the iconic horse. The show explores themes of resilience, empathy, and the power of connection. While the series received mixed reviews, it is visually appealing and offers emotional depth. "Black Beauty" serves as a reminder of the enduring bond between humans and horses and the profound impact they can have on each other's lives.
Also read:
Wrapping It All Up!
As we conclude our journey through the best horse TV shows on Peacock, we hope you've found a few captivating series to add to your watchlist. From heartwarming family dramas like Heartland to classic comedies like Mr. Ed, Peacock offers an array of shows that celebrate the profound connection between humans and horses. These TV series allow us to witness the power of trust, love, and understanding that can be found within the equestrian world.
So, grab some popcorn, cosy up on the couch, and let these horse-themed shows transport you into enchanting worlds of equine wonder. Experience the thrills of competitive horse racing, the serenity of picturesque ranches, and the triumph of human-animal bonds. Whether you're seeking inspiration, laughter, or a touch of nostalgia, the horse TV shows on Peacock have something for every horse lover.