Amid the dynamic, ever-shifting tapestry of streaming entertainment, Hulu stands tall as a leading luminary, dishing out a smorgasbord of imaginative original content to its avid subscribers. Within its treasure trove of offerings, a trove of exclusive films has taken the stage, ensnaring the senses of viewers with a kaleidoscope of genres, captivating storylines, and performances that sparkle like stars. In the following article, we will embark on an odyssey into the enchanting world of Best Hulu Original Movies, dissecting their cultural reverberations and magnetic allure.
But before we set sail on this cinematic journey through the finest creations of Hulu Originals, let's briefly chart a course to unravel the secrets of accessing Hulu in UK, opening the floodgates to a deluge of the best Hulu shows.
Uncover the Magic: Why These Hulu Original Movies Shine Brightest!
From spine-tingling horror to belly-aching comedy, heart-pounding suspense to heartwarming romance, these films have etched their indelible mark in the ever-expanding cosmos of streaming entertainment. Guided by the guiding light of IMDb scores, we invite you to embark on a mesmerizing odyssey, a grand celebration of the cream of the crop among Hulu's original masterpieces.
1- Palm Springs (2020)
| | |
| --- | --- |
| Director | Max Barbakow |
| Cast | Andy Samberg, Cristin Milioti, J.K. Simmons |
| IMDb Rating | 7.4/10 |
Hulu's foray into the time loop concept continues with Palm Springs, a captivating addition to the genre. The film follows two wedding attendees trapped in a time loop, leading them to develop a profound connection through countless repetitions. Bolstered by a talented cast, the performances in Palm Springs are commendable. The narrative keeps viewers engaged with an undercurrent of anticipation, questioning whether the characters can break free from the loop and how it might affect their burgeoning romance.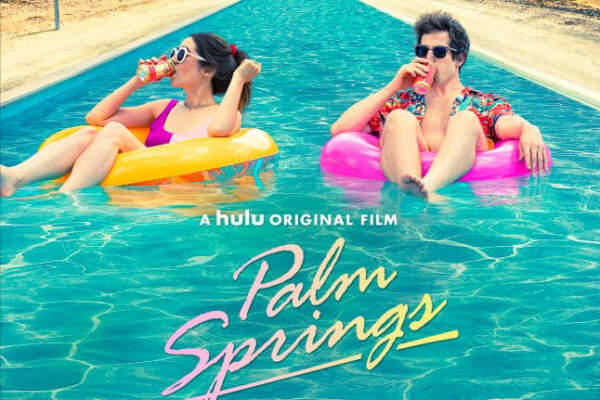 With its engaging storyline, the movie explores the intricacies of love and connection in a unique setting. Moreover, Palm Springs offers a visual spectacle, captivating audiences with its stunning visuals that enhance the overall cinematic experience. Looking for some more movies like Palm Spring? Here we have the best romantic movies on Hulu for all romance genre lovers.
2- Prey (2022)
| | |
| --- | --- |
| Director | Dan Trachtenberg |
| Cast | Midthunder, Dakota Beavers, Dane DiLiegro |
| IMDb Rating | 7.1/10 |
Prey transports audiences three centuries into the past, immersing them in the journey of a Native American warrior confronting an unforeseen foe. Positioned as the upcoming summer blockbuster, this film serves as the latest instalment in the enduring Predator movie series. As a prequel to the existing films, it delves into the origins of humanity's struggle against the iconic extraterrestrial species.
With an intriguing blend of futuristic sci-fi and pre-colonial American historical fiction, Prey promises a captivating viewing experience. The film's unique fusion of genres and exploration of untold history hints at a fresh and enthralling take on a beloved cinematic universe.
3- Big Time Adolescence (2019)
| | |
| --- | --- |
| Director | Jason Orley |
| Cast | Griffin Gluck, Larry John Meyers, John Villanueva |
| IMDb Rating | 6.9/10 |
Big Time Adolescence is one of the best Hulu original movies. It takes an unconventional approach to mentorship, depicting a smart teenager seeking guidance from his sister's irresponsible ex-boyfriend. As anticipated, their newfound friendship takes a toll on the young boy's academic pursuits. The film poignantly portrays the repercussions of negative influence in a coming-of-age narrative.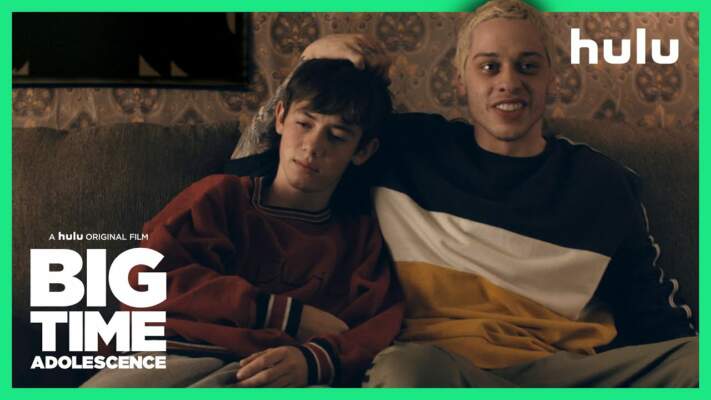 Despite the main character's comedic disposition, Big Time Adolescence navigates serious themes with finesse, delving into drug addiction, alcoholism, and the intricacies of the justice system. The movie highlights the complexities of relationships and the impact they can have on impressionable minds. Through its exploration of these weighty topics, Big Time Adolescence crafts a thought-provoking story that resonates beyond its comedic exterior.
4- Run (2020)
| | |
| --- | --- |
| Director | Aneesh Chaganty |
| Cast | Sarah Paulson, Kiera Allen, Sara Sohn, Erik Athavale |
| IMDb Rating | 6.7/10 |
Run caters to horror enthusiasts with a gripping mother-daughter rivalry reminiscent of classics like Carrie. However, this film delves into even darker territory as a mother intentionally administers the wrong medication to her daughter, ensuring her perpetual illness. The narrative is rife with manipulation and abuse that can evoke strong emotions from viewers. If you like watching Run, then these horror movies on Hulu are a must-watch for you.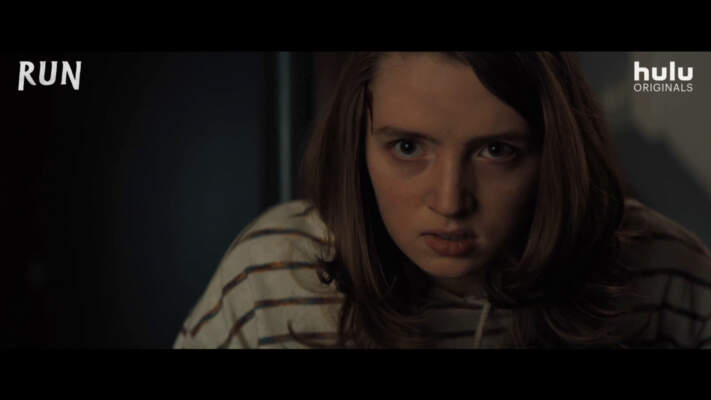 Functioning as a psychological thriller, Run keeps audiences engaged with escalating tension. The daughter's secretive investigations and attempts to escape her mother's grasp intensify the plot, creating an edge-of-the-seat experience. Through its dark themes and suspenseful storytelling, Run captivates horror aficionados while delivering a thought-provoking exploration of the twisted relationship between a mother and daughter.
5- Fresh (2022)
| | |
| --- | --- |
| Director | Mimi Cave |
| Cast | Daisy Edgar-Jones, Sebastian Stan, Jojo T. Gibbs, Andrea Bang |
| IMDb Rating | 6.7/10 |
Sebastian Stan, renowned for his role as The Winter Soldier in the MCU, unveils his versatility in Hulu's Fresh as a chilling antagonist. The movie delves into the shadowy aspects of modern courtship, casting Stan as a sinister serial killer who preys on his dates, selling their flesh to wealthy clients. Beyond its horror elements, Fresh serves as a two-hour exploration of the disheartening realities of contemporary dating.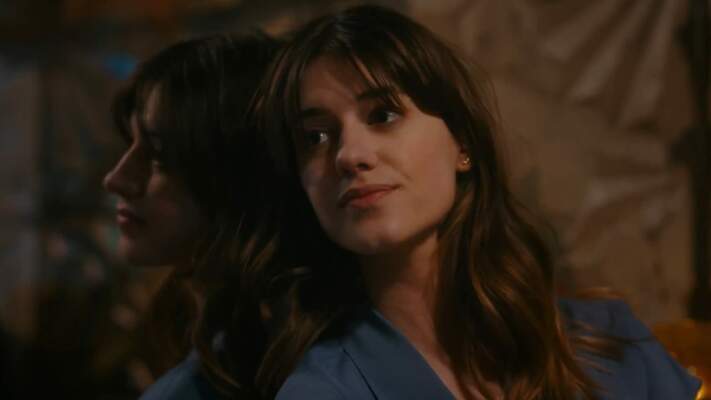 The female protagonist, disillusioned by rude encounters on dating sites, embarks on physical meetings, only to cross paths with a murderer. The film paints a bleak picture of modern romance, leaving audiences with a haunting impression that hope in the realm of dating is elusive. Stan's compelling performance and the movie's dark themes combine to craft a thought-provoking commentary on the uncertainties of modern relationships.
6- Little Monster (2019)
| | |
| --- | --- |
| Director | Abe Forsythe |
| Cast | Alexander England, Josh Gad, and Nadia Townsend |
| IMDb Rating | 6.3/10 |
Little Monsters stands out as an incredibly unique zombie film, solidifying director Abe Forsythe's creative prowess. Lupita Nyong'o's exceptional performance as a schoolteacher adds depth to the genre-blending movie. With a balance between humour and horror, the film embraces its silliness, resulting in a hilarious yet genuinely suspenseful experience.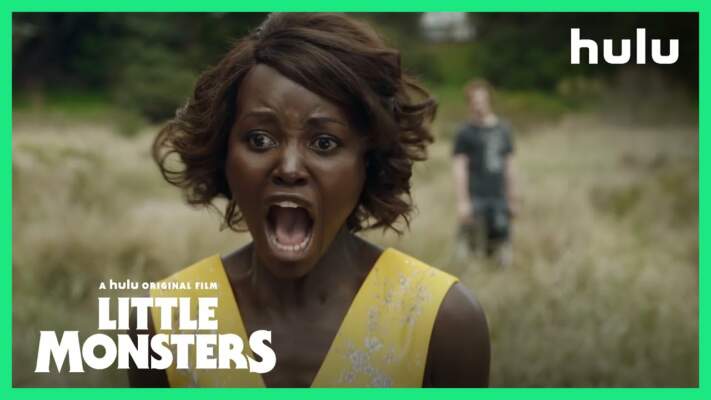 As Nyong'o's character strives to safeguard her students from the flesh-hungry zombies, the movie strikes a chord with its blend of absurdity and legitimate scares. Forsythe's ability to navigate the fine line between laughter and fear is evident, making Little Monsters one of the best Hulu original movies.
7- Vacation Friends (2021)
| | |
| --- | --- |
| Director | Clay Tarver |
| Cast | Lil Rel Howery, John Cena, Yvonne Orji, Meredith Hagner |
| IMDb Rating | 6.3/10 |
Vacation Friends has secured a spot as one of John Cena's standout films, with his performance stealing the limelight amidst a cast that includes the consistently comedic Lil Rel Howery, Meredith Hagner, King Bach, and Yvonne Orji. This light-hearted comedy follows the journey of Orji and Howery's couple during a vacation in Mexico.
The plot takes an entertaining turn as they befriend Hagner and Cena's characters, leading to hilarious scenarios. While some friendships are intentionally temporary, the story becomes more chaotic when the latter pair crashes the former's wedding. Cena's captivating presence, along with the chemistry between the cast members, elevates the film, showcasing a blend of humour and misadventures that keep audiences entertained from start to finish.
8- The United States Vs. Billie Holiday (2021)
| | |
| --- | --- |
| Director | Lee Daniels |
| Cast | Andra Day, Trevante Rhodes, Garrett Hedlund, Leslie Jordan |
| IMDb Rating | 6.3/10 |
Lee Daniels's The United States vs. Billie Holiday garnered a mixed reception from critics, although its IMDb score remains notable. The film's narrative can appear somewhat disjointed, yet it shines through with a remarkable performance by Andra Day, earning her an Academy Award nomination for Best Actress.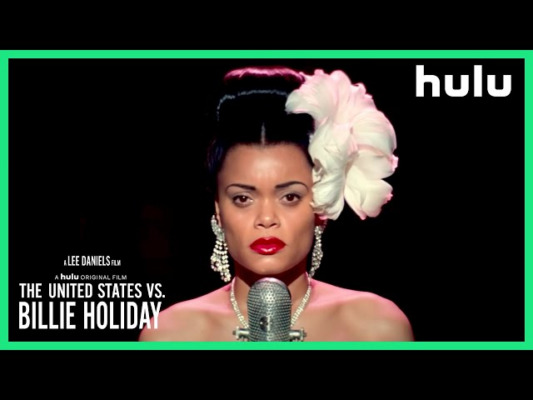 The movie's title alludes to the narcotics charge brought against Billie Holiday by the United States, with the court proceedings reflecting the title's weight. Notably, even her lawyer refused attendance. Despite her celebrity status, the case seemed doomed from the start. Daniels's timely portrayal resonates due to its spotlight on racial disparities in narcotics-related arrests. The film captures a pivotal moment in history, shedding light on Holiday's struggles and the broader societal issues that influenced her story.
Also read: Upcoming TV Shows on Hulu in 2023
9- No Exit (2022)
| | |
| --- | --- |
| Director | Damien Power |
| Cast | Havana Rose Liu, Danny Ramirez, David Rysdahl |
| IMDb Rating | 6.1/10 |
No Exit offers the ideal summer movie experience as a suspenseful thriller. Drawing inspiration from a 2017 novel bearing the same title, this Hulu original movie translates a beloved source material into a captivating cinematic journey. Centred around protagonist Darby, the plot unfurls as she becomes ensnared in a blizzard with an assortment of strangers at a rehab centre.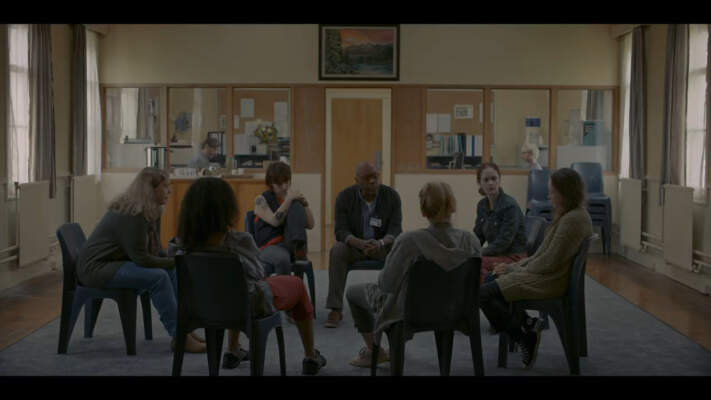 However, the suspense deepens when Darby stumbles upon a kidnapping-in-progress within the group. Her quest to unveil the kidnapper's identity and rescue the intended victim propels the story forward. As viewers accompany Darby through her search for truth, No Exit promises an enthralling ride of tension, mystery, and intrigue, making it a must-watch for those seeking a riveting summer cinematic experience.
10- The Princess (2022)
| | |
| --- | --- |
| Director | Le-Van Kiet |
| Cast | Joey King Dominic Cooper Olga Kurylenko Veronica Ngo |
| IMDb Rating | 5.7/10 |
The Princess taps into modern audiences' appetite for subverting well-worn storylines, a trend particularly popular during the summer viewing season. Joey King's portrayal of a headstrong princess rejecting a sinister suitor breathes new life into the narrative.
The antagonist's vendetta against the kingdom and his ambition for the throne set the stage for conflict. However, the princess refuses to be passive, demonstrating agency as she takes charge to safeguard her realm. By challenging conventional princess narratives and infusing the story with empowerment and action, The Princess is one of the best Hulu original movies which presents a refreshing and engaging cinematic experience for viewers seeking a fresh take on familiar themes.
Wrap Up
As we conclude our journey through these best Hulu Original movies, it's apparent that the platform's dedication to storytelling continues to flourish. The IMDb rankings serve as a testament to the impact these films have had, resonating with viewers and carving out a niche in the competitive world of streaming. For non-stop entertainment Hulu's cinematic legacy is poised to endure, offering the best fantasy movies, reality shows and crime dramas that entertain, engage, and challenge our perceptions of storytelling.