Reality TV has overtaken the entertainment world, and Hulu is no exception. With its extensive selection of reality shows, Hulu has become a go-to destination for viewers looking to escape into a world of drama, romance, and competition. But with so many options to choose from Best Reality Shows on Hulu, it can be challenging to decide which shows are worth watching.
Are you a fan of reality television? Are you ready to immerse yourself in the drama, competition, and real-life stories that unfold on the small screen? Look no further than Hulu, where you can find a treasure trove of captivating reality shows to satisfy your cravings very easily on Hulu. From heart-pounding competitions to heartwarming journeys of self-discovery, Hulu offers a diverse range of reality programming that is sure to keep you entertained. In this blog, we will dive into the world of reality television and explore some of the best reality shows available for streaming on Hulu.
Why These Reality Shows Were Selected As the Top Shows On Hulu:
We carefully selected these titles to ensure you'll enjoy watching them. We chose them based on IMDb, and have sorted them into easy headings. They are well-liked by both audiences and experts. We believe you'll find them enjoyable and worth your time.
1. Making It (2018-2021)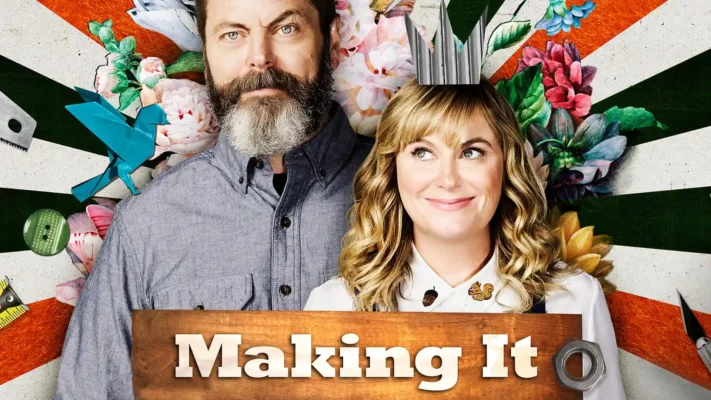 Release Date: July 31, 2018
IMDB Rating: 7.9
"Making It" is a celebration of creativity and craftsmanship, hosted by the charismatic pair, Amy Poehler and Nick Offerman. The show brings together talented crafters from across the United States, challenging them to create unique handmade objects using a variety of materials. With each episode, the competition intensifies, leading to the elimination of one contestant per week. The show is a vibrant display of artistic expression, innovative ideas, and a heartwarming sense of community, making it a must-watch for those seeking inspiration and positivity.
2. RuPaul's Drag Race (2009 – Ongoing)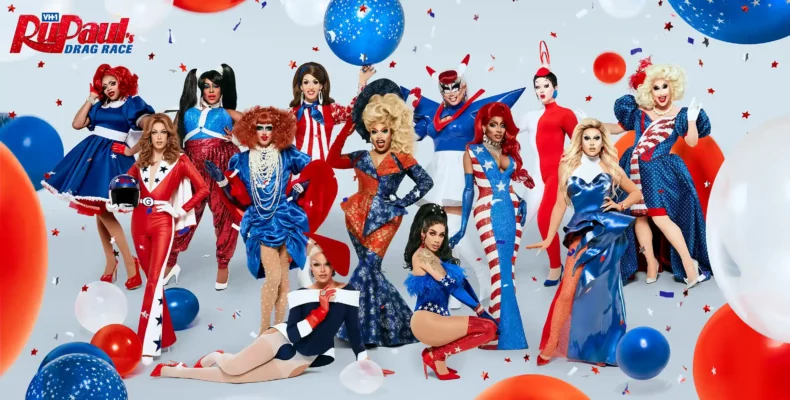 Release Date: February 2, 2009
IMDB Rating: 8.5
"RuPaul's Drag Race" is a dazzling amalgamation of various reality competitions, with the stakes higher and the challenges more brutal. The show features a group of drag queens vying for the coveted title of Drag Superstar. The contestants face a myriad of challenges, including lip sync battles, celebrity impersonations, and modeling, showcasing their versatility and charisma. The show is a celebration of diversity, self-expression, and the art of drag, making it a cultural phenomenon and a trailblazer in LGBTQ+ representation on television.
3. Keeping Up with the Kardashians (2007 – 2021)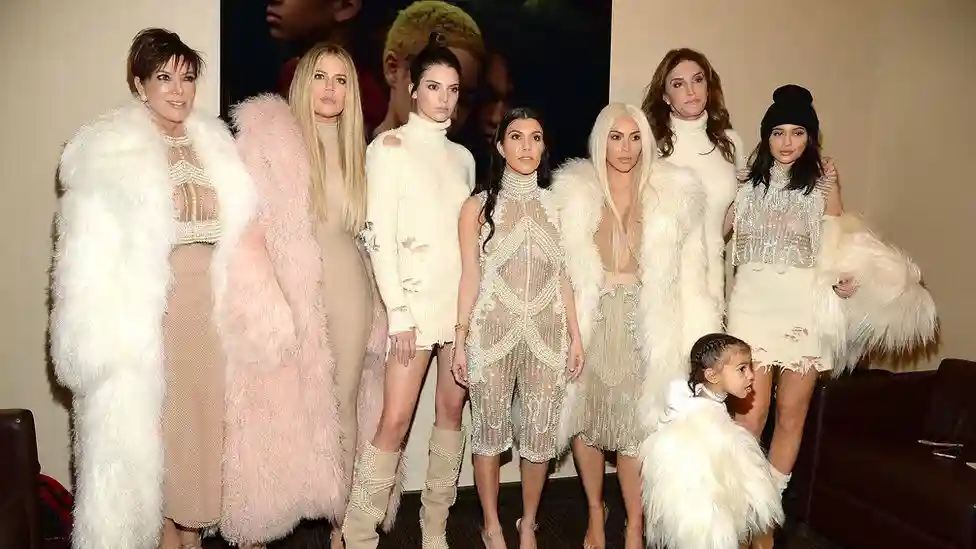 Release Date: October 14, 2007
IMDB Rating: 2.8
"Keeping Up with the Kardashians" offers an unfiltered glimpse into the lives of one of the most famous families in the world. The show chronicles the ups and downs, relationships, controversies, and the glamorous lifestyle of the Kardashian-Jenner clan. Whether you adore them or criticize them, the show provides a guilty pleasure, revealing the intricacies of fame and family dynamics, making it a staple in reality TV history.
You are able to watch "Keeping Up with the Kardashians" streaming on Peacock Premium.
4. Hell's Kitchen (2005 – Ongoing)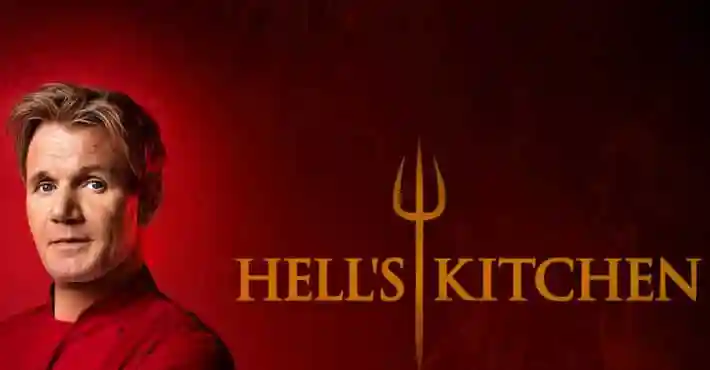 Release Date: May 30, 2005
IMDB Rating: 7.2
"Hell's Kitchen," hosted by the fiery and passionate chef Gordon Ramsay, is a culinary competition like no other. Set in Las Vegas, the show pits aspiring chefs against each other, each striving to earn a position as a head chef at a prestigious restaurant. The contestants face grueling challenges, intense pressure, and Chef Ramsay's infamous critiques, leading to a thrilling and unpredictable journey in the pursuit of culinary excellence.
You are able to watch "Hell's Kitchen" streaming on Amazon Prime Video, Crackle, fuboTV, DIRECTV, The Roku Channel, Tubi TV, Pluto TV, Freevee, Peacock.
5. 90 Day Fiancé (2014 – Ongoing)
Release Date: January 12, 2014
IMDB Rating: 6.4
"90 Day Fiancé" explores the complexities of international romance and the challenges that come with it. The show follows couples, one partner being a US citizen and the other from a different country, as they navigate cultural differences, language barriers, and the ticking clock of a 90-day fiancé visa. The couples must decide whether to tie the knot within this timeframe or face separation, making it a compelling watch filled with love, drama, and life-altering decisions.
You are able to watch "90 Day Fiancé" streaming on fuboTV
6. Shark Tank (2009 – Ongoing)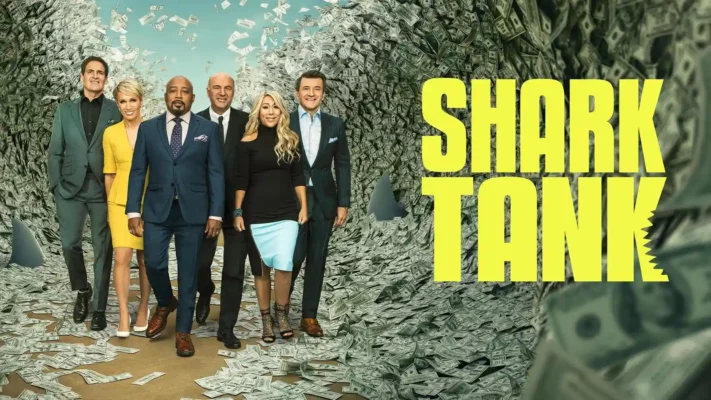 Release Date: August 9, 2009
IMDB Rating: 7.7
"Shark Tank" is an entrepreneurial platform where innovation meets investment. The show features a panel of successful investors, known as "Sharks," who evaluate business pitches from aspiring entrepreneurs. The show is a dynamic exchange of ideas, negotiation, and the pursuit of the American dream, providing valuable insights into the world of business and the makings of a successful venture.
7. Forged in Fire (2015 – Ongoing)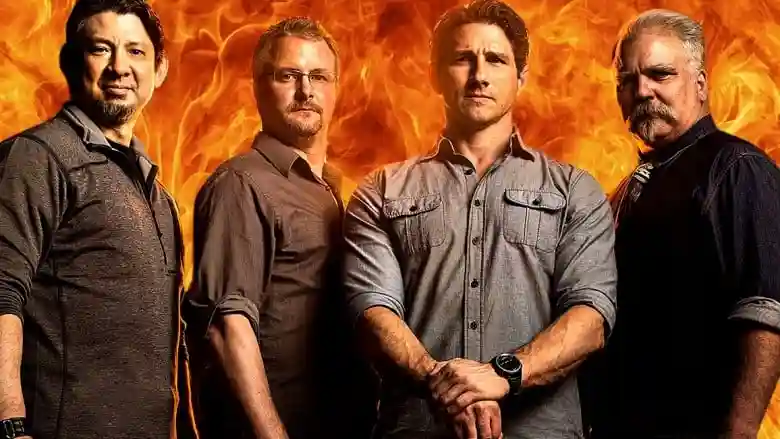 Release Date: June 22, 2015
IMDB Rating: 8.3
"Forged in Fire" is a thrilling competition where bladesmiths battle to create history's most iconic edged weapons. The show tests the craftsmanship, resilience, and precision of the contestants, culminating in a final showdown to determine the Forged in Fire Champion. It's a gripping journey through the art of bladesmithing, making it a standout choice for fans of historical weaponry and craftsmanship.
You are able to watch "Forged in Fire" streaming on DIRECTV, Netflix, The Roku Channel.
8. Face Off (2011 – 2018)
Release Date: January 26, 2011
IMDB Rating: 8.2
"Face Off" is a celebration of special effects makeup artistry, where contestants showcase their skills in 3D design, sculpting, prosthetics, and more. The show highlights the creativity and technical prowess of the artists, offering viewers a behind-the-scenes look at the magic of movie makeup. It's a visual feast for those intrigued by the transformative power of special effects makeup.
You are able to watch "Face Off" streaming on fuboTV, NBC, Syfy, USA Network, Peacock Premium.
9. The Real Housewives Franchise (2006 – 2023)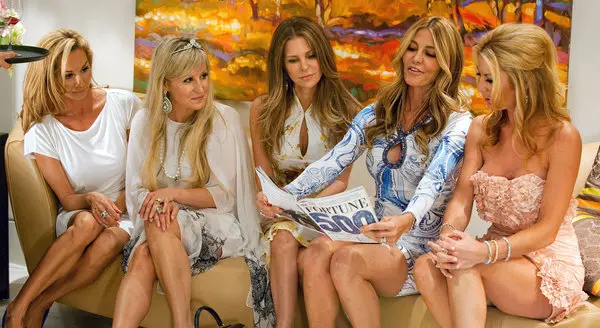 Release Date: March 21, 2006 (The Real Housewives of Orange County)
IMDB Rating: Varies by series
The "Real Housewives" franchise gives viewers a peek into the opulent lives of affluent women across the United States. The series showcases their lavish lifestyles, relationships, and conflicts, providing a mix of luxury and drama. Despite criticisms, the franchise has garnered a dedicated fanbase, making it a significant part of pop culture.
10. Pawn Stars (2009 – Ongoing)
Release Date: July 19, 2009
IMDB Rating: 7.2
"Pawn Stars" chronicles the daily operations of the Harrison family's pawn shop in Las Vegas. The show offers a fascinating glimpse into the world of pawning, where the family assesses the value of historical artifacts and rare items. It's a treasure trove of unique finds and intriguing stories, appealing to history buffs and bargain hunters alike.
You are able to watch "Pawn Stars" streaming on DIRECTV, History, Discovery+ Amazon Channel, Hulu, Discovery+, fuboTV, NBC, USA Network, Netflix, Hoopla.
11. Home Town (2016 – Ongoing)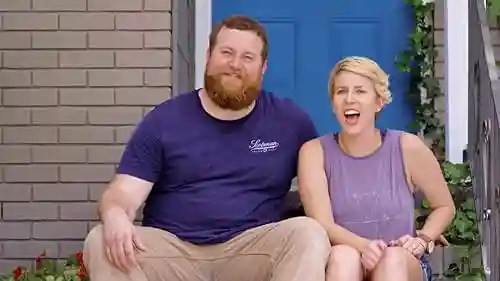 Release Date: March 21, 2016
IMDB Rating: 8.1
"Home Town" follows Ben and Erin Napier as they revitalize historic homes in Laurel, Mississippi. The couple combines their skills in woodworking and design to transform neglected properties into charming residences. The show is a heartwarming journey through community revitalization and architectural restoration, making it a favorite among home improvement enthusiasts.
You are able to watch "Home Town" streaming on Max Amazon Channel, fuboTV, Max, Discovery+ Amazon Channel, HGTV, Discovery+, DIRECTV
12. Catfish (2012 – Ongoing)
Release Date: November 12, 2012
IMDB Rating: 7.1
"Catfish" delves into the world of online dating, uncovering the truths and deceptions of virtual relationships. Hosts Nev Schulman and Max Joseph help individuals meet their online partners in real life, revealing the reality behind the screen. The show explores themes of identity, trust, and the human connection in the digital age.
You can also watch "Catfish: The TV Show" streaming on Hulu, DIRECTV, fuboTV, MTV.
13. Undercover Billionaire (2019 – Ongoing)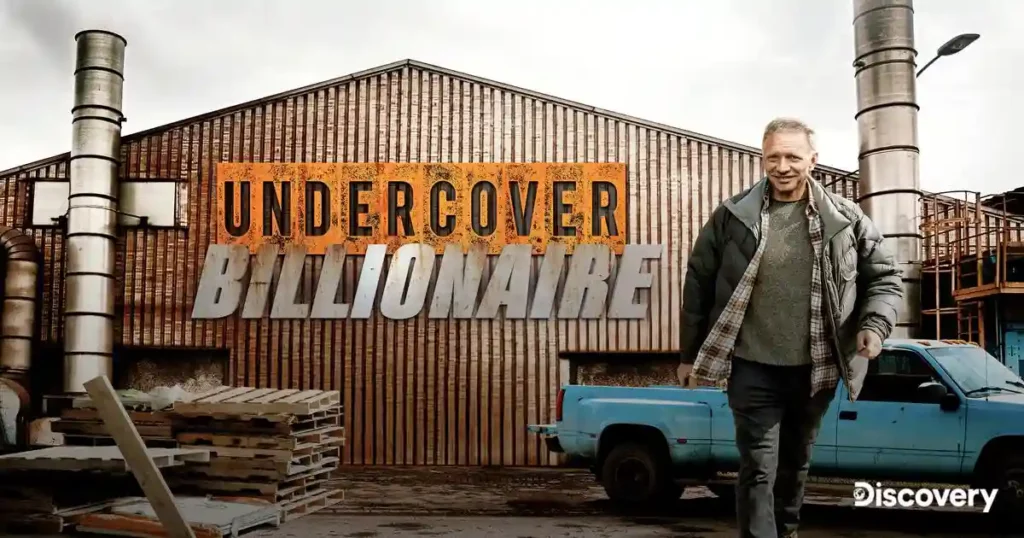 Release Date: August 6, 2019
IMDB Rating: 7.7
"Undercover Billionaire" follows successful entrepreneur Glenn Stearns as he attempts to build a million-dollar business from scratch in an unfamiliar city. With only $100 in his pocket, Glenn faces the challenges of starting over, proving that the American Dream is achievable with determination and ingenuity.
14. Divorce Court (1957 – 1984)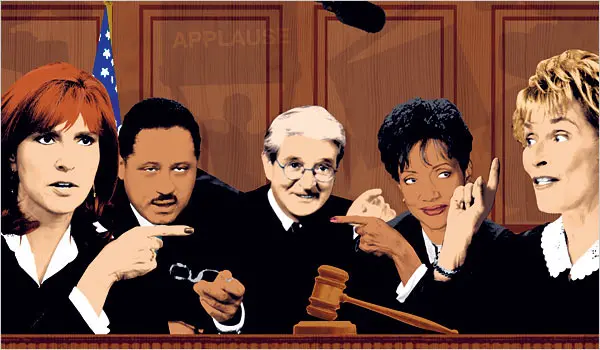 Release Date: September 1957
IMDB Rating: 4.3
"Divorce Court" is a long-running court show that explores the disputes and reconciliations of couples facing marital issues. Presided over by Judge Lynn Toler, the show offers a candid look at relationships, providing insights and resolutions. It's a compelling watch for those interested in legal proceedings and relationship dynamics.
15. Married at First Sight (2014 – Ongoing)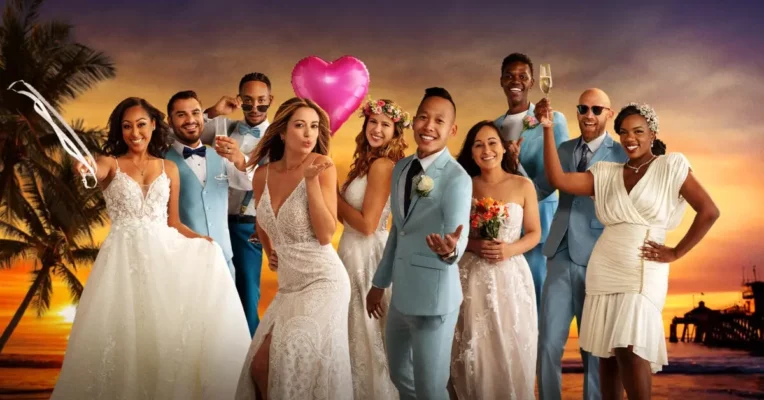 Release Date: July 8, 2014
IMDB Rating: 6.2
"Married at First Sight" is a social experiment where individuals agree to marry a partner chosen for them by relationship experts. The couples navigate married life, facing the challenges and joys of an arranged marriage. The show explores the complexities of love and commitment, keeping viewers invested in the couples' journeys.
You can also watch "Married at First Sight" streaming on DIRECTV, Discovery+ Amazon Channel, Hulu, Discovery+, Lifetime, Netflix Free Trial.
Wrapping up!
Hulu's diverse collection of reality shows offers a unique viewing experience for fans of the genre. From the creative competitions in "Making It" and "RuPaul's Drag Race" to the intriguing family dynamics in "Keeping Up with the Kardashians" and the entrepreneurial spirit of "Shark Tank," there's no shortage of entertainment. These top 15 reality shows on Hulu are sure to provide endless hours of enjoyment, drama, and inspiration for viewers seeking a variety of real-life stories and experiences.
In conclusion, the year 2023 promises to be an exciting year for reality TV lovers in the UK, thanks to Hulu's impressive lineup of shows. Whether you're a fan of romance, drama, or competition, there's something for everyone on Hulu. From the fan-favourite shows like Hell's Kitchen and Shark Tank to the lesser-known but equally addictive shows like Married at First Sight and Alone, you' will never run out of options. So, what are you waiting for? Start binging on the best reality shows on Hulu and get ready for a wild ride of emotions, drama, and entertainment in 2023.