In the eerie prequel, Pet Sematary: Bloodlines, director and co-writer Lindsey Anderson Beer orchestrates a significant narrative shift. Now available for streaming on Paramount+, this film serves as a precursor to the 2019 adaptation of Stephen King's eponymous tale.
It chronicles the earlier years of their neighbor, Jud Crandall (portrayed by Jackson White), as he stumbles upon the chilling secret of Ludlow's pet cemetery, situated adjacent to the family's new property in Ludlow, Maine, where the deceased are inexplicably brought back to life.
In an exclusive discussion with Lindsey Anderson Beer, Dread Central delves into the intricate web of Pet Sematary: Bloodlines, from its storyline to the ensemble cast. During this conversation, Beer emphasized the profound importance of introducing Indigenous characters Donna (played by Isabella Star LaBlanc) and her brother Manny (enacted by Forrest Goodluck).
She explained her motivation, expressing a desire to transcend the mystical Indigenous trope that was utilized in the original Pet Sematary, acknowledging that it doesn't align with contemporary sensibilities. Beer's intent was to convey that the malevolent force in Pet Sematary is a burden that should not be placed on their shoulders. Read her poignant statement in its entirety below: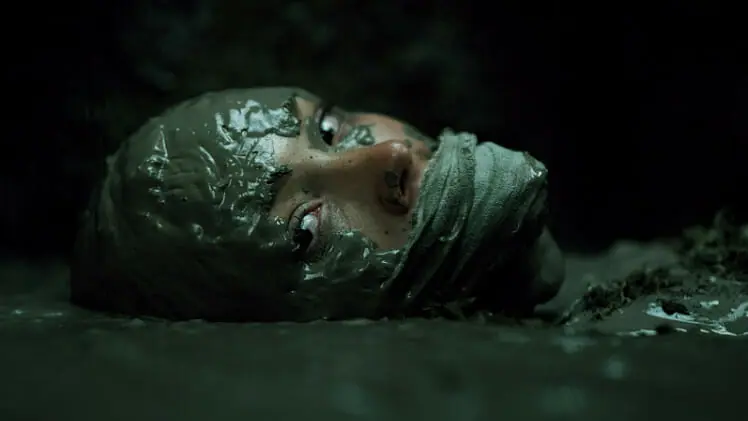 I mean, when I took my first meeting on this I said, "I can't do this unless I can subvert these tropes." I love Pet Sematary, but the trope of the mystical Indigenous and the cursed land obviously is not something that quite plays now. And it just felt like Pet Sematary had kind of benefited from those tropes without giving a point of view to those characters. So it was really important to me to create Donna and this sibling relationship between her and Manny and emphasize that they don't have to pay that price. It's not their mantle to carry.
Also Read

Saw 11 Receives Uncertain Update from Director of Saw X
Horror has often employed Indigenous themes in American storytelling, like in The Amityville Horror and Poltergeist II. Recently, there's been a positive shift in Indigenous representation, seen notably in FX's Reservation Dogs. This trend has even impacted the horror genre, as seen in the 2022 Hulu film Prey, a prequel to Predator.