The Duke and Duchess of Sussex's lucrative podcasting arrangement with Spotify has been terminated.
In a joint statement, Harry and Meghan announced they had "mutually agreed to part ways" with the streaming giant.
Spotify announced they would not be bringing back Meghan's podcast Archetypes for a second season after the initial 12 episodes. They were aired between August 2022 and July 2023. In late 2020, the value of the contract was predicted to reach $25 million (£18 million).
After leaving their royal duties and moving to the United States in 2020. The pair entered into a number of big commercial agreements. This also including the podcast arrangement. Netflix was also on their list. The prince said it will, "bring forward different perspectives and voices that perhaps you haven't heard before,".
In Archetypes, Meghan discussed the misconceptions women face along with celebrities like Serena Williams and Mariah Carey.
Spotify Show Archetypes Becomes Successful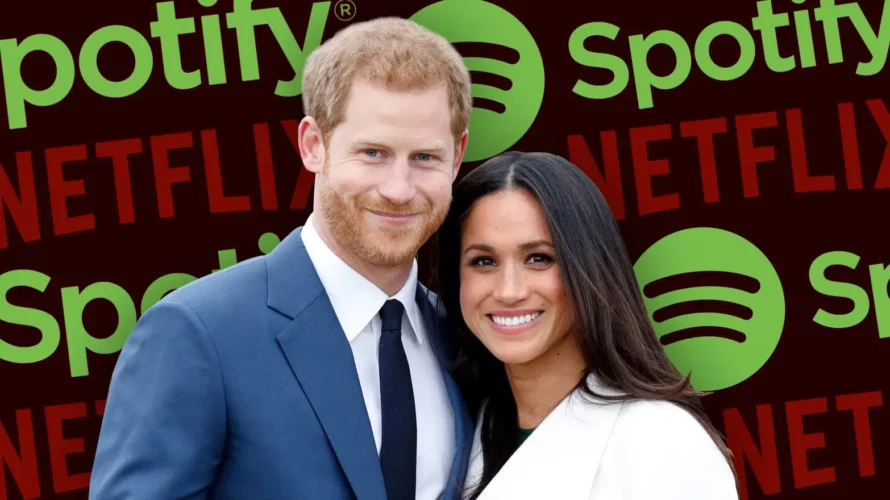 In Los Angeles last December, the People's Choice Award honoured Archetypes as the best podcast. Meghan later reflected, "I loved digging my hands into the process. And I really enjoyed having in-depth discussions with my interesting and varied visitors, sharing insights, and having a great time doing so. This has been an incredible labor of love."
According to a spokesperson for Archewell, Meghan is "continuing to develop more content for the Archetypes audience on another platform."
Initially, it was expected that multiple series would result from the partnership with Spotify, but ultimately, just one was made.
According to the claims in American media, the royal couple would not be paid the entire amount of their contract with Spotify since they did not fulfil the productivity criteria.
Harry and Meghan, now that they've left the royal family, have been trying to make a living off of their worldwide popularity. Among these are Harry's massive contract with Penguin Books, which resulted in the publication of his autobiography Spare, and a multimillion-dollar content arrangement with Netflix.