An unexpected phone call during the Halloween party changed the lives of Prince Harry and Meghan Markle in a devastating way, leaving them deeply concerned.
Prince Harry and Meghan Markle didn't want to miss celebrating Halloween in the early days of their romance. During their first Halloween as a couple, they joined Princess Eugenie and Jack Brooksbank in Toronto in 2016 for an Apocalypse-themed party at the city's Soho House. Photos from their night out, revealed in the Sussexes' Netflix docuseries, showcased their imaginative costumes. Notably, Harry donned a Mad Max outfit borrowed from actor Tom Hardy.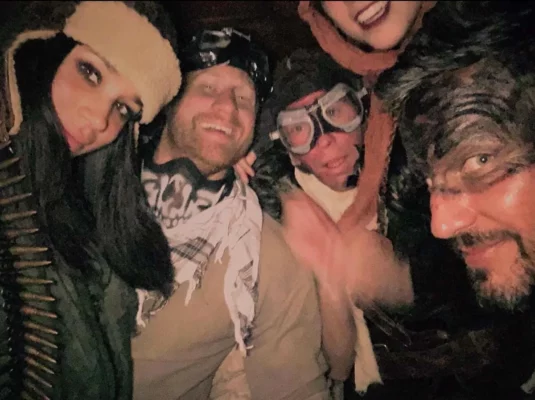 This pivotal moment occurred in 2016, when Harry and Meghan were discreetly navigating their budding relationship, splitting their time between London and Toronto, where Meghan was filming Suits. As their bond grew stronger, they felt ready to venture into the public eye more frequently, and Halloween presented an opportunity for a memorable night out.
According to The Mirror, they didn't want to hide away for Halloween, as their love was flourishing, and they were eager to partake in the festivities of one of their favorite holidays. On the evening of October 29, with Harry in town, they decided to attend a grand costume party at Soho House in Toronto. However, their perfect night took an unexpected turn when they were informed by one of Harry's Kensington Palace aides that a newspaper was planning to publish a story about their relationship the following day.
Harry also addressed this incident in his memoir, Spare, noting that everything changed after news of their relationship broke the day after the Halloween party. Despite their anticipation, the reality of the public spotlight became a looming presence as they stared anxiously at their phones that day. It was a turning point in their relationship, forever altering their lives.