Never Have I Ever third season, which left them either ecstatic or on the edge of their seats with a major romantic cliffhanger, the stage is set for the highly anticipated fourth and final season. Throughout the first two seasons, Devi, a student from Sherman Oaks, navigated the complexities of high school romance while dealing with the loss of her father. In the third season, she embarks on a journey of self-discovery.
Netflix will premiere the fourth season promising an epic finale that will leave viewers on the edge of their seats. As the countdown begins, let's take a look at what's in store for Devi and her journey of self-discovery in her senior year.
Season three left fans ecstatic and curious about a major romantic cliffhanger, setting the stage for an eventful conclusion to Devi's story.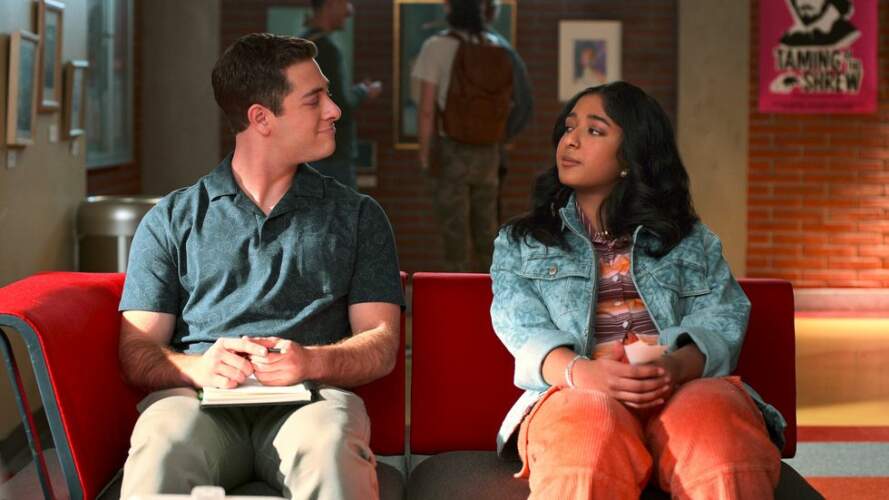 Important Choices and New Relationships
Devi has contemplated taking her relationship with Ben, once her enemy but now a potential love interest, to the next level. The season concluded just before revealing the outcome, leaving fans eager for answers. Additionally, a new character named Ethan, portrayed by Michael Cimino, enters Devi's life, hinting at a potential new romance.
The Final Season Unveiled
Netflix recently dropped a trailer that recapped the past three seasons, evoking nostalgia among devoted fans. However, it also offered exciting glimpses into Devi's future, teasing moments such as prom, graduation, and the budding connection with Ethan. Laughter, heartwarming moments, and surprises await as the final season unfolds.
In a candid interview with Entertainment Tonight, series creator Mindy Kaling discussed the decision to conclude Never Have I Ever after four seasons.
"Four seasons for a high school show felt like it made sense," she said. "They can't be in high school forever. We've seen those shows. Like, you've been in high school for 12 years. What is going on here? Also, the actors get older and it starts looking insane that a 34-year-old is playing a 15-year-old."
‼️‼️‼️ @neverhaveiever pic.twitter.com/xAaANAZWwa

— Mindy Kaling (@mindykaling) March 8, 2022
With June 8, 2023, just around the corner, anticipation builds for the premiere of Never Have I Ever season 4. As fans bid farewell to Devi and her journey of self-discovery, they can prepare for an epic finale filled with laughter, emotional moments, and surprises.