Michael Jackson had one piece of advice for Spike Lee that had the most impact on his illustrious career.
On Friday, Lee accepted the first-ever Creative Maker of the Year prize at the Cannes Lions Festival. He pondered his lengthy career, during which he directed the first Air Jordan commercials for Nike. Asmash jeans campaign for Levi's while also directing indie feature films and achieving mainstream commercial success.
"It's like a mashup of commercials, full-length features, documentaries, and short films—no music videos." After receiving a tip from Jackson, Lee decided to use the latter to characterize his collaborations with musicians including Jackson, Prince, Miles Davis, and Public Enemy.
Michael Jackson advising Jackson Lee
The renowned director also said that Jackson was the one who advised him to utilize proper terminology while describing his body of work. Lee recalled, "Don't ever use the term music video,'" which Michael Jackson warned him about.
Lee also said he couldn't say no to Nike's invitation to bring back his She's Gotta Have It character Mars Blackmon for the company's golden anniversary.
A friend of Lee's named Barry Brown overheard Lee saying, "I'm never going to do that again" when approached about reprising the part in an advertisement.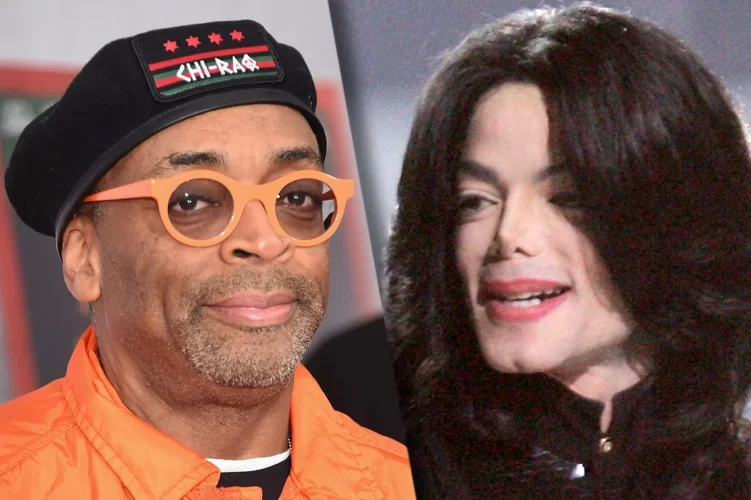 On Friday, Brown brought this up to Lee in front of the audience, and Lee cautioned him, "Well, you gotta be careful about using the word "never". The time was right for this. "Nike wants to celebrate their 50th anniversary," they said when they phoned me. They wanted Mars Blackmon back since it was such a prestigious event.
"There was no way I could turn it down," he said.
Lee reprises his role as Blackmon in the May commercial release. The two play chess in a Brooklyn park with Zimmie. While Lee praised the virtues of bygone athletic greats and chronicles seminal events of the previous half-century. Zimmie baffles him with modern figures.
"They called me up, said they liked the film, said we want you to do a commercial. You can direct it. You'll play Mars Blackmon and we want Michael Jordan. At the time, Michael Jordan had not seen a film, nor knew what one was. They could easily have found some big-time director, but Mike agreed to it, and it blew Nike up. That started my relationship with Nike and Brand Jordan.
None of us, I don't believe, could have imagined the global effect of those advertisements. This entire thing turned out to be a gift in disguise.
After Do the Right Thing became a hit, Levi's treated Lee to a similar celebration. He was given full reign to do anything he wanted for Levi's commercial campaign. He chose to run with the bulls in Pamplona, Spain, a move he defended on Friday by saying, "I was crazy back then!". We were immature and naive. It paid off, with Lee admitting the commercial was so popular. Levi's was able to finance the whole campaign via the sale of their 'Button Your Fly' T-shirts.
Commercial directing is a very rewarding profession. I didn't set out to accomplish this," Lee said.
"It was not deliberate. It's satisfying to work with organizations that value you for who you are; I didn't have to go out of my way to contact individuals; they came to me. The commercial work I do continues. It's a privilege to produce something innovative and enjoyable when everyone's on the same page.