The historical parody, The Great has been cancelled after three seasons on Hulu.
The series starred Elle Fanning and Nicholas Hoult. Created and directed by Tony McNamara, reimagines a young Catherine the Great and her reign as Empress of All Russia. In a nod to its bold approach, the show aptly named The Great: An Occasionally True Story fearlessly bends historical accuracy to fit its narrative, embracing the creative freedom to create an engaging story.
For those who haven't watched the show, season 3 finale manages to be both humorous, and a bit melancholic – capturing the show's unique essence. While it could serve as an okay ending, hints suggest the creators wanted to continue the journey for another season or more.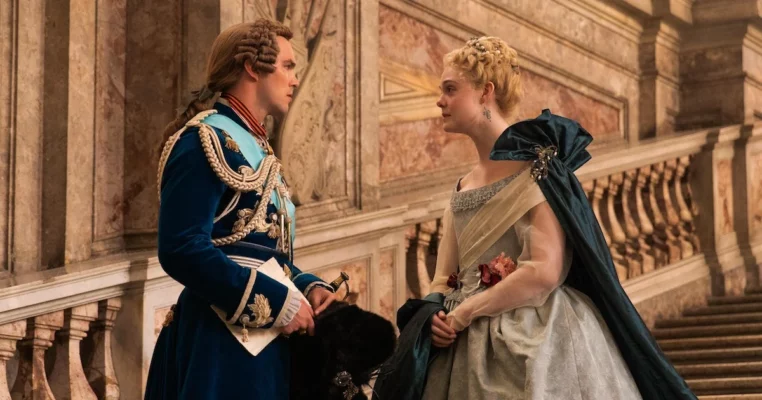 While speaking to Decider, executive producer Marian Macgowan revealed, "We initially pitched six seasons. So we believe there's sufficient material to take us through until [Catherine] is an old woman."
It's unknown what prompted the streamer to terminate the comedy, which received positive reviews from critics and fans alike. The show received seven Primetime Emmy nominations during its three-season run, including acting honours for Fanning and Hoult. It eventually won the 2022 prize for Outstanding Period Costumes.