Doctor Who star Freema Agyeman to appear in Tony-winning God of Carnage.
The actress played Doctor Who's sidekick Martha Jones and co-starred with Lily Allen in the recent TV comedy Dreamland. She will take on the role of Veronique Vallon in a new production of Yasmina Reza's play.
Agyeman expressed to BBC News that she was "beyond thrilled" to be performing again.
In God of Carnage, parents of two children who are 11 years old encounter each other after one of the children knocks out the two front teeth of the other child during a fight on the playground.
The parents of the two boys get together for a reportedly mature discussion about their children's fight. However, things quickly spiral out of control as the grownups engage in their own fits of rage, name-calling, and sobbing.
Agyeman said, "I'm thrilled to be a part of the Tony-winning dark humor genre after Dreamland. God of Carnage made me gasp and guffaw in equal measure. "I'm looking forward to working with director Nicholai La Barrie. His energy is contagious, and to perform in this play with the fantastic cast!"
Christopher Hampton, whose adaptation of Reza's play The Father received an Academy Award in 2021, translated the play into English.
Awards Won By God of Carnage
2008 God of Carnage opened on the West End, and in 2009 and it made its way to Broadway. The play ultimately won the Tony Award, the Olivier Award, and many more Tonys. Including best Play and best actress for Marcia Gay Harden, for its comedic success.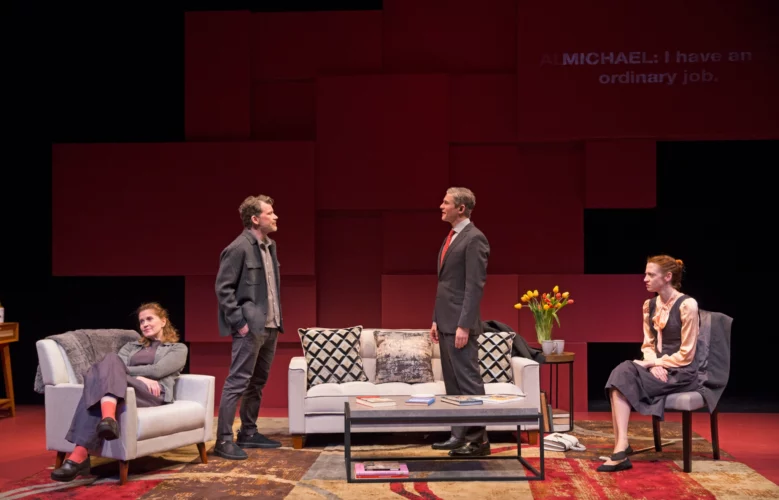 Agyeman's acting resume included roles in shows like Torchwood and Silent Witness as well as movies like Matrix: Resurrections and The Carrie Diaries. She will perform in the God of Carnage performance in Hammersmith with Ariyon Bakare, Dinita Gohil, and Martin Hutson from September 1st through the 30th.
During its 2009 run on London's West End, the play "put in just enough laughs, balanced with middle-class menace and marital rage. The play earns its reputation as a savage comedy that tears away the veneer of respectability in modern bourgeois lives. It exposed the bigotry, anger, and predations that lie beneath," wrote Arifa Akbar of the Guardian.
Reza's first critically acclaimed work was the 1994 play Art, which was also nominated for many Tony and Olivier Awards.