Louis Tomlinson, a name synonymous with British pop culture, has taken the world by storm with his remarkable talent, both as a member of One Direction and as a solo artist. As a native of the United Kingdom, Louis Tomlinson's connection with UK runs deep, and his documentary All of Those Voices has created waves of excitement among UK viewers. In this article, we will delve into the captivating journey of Louis Tomlinson, exploring his remarkable career, personal struggles, and the impact of his music on fans in United Kingdom.
Watch Louis Tomlinson All of Those Voices Online in UK
For UK viewers eager to experience All of Those Voices, the documentary is set to be available on Paramount Plus starting on Thursday, October 5.
Paramount Plus Plans in UK in October 2023
A Special Offer for Sky Customers
UK fans who are also Sky customers have a unique advantage. If you have a Sky Cinema subscription and are using a Sky Q or Sky Glass device, Paramount Plus membership is available as a complimentary add-on service. This exclusive offer caters to those who enjoy a wide range of entertainment through their Sky subscriptions.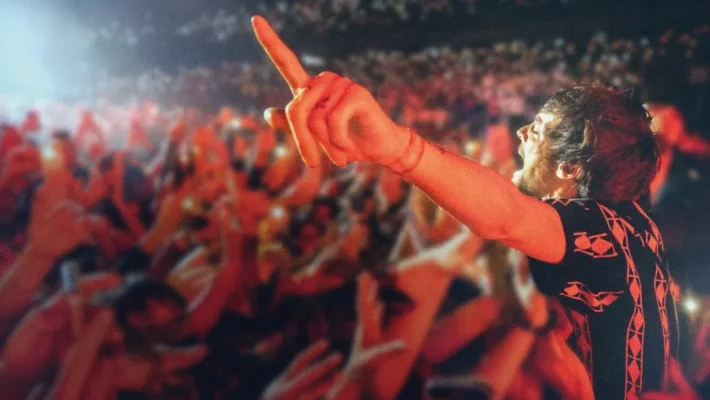 Louis Tomlinson All of Those Voices: An Intimate Glimpse
| | |
| --- | --- |
| IMDb Ratings | 8.9/10 |
| Genre | Documentary, Music, Biography |
| Runtime | 1 hour 48 minutes |
| Director | Charlie Lightening |
Directed by Charlie Lightening, All of Those Voices is more than just a documentary; it's a journey into the heart and soul of Louis Tomlinson. This documentary, released in select theatres earlier this year, provides an intimate look at his life, both as a member of One Direction and as a solo artist. For UK viewers, it's a chance to connect with one of their own as he shares his personal struggles, achievements, and the road to self-discovery.
The documentary delves deep into Louis's solo music career, showcasing his transformation from a boy band member to a successful solo artist. His albums, Walls and Faith in the Future, demonstrate his versatility and artistry. For British fans, this is an opportunity to witness the growth and evolution of an artist who once graced the UK's biggest stages with his fellow band members.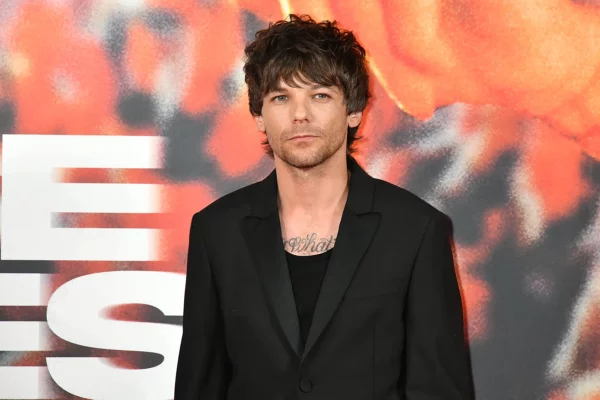 Louis Tomlinson: A British Icon
Louis Tomlinson rose to prominence as one-fifth of One Direction, the globally acclaimed English-Irish boy band that took the music industry by storm. As a proud native of Doncaster, South Yorkshire, Louis Tomlinson represents the spirit of the United Kingdom. He and his fellow band members, Harry Styles, Niall Horan, Liam Payne, and Zayn Malik, achieved unparalleled success, winning the hearts of millions not only in UK but around the world.
The documentary All of Those Voices offers a unique insight into the life of this British icon, revealing the highs and lows of his stardom. Louis's journey from the stages of the X Factor to conquering arenas worldwide mirrors the dreams of many aspiring artists in UK. His story is one of resilience, determination, and the pursuit of a passion that knows no bounds.
Let's take a look at Louis Tomlinson: All of Those Voices Trailer
A Glimpse into Louis Tomlinson's Personal Life
Beyond the glitz and glamour of the music industry, All of Those Voices unearths Louis Tomlinson's personal life, shedding light on his struggles and losses. UK viewers will resonate with his challenges, including the loss of his mother, Johannah Deakin, to cancer in 2016 and his younger sister, Félicité, to an accidental overdose in 2019. These tragic events have shaped his perspective and artistry, making him more relatable to the people of the UK who have faced their own trials and tribulations.
Louis Tomlinson has always been candid about the pressures of fame, and this documentary offers an unfiltered glimpse into the highs and lows that come with being in the spotlight. His openness about these issues is not only inspiring but also reassuring for those who look up to him in UK.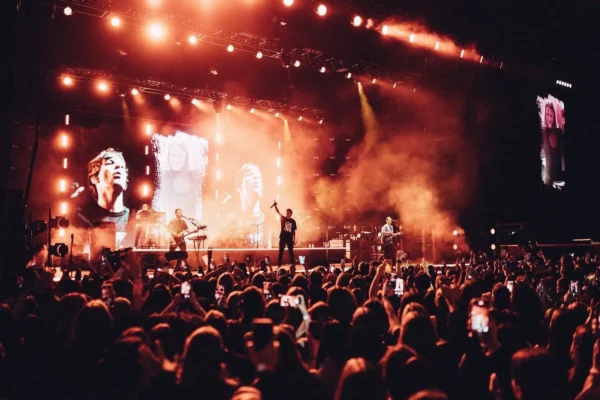 All of Those Voices Fan Reviews: A Journey with Louis Tomlinson
Absolutely loved this film. It offered lovely insights into Louis development as an artist and his personal story. Watching the film really was an emotional rollercoaster as Louis has been through some tough times. Exerts from his family really brought this part of his story to life.

fionaloughran
The documentary shows Louis' journey in becoming the person we know as today, the sweetheart of Doncaster. He is very in depth and honest with what he showcases. He goes into detail explaining his struggles as an artist but as a grieving son and brother as well. Louis is a very sensitive and emotional guy, and I admire that.

Markjom33
FAQs
When was All of Those Voices released?
The documentary was released in select theaters earlier this year and is available for streaming on Paramount+ starting on October 4 in the United States and Canada and on October 5 in various other countries.
What is Louis Tomlinson: All of Those Voices?
Louis Tomlinson: All of Those Voices is a feature-length documentary that provides an intimate look into the life and career of Louis Tomlinson, a former member of One Direction who embarked on a solo music career.
Who directed All of Those Voices?
The documentary was directed by Charlie Lightening, known for his work on Liam Gallagher's As It Was.
Final Words!
Louis Tomlinson, a British icon, has captured the hearts of millions, not only across the globe but especially in United Kingdom. All of Those Voices is a documentary that offers a poignant look at his journey, both as a member of One Direction and as a solo artist. For UK viewers, this documentary is a celebration of one of their own, an artist who has made the nation proud with his achievements and resilience. So whether you are a One Direction fan or not watching Louis Tomlinson All of Those Voices in UK is definitely a must-watch.