In the ever-changing world of entertainment, Joey King shines out as a beacon within this galaxy, igniting screens with unrivaled brilliance. Joey King has established an astonishing career spanning from a brilliant child actor to a Hollywood powerhouse. She has proved that age has no bearing on brilliance. Joey easily ascends to unmatched heights in the arena of acting with a mesmerizing appeal, and steadfast devotion.
There is an incredible range that pours life into each character she portrays. Here is an excursion through her life and achievements. Get ready to dive into the enigma of Joey King. She is a real pioneer who reigns supreme on the big screen with stunning perfection.
Joey King Movies and TV Shows
Here are some of Joey King's movies and TV shows that we recommend.
1. CSI: Crime Scene Investigation
CSI: Crime Scene Investigation is the first police procedural. It became successful and it inspired a franchise of similar series. The original program had fifteen seasons and was famous for its ingenious stories and remarkable investigative tactics. A young Joey King appears in two episodes of the program between 2007 and 2008. The roles were modest, and King was already comfortable in front of the camera at the age of eight. Her elegance, even at such a young age, demonstrated that acting was actually her forte.
Streaming: You can stream some seasons of the series on the Paramount+ Amazon Channel, Paramount Plus, and the Paramount Plus Apple TV Channel.
2. Bullet Train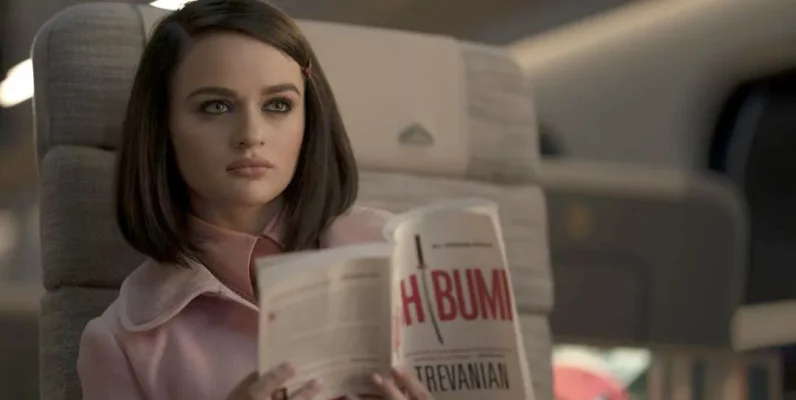 The assignment given to the American operative, codenamed "Ladybug" (played by Brad Pitt), involves the retrieval of a briefcase containing a substantial amount of cash from a bullet train en route to Kyoto. Ladybug encounters unexpected obstacles in the form of Yakuza members (Andrew Koji and Hiroyuki Sanada), a skilled young assassin (Joey King), British assassins (Brian Tyree Henry and Aaron Taylor-Johnson), and a Mexican assassin (Benito A. Martínez Ocasio) who are all vying for possession of the same briefcase.
3. Ghost Whisperer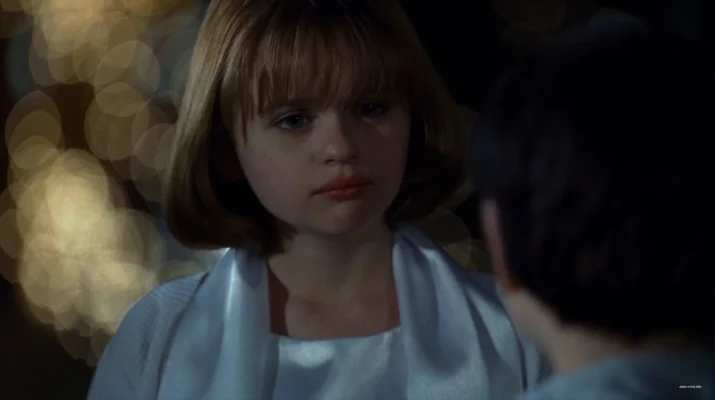 Joey King demonstrated her skill as a young actor as she played Cassidy in the eerie drama Ghost Whisperer. She appeared in two episodes. Being just 11 years old at the time, King demonstrated incredible maturity in portraying Cassidy. She was truly a ghost living in a haunted mansion. This acting role enhanced King's developing image as a teen scream queen. It showcased her exceptional maturity as an actress at such a young age.
4. The Act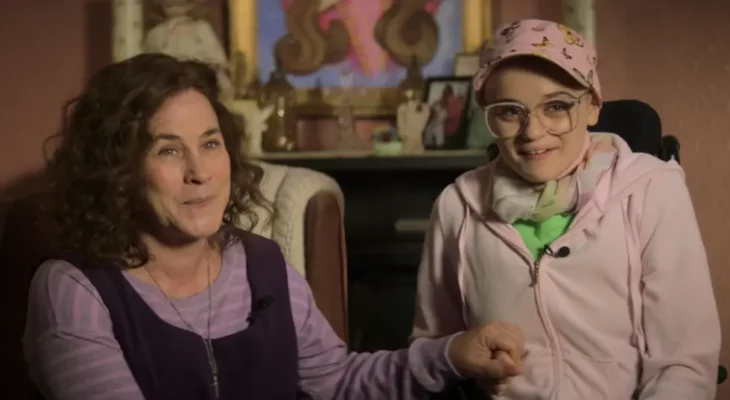 Joey King plays Gipsy Blanchard, the daughter of Dee Dee Blanchard (Patricia Arquette), in this limited series real crime thriller. Dee Dee was accused of torturing Gipsy and creating infirmities to make her look ill. The series exposes Dee Dee and Gypsy's poisonous relationship. They fooled Gipsy and her friends and family that she had cancer. She discovered she didn't. Their connection led to a terrible conclusion.
Stream: Starz Play Amazon Channel, Lionsgate Plus
5. Creepshow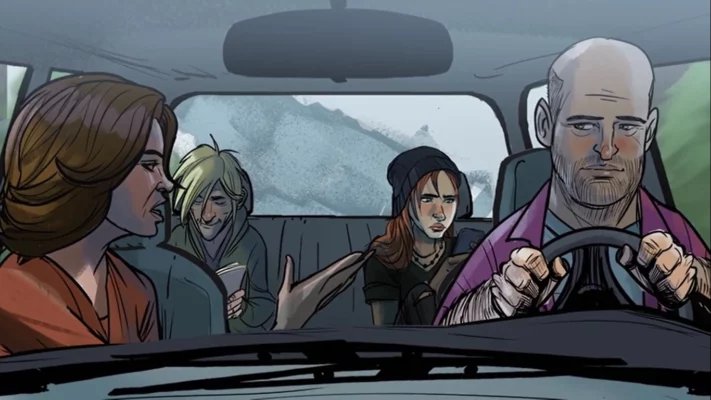 Shudder released the animated anthology horror series Creepshow in 2019. It was based on the beloved comics of the same name. The show delighted fans of the comic and horror genre with its animated episodes that brought these iconic storylines to life. In A Creepshow Animated Special, talented actress Joey King took on a voice role, portraying the character Blake. Her performance can be seen in a segment called Twitterings from the Circus of the Dead. King's involvement in this special adds to her impressive repertoire of voice acting and horror appearances.
Stream: Shudder, Shudder Amazon Channel
6. Going in Style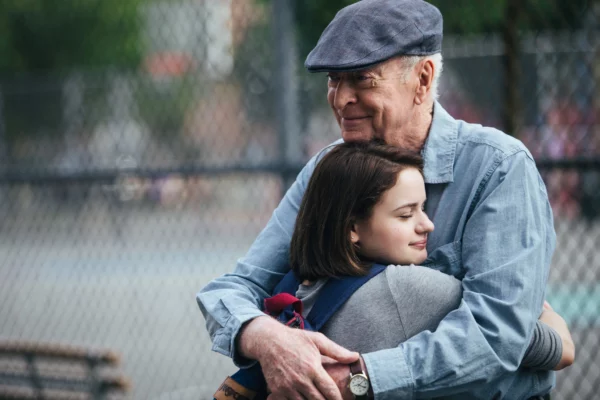 Going in Style is a film that blends heist, drama, and comedic elements. Willie, Joe, and Albert are three close buddies in the novel. The firm to which they have committed their lives is bought, and their pensions are taken away. Willie learns that he needs a kidney transplant. He has renal failure. Joe and his family find that they will be homeless in a month. The film dives into the difficulties that these folks experience as they negotiate their challenging circumstances.
Purchase or Rent: Amazon Video, Apple TV, Google Play Movies, YouTube
7. The Suite Life of Zack & Cody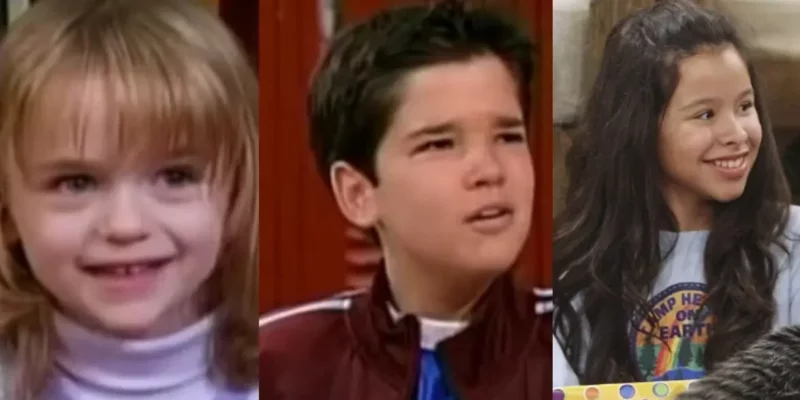 By the age of seven, Joey King had already established herself as a talented child actress. She had notable appearances in The Suite Life of Zack & Cody, a beloved Disney kids' show. This popular sitcom, centered around twin brothers living at the Tipton Hotel in Boston, captivated audiences within its target demographic. Renowned for its excellence in its genre, the show garnered numerous award nominations and wins, including three Emmy Award nominations. Joey King portrayed the adorable character Emily Mason in two episodes.
8. White House Down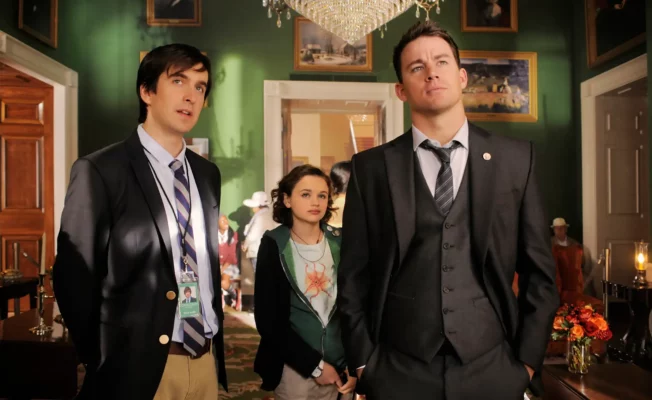 To leave an indelible mark on his child, Emily (played by Joey King), war veteran John Cale (played by Channing Tatum) chooses to apply for a position with the Secret Service. As an aspect of this strategy, he obtains passes for a tour of the White House, where his interview will take place. Informed by the interviewer that he lacks the essential qualifications for the post, Cale stays undeterred and continues on his journey with Emily. A caretaker dressed as a terrorist detonates a bomb in the Capitol building, and an organized military force seizes control of the White House. Cale must gather his strength and skill to save his daughter in perilous circumstances.
9. The Simpsons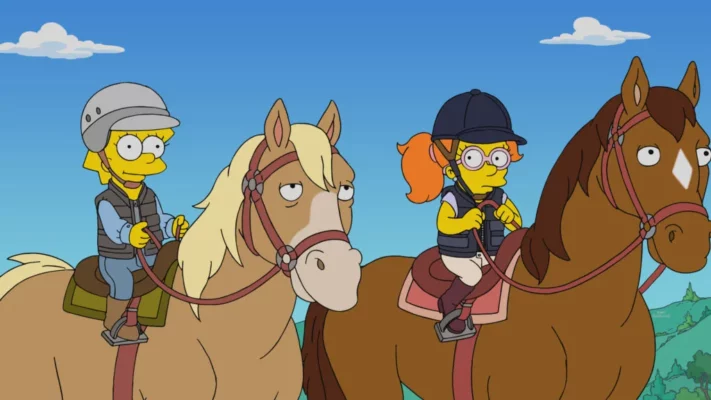 Joey King's flexibility as an actress has been noted over her career, as she moves seamlessly between voice parts and live-action appearances. King added noteworthy credit to her collection of voice-acting performances in 2020. She had established herself as a promising young star. She contributed her voice to a character on an episode of the renowned cartoon series, The Simpsons. In "The Hateful Eight-Year-Old," King expertly portrayed the role of Addy, a little girl who befriends Lisa Simpson after being invited to her birthday party.
10. Radium Girls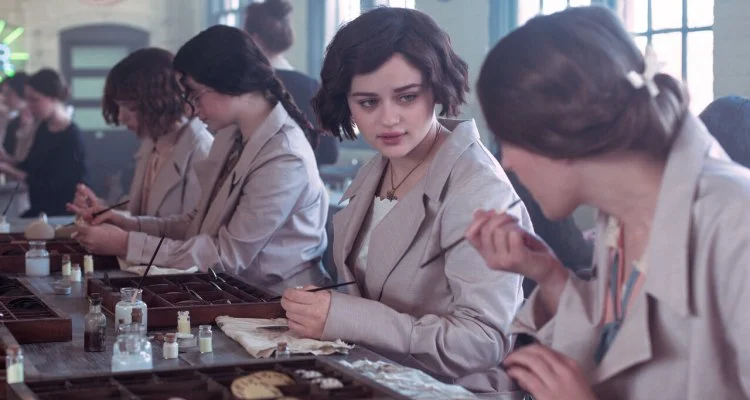 Bessie (Joey King) and Josephine "Jo" Cavallo (Abby Quinn), two sisters who work at American Radium, find themselves in difficult circumstances. Jo becomes ill, and Bessie discovers the horrifying truth about their place of employment. They were exposed to radium, resulting in radiation poisoning and the identification of syphilis. The film Radium Girls, based on a true event, depicts the Cavallo sisters' valiant legal struggle against American Radium. Their fight is focused on making the firm accountable for failing to create a secure place to work for its employees.
Available for rent or purchase on Amazon Video
11. The Kissing Booth
The plot begins at a school Spring Carnival, where Elle, a high school girl who has never been kissed, establishes a kissing booth. She had no idea she would end up kissing Noah Flynn, the school's bad boy, and her long-time obsession. Noah is her closest friend Lee's brother, and their friendship agreement states that he is off-limits. Elle follows her heart and pursues an affair with Noah. Joey King's performance as Elle in the Kissing Booth film series rocketed her to celebrity and garnered her widespread acclaim. She has even landed a deal with Netflix, confirming her standing as an experienced actor.
12. The Conjuring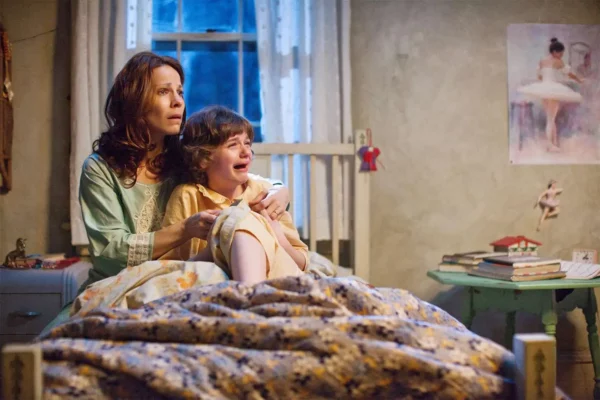 Roger (Ron Livingston) and Carolyn Perron (Lili Taylor), with their five children, including Joey King as Christine Perron, relocate to a remote farmhouse in Rhode Island. Their idyllic new house gradually turns into a horrific nightmare. To deal with the supernatural events bothering them, the Perrons engage the help of famous investigators Lorraine (Vera Farmiga) and Ed Warren (Patrick Wilson). The Conjuring's release was a huge success, spawning a well-known film franchise. Other films in this world include Annabelle and The Nun.
Conclusion
Joey King's remarkable skill, unrelenting passion, and indomitable spirit have cemented her place as a strong figure in the entertainment industry. She has continually demonstrated incredible flexibility and depth as an actor, engaging audiences worldwide, from her early breakthrough performances to her stratospheric climb to celebrity.
Joey easily brings her characters to life in every role she takes on, building strong relationships with viewers that transcend the screen. There are no boundaries to the heights she can reach in her profession as she continues to explore new frontiers and accept varied challenges.
What is Joey King's Age?
She is 23 years old.
Who is Joey's Husband?
She is in a relationship with Steven Piet.
What was between Joey and Jacob Elordi?
Jacob Elordi and Joey King split in 2019, just before a second sequel of The Kissing Booth