Greece has a long and vibrant cultural history, and the film industry is no exception. There is no shortage of incredible TV shows and films coming out of Greece, from classic works of Greek cinema to modern-day masterpieces. Fortunately, many of these Greek films are now available on Netflix UK, making it easier than ever to enjoy the best of Greek cinema from the comfort of your own home.
Discover the finest Greek movies on Netflix UK with our exclusive best picks that offer a captivating glimpse into Greece's distinctive culture and history. From gripping thrillers to heartwarming dramas, each Greek movie is guaranteed to fascinate and inspire you. Whether you're a fan of Greek cinema or eager to explore it for the first time, and you can find all easily on Netflix Free Trial.
Why These Titles Were Selected As the Top Greek Movies On Netlfix:
We carefully selected these titles to ensure you'll enjoy watching them. We chose them based on IMDb, and have sorted them into easy headings. They are well-liked by both audiences and experts. We believe you'll find them enjoyable and worth your time.
1. Xenos (2014)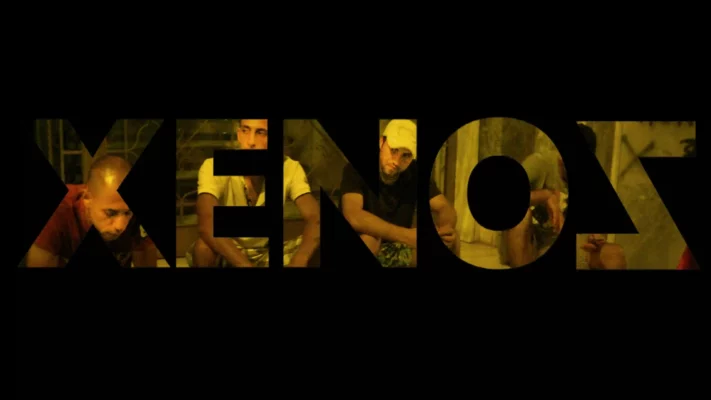 | | |
| --- | --- |
| Release Date | March 15, 2014 |
| Genre | Documentary, Crime, Drama |
| IMDb Rating | 7.5/10 |
The film Xenos follows the journey of Abu Eyad, a Palestinian man captured and imprisoned by Israeli forces during the First Intifada. Mahdi Fleifel directs the film, which expertly combines documentary and fiction elements to create a deeply emotional and thought-provoking narrative.
We see Abu Eyad struggle throughout the film to come to terms with his experiences and the trauma of his captivity. He is haunted by his past and the people he has lost, and he struggles to reconcile his Palestinian identity with the realities of his situation. Despite these obstacles, he remains determined to reconnect with his homeland and return to his family.
The Middle East conflict's complexity and subtleties are brilliantly and authentically shown by Fleifel's direction. The acting performances are superb, especially from the lead actor. The cinematography is breathtaking, showcasing both the beauty and the cruelty of the landscape. All in all this movie will touch you deeply and will make you question global politics and its effects on the lives of people.
2. A Drowning Man (2017)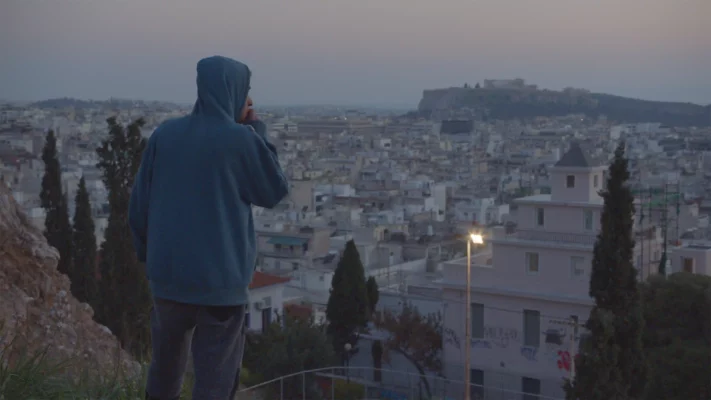 | | |
| --- | --- |
| Release Date | October 13, 2021 |
| Main Cast | Atef Alshafei, Jalal Qaniry, Thymios Koukios |
| Genre | Drama |
| IMDb Rating | 6.5/10 |
A Drowning Man is a powerful and moving short film about identity, displacement, and survival. The film, directed by Mahdi Fleifel, tells the story of Alban, a young Somali man who has recently arrived in Athens, Greece, in search of a better life. Despite his efforts to find work and establish a new home for himself, he is caught in a cycle of poverty and desperation.
One of A Drowning Man's strengths is its ability to capture the complexities and nuance of Alban's experience. The film does not sugarcoat his challenges and obstacles, but it does highlight his resilience and determination in the face of adversity.
Through his interactions with other characters, we can observe how his experiences have impacted his identity and gain an understanding of the vibrant and varied culture of the Somali diaspora. A Drowning Man is a profoundly emotional and thought-provoking piece of cinema that makes a strong statement about the human cost of displacement.
3. The Waiter (2018)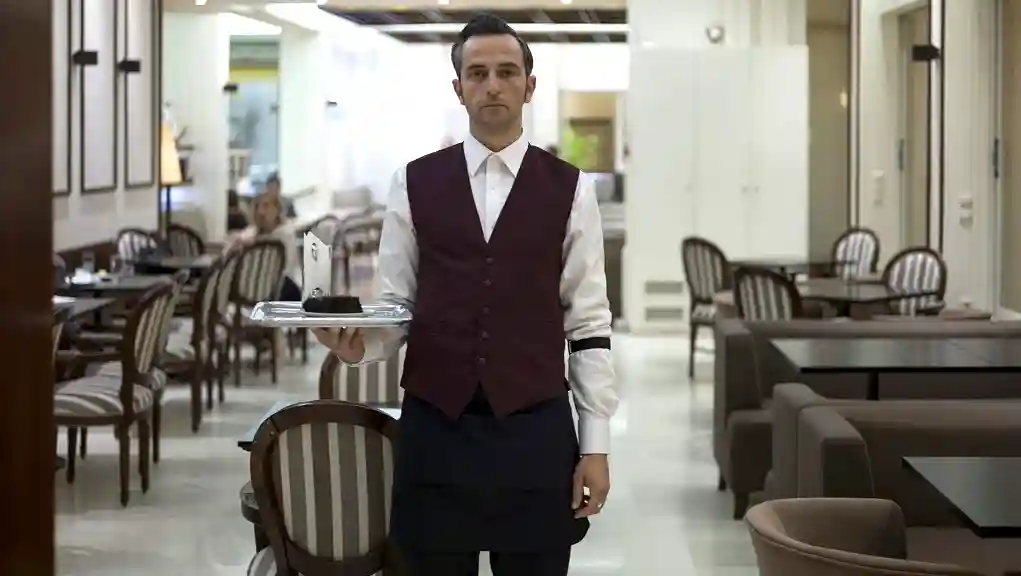 | | |
| --- | --- |
| Release Date | April 4, 2019 |
| Main Cast | Aris Servetalis, Giannis Stankoglou, Alexandros Mavropoulos |
| Genre | Mystery/Drama |
| IMDb Rating | 6.0/10 |
One of the best Greek movies to grace Netflix's extensive collection. This enthralling film, written and directed by Steve Krikris, follows Renos, a reserved and meticulous waiter. His life takes an unexpected turn after stumbling upon a lifeless body. As he becomes entangled in a twisted love triangle and the baffling disappearance of his neighbor. Renos' once orderly existence begins to unravel, leading him on a journey of intrigue and suspense.
The Waiter is a mesmerizing tale that showcases the brilliance of Greek films. The best of Greece movies are selected for you. This movie graces the list of top Greek movies on Netflix. With its stellar cast and masterful storytelling, this film captures the essence of Greece cinema and storytelling prowess. Don't miss the chance this Greek film on Netflix.
4. All the Pretty Little Horses (2020)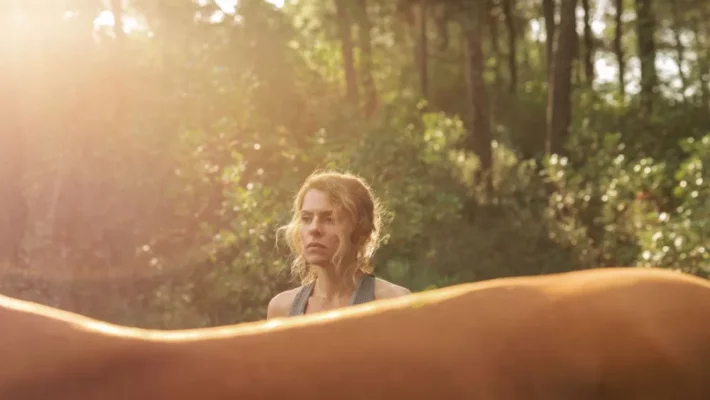 | | |
| --- | --- |
| Release Date | April 30, 2021 |
| Main Cast | Yota Argyropoulou, Alexandros karamouzis, Dimitris Lalos |
| Genre | Drama |
| IMDb Rating | 5.5/10 |
| Platform | Pluto TV |
All the Pretty Little Horses is a haunting and evocative film that explores the themes of loss, trauma, and redemption. The film, directed by Michelle Morgan, tells the story of Sarah, a young woman who is struggling to cope with the tragic loss of her daughter. She finds solace in her work as a horse trainer, but her past trauma haunts her, making it difficult for her to form meaningful relationships or find peace.
The capacity of All the Beautiful Little Horses to convey the richness and subtlety of Sarah's experience is one of its strong points. The Greek movie doesn't sugarcoat the hurt and sadness she experiences, but it also emphasises her fortitude and will to live. Her interactions with other characters allow us to see how her experience has changed who she is and provide us with a window into the fascinating and intricate world of horse training.
5. Beckett (2021)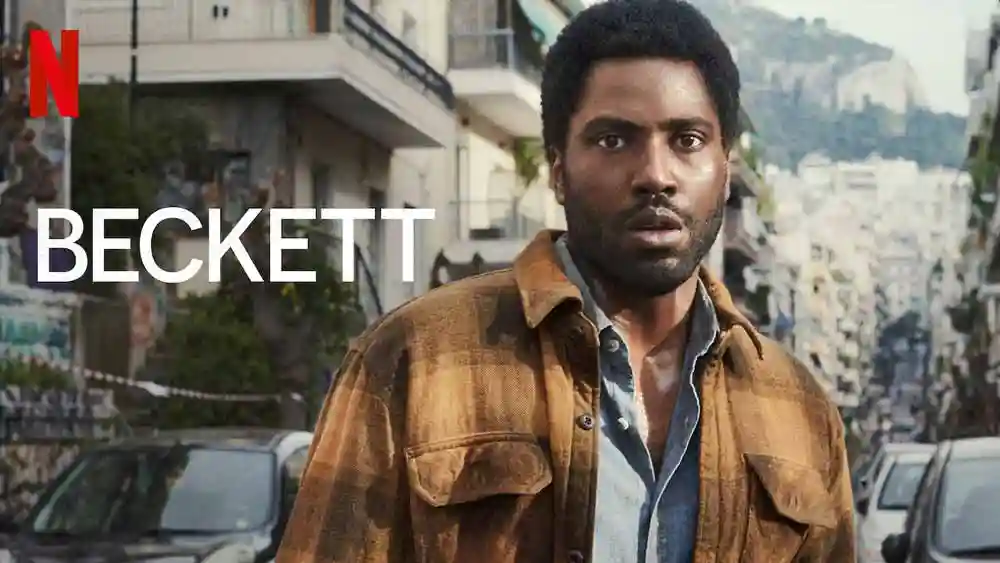 | | |
| --- | --- |
| Release Date | August 13, 2021 |
| Main Cast | John David Washington, Boyd Holbrook, Vicky Krieps |
| Genre | Action, Crime, Drama |
| IMDb Rating | 5.7/10 |
Beckett is a suspenseful thriller about an American tourist named Beckett who becomes involved in a conspiracy while on vacation in Greece. The film is a high-stakes cat-and-mouse game directed by Ferdinando Cito Filomarino that explores themes of identity, survival, and political corruption. It is an amazing addition to Greek movies on Netflix.
Beckett's ability to keep the audience on the edge of their seats is one of his strengths. We are thrown right into the middle of the action from the start, and the tension and suspense build throughout the film. The story is intricately woven, with numerous twists and turns that keep us guessing until the end.
John David Washington's portrayal of Beckett is superb, capturing both his vulnerability and his determination. We root for him throughout the film because he is a sympathetic and relatable protagonist.
6. The Lost Daughter (2021)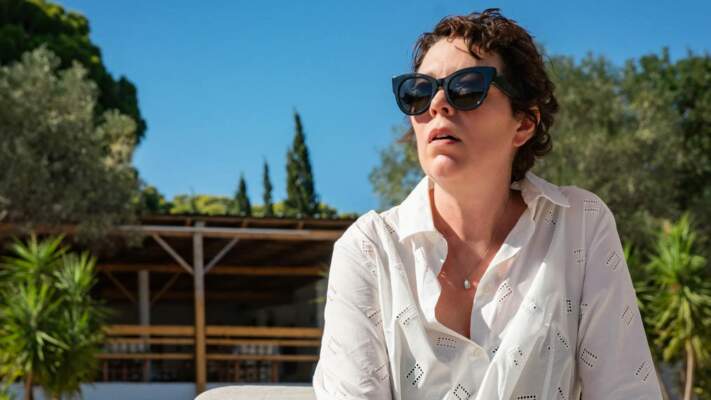 | | |
| --- | --- |
| Release Date | December 31, 2021 |
| Main Cast | Olivia Colman, Jessie Buckley, Dakota Johnson |
| Genre | Drama |
| IMDb Rating | 6.7/10 |
The Lost Daughter is a haunting and introspective drama about motherhood, identity, and regret. The film, directed by Maggie Gyllenhaal, is based on Elena Ferrante's novel of the same name. It stars Olivia Colman in the lead role.
The Greek film follows Leda, a middle-aged woman who travels to a seaside town in Greece to escape the stresses of her life and reconnect with herself. As she spends time alone, memories from her past, particularly those related to her experience as a mother, begin to surface. Through a series of flashbacks, we see how her relationships with her children have shaped her identity and sense of self.
The film is a character-driven introspective work that delves into the inner workings of the human psyche. Gyllenhaal's direction is superb, evoking a sense of intimacy and emotional depth that draws the audience in and keeps them engaged throughout the film.
Colman's performance is superb, perfectly capturing Leda's vulnerability and complexity. We feel her pain and struggle as she confronts the decisions she has made in her life because she is a sympathetic and relatable protagonist.
Wrap Up!
Greek film is a treasure mine of one-of-a-kind tales, characters, and views. They provide insight into the country's rich cultural legacy. You may readily access a vast choice of excellent Greek films on Netflix, from ancient classics to modern-day masterpieces. There's something for everyone in the world of Greek cinema, whether you like dramatic thrillers or touching dramas.
With our exclusive collection of the best Greek movies on Netflix. Each Greek film offers a distinct and compelling perspective, providing a window into the country's rich history and culture. From heartwarming dramas to thought-provoking narratives, this curated selection promises to transport you to the mesmerizing landscapes of Greece. Explore these top-notch Greek movies on Netflix.
To summarise, the world of Greek cinema is vast and diversified, producing many amazing films throughout the years. Greek film, from ancient works to recent blockbusters, offers a unique viewpoint on the human experience. It has captured viewers all over the world with its storytelling and visual flair.