In the ever-expanding landscape of streaming platforms, finding the next binge-worthy series can be a daunting task. With a multitude of options available, it's essential to narrow down your choices and uncover the hidden gems that are worth your time. If you're a fan of premium content and seeking an exceptional streaming experience, look no further than Crave TV shows.
Crave TV is a popular streaming platform that offers a diverse range of captivating shows across various genres. From gripping dramas and mind-bending science fiction to compelling comedies and thought-provoking narratives, Crave TV has something for everyone. In this comprehensive guide, we will delve into the best Crave TV shows that have garnered critical acclaim and captured the hearts of audiences worldwide.
Why These Titles Were Selected as Best Shows on Crave TV:
We carefully selected these titles to ensure you'll enjoy watching them. We chose them based on IMDb, and have sorted them as year Ascending. They are well-liked by both audiences and experts. We believe you'll find them enjoyable and worth your time.
Top 14 Films on Crave TV Sorted by Release Year:
1. Friends (1994-2004)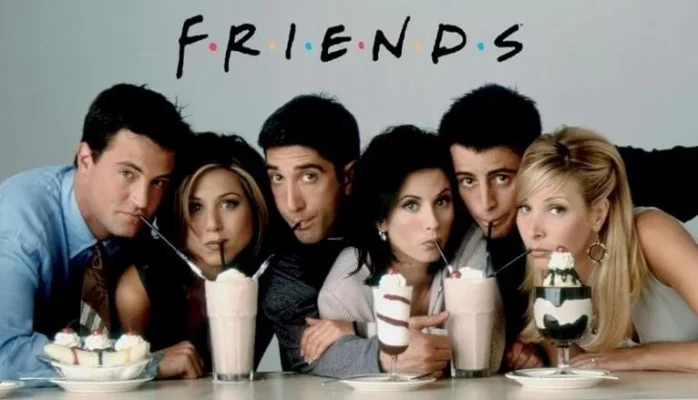 IMDB Rating: 8.9/10
"Friends" is a timeless classic that has captured the hearts of viewers for decades. This iconic series follows the lives of six friends—Rachel, Ross, Monica, Chandler, Joey, and Phoebe—as they navigate the ups and downs of life in Manhattan. With its clever humor, memorable catchphrases, and unforgettable moments, "Friends" has left an indelible mark on pop culture. Each 22-minute episode is a treasure trove of laughter and heartwarming camaraderie, making it a perfect choice for a cozy night in.
You can watch "Friends" streaming on Max Amazon Channel, Max, fuboTV, TBS.
2. The Big Bang Theory (2007-2019)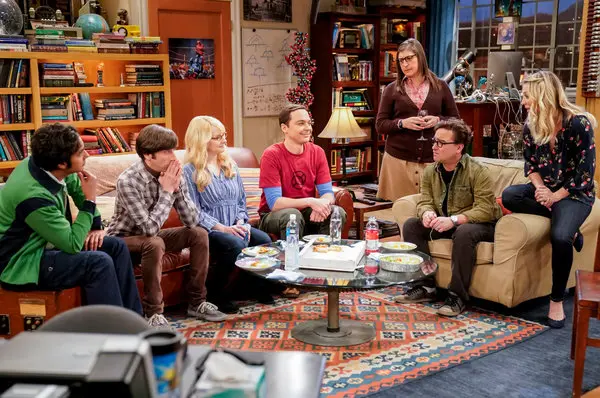 IMDB Rating: 8.2/10
"The Big Bang Theory" introduces viewers to a group of socially awkward scientists, including the brilliant but socially challenged Sheldon Cooper and his roommate, Leonard Hofstadter. This sitcom combines witty humor with endearing characters, offering a delightful 22-minute escape into the world of physics, comic books, and friendship. With its nerdy charm and lovable ensemble cast, it's no wonder this show became a fan favorite. The last season of The big Bang Theory – Season 12 was released on HBO Max on May 16, 2020.
You can watch this show on TBS and Prime Video.
3. Nurse Jackie (2009-2015)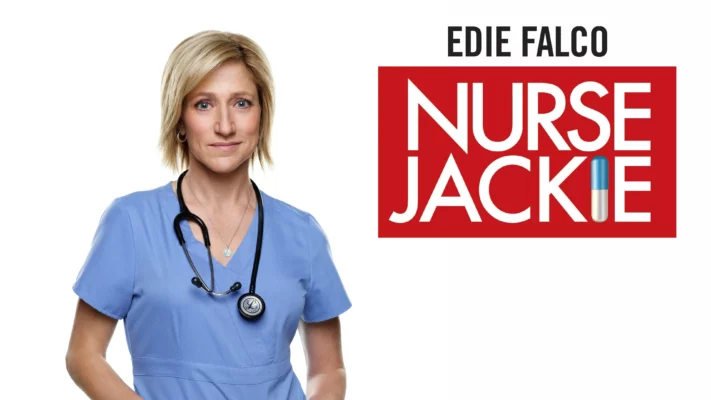 IMDB Rating: 7.8/10
"Nurse Jackie" provides a unique perspective on the healthcare profession. The series follows Jackie Peyton, a skilled nurse who excels in her job but grapples with personal demons, including addiction. Set in a busy New York City hospital, the show offers a blend of drama and dark comedy, giving viewers a realistic glimpse into the challenges and complexities of healthcare. With episodes lasting 27 minutes, "Nurse Jackie" keeps you engaged with its sharp writing and compelling character development.
4. Big Little Lies (2017-2019)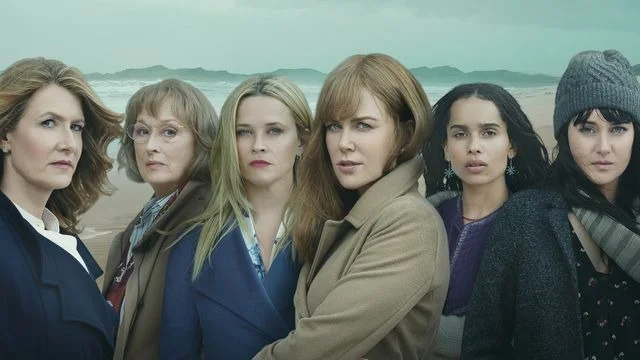 IMDB Rating: 8.5/10
"Big Little Lies" is a gripping drama that delves into the lives of a group of upper-class mothers living in a picturesque California beach town. Beneath the facade of wealth and perfection lies a web of secrets, scandals, and even murder. With powerhouse performances from Reese Witherspoon, Nicole Kidman, and an ensemble cast, this one-hour episodic series delivers intense suspense and thought-provoking storytelling.
You are able to watch "Big Little Lies" streaming on Max Amazon Channel, Max.
5. Euphoria (2019- On going)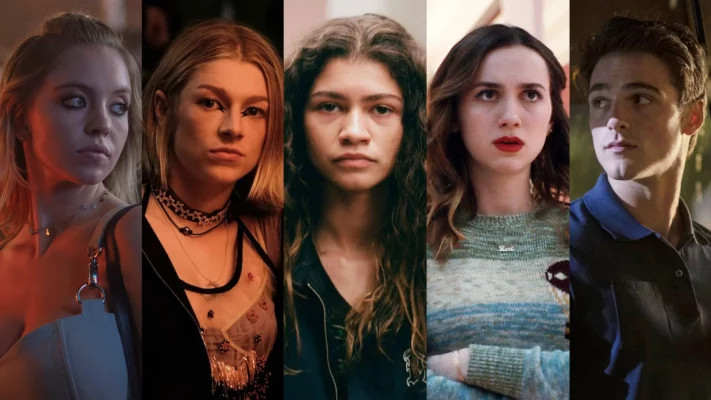 IMDB Rating: 8.4/10
"Euphoria" offers an unfiltered look into the lives of high school students as they grapple with the complexities of modern life, including issues like drug abuse, relationships, and identity. Led by the talented Zendaya, the series takes a deep dive into the challenges faced by today's youth, pushing boundaries with its raw and emotional storytelling. Each 55-minute episode is a rollercoaster ride of emotions, making "Euphoria" a must-watch for those seeking a thought-provoking viewing experience.
You are able to watch "Euphoria" streaming on Max Amazon Channel, HBO Max.
Also read:
6. Sharp Objects (2018)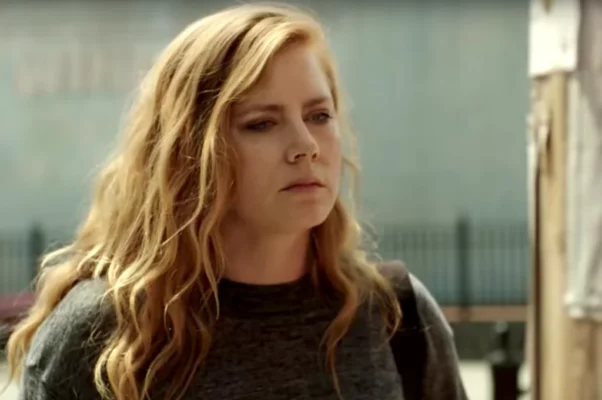 IMDB Rating: 8.1/10
"Sharp Objects" is a psychological thriller that takes viewers on a dark and gripping journey. Journalist Camille Preaker returns to her hometown to cover a murder case, but she soon finds herself confronting her own traumatic past. With a total runtime of over 7 hours, this series unfolds a chilling narrative filled with mystery, complex characters, and haunting revelations.
You can watch "Sharp Objects" streaming on Max Amazon Channel, Max, Spectrum.
7. I May Destroy You (2020)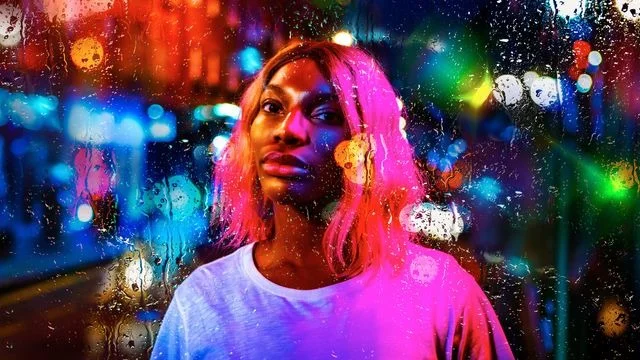 IMDB Rating: 8.1/10
"I May Destroy You" is a groundbreaking series created and starred by Michaela Coel. It tackles the sensitive and crucial topic of sexual consent in the context of modern dating and relationships. Each 30-minute episode offers a deep exploration of personal boundaries, consent, and trauma, making it a thought-provoking and emotionally charged viewing experience.
8. The Handmaid's Tale (2017-Ongoing)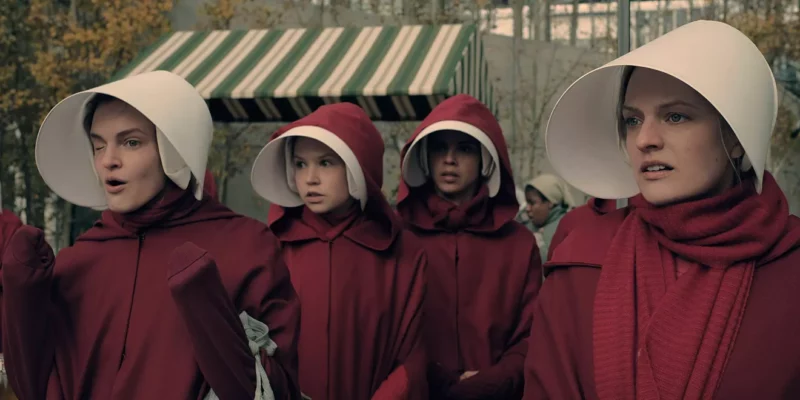 IMDB Rating: 8.4/10
Based on Margaret Atwood's dystopian novel, "The Handmaid's Tale" paints a harrowing picture of a society where women are relegated to second-class citizens. The story follows June, a handmaid navigating a cruel world where her reproductive rights are stripped away. This one-hour episodic series offers powerful storytelling, a deep exploration of resilience, and a chilling glimpse into a dystopian future.
You can also watch "The Handmaid's Tale" streaming on Hulu.
9. The Girlfriend Experience (2016-2021)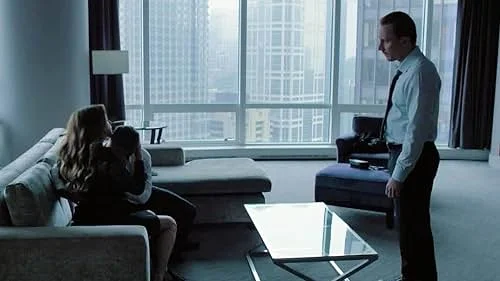 IMDB Rating: 7.0/10
"The Girlfriend Experience" peels back the layers of modern relationships. The series delves into the life of Christine, a young lawyer leading a double life as a high-end escort. With episodes lasting 27 minutes, it provides a nuanced portrayal of personal and professional boundaries, offering a compelling look at the complexities of human connections.
you can watch "The Girlfriend Experience" streaming on Amazon Prime Video
10. I Know This Much is True (2020)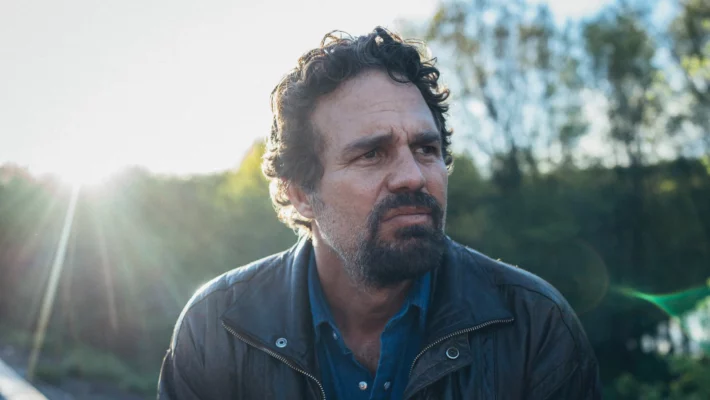 IMDB Rating: 8.1/10
"I Know This Much is True" is an emotionally charged series that explores the bond between twin brothers, Dominic and Thomas Birdsey. Starring Mark Ruffalo in a dual role, the story delves into family dynamics, personal struggles, and the weight of past regrets and betrayals. With a total runtime of over 6 hours, this series offers a profound and heart-wrenching narrative.
Watch "I Know This Much Is True" streaming on Max Amazon Channel, HBO Max Free trail.
11. YellowJackets (2021)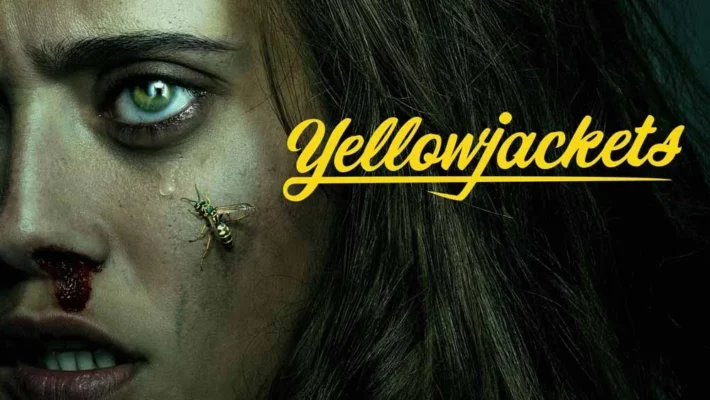 IMDB Rating: 7.9/10
"YellowJackets" is a pulse-pounding series that revolves around the survival story of a high school girls' soccer team following a plane crash. Stranded in the wilderness, the girls must confront their traumatic experiences and tap into their survival instincts. With one-hour episodes, this series keeps you on the edge of your seat with its suspenseful and thrilling narrative.
Yellowjackets Season 2 was released on Showtime on March 24, 2023.
You can enjoy "Yellowjackets" on fuboTV, Paramount+ with Showtime, Paramount Plus Apple TV Channel , Paramount+ Amazon Channel, Showtime Roku Premium Channel, Paramount+ Roku Premium Channel, Showtime Amazon Channel, Showtime, DIRECTV.
12. Starstruck (2021- Ongoing)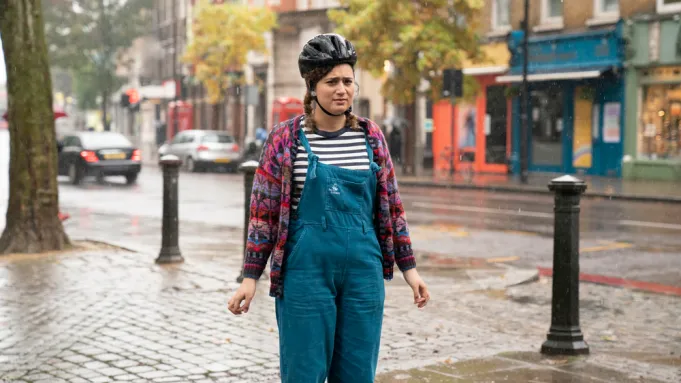 IMDB Rating: 7.5/10
"Starstruck" is a fresh and vibrant series that follows the life of a young millennial who has an unexpected encounter with a film star. This romantic comedy, with 30-minute episodes, offers a delightful viewing experience filled with humor, romance, and relatable moments that capture the essence of modern dating and celebrity culture.
You can watch "Starstruck" streaming on Max Amazon Channel, Max.
13. Way Over Me (2021)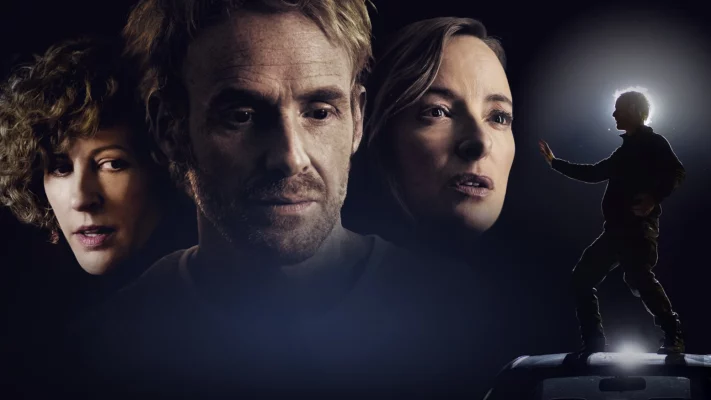 IMDB Rating: 6.1/10
"Way Over Me" is a suspense-filled drama that delves into the mysterious journey of David, a man claiming to have a cure for all the world's suffering. With episodes lasting 46 minutes, the series takes viewers on a thought-provoking exploration of themes such as salvation, healing, and the complexity of human beliefs.
Wrap Up!
From the timeless appeal of "Friends" to the gripping narratives of "The Handmaid's Tale" and "Euphoria," Crave TV in the UK offers a diverse selection of films that cater to a wide array of preferences. Whether you're in the mood for laughter, suspense, or profound storytelling, this curated list has something for everyone. Make the most of your Crave TV subscription by exploring these top-rated films, each promising a unique and enriching viewing experience.
With Crave TV, the world of exceptional television series is just a click away. As we reach the end of our exploration into the best shows on Crave TV, we hope this guide has shed light on the remarkable content available on the platform. From epic fantasy to dystopian drama, gripping crime narratives to biting political satire, Crave TV offers a diverse array of shows that cater to all tastes and preferences.
Whether you're seeking intense plot twists, thought-provoking themes, or side-splitting laughter, Crave TV delivers top-tier entertainment that keeps viewers hooked from start to finish. The platform's commitment to providing high-quality shows with exceptional writing, performances, and production values is evident in the carefully curated selection of series.