Today, we explore the world of television and delve into the best TV shows on Amazon Freevee. In the age of streaming platforms, Amazon Freevee has emerged as a popular destination for captivating and binge-worthy content. With a diverse range of genres and an extensive library of shows, Amazon Freevee offers an array of options to satisfy every viewer's taste.
In this blog, we will take a closer look at the top TV shows available on Amazon Freevee UK, highlighting the compelling narratives, memorable characters, and remarkable performances that have made these shows stand out among the crowd. From gripping dramas to hilarious comedies, Amazon Freevee has something for everyone, ensuring endless hours of entertainment.
Why These Titles Stand Out as Amazon Freevee Top Shows:
We picked titles carefully to ensure that you enjoy top-quality entertainment. These recommendations are based on IMDb ratings, which are a valuable indicator of the viewer experience, and these shows have garnered high praise from audiences and critics alike. We believe you'll find them both Fascinating and deserving of your time.
1. Jury Duty (2023)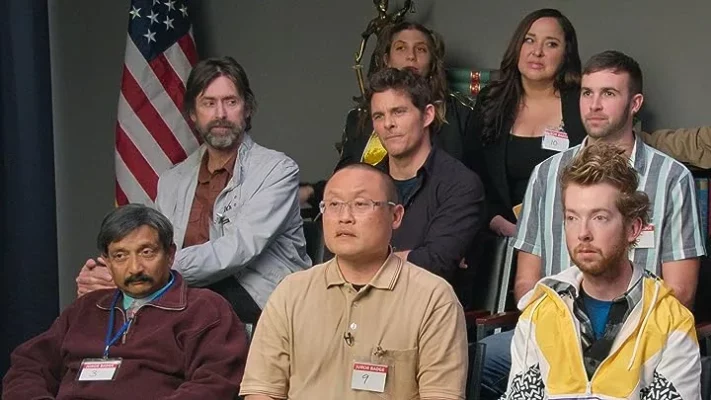 | | |
| --- | --- |
| IMDb Rating: | 8.3/10 |
| Cast: | Ronald Gladden, James Marsden, Edy Modica |
"Jury Duty" is a compelling legal drama series that centers around the experiences and challenges faced by jurors serving in a courtroom. The show offers an inside look at the jury selection process, the dynamics among jurors, and the weighty decisions they must make during a trial.
Each episode focuses on a different case, exploring the complexities of the legal system and the impact of jury decisions on the lives of those involved. With its thought-provoking storytelling and realistic courtroom settings, "Jury Duty" provides an immersive and educational experience for viewers interested in the intricacies of the justice system. Jury Duty's Trailer.
2. Bosch: Legacy (2022-2023)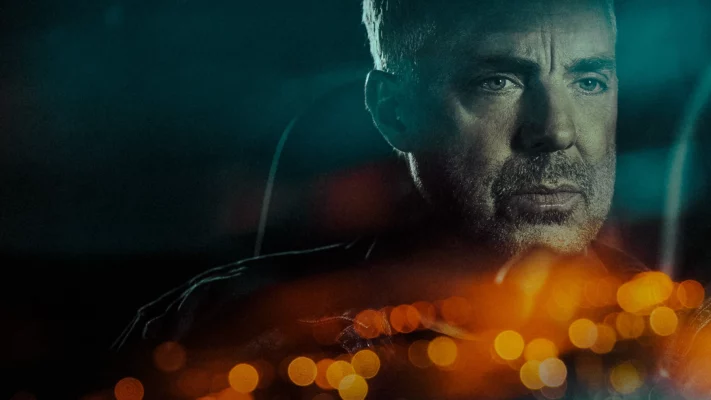 | | |
| --- | --- |
| IMDb Rating: | 8.5/10 |
| Cast: | Titus Welliver, Madison Lintz, Mimi Rogers |
"Bosch: Legacy" is a gripping crime drama series that follows the life and investigations of Detective Harry Bosch, based on the popular novels by Michael Connelly. The show delves into the complex world of law enforcement, as Bosch tackles high-stakes cases, grapples with personal demons, and strives for justice in the city of Los Angeles.
With its intricate storytelling, compelling characters, and atmospheric cinematography, "Bosch: Legacy" has garnered critical acclaim for its authentic portrayal of the crime genre. The series explores themes of morality, redemption, and the often-blurry line between right and wrong, making it a must-watch for fans of crime dramas. If you're seeking shows similar to 'Bosch: Legacy,' check out the top Crime Dramas available on Hulu.
3. Judy Justice (2021 – Ongoing)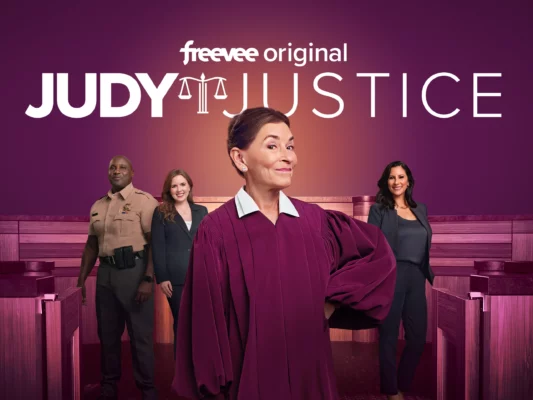 | | |
| --- | --- |
| IMDb Rating: | 7/10 |
| Cast: | Judy Sheindlin, Whitney Kumar, Sarah Rose. |
"Judy Justice" is a legal reality series featuring the iconic Judge Judy Sheindlin. In the show, Judge Judy presides over real-life court cases, delivering her trademark no-nonsense judgments and providing viewers with a glimpse into the legal process.
With her sharp wit, no-filter commentary, and expertise in the law, Judge Judy brings an authoritative and entertaining presence to the courtroom. "Judy Justice" offers an engaging and educational viewing experience, combining the drama of real-life cases with Judge Judy's unique approach to justice.
5. Tribunal Justice (2023)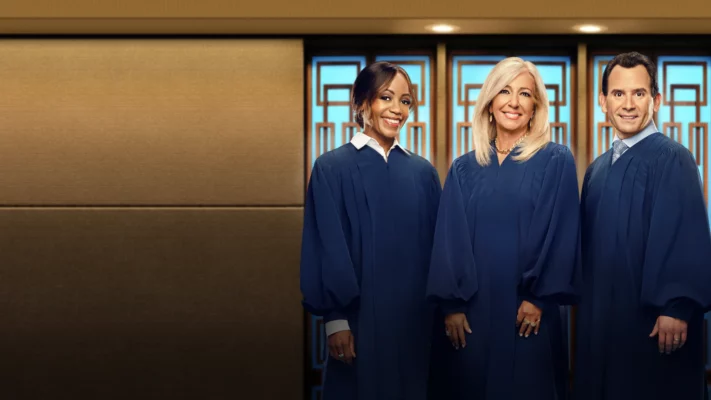 | | |
| --- | --- |
| IMDb Rating: | 7.7/10 |
| Cast: | Patricia Di Mango, Tanya Acker, Bailiff Byrd |
"Tribunal Justice" is a legal drama series that centers around the intricate workings of a tribunal, where legal disputes and conflicts are resolved through a formal adjudication process. The show delves into the intricacies of the tribunal system, showcasing the arguments, evidence, and decisions that shape the outcomes of cases.
With its focus on legal proceedings, "Tribunal Justice" offers a realistic portrayal of the tribunal process, providing viewers with insight into a lesser-known aspect of the legal system. The series explores a range of legal issues and the complexities of resolving disputes within a specialized judicial framework.
6. High School (2022)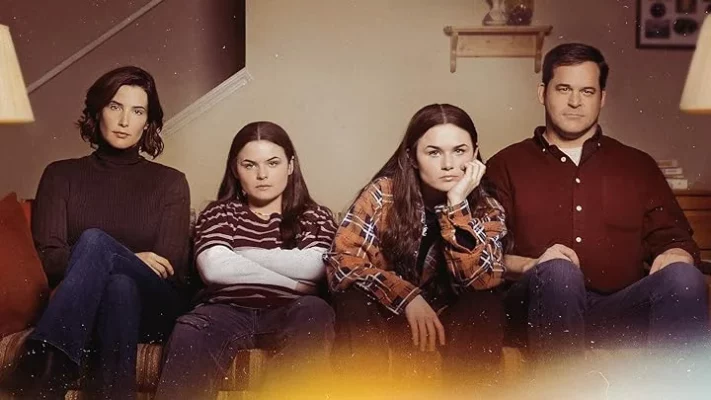 | | |
| --- | --- |
| IMDb Rating: | 7.7/10 |
| Cast: | Seazynn Gilliland, Railey Gilliland, Amanda Fix |
"High School" is a documentary series that provides an intimate and immersive look into the lives of students and teachers in a high school setting. The show captures the triumphs, challenges, and personal journeys of individuals navigating the pressures and complexities of adolescence.
Through candid interviews and fly-on-the-wall footage, "High School" offers an authentic and often emotional portrayal of the highs and lows experienced by students and educators. The series tackles relevant issues such as academic stress, social dynamics, and personal growth, making it a relatable and compelling watch for viewers of all ages.
7. Hannibal (2013-2015)
| | |
| --- | --- |
| IMDb Rating: | 8.5/10 |
| Cast: | Mads Mikkelsen, Hugh Dancy, Hettienne Park |
"Hannibal" is a psychological horror-thriller series that serves as a prequel to Thomas Harris's famous novel, "Red Dragon." The show follows the relationship between FBI profiler Will Graham (Hugh Dancy) and forensic psychiatrist Dr. Hannibal Lecter (Mads Mikkelsen) as they work together to solve grisly murders. As the series progresses, the complex dynamic between the two characters evolves into a game of cat and mouse that delves into the darkest corners of the human psyche.
"Hannibal" stands out for its visually stunning cinematography, intricate plotting, and mesmerizing performances. The series captivates viewers with its chilling atmosphere, psychological tension, and exploration of themes such as morality, identity, and the nature of evil. It offers a unique and intense viewing experience for fans of crime thrillers and psychological dramas. You can also stream this show on Hulu. If you like to binge watch some more movies like Hannibal, explore the "Best Psychological Thrillers available on Paramount Plus."
8. Good Omens (2019)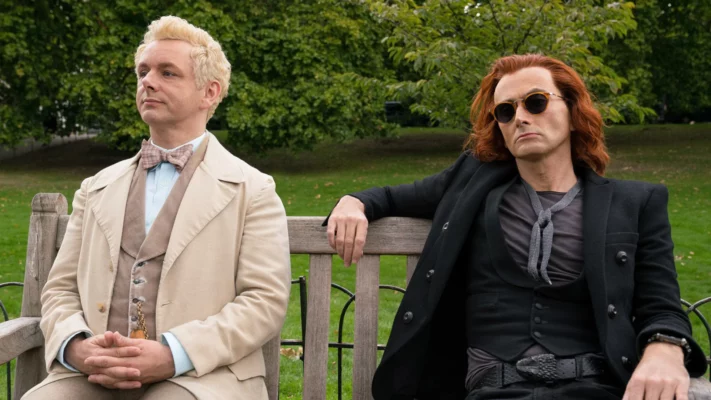 | | |
| --- | --- |
| IMDb Rating: | 8/10 |
| Cast: | Michael Sheen, David Tennant, Jon Hamm |
"Good Omens" is a fantasy-comedy series based on the novel by Terry Pratchett and Neil Gaiman. The show follows the unlikely duo of Aziraphale, an angel (played by Michael Sheen), and Crowley, a demon (played by David Tennant), who team up to prevent the apocalypse and save humanity. With its whimsical storytelling, witty dialogue, and imaginative world-building, "Good Omens" delivers a delightful blend of humor, fantasy, and cosmic stakes.
The series explores themes of friendship, morality, and the nature of good and evil, all while delivering a charming and entertaining story. The chemistry between Sheen and Tennant brings the central dynamic to life, and the show's clever writing and visual flair make it a standout entry in the fantasy genre.
"Exciting news! Good Omens Season 2 is set to premiere on Amazon Prime on July 28, 2023. Don't miss the hilariously unexpected arrival of a fully naked archangel at Aziraphale's bookshop in this upcoming season!"
9. The Boys (2019-2022)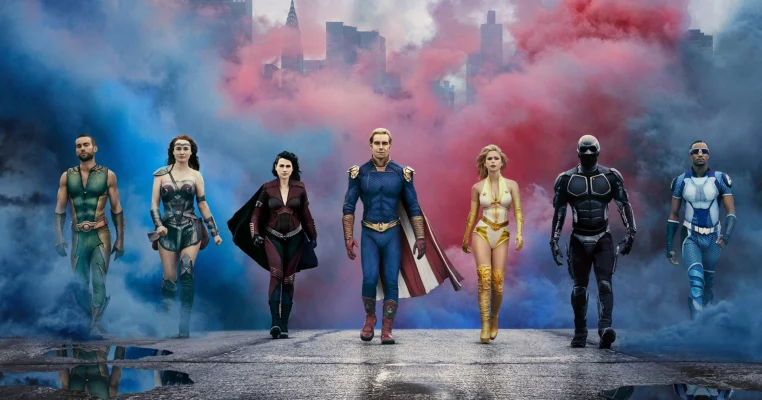 | | |
| --- | --- |
| IMDb Rating: | 8.7/10 |
| Cast: | Antony Starr, Karl Urban, Jack Quaid |
"The Boys" is a thrilling and darkly comedic superhero series that offers a fresh and subversive take on the genre. Set in a world where superheroes are corrupt and controlled by a powerful corporation, the show follows a group of vigilantes known as "The Boys" who are determined to expose the truth and hold these superheroes accountable for their actions. Led by Billy Butcher (Karl Urban), the team navigates a dangerous and morally complex landscape as they fight against the seemingly invincible superheroes.
The series explores themes of power, corruption, and the blurred lines between heroism and villainy. With its intense action sequences, unpredictable plot twists, and biting social commentary, "The Boys" stands out for its gripping storytelling and complex characters. It challenges the traditional tropes of superhero narratives, providing a darker and more nuanced perspective on the consequences of unchecked power.
10. The Marvelous Mrs. Maisel (2017-2023)
| | |
| --- | --- |
| IMDb Rating: | 8.7/10 |
| Cast: | Rachel Brosnahan, Michael Zegen, Alex Borstein |
"The Marvelous Mrs. Maisel" is a critically acclaimed comedy-drama series created by Amy Sherman-Palladino. Set in 1950s New York City, the show revolves around Miriam "Midge" Maisel (Rachel Brosnahan), a housewife who discovers her talent for stand-up comedy after her life takes an unexpected turn. As Midge navigates the male-dominated comedy scene and balances her unconventional career with family obligations, the series explores themes of identity, female empowerment, and the pursuit of dreams.
"The Marvelous Mrs. Maisel" stands out for its sharp writing, quick-witted dialogue, and stellar performances. The show expertly blends humor, drama, and period aesthetics, capturing the essence of the era while delivering a contemporary and relatable story. It has received critical acclaim for its vibrant characters, compelling narrative arcs, and its exploration of gender roles and societal expectations.
11. Fleabag (2016-2019)
| | |
| --- | --- |
| IMDb Rating: | 8.7/10 |
| Cast: | Phoebe Waller-Bridge, Sian Clifford, Andrew Scott |
"Fleabag" is a dark comedy series created and written by Phoebe Waller-Bridge, who also stars as the titular character. The show follows the life of an unnamed woman, known as Fleabag, as she navigates relationships, grief, and personal struggles in modern-day London. With its distinctive fourth-wall-breaking narrative, the series offers an intimate and raw exploration of human vulnerabilities, while delivering sharp humor and emotional depth.
"Fleabag" stands out for its compelling writing, powerful performances, and its ability to tackle complex themes such as loss, guilt, and self-discovery. Waller-Bridge's portrayal of the flawed and complex protagonist has resonated with audiences, making "Fleabag" a critically acclaimed and widely celebrated series.
12. The Expanse (2015-2022)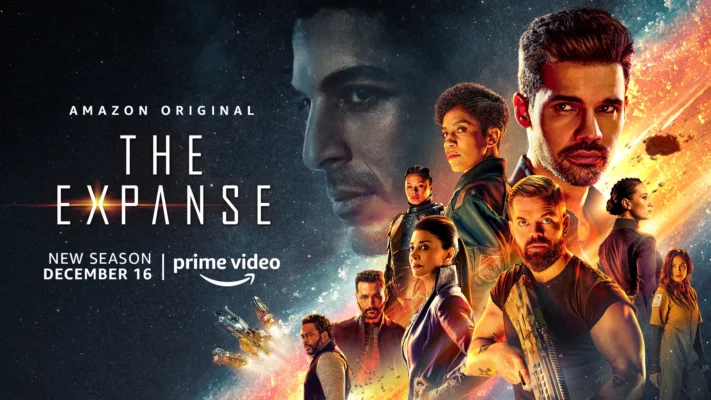 | | |
| --- | --- |
| IMDb Rating: | 8.5/10 |
| Cast: | Max Greenfield, Cedric the Entertainer, Beth Behrs |
"The Expanse" is a gripping science fiction series based on the book series by James S.A. Corey. Set in a future where humanity has colonized the solar system, the show follows a disparate group of characters, including a detective, a spaceship captain, and a politician, as they navigate a vast conspiracy that threatens the fragile peace between Earth, Mars, and the Belt.
With its intricate world-building, complex characters, and political intrigue, "The Expanse" stands out as a masterful example of the science fiction genre. The series delves into themes of colonization, identity, and the consequences of human expansion, all while delivering captivating storytelling, stunning visuals, and well-crafted suspense. Its compelling blend of hard science fiction, engaging characters, and epic narrative arcs has garnered a dedicated fanbase and critical acclaim.
12. The Neighborhood (2018 – Ongoing)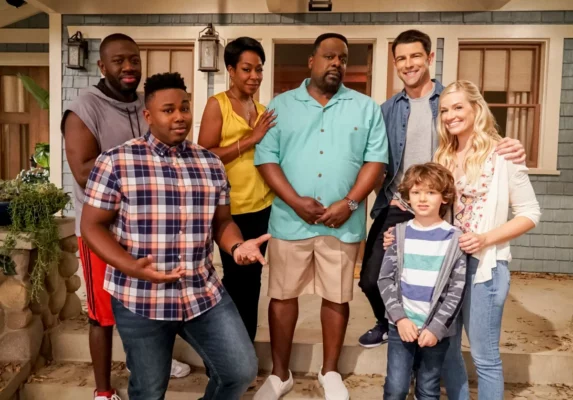 | | |
| --- | --- |
| IMDb Rating: | 6.7/10 |
| Cast: | Max Greenfield, Cedric the Entertainer, Beth Behrs |
"The neighborhood" is a quirky and comedic series that revolves around the lives of a diverse group of individuals living in the same neighborhood. The show explores the relationships, misunderstandings, and humorous situations that arise as neighbors navigate their daily lives in close proximity. According to IMDb, Season 1 got the highest ratings of The Neighborhood.
With its ensemble cast and relatable scenarios, "The Neighborhood" offers a lighthearted and entertaining watch. The show combines humor, friendship, and the occasional neighborhood conflict, highlighting the shared experiences and connections that can develop within a community.
The Neighborhood was released back in October 2018. New episode of The Neighborhood's season is on its way as it will be released on November 14, 2022. The Neighborhood's Trailer.
Wrap Up!
As we wrap up our exploration of the best TV shows on Amazon Freevee in UK, we can't help but marvel at the exceptional quality and diverse range of content available on the platform. Amazon Freevee has become a go-to streaming destination, offering a captivating selection of shows that cater to every viewer's taste.
From thrilling and subversive superhero stories like "The Boys" to witty and empowering comedies like "The Marvelous Mrs. Maisel," Amazon Freevee has consistently delivered exceptional programming that pushes boundaries, captivates audiences, and leaves a lasting impression. These shows have garnered critical acclaim, amassed dedicated fanbases, and have become cultural touchstones in their own right.