Step into the thrilling universe of suspense on Paramount Plus! Brace yourself for an emotional roller-coaster, where each movie promises heart-pounding moments and nail-biting suspense. Picture yourself on the edge of your seat, eyes locked on the screen, as mysteries unfold, leaving you yearning for more. Whether you crave mind-bending twists or spine-tingling thrills, Paramount Plus has meticulously curated a selection of the best suspense movies that will keep you guessing and deliver an unforgettable cinematic journey.
Dive into gripping narratives that guarantee an unparalleled experience. And that's not all – don't miss out on the  Best Cop Movies on Paramount Plus for an extra dose of mystery and excitement! Your couch is the gateway to an exciting adventure; join us and let the suspense unfold.
1- Clue
| | |
| --- | --- |
| Director | Jonathan Lynn |
| Cast | Eileen Brennan, Tim Curry, Madeline Kahn, Christopher Lloyd, Michael McKean |
| IMDb Rating | 7.2/10 |
Enter the enigmatic world of Clue, where six individuals, each harbouring a dark secret, converge at a secluded mansion. Armed with pseudonyms inspired by Cluedo, they confront a clever blackmailer who distributes weapons among them. Suddenly, darkness descends, and the secret keeper is murdered!
Now, the group must unveil the killer's identity before they become targets themselves. It's a race against time, brimming with mystery and peril. Clue weaves a thrilling tale that will keep you on the edge of your seat, engrossed in the characters' quest to unravel the mystery and safeguard their lives. Get ready for a suspenseful journey where every revelation adds a new layer of intrigue and danger.
2- Dead Again
| | |
| --- | --- |
| Director | Kenneth Branagh |
| Cast | Kenneth Branagh, Mike Church, Emma Thompson Andy Garcia. |
| IMDb Rating | 6.8/10 |
In Dead Again, a mute woman with no memory (Emma Thompson) comes to an old orphanage. A detective named Mike Church (Kenneth Branagh) tries to help her find out who she is. A hypnotist (Derek Jacobi) helps her remember things, and she talks again, remembering a sad story from the 1940s about a couple torn apart by a murder.
Church starts to like the woman, whom he calls Grace, and later realizes he's connected to the old couple's sad tale. This movie is a mix of mystery, romance, and connections between past and present, keeping you hooked till the end.
3- UFO
| | |
| --- | --- |
| Director | Ryan Eslinger |
| Cast | Alex Sharp, Gillian Anderson, Ella Purnell |
| IMDB Rating | 6.2/10 |
In the 2018 sci-fi film UFO, hailing from the United States, the narrative unfolds around Derek Echevaro, a college student on a mission to prove the existence of extraterrestrial beings. Driven by his conviction, Derek enlists the assistance of his math teacher, Dr. Hendricks.
United in purpose, the student and professor delve into peculiar sightings reported at various airports. Convinced that these anomalies are, in fact, unidentified flying objects (UFOs), they embark on an investigative journey to unravel the mysteries behind these enigmatic occurrences.
4- The Bat
| | |
| --- | --- |
| Director | Crane Wilbur |
| Cast | Vincent Price and Agnes Moorehead |
| IMDb Rating | 6/10 |
In a cozy town where novelist Cornelia van Gorder (Agnes Moorehead) lives with her maid Lizzie (Lenita Lane), a dangerous murderer known as "the Bat" is on the loose, causing panic. Cornelia seeks aid from Dr. Malcolm Wells (Vincent Price) for her sick maid, just as a staggering sum of $1 million vanishes from the local bank.
Amid growing fear and greed, Police Lt. Andy Anderson (Gavin Gordon) arrives at Cornelia's home to probe the Bat's escalating spree of killings, unravelling a chilling web of mystery and suspense.
5- Murder by the Book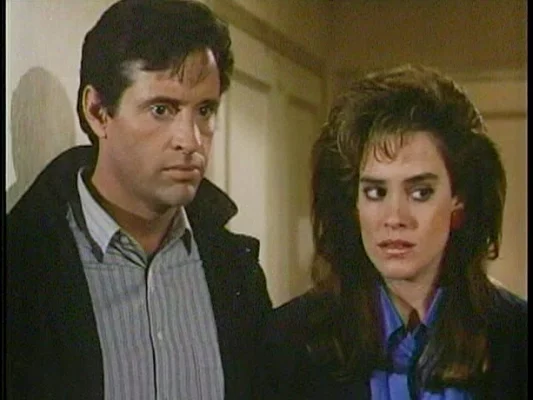 | | |
| --- | --- |
| Director | Mel Damski |
| Cast | Siobhan Williams, Tituss Burgess, Michele Scarabelli, Tommy Dewey |
| IMDb Rating | 5.3/10 |
In Murder by the Book, an author's fixation on his writing takes a dangerous turn when his fictional crime-fighting character springs to life. As the character's presence becomes real, the author finds himself entangled in a chilling tale of kidnapping and murder, blurring the line between fiction and reality.
This gripping story explores the unsettling consequences of artistic obsession, thrusting the author into an unexpected and perilous adventure that challenges the boundaries of imagination and truth.
6- 48 Hours to Live
| | |
| --- | --- |
| Director | Benny Boom |
| Cast | James Maslow, Caitlin McHugh, Bianca Santos, Beau Casper Smart. |
| IMDb Rating | 3.9/10 |
Emerging from rehab and haunted by both law enforcement and criminals, a solitary figure retreats to his origins. Fueled by a determination to unravel his sister's murder, he becomes entangled in a perilous quest for retribution amid the vibrant labyrinth of LA's club scene.
With only two days left on the ticking clock, this recluse charts a dangerous course, compelled by the urgency for answers and a confrontation with personal demons. Against the backdrop of pulsating beats and neon lights, a riveting narrative takes shape. Survival hangs in the balance as the protagonist races against time, striving to unearth the truth and mete out justice within an unforgiving countdown.
7- The Gorilla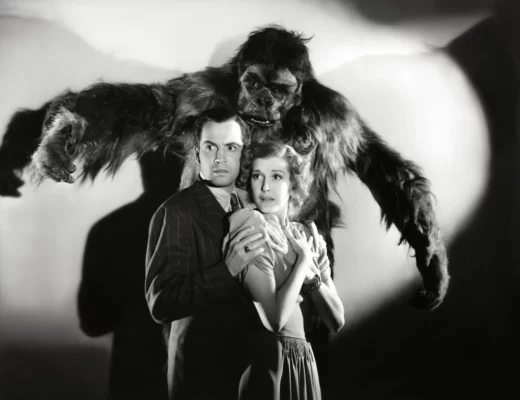 | | |
| --- | --- |
| Director | Allan Dwan |
| Cast | Jimmy Ritz, Harry Ritz, Al Ritz, Anita Louise, Lionel Atwill |
| IMDb Rating | 4.8/10 |
A wealthy man becomes the target of ominous messages signed by "The Gorilla" killer. Seeking protection, he enlists the Ritz Brothers. However, as the investigators arrive, a genuine gorilla appears, casting suspicion upon the primate.
Amidst comedic chaos, the line blurs between human and simian motives, unravelling a quirky mystery where the unexpected becomes the norm. 
8- Arrival
| | |
| --- | --- |
| Director | Denis Villeneuve |
| Cast | Amy Adams; Jeremy Renner; Forest Whitaker; Michael Stuhlbarg; Tzi Ma |
| IMDb Rating | 7.9/10 |
It follows linguistics professor Louise Banks (Amy Adams), who spearheads a skilled group of experts as colossal spaceships land across the globe. Amid escalating international tensions, Banks and her team race to decode the language of the extraterrestrial arrivals, striving to prevent a worldwide conflict. As the clock ticks, Banks embarks on a perilous endeavour, risking her own life in a daring bid to unlock the enigma. 
The film weaves a suspenseful narrative of humanity's first contact with an otherworldly presence, painting a tale of high-stakes communication and the potential to alter the course of mankind's future.
9- Jack Reacher
| | |
| --- | --- |
| Director | Christopher McQuarrie |
| Cast | Tom Cruise, Rosamund Pike, Richard Jenkins |
| IMDb Rating | 7.0/10 |
The film Jack Reacher is one of the best suspense movies on Paramount Plus. Released in 2012, it is an action-packed thriller centred around Jack Reacher, a former military police officer. When a shooting incident claims the lives of five individuals, Reacher is enlisted to probe the matter. As he delves further into the investigation, he unravels a complex network of dishonesty and intrigue that poses a serious threat to the city's well-being. 
Armed with his investigative prowess and military background, Reacher takes on the task of apprehending wrongdoers and ensuring justice prevails.
10- Jack Ryan: Shadow Recruit
| | |
| --- | --- |
| Director | Kenneth Branagh |
| Cast | Chris Pine, Keira Knightley, Kevin Costner, Kenneth Branagh |
| IMDb Rating | 6.2/10 |
In Jack Ryan: Shadow Recruit, we witness the journey of a skilled CIA analyst named Jack Ryan, who stumbles upon a Russian scheme to devastate the US economy. As Ryan delves deeper into the matter, he uncovers the enigmatic mastermind behind the plot and is compelled to embark on a perilous mission to thwart their intentions.
This film serves as a contemporary revival of the Jack Ryan film series, boasting a stellar ensemble, adrenaline-pumping action sequences, and gripping suspense that will captivate viewers with its edge-of-the-seat excitement.
Putting it All Together!
In the world of exciting suspense movies, Paramount Plus is like a treasure chest full of amazing stories that make your heart race and keep you glued to the screen. We've explored these movies that are like roller-coaster rides of emotions and surprises. Whether it's the spooky moments or the super exciting parts, these are the best suspense movies on Paramount Plus. So, get ready to dive into these awesome movies on Paramount Plus and have a blast feeling the excitement and mystery all the way through!