Hotstar is the ultimate streaming destination for all your favorite shows and movies. The streaming platform houses a vast library of content that caters to viewers of all ages and interests. From classic series to the latest blockbusters, Hotstar has something for everyone. From comedies and dramas to sci-fi and horror, Hotstar has some of the best shows on offer. Here is a list of some of the best shows on Hotstar to watch now. There are some of the best shows on Hotstar to watch now. With an ever-growing selection of content, Hotstar is the perfect place to find something new to watch. So, get ready to be entertained and head on over to Hotstar for an amazing streaming experience. Let's have a look at the latest to oldest ones.
Dahan: Raakan Ka Rahasya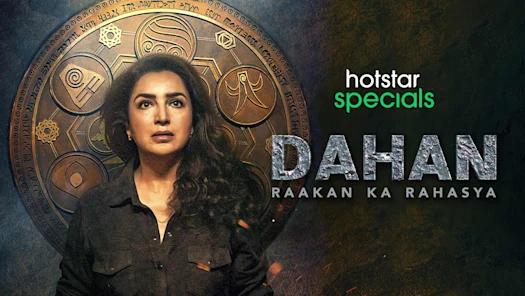 Release date: September 16, 2022
Director: Vikranth Pawar
Cast: Tisca Chopra, Leher Khan, Ankur Nayyar, Rajesh Tailang, Rohan Joshi, Saurabh Shukla, Mukesh Tiwari, and Rahul Tewari
Once an esteemed IAS Officer, she had become disgraced due to a mistake she had made. Desperate to redeem herself, she accepted a strange case in the distant village of Shilaspura, which was known for its strange occult practices. It was a difficult case to take on, as there were many superstitious beliefs among the people of the village. Nevertheless, she was determined to prove her worth and serve justice. Upon her arrival, she was met with doubt and suspicion by the villagers, who believed that her presence would disrupt the order of their community. Nonetheless, she persevered in her mission to investigate and find the truth.
She spoke to the people of the village, asking them questions and trying to make sense of the strange occurrences that had been reported. She was able to piece together the events and eventually uncovered the truth behind the strange case. With her investigation complete, the IAS Officer had managed to vindicate herself. She had proven that she was still capable of serving justice despite her past mistake. The people of the village were amazed and grateful for her dedication and hard work in bringing justice to their community.
Special Ops 1.5: The Himmat Story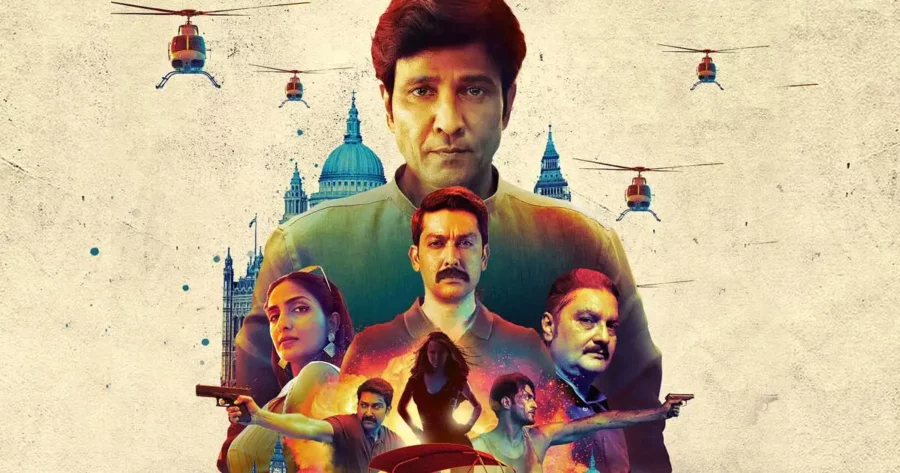 Release date: November 12, 2021
Director: Neeraj Pandey, Shivam Nair
Cast: Maria Ryaboshapka, Aishwarya Sushmita, Kay Kay Menon, Shivjyoti Rajput, Gautami Kapoor, Karan Tacker, and Aadil Khan.
IMDb rating: 8.3/10
The web series follows the story of a fearless and relentless Chief of the Research and Analysis Wing (RAW) who is sent on a secret mission to uncover the hidden truth behind the devastating terror attacks of the past. The journey takes him through multiple countries and cultures, as he faces off against a formidable terrorist network. The show features an ensemble cast of some of the best actors in India and is shot in multiple locations across India and the Middle East. The series is also a sequel of sorts to the first season of Special Ops. The series has been lauded for its high production values, gripping story, and suspenseful plot. It has been praised for its portrayal of the intelligence world and its focus on the effects of terrorism on society.
The series has been a hit with viewers and critics alike and has become one of the most-watched Indian web series. It is also one of the most popular series on Disney+ Hotstar. With its thrilling storyline, riveting performances, and high production values, Special Ops 1.5: The Himmat Story is a must-watch for any fan of action thriller fiction.
Eclipse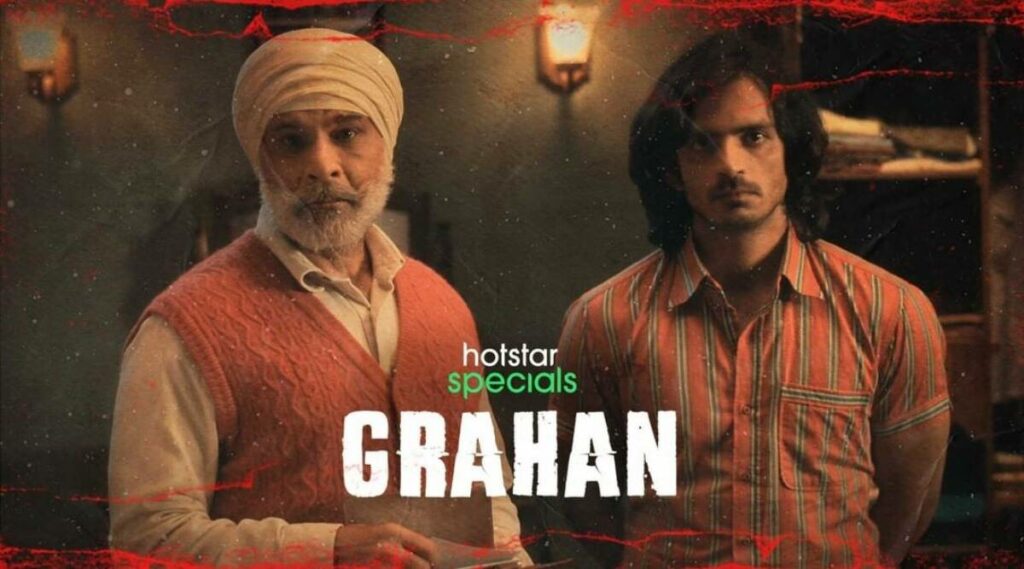 Release date: June 24, 2021
Director: Ranjan Chandel
Cast: Zoya Hussain, Anshumaan Pushkar, Wamiqa Gabbi, Pavan Malhotra, Abhinav Pateriya, Teekam Joshi, Purva Parag, and Namrata Varshney
Amrita Singh, a young Indian Police Service (IPS) officer, was ready to resign from her job due to constant political interference. She was ready to leave India to marry her longtime beau in Canada. However, upon learning that her own father, Gursevak Singh, was a prime accused of the 1984 anti-Sikh riots in Bokaro, Jharkhand, Amrita decided to stay on in the police force to investigate the truth.
Through her investigation, a tender love story of trust, betrayal, and supreme sacrifice emerged. This story was about Rishi and Manu, a Hindu boy and a Sikh girl in 1984. As the story progresses, secrets from the past about identities and relationships were exposed. Additionally, the situations in 1984 and 2016 presented some chilling and uncanny similarities. Amrita was determined to uncover the truth and bring justice to those who were affected by the riots.
The Legend of Hanuman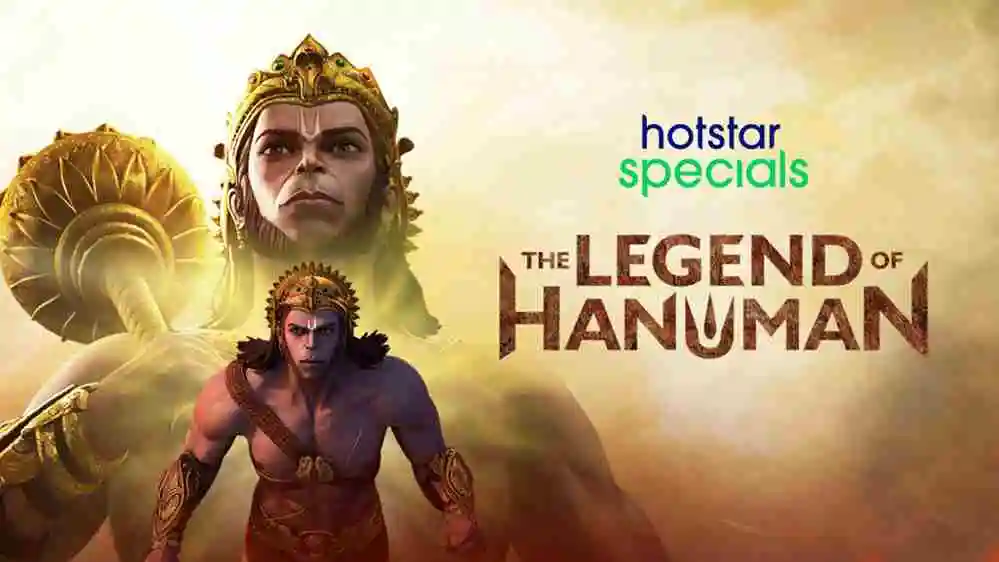 Release date: January 29, 2021
Directed: Jeevan J. Kang Navin John
Cast: Sharad Kelkar, Rich Ting, Amit Deondi, Vikrant Chaturvedi, Shakti Singh, Pushkar Vijay, Richard Joel, and Mahadev, the Supreme Being, took on a new form in the guise of Hanuman to serve Lord Rama. Hanuman provided an immense source of strength and courage in the face of a difficult situation. He became a beacon of hope in the midst of harrowing darkness. In times of strife and turmoil, Hanuman stood firm in his commitment and loyalty to Lord Rama. He was undaunted by the seemingly insurmountable obstacles that stood in the way of Rama's quest to restore justice and righteousness. His unwavering faith, determination, and courage in the face of danger inspired hope in the hearts of those around him. Hanuman was a symbol of strength and courage, a sign of hope amidst the darkness. He showed that even in the midst of a terrifying situation, there was still light.
He demonstrated his unwavering faith and loyalty to Lord Rama and inspired those around him to remain steadfast in their devotion. Hanuman displayed strength and courage that were unmatched by any other. With his help, Lord Rama was able to overcome the forces of evil and restore justice and righteousness. He was the ultimate example of selfless service and provided the necessary light in a time of darkness. In doing so, Hanuman became a beacon of hope and strength for all who had faith in Lord Rama.d Rajeev Raj.
Aarya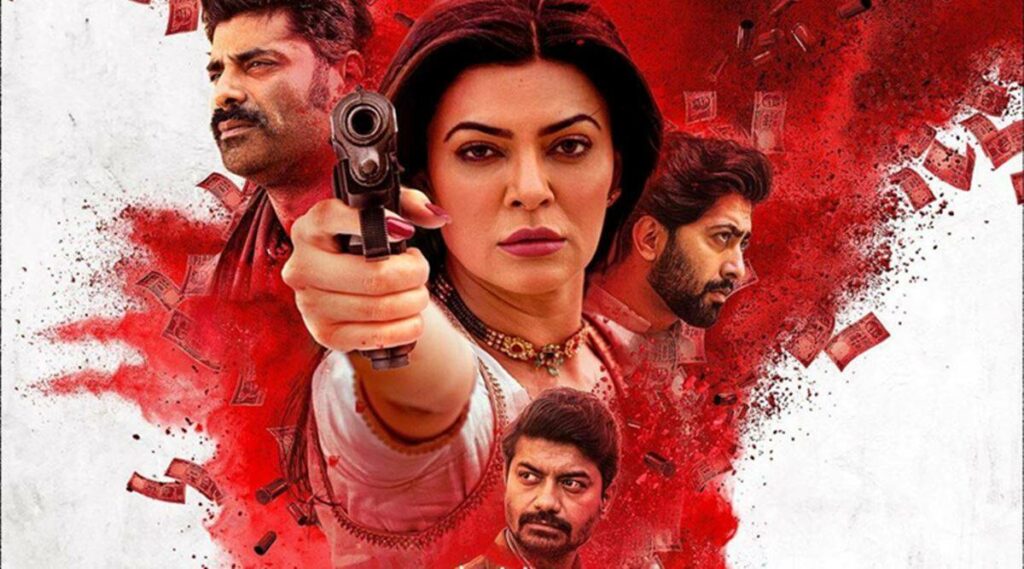 Release date: June 19, 2020
Director: Ram Madhvani and Sandeep Modi
Cast: Virti Vaghani, Sushmita Sen, Chandrachur Singh, Ankur Bhatia, Namit Das, Flora Saini, Vikas Kumar, and Jayant Kripalani
Aarya is an Indian-based crime-thriller series that is available to stream through the Disney+ Hotstar platform. It was created by Ram Madhvani and Sandeep Modi, who also served as the show's directors. Vinod Rawat was the co-director of the series. The show follows Aarya Sareen, a strong and independent mother who is desperate to protect her family and their way of life. After her husband is arrested on the suspicion of a major crime, Aarya is forced to step into the criminal underworld to take care of her family and keep them safe. As she navigates the dangerous criminal world, she is forced to make difficult choices to survive and protect her family.
The series is a powerful story of family, loyalty, and survival, that shows the complexities of Indian society and the criminal underworld. It features an all-star cast, including Sushmita Sen, Chandrachur Singh, and Sikandar Kher. Aarya is a thrilling crime drama that is sure to keep viewers on the edge of their seats. It is an entertaining and captivating show, that will have viewers rooting for Aarya to make it through her struggles and keep her family safe.
Wrap Up
Hotstar is a streaming service with a variety of content, including comedies, dramas, action, and classic movies. Popular Hotstar shows today include Sacred Games, Mirzapur, Criminal Justice, and Bhaag Beanie Bhaag. Those seeking thrills can watch Sacred Games and Mirzapur, while those in search of a good laugh can watch Criminal Justice and Bhaag Beanie Bhaag. Hotstar also has a great selection of classic films, from timeless classics to more recent releases. Whether you're looking for something to watch solo or with friends, Hotstar has something for everyone.