Welcome to our blog as we take you on an exciting journey through the best shows on Freeform in UK. Freeform, previously known as ABC Family, has been a hub for captivating and diverse programming, catering to a wide range of audiences. While Freeform's availability in the UK may vary, the channel's content has left a lasting impression on viewers, showcasing compelling dramas, heartwarming family stories, and thrilling mysteries.
In this blog, we will explore ten of the most beloved shows that have graced Freeform's lineup. From intriguing mysteries that keep you on the edge of your seat to heartwarming tales that tug at your heartstrings, these series have struck a chord with audiences around the world. Join us as we delve into the worlds of secrets and lies, family bonds, supernatural creatures, and the trials and tribulations of young adulthood. Without further ado, let's dive into the enchanting world of the best shows on Freeform in the UK.
Why These Titles Were Selected as Best Shows on Freeform TV:
We carefully selected these titles to ensure you'll enjoy watching them. We chose them based on IMDb, and have sorted them into easy headings. They are well-liked by both audiences and experts. We believe you'll find them enjoyable and worth your time."
1. Pretty Little Liars (2010-2017)
IMDb rating: 7.4/10
"Pretty Little Liars" is a captivating teen drama series that kept audiences on the edge of their seats for seven seasons. The show revolves around a group of four friends whose lives take a dark turn after the mysterious disappearance of their friend, Alison. A year later, they start receiving anonymous messages from the enigmatic "A," who knows their deepest secrets and will go to great lengths to expose them. The series masterfully weaves together elements of mystery, drama, romance, and suspense, keeping viewers guessing until the very end.
The strength of "Pretty Little Liars" lies in its well-developed characters and complex relationships. Each member of the group has their struggles, making them relatable and compelling. Additionally, the show's ability to keep its twists and turns unpredictable made it a binge-worthy sensation. However, some viewers felt that the series became convoluted in the later seasons, straying from the original essence that captivated fans.
You can also watch "Pretty Little Liars" streaming on Max Amazon Channel, Hulu, HBO Max.
2. The Fosters (2013-2018)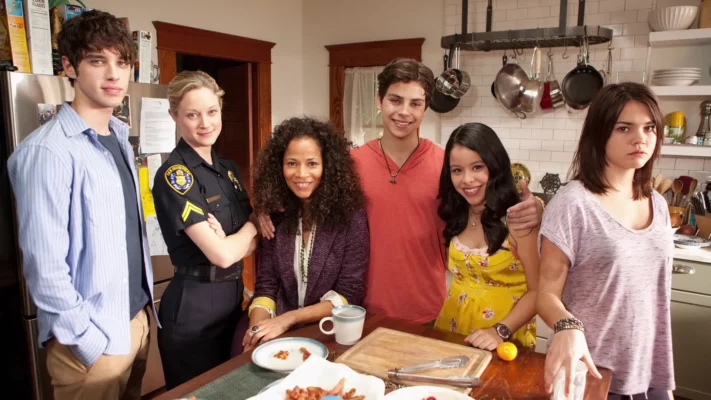 IMDb rating: 8.0/10
"The Fosters" is a heartfelt and socially relevant drama that follows the lives of a diverse family headed by an interracial lesbian couple, Stef and Lena Adams Foster. The show delves into various contemporary issues, including foster care, LGBTQ+ representation, racial diversity, and the complexities of family dynamics.
The strength of "The Fosters" lies in its powerful storytelling and exceptional performances. The show fearlessly addresses important topics, offering insight into the challenges faced by foster children and those living in non-traditional families. Moreover, the series highlights the strength of love and acceptance, regardless of one's background.
While "The Fosters" received praise for its inclusivity and emotional depth, some critics argued that it occasionally relied on melodrama. However, its ability to spark important conversations and promote understanding made it a stand out in the realm of family dramas.
You are able to watch "The Fosters" streaming on Hulu on Android TV and fuboTV.
3. Shadowhunters (2016-2019)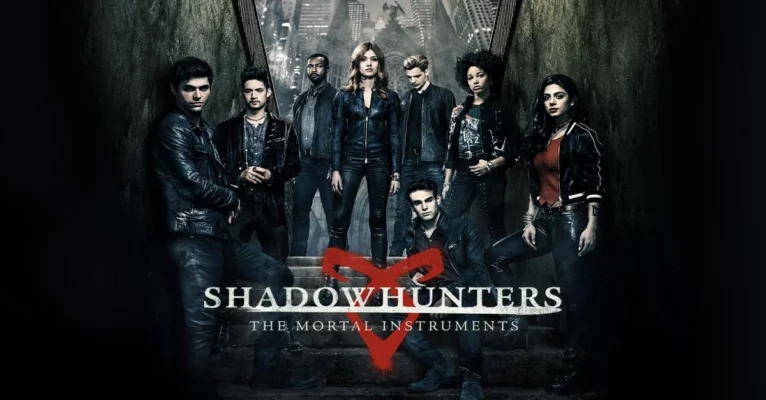 IMDb rating: 6.5/10
Based on Cassandra Clare's popular book series, "Shadowhunters" ventures into a world where demons, vampires, and other supernatural beings roam among humans. Clary Fray, a seemingly ordinary girl, discovers her heritage as a Shadowhunter, a group of human-angel hybrids tasked with protecting the world from evil forces. As Clary navigates this newfound reality, she joins forces with other Shadowhunters to battle demons and uncover family secrets.
The show was praised for its imaginative world-building and engaging storyline, though some fans of the books found discrepancies between the source material and the series adaptation. Nevertheless, the show's strong ensemble cast, led by Katherine McNamara as Clary, brought the characters to life, and the chemistry between the actors elevated the overall experience.
Despite its cancellation after three seasons, "Shadowhunters" retains a dedicated fanbase, highlighting its impact and appeal to lovers of fantasy and supernatural genres.
You can watch "Shadowhunters" streaming on fuboTV, Hulu on Playstation in UK.
4. Switched at Birth (2011-2017)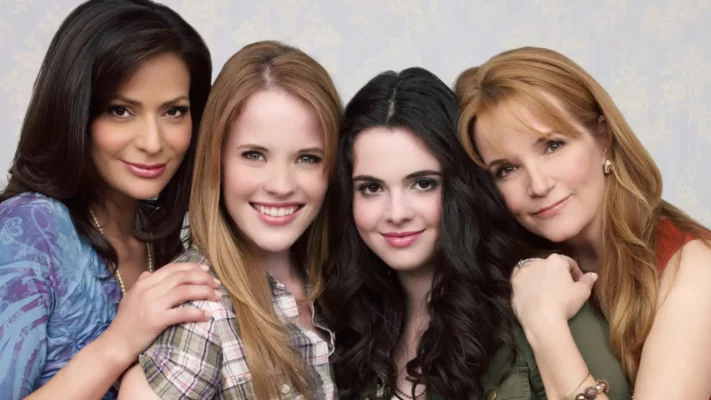 IMDb rating: 7.7/10
"Switched at Birth" is an emotionally charged drama that explores the lives of two families forever altered when they discover their teenage daughters were switched at birth in the hospital. The series follows the Kennish and Vasquez families as they navigate the complexities of their new reality and learn to love and support each other despite their differences.
One of the show's strengths is its dedication to representing Deaf culture and utilizing both spoken English and American Sign Language (ASL) throughout the series. This inclusion not only added authenticity but also provided a platform for deaf actors and viewers to see themselves represented onscreen.
The series received acclaim for tackling important social issues, such as disability awareness, racial identity, and LGBTQ+ representation. It skillfully balanced poignant moments with lighter ones, making it an emotional and educational experience for viewers.
You are able to watch "Switched at Birth" streaming on fuboTV, Hulu on Chromecast UK.
5. Young & Hungry (2014-2018)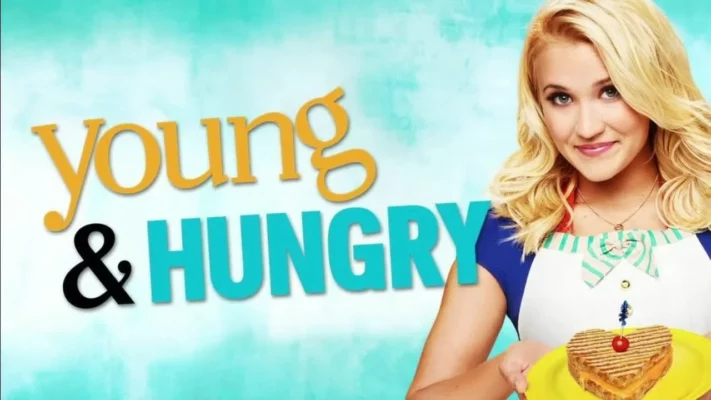 IMDb rating: 7.3/10
"Young & Hungry" is a lighthearted and entertaining sitcom centered around Gabi Diamond, a young food blogger who lands a job as a personal chef to wealthy tech entrepreneur Josh Kaminski. The show's charm lies in its witty humor, endearing characters, and delightful culinary themes.
Emily Osment's portrayal of Gabi brings an infectious energy to the show, and her chemistry with Josh, played by Jonathan Sadowski, adds to the comedic appeal. The supporting cast, including Aimee Carrero as Sofia and Kym Whitley as Yolanda, adds depth and hilarity to the ensemble.
The show's delightful mix of romantic entanglements and culinary adventures earned it a devoted fan base. However, some critics felt that the humor leaned toward the predictable side. Nevertheless, "Young & Hungry" remains a fun and easy-to-watch series for those seeking a light-hearted comedy.
You can enjoy "Young & Hungry" streaming on fuboTV also.
6. Greek (2007-2011)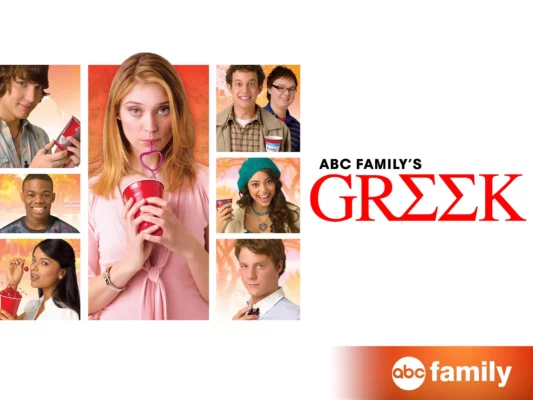 IMDb rating: 7.5/10
"Greek" is a witty and engaging comedy-drama that follows the ups and downs of college life through the eyes of Rusty Cartwright, a freshman at Cyprus-Rhodes University. As Rusty navigates the world of fraternity and sorority life, he discovers the challenges of balancing academics, friendships, and relationships.
The show's strengths lie in its relatable portrayal of college experiences and the diverse array of characters that inhabit the campus. The chemistry between the cast members, especially between Rusty (Clark Duke) and his sister Casey (Spencer Grammer), adds depth to the sibling relationship.
"Greek" earned praise for its humor and clever writing, but some viewers felt that certain storylines dragged on, impacting the show's pacing. Nevertheless, the series offers an entertaining glimpse into the complexities of college life and the lasting bonds formed during those formative years.
7. Baby Daddy (2012-2017)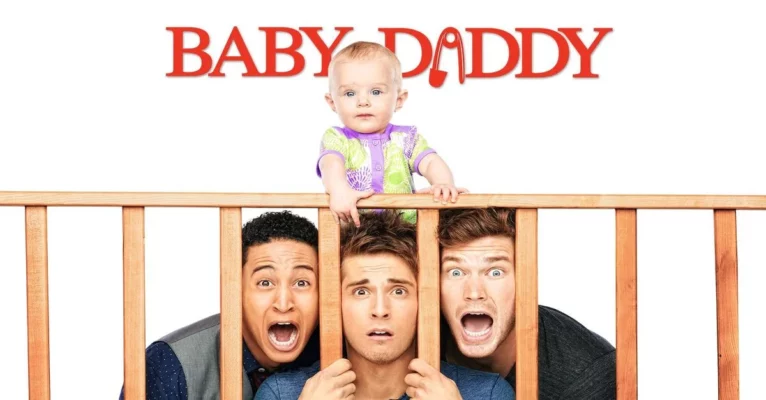 IMDb rating: 7.3/10
"Baby Daddy" is a delightful sitcom that revolves around Ben Wheeler, a bachelor whose life is turned upside down when he discovers a baby left at his doorstep. With the help of his family and friends, Ben navigates the challenges of single fatherhood, all while trying to figure out his own life.
The show's humor and heartwarming moments are its main strengths, with engaging performances from the cast, especially Jean-Luc Bilodeau as Ben, and Melissa Peterman as his over-the-top mother, Bonnie. The dynamic between the characters and their hilarious misadventures make "Baby Daddy" a fun and enjoyable watch.
While "Baby Daddy" received praise for its light-heartedness, some critics felt that certain comedic aspects were too predictable. Nonetheless, the show's ability to balance humor with moments of genuine emotion made it a beloved sitcom for fans of family comedies.
8. Grown-ish (2018 – Ongoing)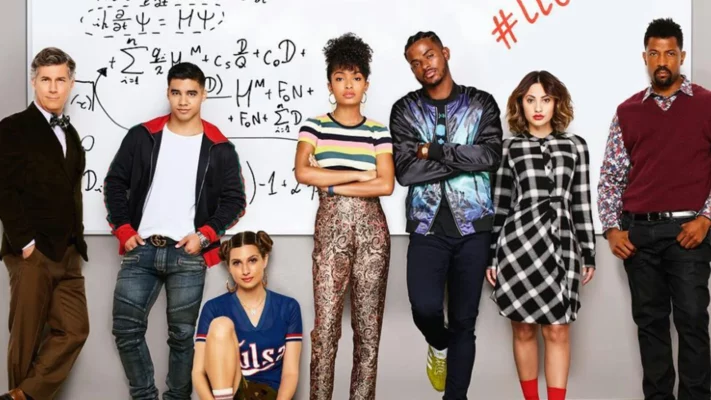 IMDb rating: 6.6/10
A spin-off of the hit series "Black-ish," "Grown-ish" follows the journey of Zoey Johnson as she embarks on her college experience at California University. The show explores the challenges of adulthood, identity, and relationships while capturing the essence of the modern college student.
Starring Yara Shahidi as Zoey, the series tackles relevant and timely topics, such as social justice, mental health, and the complexities of young adulthood. The diverse and talented ensemble cast brings depth and authenticity to the characters, making them relatable to a broad audience.
"Grown-ish" received praise for its intelligent writing and willingness to address complex issues facing young adults today. By blending comedy with thought-provoking themes, the show offers an entertaining and insightful look into the joys and struggles of university life.
Watch "Grown-ish" on Hulu on Roku UK, Disney Plus, fuboTV, DIRECTV.
9. Siren (2018-2020)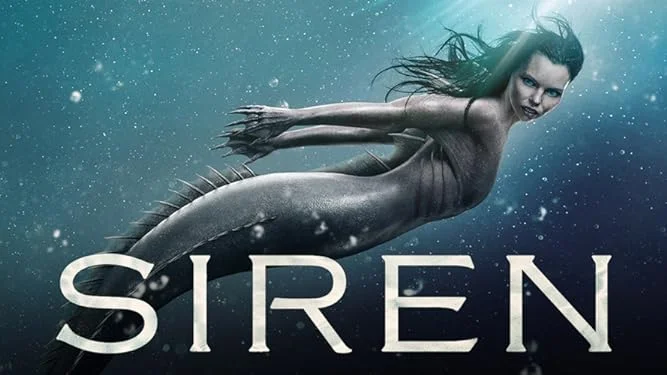 IMDb rating: 7.0/10
"Siren" takes a fresh approach to the mythical creature genre by focusing on the mysterious and alluring mermaids that come ashore in the coastal town of Bristol Cove. As the townspeople grapple with the existence of these extraordinary beings, marine biologist Ben and his friends seek to understand and protect them.
The show's visual effects and intriguing premise set it apart from traditional supernatural dramas. Eline Powell's portrayal of Ryn, the enigmatic mermaid, is captivating and adds depth to the character's otherness. "Siren" manages to balance fantasy elements with the human drama, exploring themes of conservation, xenophobia, and the consequences of human actions on the environment.
While "Siren" received praise for its originality and world-building, some critics found the pacing slow at times. Nevertheless, the show's unique take on mermaid mythology and its exploration of environmental issues earned it a dedicated following.
10. Good Trouble
IMDb rating: 7.5/10
"Good Trouble" is a poignant and socially relevant spin-off of "The Fosters," following sisters Callie and Mariana Adams Foster as they navigate adulthood and career challenges in Los Angeles. The show delves into complex issues such as racial discrimination, LGBTQ+ rights, and social justice, offering an authentic portrayal of life for young adults in a big city.
Maia Mitchell and Cierra Ramirez deliver strong performances as Callie and Mariana, respectively, infuse their characters with vulnerability and determination. The show's commitment to exploring contemporary issues, alongside compelling character arcs, elevates it beyond the typical drama series.
"Good Trouble" received critical acclaim for its thought-provoking storytelling, diverse representation, and willingness to tackle difficult subjects. While some viewers wished for more moments of levity, the series' commitment to addressing important societal matters makes it a standout show for those seeking both entertainment and social awareness.
Watch "Good Trouble" streaming on Hulu on PC Browsers, fuboTV.
Also read:
Wrap Up!
In conclusion, the collection of shows featured as the "Best Shows on Freeform TV" has been thoughtfully curated, considering IMDb ratings and chronological order. These selections have earned high praise from both audiences and experts, offering a guarantee of enjoyable and worthwhile entertainment. As you embark on your viewing journey with these exceptional titles, you can expect to be thoroughly entertained and enriched by the diverse and captivating stories they have to offer. So, sit back, relax, and immerse yourself in the world of Freeform's finest television programming.