Welcome to the world of Apple TV+, where captivating storytelling meets exceptional production values. With a growing catalog of original shows, Apple TV+ has quickly made a name for itself as a streaming service that delivers high-quality content across various genres. From heartfelt comedies to gripping dramas and thought-provoking sci-fi series, Apple TV+ offers a diverse range of shows that are sure to keep you entertained. In this blog post, we will dive into some of the best shows on Apple TV+, exploring their unique premises, compelling narratives, and outstanding performances that make them stand out. So grab your popcorn, settle into your favorite spot on the couch, and get ready to explore the world of top-notch programming on Apple TV+ with ease.
Why these titles were selected as Top Shows of Apple TV?
"We've taken great care in curating these titles to ensure your viewing pleasure. Our selection process is grounded in IMDb ratings, and we've organized them in ascending order by year. These movies and shows have garnered praise from both viewers and experts alike, and we're confident you'll find them not only enjoyable but also well worth your time."
1. "Ted Lasso" (2020-2023)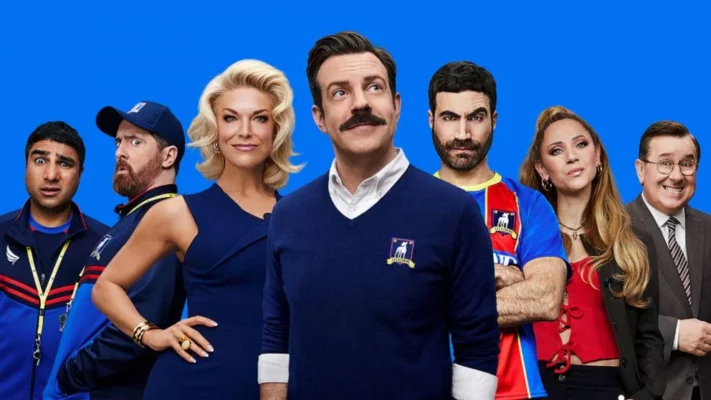 IMDb Rating: 8.7/10
Ted Lasso, a heartwarming and uplifting comedy series, has taken the television world by storm. The story revolves around an American football coach who, despite having no knowledge of soccer, becomes the coach of a Premier League club. The series, with its charming characters and positive messaging, has won numerous awards and has been praised for its ability to bring joy and laughter to audiences. The third and final season is on the horizon, making it the perfect time to experience the journey of Ted Lasso and his team.
The series is highly praised for its uplifting and optimistic tone. It combines humor, drama, and genuine moments of vulnerability to create a delightful and enjoyable viewing experience. The characters are well-developed and endearing, with standout performances from Jason Sudeikis and the talented ensemble cast. The writing is sharp, with clever dialogue and heartfelt storytelling that explores themes of friendship, resilience, and the power of positivity.
Overall, "Ted Lasso" has been widely acclaimed by critics and audiences alike for its feel-good nature, strong performances, and compelling storytelling. It's IMDb rating of 8.7 reflects its popularity and success.
2. "The Morning Show" (2019 – Ongoing)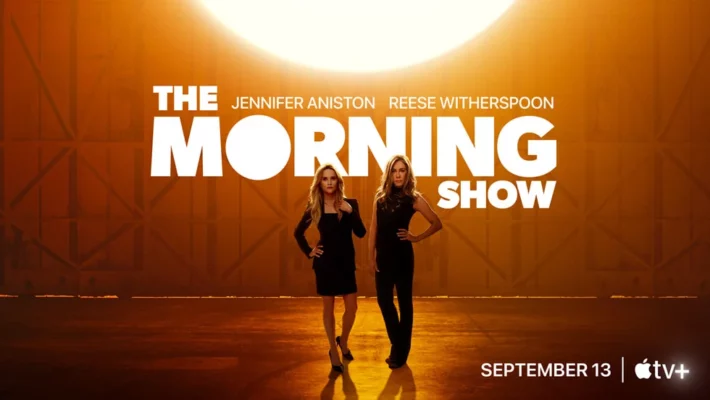 IMDb Rating: 8.2/10
"The Morning Show" is a gripping drama series created by Jay Carson and starring Jennifer Aniston, Reese Witherspoon, and Steve Carell. Set in the world of morning news television, the show delves into the behind-the-scenes chaos and power struggles at a major network after a beloved anchor (played by Steve Carell) is fired amidst a scandal. Jennifer Aniston portrays his co-anchor, Alex Levy, while Reese Witherspoon plays a determined field reporter who shakes up the network.
The series tackles timely and relevant issues, including the #MeToo movement, gender dynamics in the workplace, and the pursuit of journalistic integrity. It offers a compelling exploration of the personal and professional lives of the characters, showcasing their complexities, ambitions, and the compromises they make in the pursuit of success.
With stellar performances from its talented cast, especially Aniston and Witherspoon, "The Morning Show" captivates viewers with its intense performances and intricate character development. The writing is thought-provoking, delving into the ethical dilemmas faced by journalists and the impact of the media on society.
3. "Defending Jacob" (2022)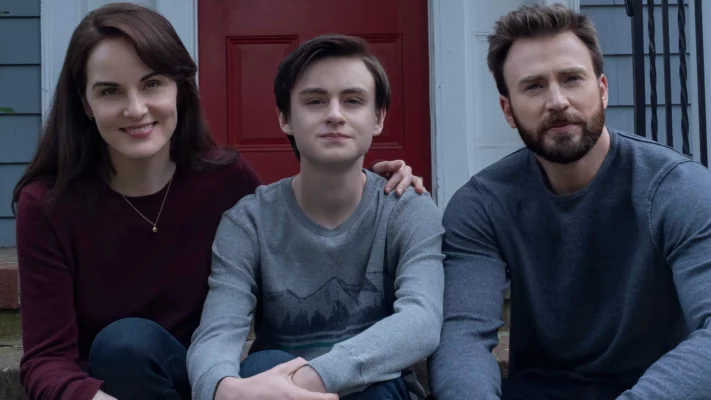 IMDb Rating: 7.8/10
"Defending Jacob" is a gripping crime drama miniseries based on the novel of the same name by William Landay. The show follows the Barber family, whose lives are upended when their 14-year-old son, Jacob (played by Jaeden Martell), is accused of murdering a classmate. Chris Evans stars as Jacob's father, Andy, a district attorney who finds himself torn between his duty to uphold justice and his unwavering belief in his son's innocence.
The series expertly explores the complexities of family, loyalty, and the effects of a high-profile murder trial on the community. It delves into the psychological toll the accusations take on the Barber family, raising questions about nature versus nurture and the lengths a parent would go to protect their child.
With a strong central performance from Chris Evans and a talented supporting cast that includes Michelle Dockery and Jaeden Martell, "Defending Jacob" offers a tense and emotionally charged viewing experience. The writing is suspenseful and keeps viewers guessing, weaving a captivating narrative that keeps them engaged until the final episode.
4. "See" (2019-2022)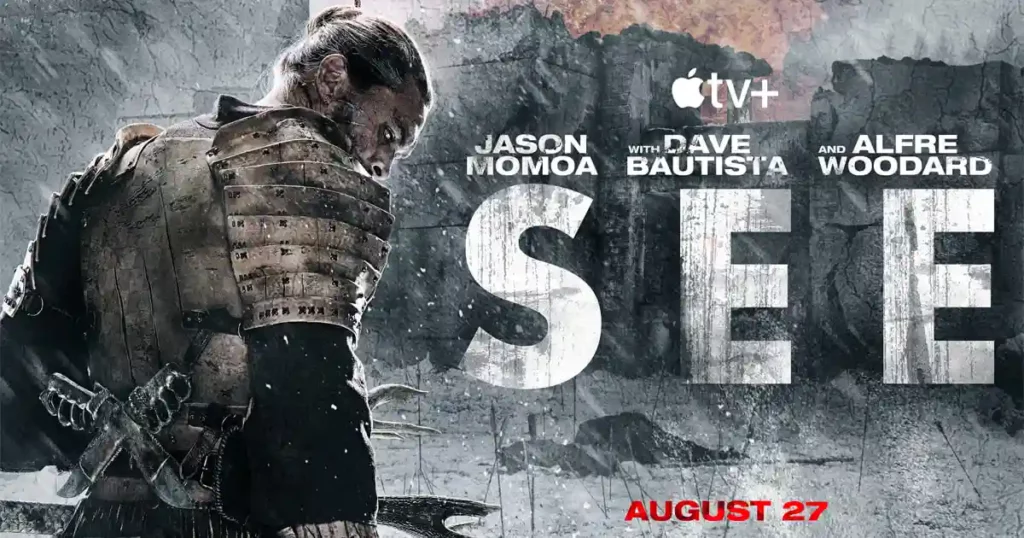 IMDb Rating: 7.6/10
"See" is an epic science fiction series created by Steven Knight and starring Jason Momoa. Set in a future where humanity has lost the sense of sight, the show follows Baba Voss (played by Momoa), a tribal leader, as he navigates a world where survival is dependent on other heightened senses. When his children are born with the ability to see, they become the target of a powerful queen who seeks to control them.
The series stands out for its unique premise, immersive world-building, and stunning visuals. The post-apocalyptic setting is richly depicted, and the action sequences are well-executed. The show explores themes of power, belief systems, and the lengths individuals will go to protect their loved ones.
While "See" has received mixed reviews from critics, it has gained a dedicated fan base. The performances, particularly from Jason Momoa and Sylvia Hoeks, are commendable, and the production values are high. The show offers a visually captivating experience and an intriguing exploration of a society without sight.
5. "Servant" (2019-2023)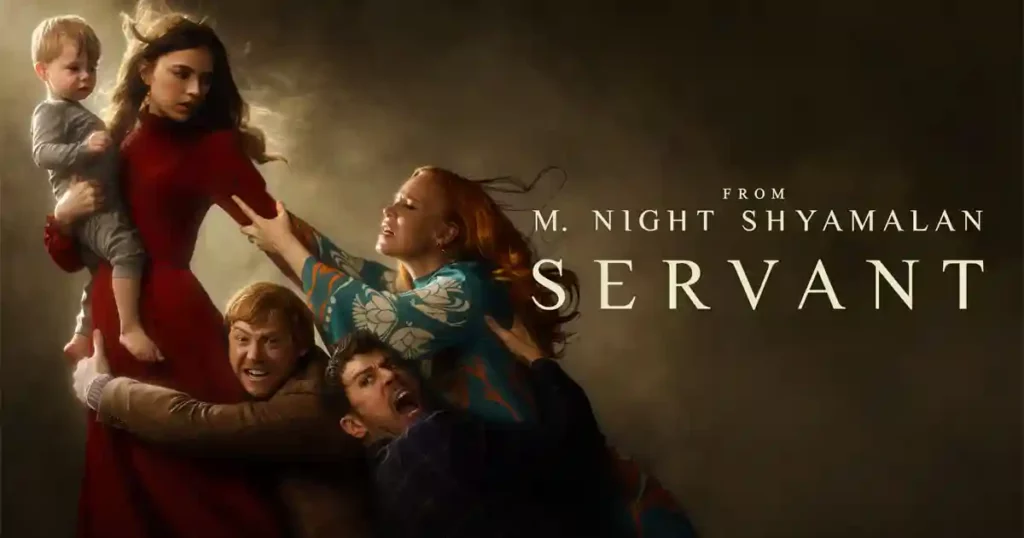 IMDb Rating: 7.4/10
"Servant" is a psychological horror series created by Tony Basgallop and produced by M. Night Shyamalan. The show revolves around a Philadelphia couple, Sean and Dorothy Turner (played by Toby Kebbell and Lauren Ambrose), who hire a nanny named Leanne (played by Nell Tiger Free) to care for their newborn son. However, they soon discover that their baby is actually a lifelike doll, and their lives take a dark and unsettling turn.
With its atmospheric cinematography, eerie ambiance, and slow-burn storytelling, "Servant" creates a sense of unease and mystery that keeps viewers engaged. The series explores themes of grief, loss, and the fragility of the human mind. Each episode peels back layers of the character's pasts, unveiling secrets and raising questions about what is real and what is imagined.
The performances in "Servant" are commendable, with standout portrayals from Lauren Ambrose and Rupert Grint. The show's meticulous attention to detail and its ability to maintain suspense make it a compelling watch for fans of psychological thrillers.
6. "Mythic Quest" (2020-Ongoing)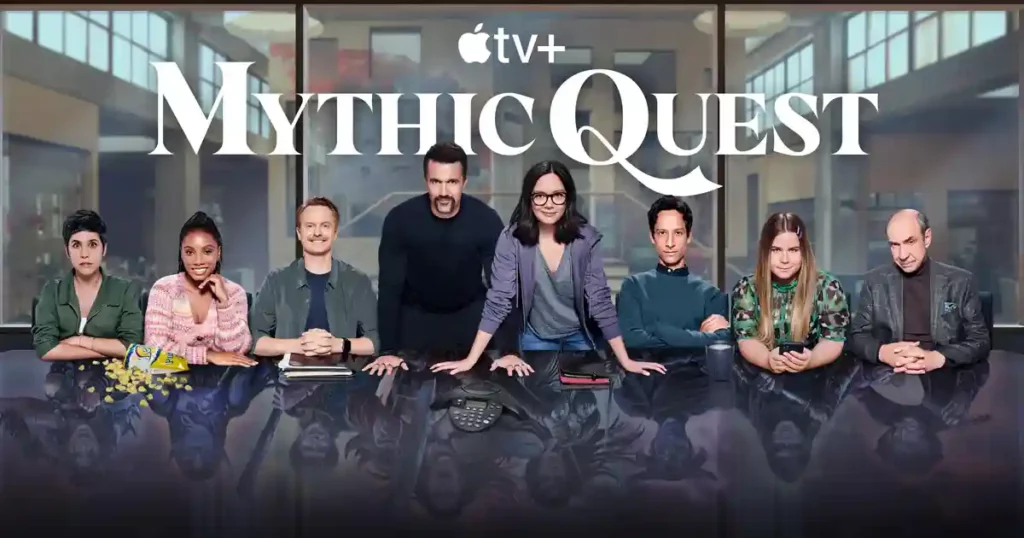 IMDb Rating: 7.7/10
"Mythic Quest" is a comedy series created by Rob McElhenney, Charlie Day, and Megan Ganz. The show takes place in a video game development studio and follows the eccentric team behind the popular online game "Mythic Quest." Led by the egotistical creative director Ian Grimm (played by Rob McElhenney), the team navigates the challenges of maintaining the game's success while dealing with their own personal and professional dynamics.
With its clever writing, sharp humor, and well-drawn characters, "Mythic Quest" offers an entertaining and insightful exploration of the gaming industry and the people who work in it. The show balances workplace comedy with heartfelt moments, addressing themes of teamwork, creativity, and the blurred lines between virtual and real-life relationships.
The performances in "Mythic Quest" are excellent, with a standout cast that includes Rob McElhenney, Charlotte Nicdao, and F. Murray Abraham. The series successfully captures the spirit of the gaming community and has been praised for its authenticity and comedic brilliance.
7. "For All Mankind" (2019-Ongoing)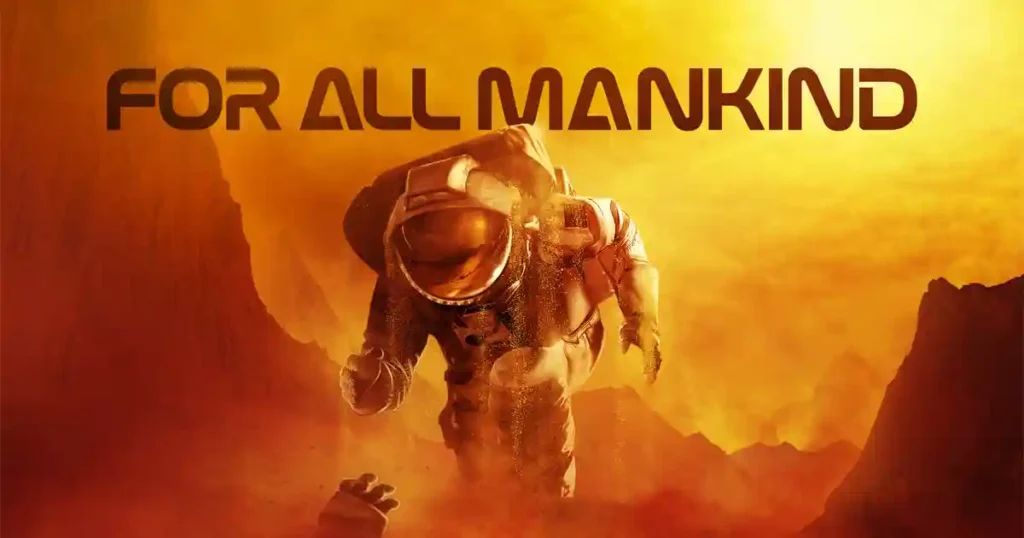 IMDb Rating: 8.1/10
"For All Mankind" is an alternate history drama series created by Ronald D. Moore, Matt Wolpert, and Ben Nedivi. Set in the 1960s, the show presents a fictionalized version of the space race between the United States and the Soviet Union. It explores what might have happened if the global space program had continued and the Soviets had landed on the moon first.
The series offers a compelling and thought-provoking look at the societal and technological ramifications of an extended space exploration program. It delves into the lives of the astronauts, their families, and the geopolitical tensions of the time, while also addressing issues of gender and racial discrimination.
With strong performances from its ensemble cast, including Joel Kinnaman, Michael Dorman, and Wrenn Schmidt, "For All Mankind" immerses viewers in its alternate historical setting. The show's attention to detail, compelling storytelling, and its ability to blend real events with fictionalized narratives have earned it critical acclaim.
8. "Truth Be Told" (2019-2023)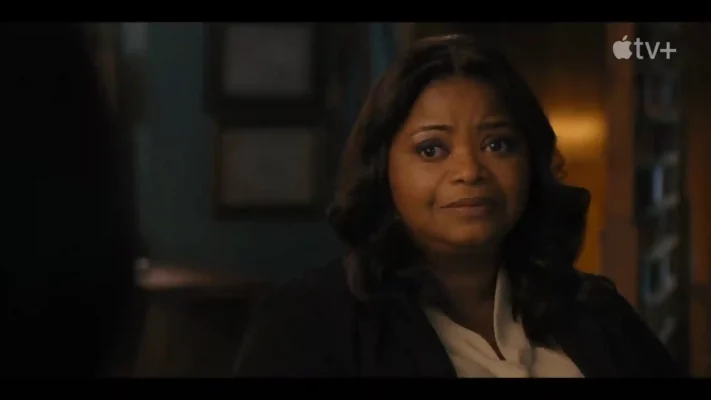 IMDb Rating: 7.2/10
"Truth Be Told" is a crime drama series created by Nichelle Tramble Spellman. The show follows Poppy Parnell (played by Octavia Spencer), a true crime podcaster who becomes involved in a new investigation involving a convicted murderer (played by Aaron Paul) whom she may have wrongfully influenced during his trial. As Poppy delves deeper into the case, she uncovers new evidence and reopens old wounds.
The series skillfully explores the impact of true crime media and the consequences of digging up the past. It raises questions about memory, justice, and the blurred lines between truth and storytelling. Octavia Spencer delivers a powerful performance as the determined protagonist, supported by a talented ensemble cast that includes Lizzy Caplan and Michael Beach.
While "Truth Be Told" has received mixed reviews, it offers a compelling narrative and keeps viewers engaged with its twists and turns. The show's examination of the human desire for closure and the search for truth within a complex web of secrets and lies makes for intriguing viewing.
9. "Little America" (2020 – Ongoing)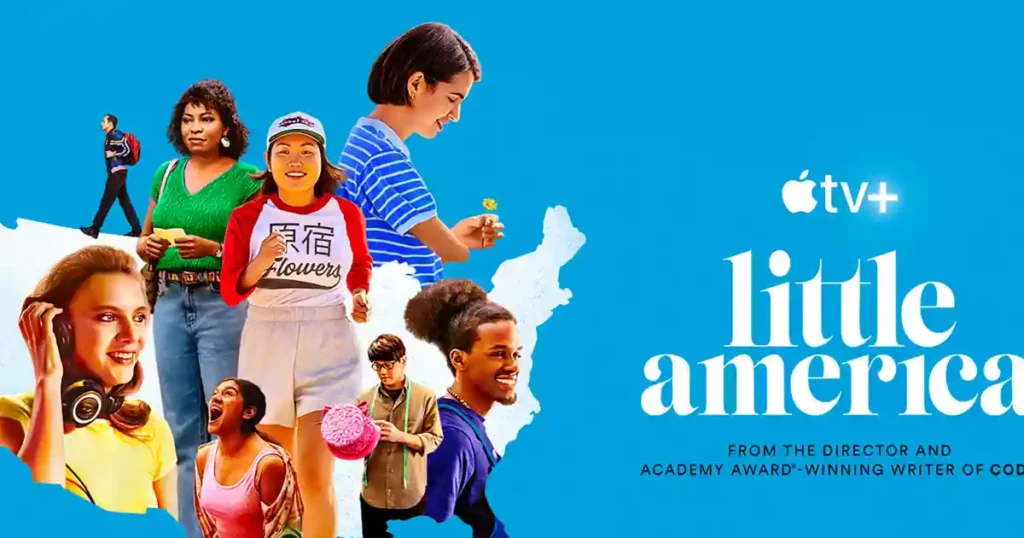 IMDb Rating: 7.6/10
"Little America" is an anthology series created by Kumail Nanjiani and Emily V. Gordon. Each episode tells a self-contained story based on real-life accounts of immigrants in the United States. The show explores a diverse range of experiences, highlighting the triumphs, struggles, and contributions of immigrants in American society.
The series stands out for its heartfelt and authentic storytelling, offering a nuanced portrayal of immigrant life. Each episode focuses on a different individual or family, immersing viewers in their journeys, hopes, and dreams. The show addresses themes of identity, cultural assimilation, and the pursuit of the American Dream.
With its strong ensemble cast and compelling narratives, "Little America" presents a poignant and timely exploration of the immigrant experience. The series has been praised for its diversity, empathy, and the way it challenges stereotypes.
10. "Dickinson" (2019-2021)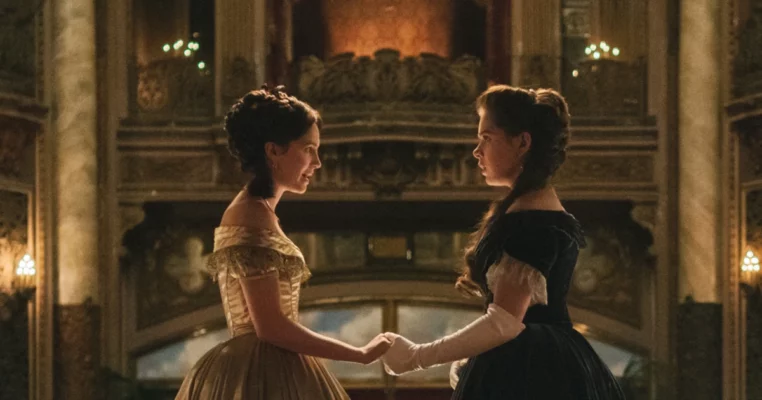 IMDb Rating: 7.7/10
"Dickinson" is a period comedy-drama series created by Alena Smith. The show takes a contemporary and irreverent approach to the life of renowned poet Emily Dickinson (played by Hailee Steinfeld). Set in the 19th century, the series explores Dickinson's world, her struggles for recognition, and her relationships with family, friends, and potential love interests.
"Dickinson" offers a fresh and unique take on the biographical genre, blending historical elements with modern sensibilities. The show tackles themes of gender, artistry, and societal expectations, while also incorporating elements of magical realism. It features a talented ensemble cast, including Hailee Steinfeld, Jane Krakowski, and Toby Huss.
With its witty writing, vibrant visual style, and Steinfeld's compelling performance, "Dickinson" delivers an engaging and imaginative interpretation of Emily Dickinson's life and poetry.
11. "Foundation" (2021 – Ongoing)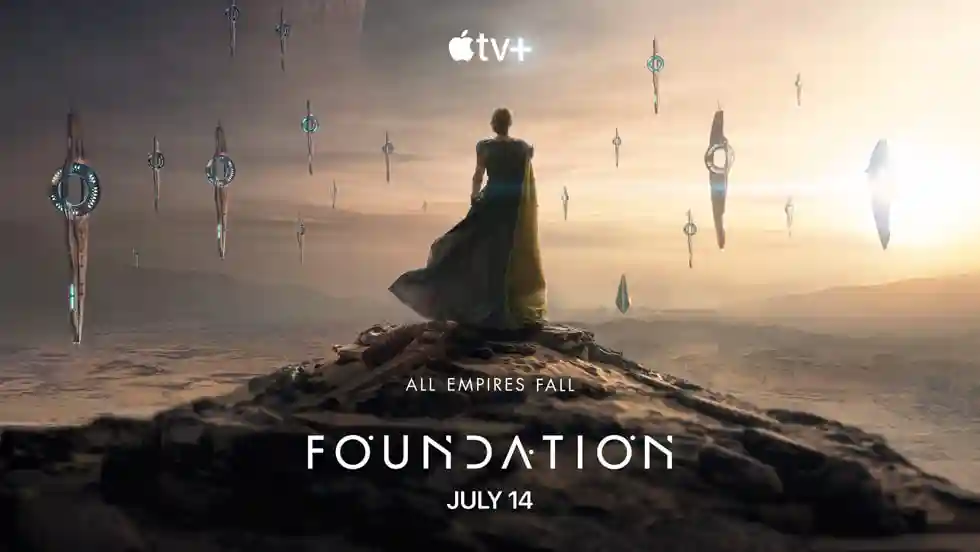 IMDb Rating: 7.7/10
"Foundation," adapted from Isaac Asimov's renowned science fiction book series, is a visually spectacular and ambitious venture into the realms of futuristic storytelling. The series revolves around the central character, Hari Seldon, a brilliant mathematician who foresees the collapse of the Galactic Empire. Armed with this knowledge, he embarks on a mission to safeguard invaluable knowledge for the generations to come, laying the foundation for a potential renaissance in a universe on the brink of chaos.
The narrative of "Foundation" is a rich tapestry of political machinations, rebellious undertones, and the eternal quest for power, all set against the backdrop of a universe teeming with possibilities and dangers. The series introduces viewers to a plethora of complex characters, each playing a pivotal role in the unfolding drama, and each contributing to the intricate plot that keeps the audience on the edge of their seats. The breathtaking visuals and meticulously crafted settings serve to immerse the viewer in a world where every detail is a piece of a larger, mesmerizing puzzle.
For enthusiasts of science fiction, "Foundation" stands as a must-watch, offering a blend of intellectual stimulation and visual delight. The series, with its grandiose themes and compelling storyline, invites viewers to explore a future where the stakes are high, and the journey is fraught with challenges and revelations. Every episode is a step into the unknown, a dance with destiny, making "Foundation" a captivating experience for those who seek adventures beyond the stars.
12. "The Essex Serpent" (2022)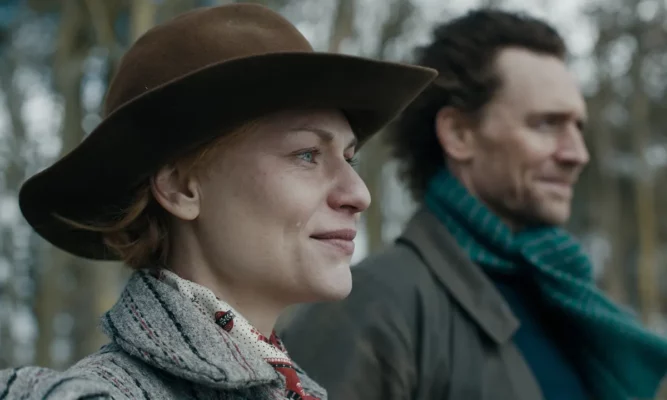 IMDb Rating: 6.3/10
"The Essex Serpent," a new miniseries on Apple TV+, adapted by Anna Symon from Sarah Perry's bestselling novel, follows young widow Cora Seaborne (Claire Danes) as she moves to Aldwinter to pursue life as an amateur paleontologist after her abusive husband's death. The series explores sightings of a legendary monster, the evolving relationships between Cora, Rev Will Ransome (Tom Hiddleston), and other characters, and delves into themes of myth, science, religion, and various forms of love. However, the adaptation is criticized for lacking the chemistry and vibrancy of the novel, with Hiddleston's performance receiving mixed reviews, and Danes praised for her portrayal of Cora.
Despite the strong performances by the female cast and the exploration of profound themes, the series is described as somewhat cold and sluggish compared to the lush and vibrant source material. The adaptation struggles to capture the full depth and passion of the novel, with some of the essence seemingly lost in translation, although it still works well as a drama with twists and visually striking direction under Clio Barnard.
Fans of the original book might find the screen adaptation lacking in capturing the novel's intricate details and emotional depth, with the on-screen relationships and character dynamics not as convincing. However, Claire Danes' performance as Cora is highlighted as a grounding and truthful element in the series, and the adaptation still delivers a visually captivating drama with thematic richness.
Wrap Up!
Apple TV+ has truly carved a niche for itself in the crowded landscape of streaming services. The diversity and quality of its offerings reflect a commitment to storytelling excellence and a keen understanding of audience preferences. Whether you are a fan of poignant dramas, laugh-out-loud comedies, mind-bending sci-fi, or enlightening documentaries, Apple TV+ has something for everyone. The top 15 shows listed above are a mere glimpse into the vast and varied world that awaits viewers on the platform. So, grab your remote, settle in, and embark on a journey through the captivating and diverse universe of Apple TV+ shows. Happy watching!