In today's golden age of television, streaming platforms have revolutionized the way we consume entertainment. Streaming services have completely changed how we enjoy entertainment in this day and age of television. Acorn TV, one of the best streaming platforms, has gained popularity by offering a wealth of British and foreign television series to a worldwide audience. Acorn TV is a paradise for lovers of mystery and crime thrillers. In this article, we'll examine the best shown on Acorn TV each promises an exciting and dramatic experience.
Why are these Best Shows on Acorn TV Worth Watching?
The shows mentioned in the article are worth watching for several reasons:
Engaging Storylines: These shows all have captivating, brilliantly developed narratives that keep viewers interested from episode to episode.
Complex Characters: The characters in these shows are multi-dimensional and relatable, adding depth and realism to the storytelling.
Outstanding Performances: These series feature stellar performances from their cast members. Talented actors bring their characters to life, making viewers more interested.
International Appeal: Acorn TV's selection of shows is not limited to one region. It includes series from various countries, offering viewers the opportunity to explore different cultures.
1. Mystery Road (2013)
| | |
| --- | --- |
| IMDb Ratings | 7.5/10 |
| Genre | Crime, Drama and Mystery |
| Stars | Aaron Pedersen, Tasia Zalar, Tasma Walton |
| Runtime | 57 minutes |
Can you solve the mystery? is the question that pops up in the mind throughout the Australian series, Mystery Road. This crime drama, which is set against the vast Australian desert, mixes gorgeous cinematography with a complex plot. Detective Jay Swan, the protagonist of the television series, is faced with solving a string of enigmatic crimes that reveal long-suppressed mysteries. The concert is a must-watch due to Aaron Pedersen's outstanding performance and its distinctive location.
Also read: Watch Mystery Road season 3 in UK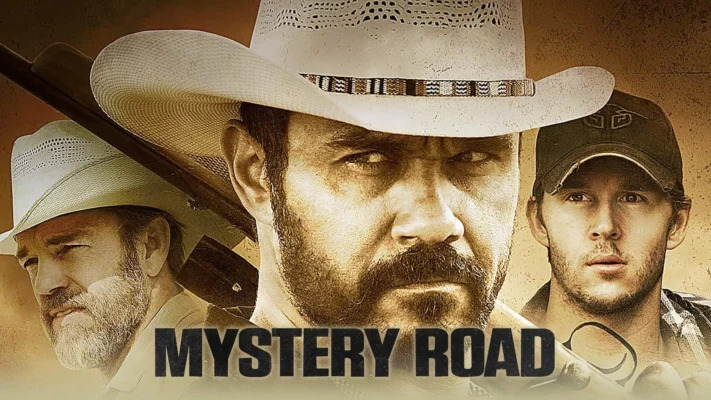 2. Foyle's War
| | |
| --- | --- |
| IMDb Ratings | 8.6/10 |
| Genre | Crime, Drama, and Mystery |
| Stars | Michael Kitchen, Honeysuckle Weeks, Anthony Howell |
| Runtime | 1 hour 30 minutes |
Foyle's War is a treasure for history lovers and mystery fans. This British television series centers on the life of Detective Chief Superintendent Christopher Foyle and is set during World War II. Intricate murder cases are solved by Foyle while he navigates the difficulties of war. Foyle as portrayed by Michael Kitchen is praised for its depth and complexity. Foyle's War is a gripping historical drama and detective story that captivates viewers from beginning to end.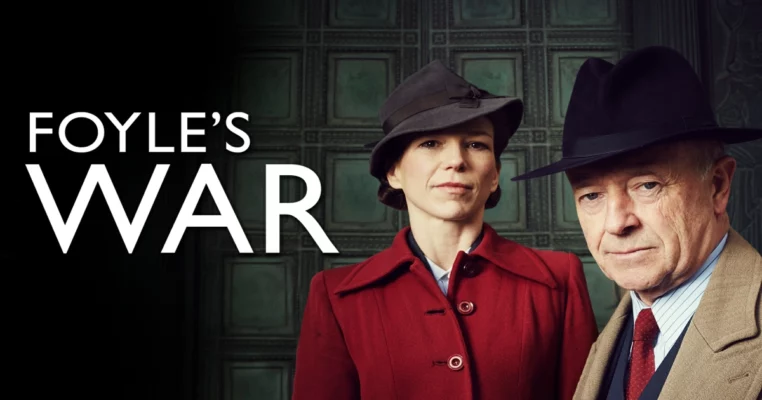 3. Line of Duty
| | |
| --- | --- |
| IMDb Ratings | 8.7/10 |
| Genre | Crime, Drama and Mystery |
| Stars | Martin Compston, Vicky McClure, Adrian Dunbar |
| Runtime | 1 hour |
In the field of British criminal dramas, Line of Duty has been a titan. This series, which Jed Mercurio created, delves deeply into the realm of police corruption. It follows the AC-12 anti-corruption unit. The show has a devoted following all praise for its tough interrogations, surprising story turns, and character growth. The suspenseful and intriguing Line of Duty is a rollercoaster thanks to its compelling plot and outstanding ensemble cast.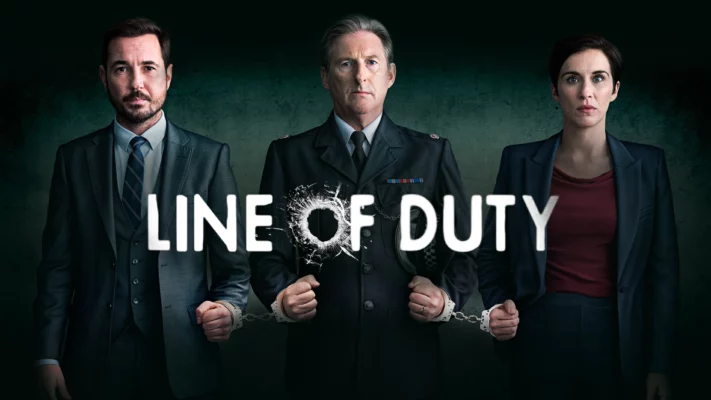 4. Ms. Fisher's Modern Murder Mysteries
| | |
| --- | --- |
| IMDb Ratings | 7.3/10 |
| Genre | Crime, Drama and Mystery |
| Stars | Geraldine Hakewill, Joel Jackson, Catherine McClements |
| Runtime | 1 hour 26 minutes |
Ms. Fisher's Modern Murder Mysteries, a fun spin-off of the popular series Miss Fisher's Murder Mysteries, is set in 1960s Melbourne. The series recounts the exploits of Peregrine Fisher, the niece of the first Phryne Fisher, as she elegantly and creatively solves murders. With its emphasis on fashion, music, and, of course, murder mysteries, the series perfectly portrays the spirit of the swinging '60s. The character of Peregrine, played by Geraldine Hakewill, gives the genre an engaging and captivating twist.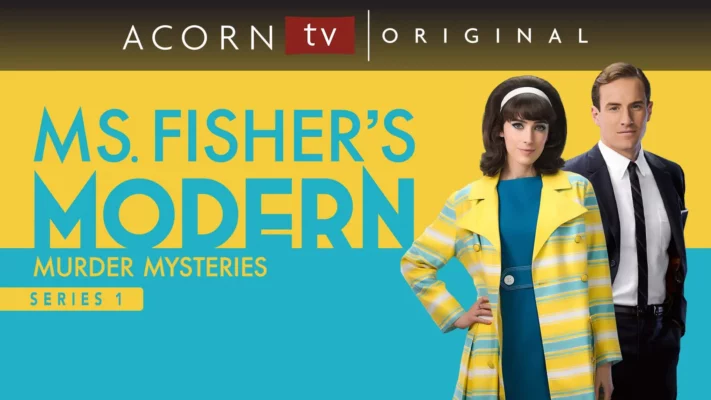 5. London Kills
| | |
| --- | --- |
| IMDb Ratings | 6.8/10 |
| Genre | Crime, Drama and Mystery |
| Stars | Hugo Speer, Sharon Small, Bailey Patrick |
| Runtime | 1 hour |
The plot of the riveting British crime thriller London Kills centers on the murder investigations conducted by a team of detectives. Although each episode deals with a distinct case, there is a larger mystery that draws viewers in time and time again. The character development in the show is excellent, drawing you emotionally into the lives of the detectives and the crimes they look into. Every fan of crime dramas should watch London Kills because of its exciting plot and engaging characters.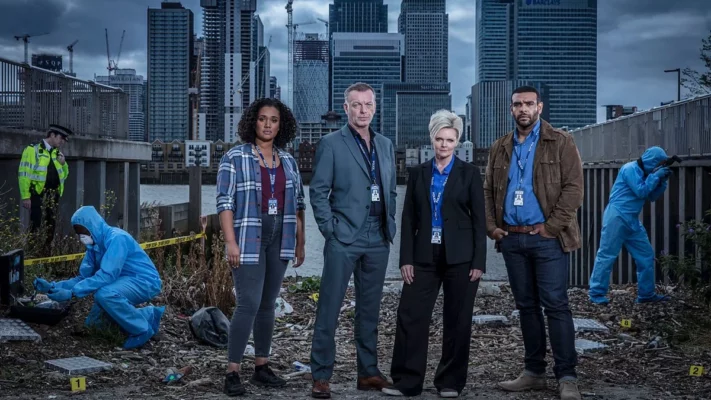 6. Dalgliesh
| | |
| --- | --- |
| IMDb Ratings | 7.6/10 |
| Genre | Crime, Drama and Mystery |
| Stars | Bertie Carvel, Carlyss Peer, Jeremy Irvine |
| Runtime | 45 minutes |
Based on the novels by P.D. James, Dalgliesh follows the cases of the introspective and intellectual detective Adam Dalgliesh. Each episode of this British crime drama is expertly written to keep viewers on the edge of their seats, making it a masterclass in mystery storytelling. The series is evidence of the timeless popularity of classic mystery fiction and Bertie Carvel's portrayal of Dalgliesh is more than perfect.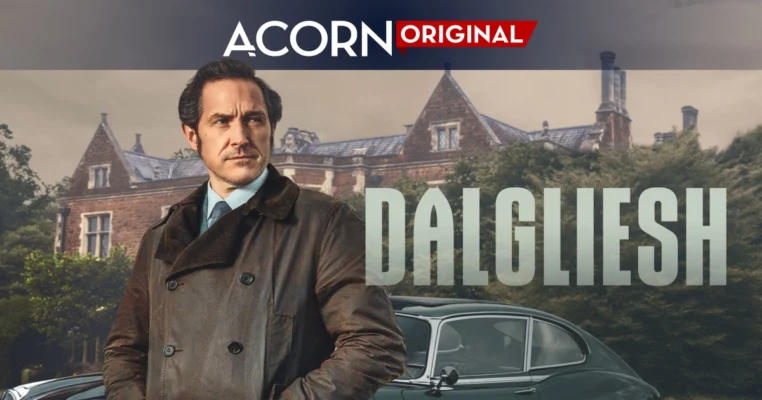 7. Midsomer Murders
| | |
| --- | --- |
| IMDb Ratings | 7.3/10 |
| Genre | Crime, Drama, and Mystery |
| Stars | John Nettles, Jane Wymark, Barry Jackson |
| Runtime | 1 hour 30 minutes |
Midsomer Murders is a classic British detective show that has won over viewers all over the world for more than 20 years. This popular program follows Detective Chief Inspector John Barnaby and his colleagues as they look into a seemingly never-ending string of murders in the gorgeous countryside in the fictional county of Midsomer. The show is renowned for its endearing and quirky characters, scenic locations, and complex murder mysteries.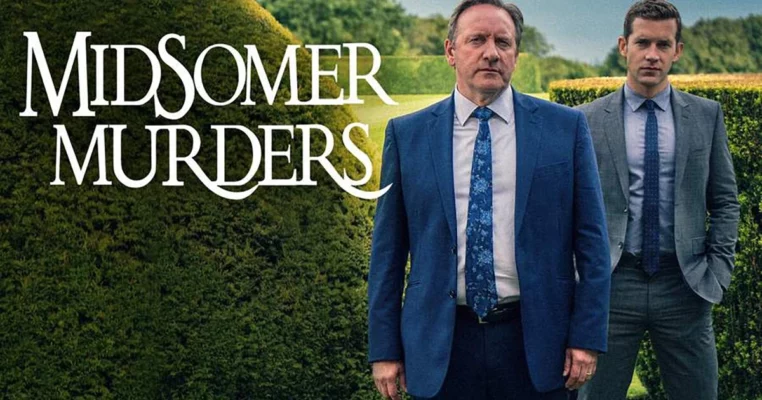 8. The Brokenwood Mysteries
| | |
| --- | --- |
| IMDb Ratings | 7.9/10 |
| Genre | Crime, Drama and Mystery |
| Stars | Neill Rea, Fern Sutherland, Cristina Serban Ionda |
| Runtime | 1 hour 30 minutes |
The New Zealand-produced The Brokenwood Mysteries offers a novel viewpoint on the crime drama genre. The show centers on Detective Senior Sergeant Mike Shepherd as he investigates murders in the quaint town of Brokenwood. The show is a fascinating addition to the realm of mystery television because it combines humor, odd characters, and creative whodunit.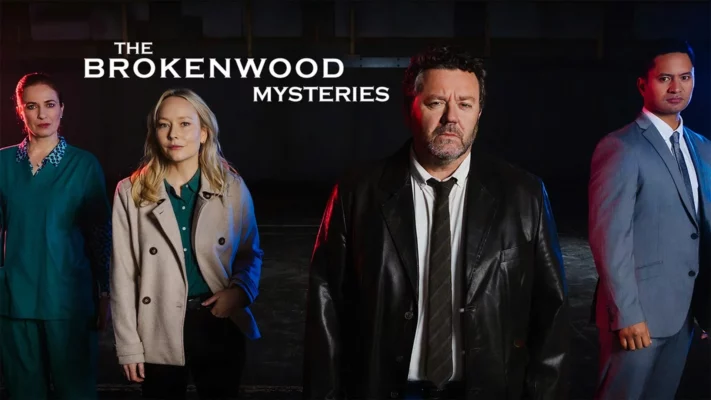 Final Words!
Acorn TV has curated an impressive collection of mystery and crime dramas that cater to a diverse range of tastes. The platform provides a wide variety of exciting mysteries, from historical settings to contemporary intrigue, from the Australian outback to the British countryside. Everybody can find something they enjoy on Acorn TV, whether they favor vintage whodunits or modern crime dramas.