Sling TV has become a go-to streaming platform for cinephiles seeking a diverse cinematic experience from the comfort of their homes. In this article, we've meticulously curated a list of the Best Movies on Sling TV which are top rated. From timeless classics to contemporary gems, these films showcase the platform's rich library of cinematic treasures. Are you finding a solution to watch Sling TV movies in UK? Here is a complete guide to watch Sling TV in UK so you can enjoy non-stop streaming.
Whether you're in the mood for heart-pounding action, thought-provoking dramas, or side-splitting comedies, Sling TV has something for everyone. Join us as we delve into this captivating lineup, celebrating the finest in film available on Sling TV and providing you with your next movie night inspiration.
Why are these the best movies on Sling TV?
We've carefully selected these movies on Sling TV because they represent a captivating blend of genres, eras, and cinematic excellence. Each film has earned its spot through compelling storytelling, exceptional performances, and its ability to cater to a wide range of tastes. We have compiled this list according to IMDb ratings, ensuring that these movies have received high acclaim from audiences and critics alike. 
1- Just Mercy (2019)
| | |
| --- | --- |
| Director | Destin Daniel Cretton |
| Cast | Michael B. Jordan, Jamie Foxx, Brie Larson |
| Genre | Legal Drama |
| IMDB Rating | 7.6/10 |
Just Mercy is a poignant and powerful film that tells the real-life story of Bryan Stevenson, portrayed by Michael B. Jordan, who, after graduating from Harvard, embarks on a journey to Alabama. His mission is to provide legal aid to those wrongly imprisoned or denied fair legal representation.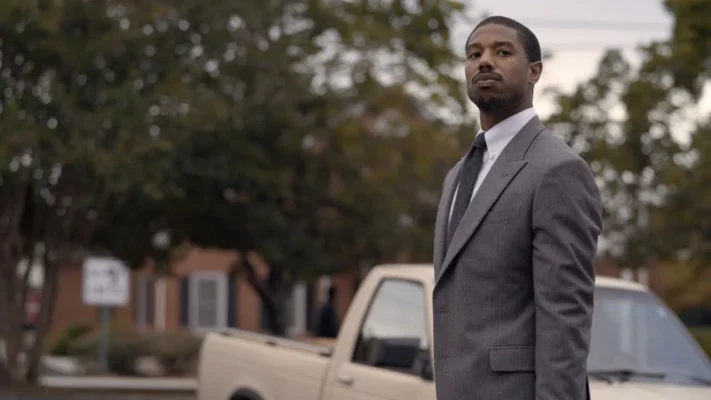 The heart of the narrative revolves around the case of Walter McMillian, played by Jamie Foxx, a man unjustly convicted of a crime he did not commit, facing the death penalty. Stevenson's unwavering dedication to seeking justice for McMillian takes center stage, against a backdrop of systemic racism, legal complexities, and political maneuvering.
2- The Illusionist (2006)
| | |
| --- | --- |
| Director | Neil Burger |
| Cast | Edward Norton, Jessica Biel, Rufus Sewell |
| Genre | Mystery/Romance |
| IMDB Rating | 7.5/10 |
In the enchanting backdrop of Vienna, a talented magician rises to fame with a repertoire that ranges from captivating tricks to seemingly miraculous acts, including the resurrection of the deceased. His heart, however, belongs to the beloved Duchess, setting the stage for a tumultuous love story.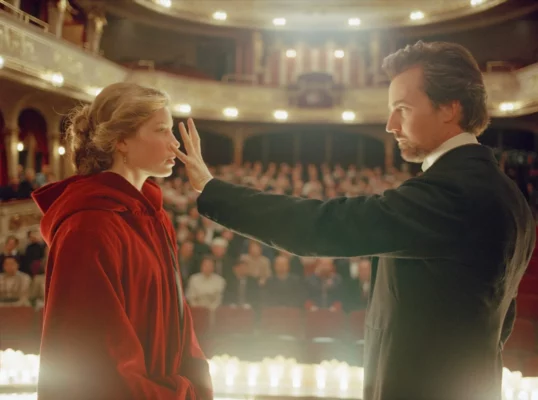 The magician's devotion to the Duchess sparks rivalry with the ambitious Crown Prince, whose menacing demeanor and political aspirations place him in direct competition with the magician. In a bid to eliminate his charismatic rival, the Crown Prince accuses the magician of practicing necromancy, a grave and forbidden art.
3- Spider-Man: Far From Home (2019)
| | |
| --- | --- |
| Director | Jon Watts |
| Cast | Tom Holland, Samuel L. Jackson, Jake Gyllenhaal |
| Genre | Action/Sci-Fi |
| IMDB Rating | 7.4/10 |
In Spider-Man: Far From Home, the friendly neighborhood hero, Peter Parker, portrayed by Tom Holland, embarks on a European vacation hoping for a break from his web-slinging duties. However, his plans take a dramatic detour when Nick Fury approaches him for a mission of global importance.
A series of colossal elemental creatures, representing Earth, air, water, and fire, suddenly emerge, wreaking havoc across the continent. This enigmatic threat puts the entire planet in peril, compelling Peter to reprise his role as Spider-Man.
Also read: Watch Spider Man Movies In Order
4- Zero Dark Thirty (2012)
| | |
| --- | --- |
| Director | Kathryn Bigelow |
| Cast | Jessica Chastain, Joel Edgerton, Chris Pratt |
| Genre | War/Thriller |
| IMDB Rating | 7.4/10 |
Zero Dark Thirty is a gripping portrayal of the relentless pursuit of Osama bin Laden, the world's most wanted terrorist following the tragic events of September 11, 2001. The film spans two U.S. presidential administrations, emphasizing the unwavering commitment and resources invested in tracking down the elusive terrorist leader.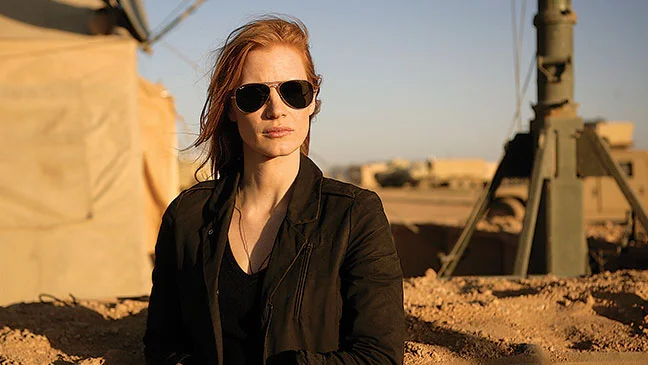 Jessica Chastain delivers a powerful performance as a determined female intelligence officer, whose dedication and tenacity become pivotal in the hunt for bin Laden. The movie climaxes with the high-stakes nocturnal raid in Abbottabad, Pakistan, in May 2011.
5- The Shape of Water (2017)
| | |
| --- | --- |
| Director | Guillermo del Toro |
| Cast | Sally Hawkins, Octavia Spencer, Michael Shannon |
| Genre | Romantic/Fantasy |
| IMDB Rating | 7.3/10 |
Set against the backdrop of 1962 Baltimore, The Shape of Water is a visually mesmerizing tale that unfolds within a high-security federal facility. The protagonist, Elisa, portrayed by Sally Hawkins, leads a muted and solitary life as a cleaning lady. Her world undergoes a profound transformation when she stumbles upon a classified laboratory experiment – a mysterious amphibious creature from South America, confined to a water tank.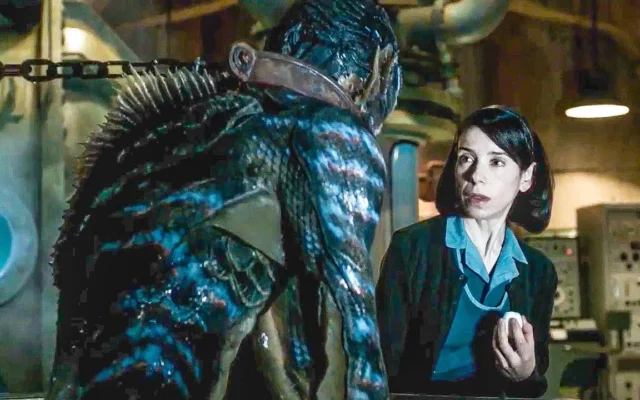 As Elisa forms a unique bond with this enigmatic being, she realizes that the creature's very existence hangs in the balance, with a malevolent government agent and a compassionate marine biologist at the center of this high-stakes drama. Guillermo del Toro's masterful storytelling weaves together elements of romance, fantasy, and social commentary, creating a cinematic experience that captivates the senses and the heart.
6- The Northman (2022)
| | |
| --- | --- |
| Director | Robert Eggers |
| Cast | Alexander Skarsgård, Anya Taylor-Joy, Ethan Hawke. |
| Genre | Adventure/ Historical drama |
| IMDB Rating | 7.0/10 |
The Northman unfolds as a sweeping Viking saga, centered around the tragic story of Amleth. This epic tale begins with the brutal betrayal of King Aurvandill by his brother, Fjolnir, who not only murders the king but also seizes his wife. Young Amleth, scarred by the loss of his parents, flees the kingdom, determined to save his mother and avenge his father's death.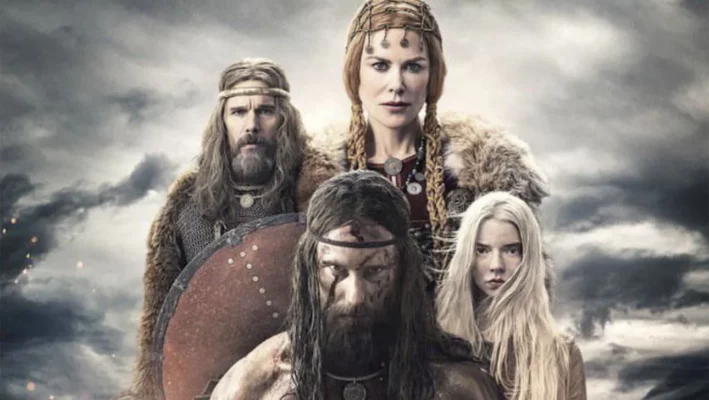 Years in exile transform Amleth into a formidable Viking, but his true purpose never fades. Fate intervenes when he encounters a prophetess who serves as a poignant reminder of his solemn vows. This encounter ignites a relentless pursuit of justice, culminating in a breathtaking and tumultuous journey to reclaim his family, his honor, and the kingdom stolen from him.
7- The Upside (2017)
| | |
| --- | --- |
| Director | Neil Burger |
| Cast | Bryan Cranston, Kevin Hart, Nicole Kidman |
| Genre | Comedy Drama |
| IMDB Rating | 7.0/10 |
The Upside is a heartwarming film that navigates the unexpected bond between Philip, a wealthy quadriplegic, and Dell, an ex-convict on parole working as his caregiver. Philip's disability necessitates round-the-clock assistance, and Dell's turbulent past and personal struggles make him an unlikely candidate for the job. However, their lives intersect in a way that defies expectations.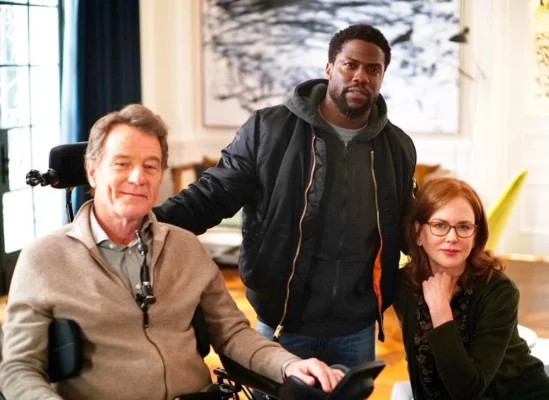 As Dell grapples with the complexities of his own life, including the search for his estranged child and former partner, his relationship with Philip evolves from professional duty to genuine friendship. Through this connection, both men undergo profound transformations, relearning the essence of life's joys and meaning.
8- The Humans (2021)
| | |
| --- | --- |
| Director | Stephen Karam |
| Cast | Richard Jenkins, Jayne Houdyshell, Amy Schumer |
| Genre | Drama |
| IMDB Rating | 6.1/10 |
The Humans is a poignant exploration of a family reunion set in a pre-war duplex in Manhattan. Eric Blake extends a heartfelt invitation to three generations of his Pennsylvania family, gathering in his daughter's apartment to celebrate the Thanksgiving holiday.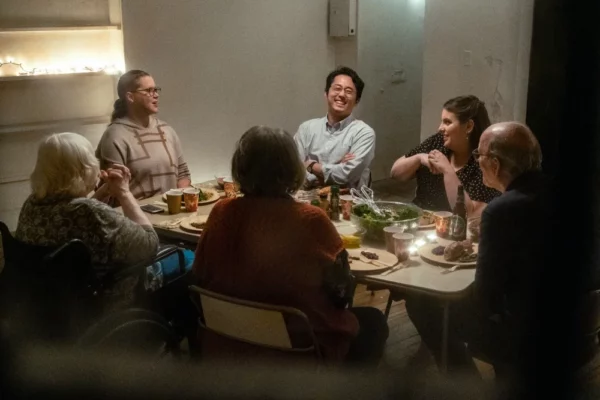 With a blend of love and humor, the film encapsulates the quintessential family dynamic. The dinner begins in typical fashion, brimming with warmth and tradition. However, as time progresses, the atmosphere becomes increasingly charged with unspoken tensions, simmering beneath the surface. Inevitably, the facade of familial harmony cracks, revealing the hidden secrets and vulnerabilities that each family member harbors.
9- Candyman (2021)
| | |
| --- | --- |
| Director | Nia DaCosta |
| Cast | Yahya Abdul-Mateen II, Tony Todd, Teyonah Parris. |
| Genre | Horror/Supernatural |
| IMDB Rating | 5.9/10 |
Candyman is a haunting and thought-provoking horror film that resurrects an urban legend in the gritty backdrop of Chicago's Cabrini-Green housing project. The story revolves around Anthony, an artist intrigued by the terrifying tales of the Candyman, a malevolent spectral figure linked to gruesome murders.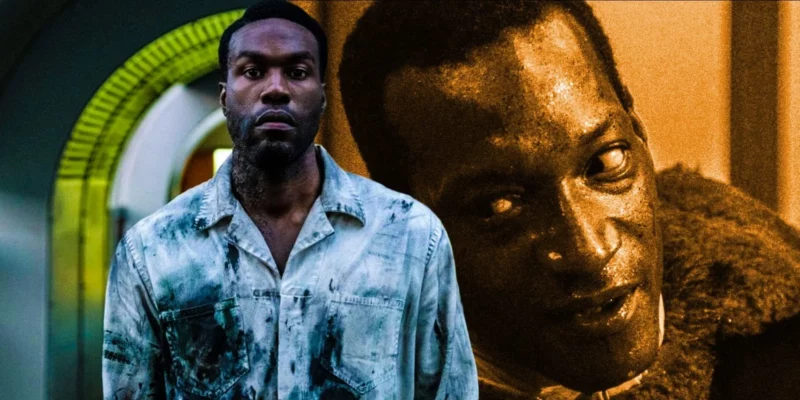 As Anthony delves deeper into the urban legend, his fascination turns into an obsession, blurring the lines between reality and his sanity. With each step, he unravels the dark history of the Candyman and his connection to the community's traumas. The film masterfully weaves a narrative of psychological horror, societal commentary, and supernatural elements.
Summing it up!
From heart-pounding adventures to soul-stirring dramas, these carefully curated selections guarantee an enriching viewing experience. As we conclude our journey through the best movies on Sling TV and it's evident that this platform transcends borders, delivering quality storytelling that captivates audiences worldwide. So, whether you're in search of a thrilling escape, an emotional rollercoaster, or thought-provoking narratives, Sling TV stands as a reliable destination to satisfy your cinematic cravings. Let these movies be your gateway to exceptional storytelling, available at your fingertips.