Believe it or not! You can get a real thrill out of action movies on HBO Max. Remember the James Bond movie series? What about the Fast and Furious movie series? Oh, want a horror thriller? Did Insidious (chapter 2 specifically) give you spooky vibes as if you are surrounded by unseen entities in your house?
The best action movies are always those that can bring viewers to the edge of their seats and hearts at their throats. Thrill can be of different types but it has been observed that most movie lovers like to watch action-thriller movies that tend to captivate their attention for a longer period. To that end, we have compiled a list of the most-watched and most demanded best HBO Max action movies.
So, movie-lovers, let's get into the depth of this article and know what some best action movies with the best storyline and real thrill. Enjoy these HBO Max action movies in 2023!
Discover an exhilarating world of action on HBO Max that will truly captivate your senses! Recall the iconic James Bond series or the adrenaline-pumping Fast and Furious franchise. If you crave a horror thriller, did Insidious Chapter 2 send shivers down your spine, making you feel surrounded by unseen entities at home?
The most gripping action movies are those that keep viewers on the edge of their seats, hearts racing. Thrills come in various forms, and action-thrillers often hold the audience's attention for an extended period. In light of this, we've curated a selection of the most-watched and highly requested action movies on HBO Max. Movie enthusiasts, dive deep into this article to explore the best action films with compelling storylines and genuine thrills. Immerse yourself in these movies, which are easily available on HBO Max in UK, for an unforgettable cinematic experience in 2023!
1. Oblivion (2013)
"Oblivion" is a 2013 science fiction film starring Tom Cruise as Jack Harper, set in a post-apocalyptic Earth following a war with extraterrestrial beings called Scavs. Jack works as a drone repairman, maintaining equipment that protects energy generators from Scav attacks. As the story unfolds, Jack discovers unsettling truths about the war, his memories, and the nature of his mission, all while encountering a mysterious woman who triggers memories of a life he can't quite remember. The film, directed by Joseph Kosinski, received praise for its striking visuals and Tom Cruise's performance, offering a blend of action, mystery, and philosophical themes.
The narrative of "Oblivion" weaves through a visually stunning and thought-provoking landscape, exploring themes of identity and memory against the backdrop of a post-apocalyptic world. The film's twists and turns, coupled with its atmospheric score, contribute to its appeal as a captivating science fiction experience.
2. The Batman (2022)
"The Batman," directed by Matt Reeves, features Robert Pattinson as the titular character, taking on the role of Bruce Wayne/Batman. In this film Batman wanders into Gotham City's underworld when a twisted executioner leaves a path of obscure signs. As the proof leads nearer to home and the scale of the culprit's arrangements becomes clear, he should manufacture new connections, expose the guilty party and bring justice to the misuse of force and corruption that has long tormented the city
You will see Batman in the Gotham City underworld when he suddenly encounters some twists and turns. The story follows the murder of Gotham City's mayor, Don Mitchell, by a serial killer known as the Riddlerâ killer who targets elite residents of the city. As Batman delves deeper into the investigation, he discovers a vast, interconnected web of corruption that leads him into his own dark past. Not only this but there's so much to be excited about as this is a rivalry between Batman and the creepiest villain, so what is stopping you from watching this movie?
3. Black Adam (2022)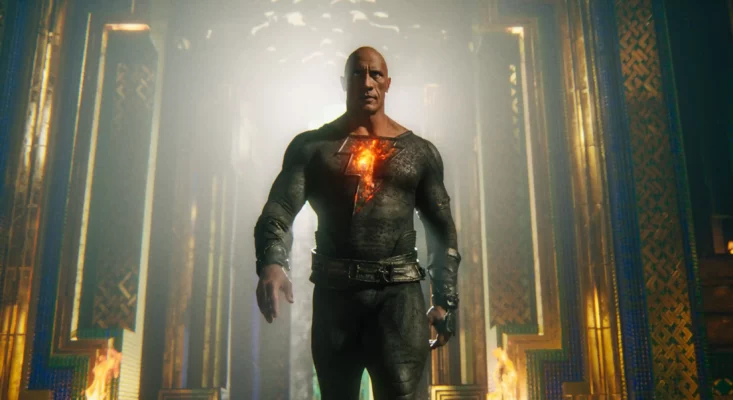 "Black Adam" is a superhero film based on the DC Comics character of the same name. Dwayne "The Rock" Johnson stars as the titular character, Black Adam. The character is a complex antihero with magical powers and has often been portrayed as a nemesis to Shazam (Captain Marvel) in the DC Comics universe.
The film was in development for several years, and Dwayne Johnson had been attached to the project for quite some time. "Black Adam" was intended to be part of the DC Extended Universe (DCEU) and was set to explore the origins and motivations of the character
Black Adam, being blessed with supernatural power, explores the legend of a powerful anti-hero, who is now missing from his tomb to unleash his own unique capabilities. To cope with the situation, Black Adam brings a group of superheroes known as The Justice Society. Being one of the most successful movies of Dwayne Johnson. Black Adam is a must-watch movie of HBO Max.
4. The Dark Knight (2008)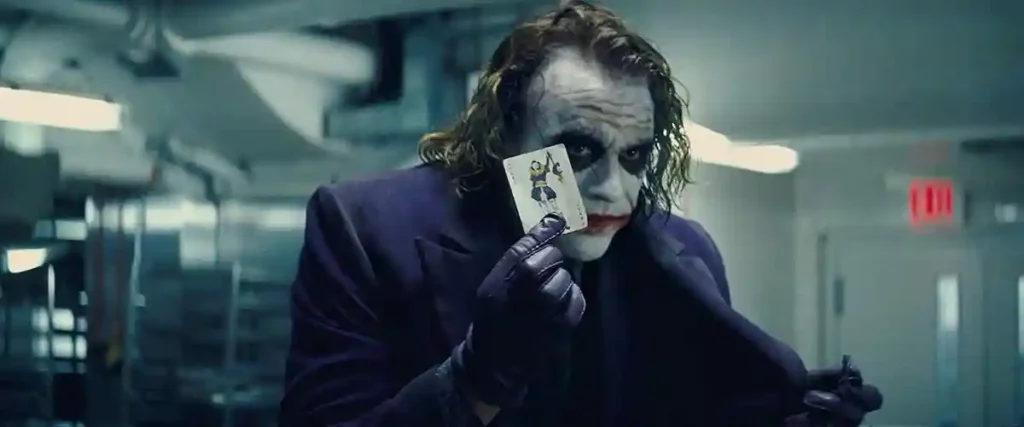 The Dark Knight has earned great recognition from the audience, with IMDb's highest ratings. A With a captivating storyline, exceptional action thrills with unbelievable performances. Like Batman, The Dark Knight focuses on Gotham's Political machinations, in which people become trapped in corrupt legislation and require the help of vigilantes to make the city a secure place to live in. However, as soon as the Joker reveals in the movie, the movie gets more interesting as we will know that the stakes are high with a new villain who's terrorizing Gotham. The entire movie perfectly balances the amazing storyline and the action thrill. It is indeed the most-watched movie and for you, it's definitely a must-watch.
5. Aquaman (2018)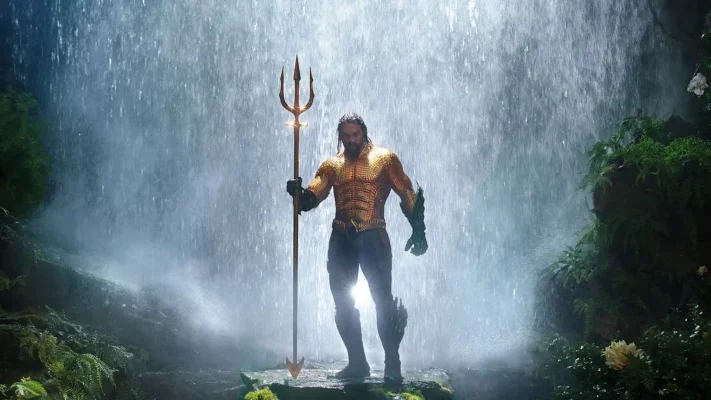 Jason Momoa has excellently performed his character as an Aquaman – Half-human and half-Atlantean, who has the ability to communicate with marine creatures. Arthur Curry goes on a quest to prevent war between the worlds of the ocean and the land. You will be enticed by its incredible action scenes which will leave the audience curious about impactful scenes and what is going to happen next in a chaotic war environment. The fantasy/thriller movie promises to deliver terrific fun from the beginning till the end. So, make sure you settle yourself well on your couch before the real thrill starts.
6. Birds of Prey (and the Fantabulous Emancipation of One Harley Quinn) – 2020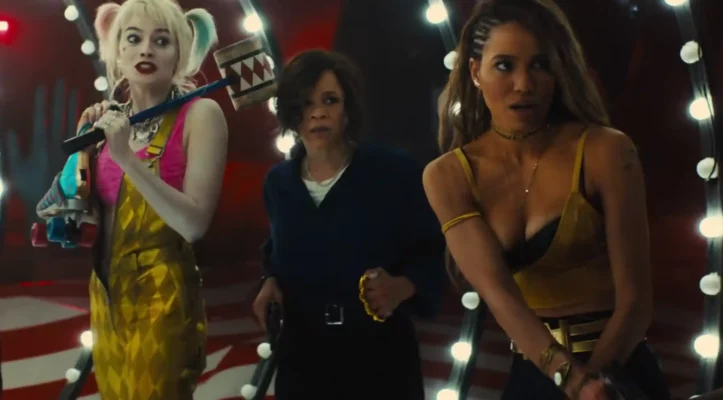 Birds of Prey (and the Fantabulous Emancipation of One Harley Quinn) is based on a reality of sexism and bias. The characters Harley Quinn and Renee Montoya are show stealers due to their incredible performance. What's sad about Harley Quinn is that she picks herself up with her strength after being thrown out in the Gotham City streets by Joker. She had a hard time accepting the harsh truth of life and took her time to recover from her relationship and cut her hair. She then makes a team with Huntress, Renee Montoya, and Black Canary in order to fight with and defeat a gangster and protect a girl.
However, in the aftermath of ruining Sionis criminal empire, Renee Montoya quits the GCPD. On the other hand, Helena joins Diana and Montoya in establishing a team of vigilantes called Birds of Prey. Then, Harley and Cassandra escape by selling the diamond and starting their own business – phew! What a thrill-filled story with ups and downs. You would never want to miss out on the opportunity to watch this one of the best action movies on HBO Max.
7. Inception (2010)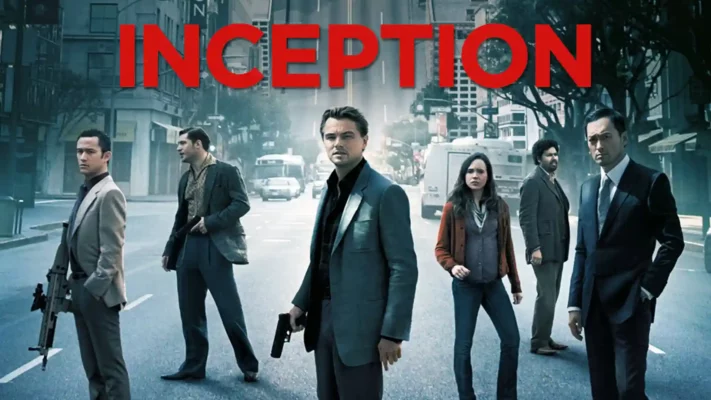 Inception, directed by Christopher Nolan, is a mind-bending sci-fi thriller and one of the best action movies on HBO Max that delves into the depths of the human psyche. The plot revolves around Dom Cobb (Leonardo DiCaprio), a clever burglar recruited to plant an idea in the head of a business mogul by penetrating their dreams. With dazzling special effects and famous music by Hans Zimmer, the film is a visual and audio feast. The cast's performances, notably DiCaprio's, are great, and the film provides a thought-provoking investigation of the nature of reality and the human mind.
8. The Matrix (1999)
The Matrix, directed by the Wachowski twins, is a famous science-fiction film that revolutionised the genre with its revolutionary visual effects and mind-bending concept. The plot revolves around Neo (Keanu Reeves), a hacker who finds that the world he lives in is a computer simulation designed by computers to enslave humans. The film is a sleek, action-packed thrill trip with outstanding set pieces and a profound philosophical subtext. The cast's performances are great, particularly Reeves', and the film has become a cultural touchstone that has impacted other films and television series. Matrix is undoubtedly one of the most famous action movies on HBO Max.
9. Speed Racer (2008)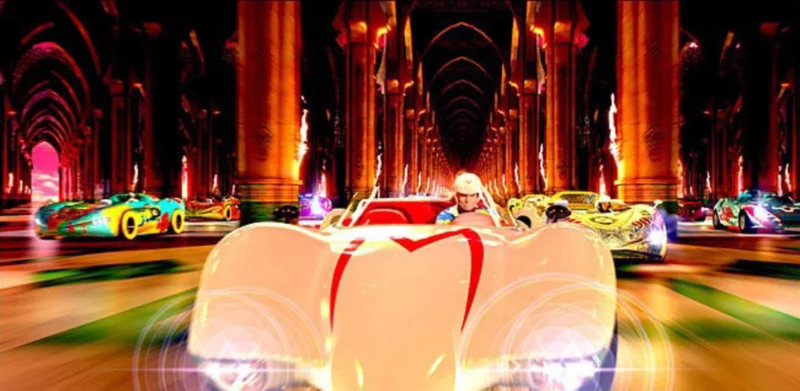 Speed Racer, directed by the Wachowski brothers, is an action-packed, graphically gorgeous film based on the popular Japanese anime series of the same name. The plot revolves around Speed Racer (Emile Hirsch), a young race car driver who competes in a risky cross-country tournament while investigating a conspiracy involving his family's racing team. The film is a visual feast for the eyes, with spectacular cinematography and innovative action sequences. The ensemble gives strong performances, and the film is a fun and exhilarating trip that will appeal to both fans of the original series and newbies.
10. War of the Worlds (2005)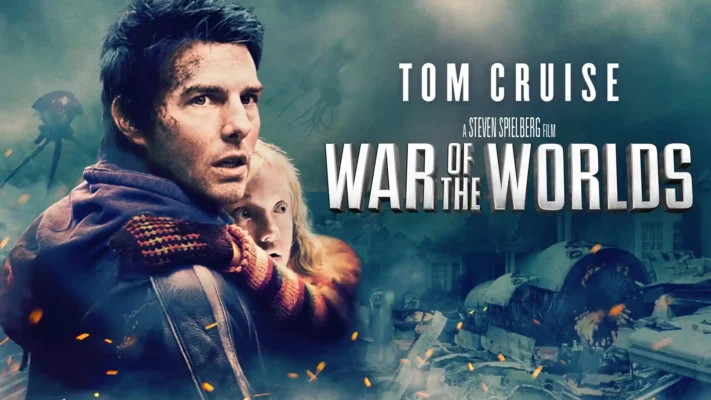 War of the Worlds, directed by Steven Spielberg, is a science-fiction thriller based on H.G. Wells' famous novel of the same name. The plot revolves around a divorced father (played by Tom Cruise) who is tasked with protecting his children against an extraterrestrial invasion that threatens to destroy mankind. Spielberg delivers terrific shocks and a feeling of impending catastrophe in this taut and scary ride. The cast's performances, particularly Cruise's, are great, and the film benefits from strong graphics and powerful action sequences.
11. Dune (2021)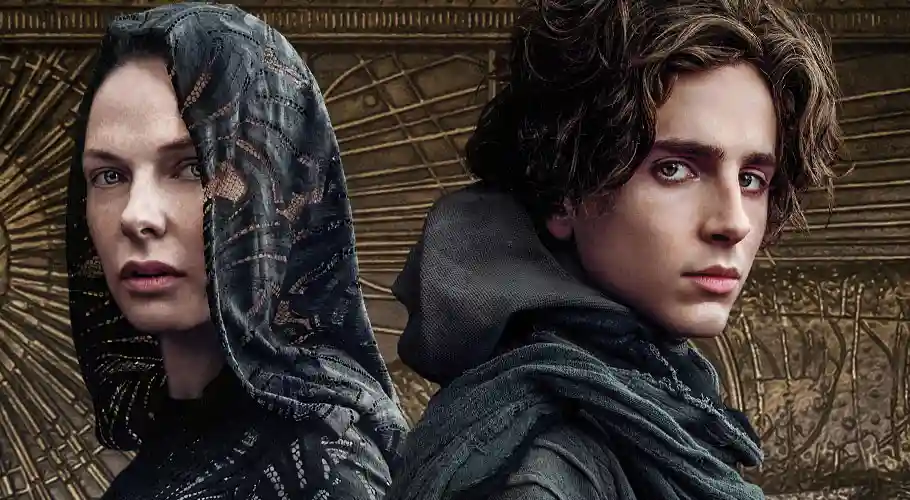 Dune, directed by Denis Villeneuve, is a science-fiction epic based on Frank Herbert's iconic novel of the same name. The plot revolves around Paul Atreides (Timothée Chalamet), the heir to an aristocratic family who must negotiate a perilous political terrain on a desert planet while attempting to realise his ultimate potential. The film is a remarkable visual and audio experience, with Villeneuve providing gorgeous vistas and Hans Zimmer's eerie music. The cast's performances are great, particularly Chalamet's, and the film creates an interesting universe that will leave fans wanting more.
12. The Suicide Squad (2021)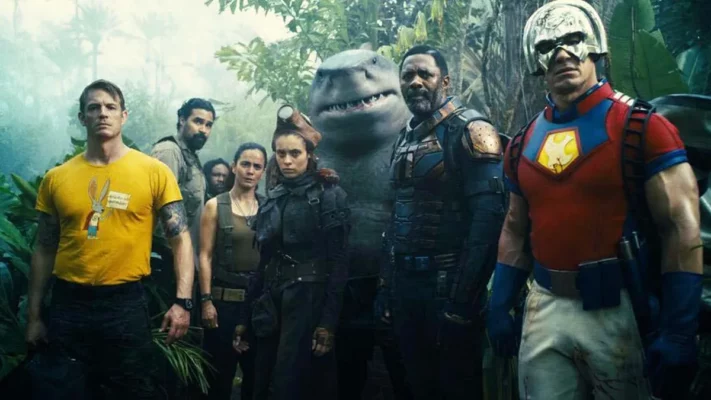 'The Suicide Squad,' a star-studded action movie on HBO Max. This film assembles an extraordinary lineup of supervillains, including Bloodsport, Peacemaker, and the iconic Harley Quinn, who are enlisted by the government for a perilous mission. Plunged into an enemy-riddled city, they must employ their unique abilities to survive the chaos.
'The Suicide Squad' delivers a captivating blend of entertainment and action, sure to captivate audiences. With an impressive cast and masterfully executed action sequences, it's a must-watch for those seeking gripping action movies on HBO Max. Among the top action movies available, this film promises a high-octane experience you won't want to miss.
13. Zack Snyder's Justice League (2021)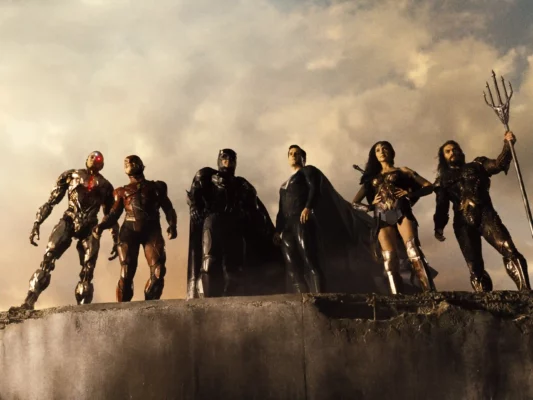 'Zack Snyder's Justice League,' a gripping action movie premiered in 2021. This film unites a dynamic team of superheroes, including Superman, Batman, Wonder Woman, Aquaman, and The Flash, as they collaborate to thwart the menacing Steppenwolf's plan for world domination.
'Zack Snyder's Justice League' stands as a prime example of exceptional action cinema, well worth your time. Boasting an exceptional cast and pulse-pounding action sequences, it ranks among the finest action movies available on HBO Max in 2023.
14. Tenet (2020)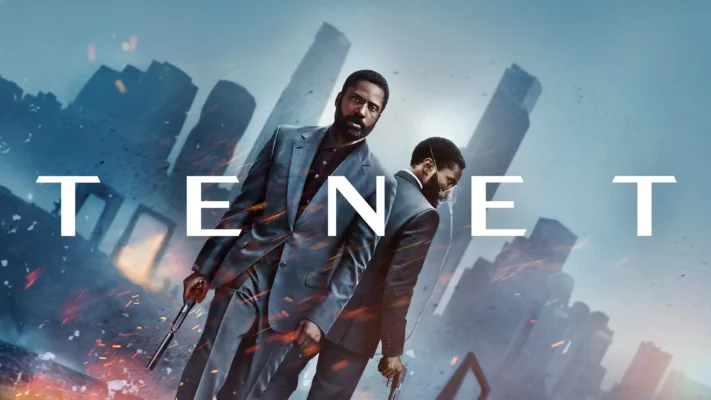 Tenet is an extraordinary action thriller centered around the Protagonist, portrayed by John David Washington, this film embarks on a race against time to avert World War III. Armed with a cryptic word, 'Tenet,' the Protagonist navigates the intricacies of time travel to reshape the future.
'Tenet' stands as an exceptional addition to the realm of action cinema, offering riveting suspense and intrigue. With a stellar cast and meticulously crafted action sequences, this film guarantees an electrifying viewing experience. For those seeking the finest action movies on HBO Max in 2023, 'Tenet' is a must-watch.
15. Greenland (2020)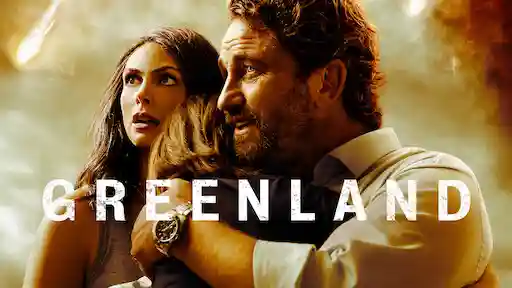 Greenland is an intense action movie that delves into the harrowing journey of a family ensnared in a catastrophic event. John Garrity, along with his wife Allison and son Nathan, find themselves entangled in a life-or-death struggle. As news of an impending comet collision rocks the world.
Their quest for survival propels them through treacherous terrain, battling both nature's fury and the desperation of fellow survivors. 'Greenland' stands as a pulse-pounding thriller, offering an adrenaline-fueled cinematic ride that will keep you enthralled. For those in search of the finest action movies available on HBO Max in 2023, 'Greenland' is a top-notch choice.
Wrap Up
HBO Max is a hub for all popular films and series. Max Originals and films, DC movies and shows, TCM content, the Sesame workshop collection, Looney Tunes, Cartoon Network's wide-ranging catalog, Studio Ghibli films and so much more. So, mark your calendar to watch the most amazing shows and action movies on HBO Max. We guarantee you that you won't regret watching any of the above-mentioned movies. We know each of your minutes is precious.