Yellowjackets season 2, a show on Showtime tells the story of four wildly talented high-school girls soccer players who survive a plane crash deep in the Ontario wilderness. Although they make it out alive, the crash has a lasting impact on their lives, leaving them stranded and struggling to survive. With each passing day, their team begins to unravel as they battle against the elements and their own inner demons.
The series follows the girls as they struggle to make sense of the situation and to stay alive, while also tracking the lives they have attempted to piece back together twenty-five years later. The star in the series, Lauren Ambrose, Sophie Nélisse, Jasmin Savoy Brown, Sophie Thatcher, and Sammi Hanratty star as the teenagers, while Melanie Lynskey, Tawny Cypress, Christina Ricci, and Juliette Lewis portray their adult counterparts. The story is a compelling exploration of courage and resilience in the face of extreme adversity.
The start of the series is quite interesting to watch Yellowjacket season 2 as it features a captivating and beautiful opening scene with song 17 by Sharon Van Etten. This song choice is a bit of a surprise since it is not from the 90s, but it is from a New Jersey artist who would have likely been a few years behind the "YellowJackets" had they gone to school together.
The lyrics are quite fitting, as they reflect the idea that we can't change the past but have to learn as we go. The scene then shifts to show the group huddled together in front of a fire in the Canadian wilderness, hinting that things have not improved much since the season one finale.
Van and Ty have found a way to prevent her from sleepwalking, showing that the group is attempting to deal with their problems. Natalie and Travis then get up and prepare to leave.
Also Check Out!

Yellowjackets Season 2 Predictions
Lottie Brings the Sting to the Yellowjacket Series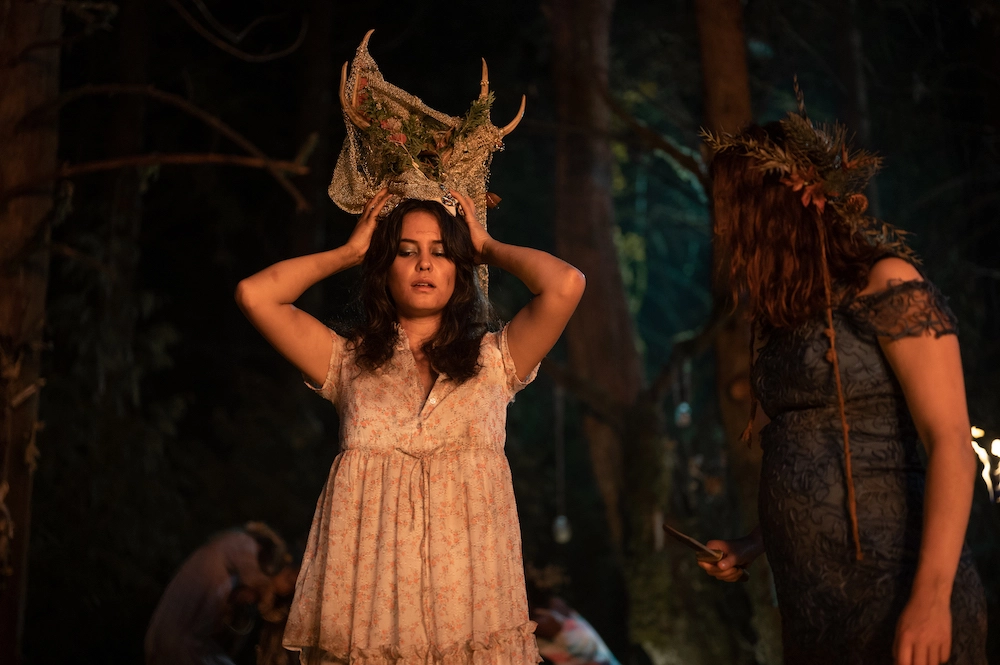 Lottie performs a symbolic act of pricking her finger and adding her blood to a potion as if it will help Travis find his missing brother. Nat is fearful of Travis getting confirmation that his brother is dead and is reluctant to let them get their hopes up. Lottie counters this by reminding them that people have been coming back alive and then creates a unique ritual by drawing a symbol with her finger on the frosted window.
This serves to set up the introduction of the adult Lottie in 2021 when the group is likely to be rescued.Nat's original hair color grew back out, and Shauna and the other passengers were not carrying a baby while Misty enjoyed the attention at the airport. Later, Lottie screamed, expressing the experience that all of them had just gone through.
The song "17" played as we saw the struggle in Misty's eyes, and flashbacks of her vision with Laura Lee. Misty had been medicated and electroshock therapy was used as a way to help her. Misty put her hand on the chest of another patient, like she would do to Travis, to comfort them and said that it would help both of them.
Misty had built a self-help business and all of her followers were wearing purple, compared to Misty's fiery colors. In the end, her followers had kidnapped Natalie and she managed to break out.
Natalie and Travis Take on the Buzzing Adventure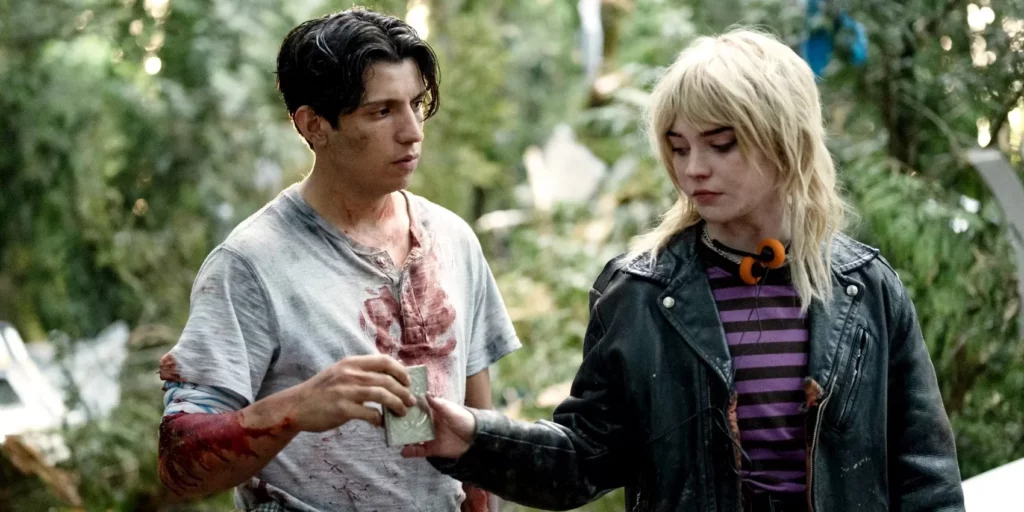 Natalie was engulfed in a wave of rage, but Lottie was able to calm her down by revealing that she had a message from Travis. The two spent a lot of time together, exploring and looking for a hobby, while Natalie was drawing maps which Coach Ben was helping her with. In the end, it was clear that Javi was likely dead, and there seemed to be more to it.
At the end of the episode, Natalie and Travis passed by a tree and noticed that the area around the base was green, which was strange for the winter season. There were also some broken sticks which left them puzzled. Lottie then noticed Travis's erection and told Natalie that she knew Javi was still alive – this was the catalyst for Natalie's anger.
One last thing about the tree – when Lottie placed the bear's heart into the stump, it appeared to be dead, but in Travis's vision, it looked lush. Perhaps this has a connection to the rebirthing ritual Lottie was performing in the present.
Tal, Van, and Steve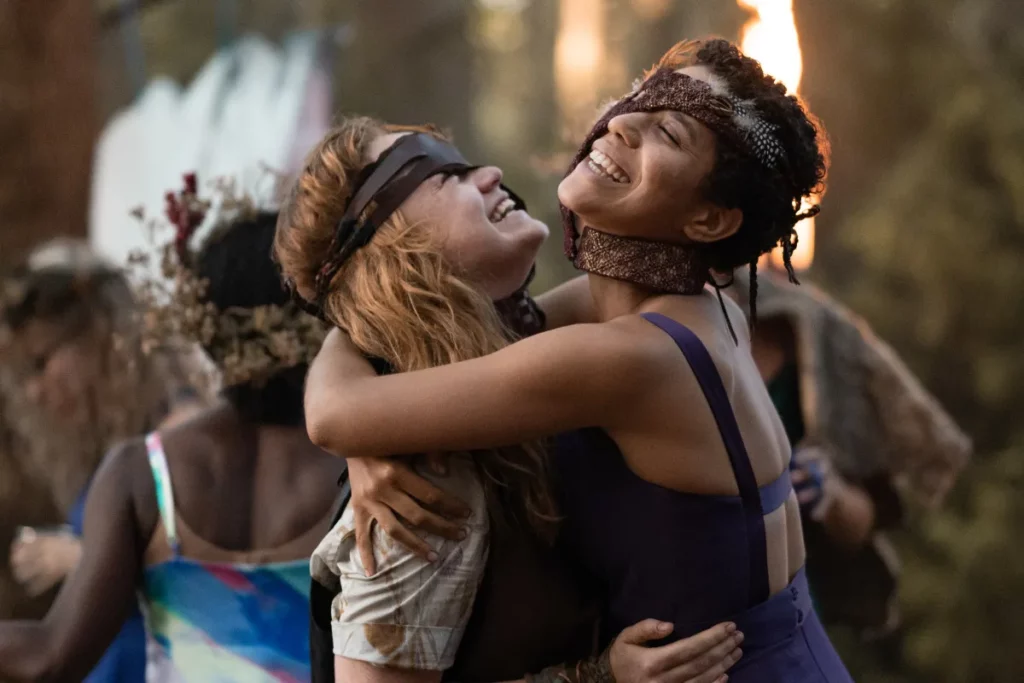 Simone and Steve have been estranged from their family for some time, and things start to become tenser when Simone brings up the incident with their last dog biscuit. She tells Steve that if he doesn't resign from his new post and seek help for his condition, she'll take it to the press and reveal it. When Ty comes home, they find the remains of the biscuit, and Steve is forced to confront it.
Simone expresses her regret and promises to do better, even though she can't remember her sleepwalking episodes. Hopefully, they'll use this experience to bring them closer together. In 1996, we watch the relationship between Van and Taisa become more serious, to the point that they confess their love for each other.
This is after Taisa wakes up from a bite from a sleeping Van, and in response, she writes "I love you" on her arm using Van's blood. It's a bittersweet moment, as it's clear that the two will eventually be forced to part ways. Knowing this, it's all the more meaningful that they're able to share this moment together. In 2021, we'll get to see what adult Van is like, and how he and Taisa's relationship has evolved.
Unlock a World of Adventure with the New Characters and Misty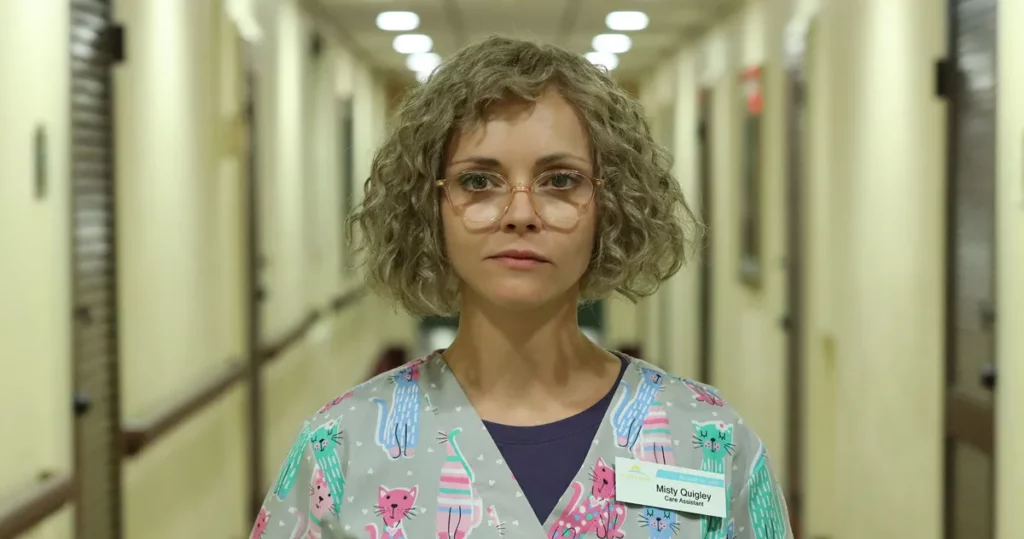 This season has brought a reunion of sorts, and it certainly feels more crowded in the cabin. Characters that were only seen briefly last season now have names and more important speaking parts, such as Crystal – Misty's potential new best friend and possible source of her interest in show tunes – who is now integrated among the rest of the characters.
Having Crystal as a friend might be a great thing for Misty – who is still being bullied by the main women due to her penchant for mushrooms and her overall quirkiness – but it could be a bad deal for Crystal, who appears to be nice but awkward, making her susceptible to being taken advantage of by Miss Quigley.
One thing to note in the new opening credits is a shot of the flight recorder, which was Misty's big secret in season one. If Misty confides in Crystal about destroying it, things could go wrong as Misty would go to any lengths to protect her secret. Adult Misty continues to be the standout character in the timeline, and this episode is no different.
She tries to help coach Shauna for potential police interrogation, has an exchange with the guy at the motel where Matt was staying, and discovers her room was broken into. The funniest moment of the episode has to be when Misty downvotes Elijah Woods's post on the Citizen Detectives Board.
Also Read

Watch 'Sanditon' Season 3 – Hot Scandal!
An Insightful Glance into Shauna's Captivating Character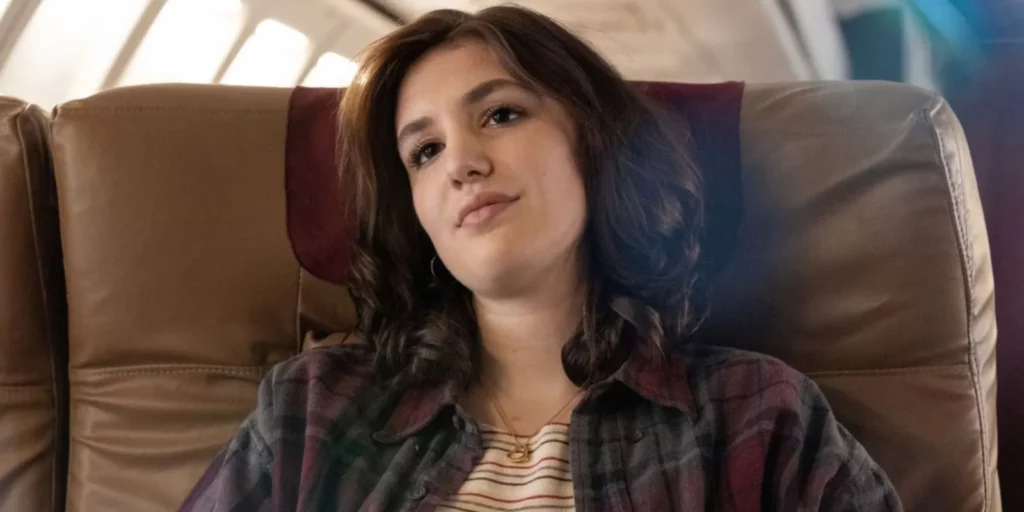 Jessica Robert's death was not discussed in the episode but was shown in the pre-episode recap, indicating that it will be discussed in the upcoming episodes. In contrast, Adam's death was mentioned throughout the episode and viewers saw how it has affected Jeff and Jessica, as well as her daughter Cali.
They also burn Adam's personal effects and Shauna's journal, but make a mistake when they don't clean up the ashes. Cali is suspicious throughout the episode and finds what's left of Adam's driver's license in the grill. Shauna's story was the most interesting in the episode. She is in the middle of an identity crisis and plays Mansion, apartment, shack, and house with her dead friend, unable to let go of her.
The connection between them is only intensified by the situation they are in; stranded in the woods, fighting to survive, and running out of food. Shauna's pocketing of her dead friend's ear is a complicated reaction to her feelings for her. In the end, they resort to cannibalism, and Shauna's ear is eaten. This ties in with her complicated feelings of wanting to be her and consume her.
Wrap Up
This episode of the series was a great example of how two storylines can actively enhance each other in a way that makes the weaker aspects of a story easily overlookable. The inclusion of the new characters and the way they were connected to what was happening in the past helped to build up the story and make the characters more compelling. The ending left us with a lot of questions that will need to be answered in the future, but for now, the show has set up a unique and exciting path for its characters to follow.