From roses blooming to hearts shattering. Ever since its debut on January 8 2003 on Hulu Bachelorette Seasons have captivated audiences for nearly two decades with its rollercoaster of love. As the show's drama unfolds witness the most heart-wrenching The Bachelorette breakups in the history. Relive the heartache and resilience of those who dared to find love on the small screen.
Welcome to a world where roses can symbolize both ecstasy and agony. From tear-stained limousines to shattered dreams take a nostalgic journey to explore the worst breakups in the history of The Bachelorette. Explore the heartbreaking moments of The Bachelorette Couples that have left a lasting impact on fans worldwide.
The Most Devastating Breakups in History
The Bachelor franchise has captivated audiences for years with its dramatic love stories but it hasn't always delivered fairy tale endings. Throughout the history of The Bachelorette there have been several heart-wrenching breakups. From explosive confrontations to painful rejections these worst Bachelorette breakups have become unforgettable moments in reality TV history.
1. Ali Fedotowsky and Frank Neuschaefer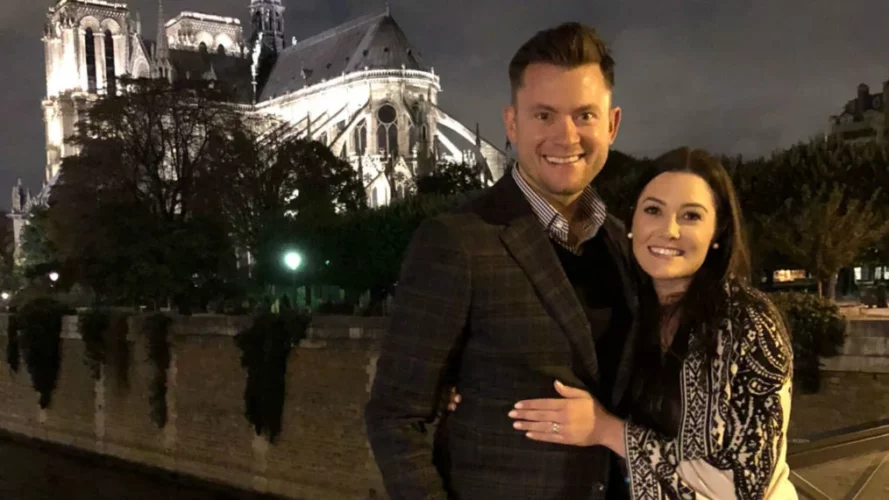 The Bachelorette's sixth season showcased one of the most heart-wrenching self-eliminations in franchise history. Ali Fedotowsky was blindsided by frontrunner Frank Neuschaefer who admitted to having lingering feelings for an ex-girlfriend. In a picturesque beach setting in Tahiti Neuschaefer confessed that his attempt to find closure only resulted in old feelings resurfacing. Fedotowsky was left in tears as Neuschaefer's decision shattered her hopes for a future together.
2. Bentley Williams and Ashley Hebert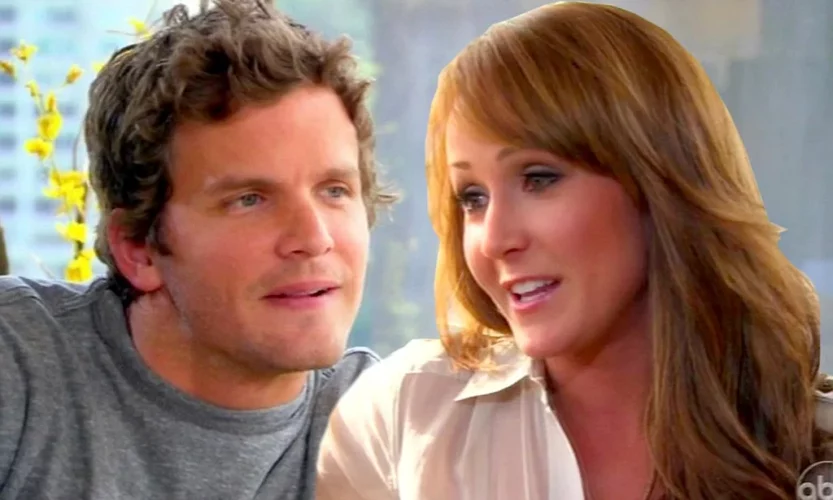 Bentley Williams became infamous as the villain of The Bachelorette's seventh season. He openly admitted that he was not interested in Ashley Hebert and his manipulative behavior was evident. Despite warnings from former contestant Michelle Money Hebert was infatuated with Williams. In a shocking turn of events Williams broke things off with Hebert claiming he missed his daughter too much. However in a confessional moment he referred to Hebert as an "ugly duckling" and expressed interest in Bachelorette Emily Maynard Johnson instead.
3. Desiree Hartsock and Brooks Forester
Brooks Forester's departure on the ninth season of The Bachelorette remains etched in viewers' memories. Forester seemed like the frontrunner throughout the season and Desiree Hartsock believed he was the man she would choose. However just before their Fantasy Suite date Forester confessed that he wasn't confident their relationship would lead to marriage. Both parties were devastated with Hartsock breaking down in tears as she realized her strong feelings for Forester weren't reciprocated. The breakup was raw and emotional leaving Hartsock heartbroken and questioning whether she could continue her journey to find love.
4. Nick Viall and Andi Dorfman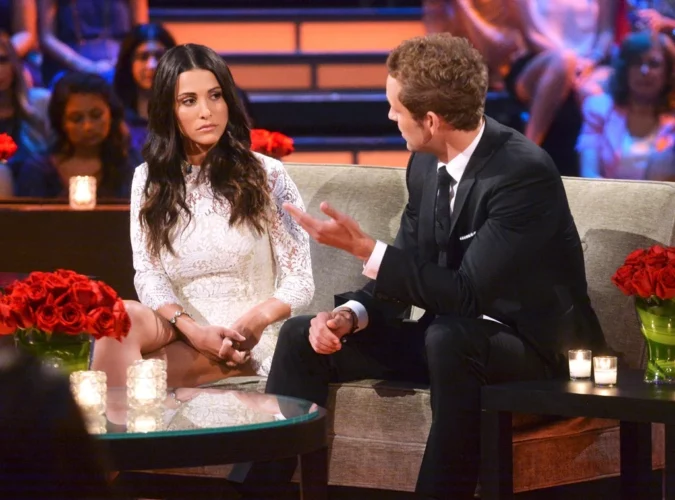 Nick Viall's journey in the Bachelor world began on Season 10 of The Bachelorette where he competed for Andi Dorfman's heart. Despite reaching the final two Viall faced devastating rejection when Dorfman chose Josh Murray. The breakup itself was difficult to watch as Viall was deeply in love and ready to propose. However the After the Final Rose special added another layer of discomfort. Viall questioned Dorfman's motives confronting her about their physical intimacy despite her not being in love with him. The engaged Dorfman was understandably upset making this breakup one of the most uncomfortable in Bachelorette history.
5. Clare Crawley and Juan Pablo Galavis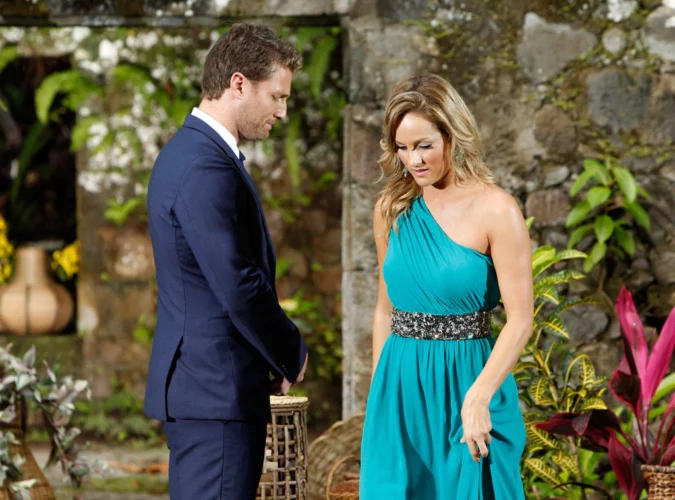 Juan Pablo Galavis often regarded as one of the worst Bachelors found himself at the center of a memorable breakup with Clare Crawley. Although Andi Dorfman in season 10 of The Bachelorette introduced Crawley to Galavis she had hopes of a real connection. However during the final rose ceremony Galavis blindsided her by choosing to say goodbye. In a powerful moment Crawley pushed him away expressing her anger at his last-minute decision. She left with scathing words proclaiming she would never want her children to have a father like him.
6. Rachel Lindsay and Peter Kraus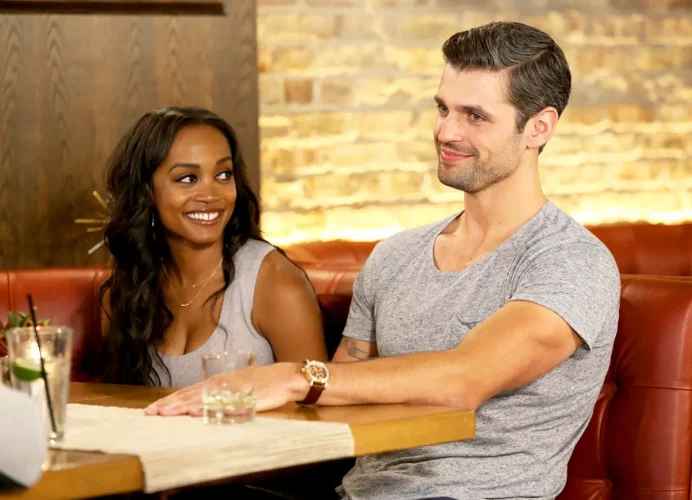 Season 13 of The Bachelorette featured a tumultuous breakup with Peter Kraus during the season finale. Kraus had been hesitant about proposing expressing concerns about the timeline of their relationship. In a heartbreaking conversation Rachel Lindsay realized that they had reached an impasse and couldn't find a compromise. Both Lindsay and Kraus were visibly distraught as they said their goodbyes with Lindsay ultimately choosing Bryan Abasolo as her final pick.
7. Rebecca Kufrin and Blake Horstmann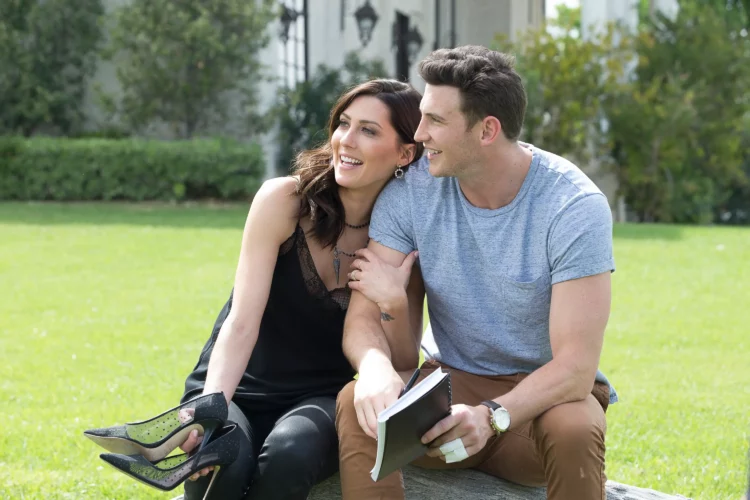 The most infamous breakup in recent Bachelorette history occurred during Season 14 of The Bachelorette Rebecca Kufrin's breakup with Blake Horstmann. Contrary to expectations Kufrin chose Garrett Yrigoyen over Horstmann leaving him completely blindsided and confused.
The emotional impact of the breakup on Horstmann was so overwhelming that it nearly necessitated medical attention. According to a sources producers thought Blake was going to pass out. His mouth dried up he went pale and suddenly started dripping sweat. They were concerned. The heart-wrenching breakup between Kufrin and Horstmann on The Bachelorette shattered their connection.
Wrap Up
The Bachelorette has witnessed its fair share of devastating breakups over the years playing out on-screen. From confrontations and betrayals to unexpected changes of heart these moments have left a lasting impact on both the contestants and the audience. From Nick Viall's confrontational split with Andi Dorfman to Becca Kufrin's painful breakup with Blake Horstmann. These moments have become indelible chapters in the show's history.
This reality TV show is often filled with highs and lows. While the search for love continues in each season these worst breakups serve as a reminder that finding lasting love in the context of a reality show is no easy feat. In the realm of reality TV romance love and heartbreak can be as real and intense as in any other relationship.