A journey that commenced 12 years ago has been an integral part of our lives without even knowing it. The Walking Dead lives within us. But sadly, all good things come to an end. With 16 out of 24 episodes released, the remaining eight are finally on the horizon with a release date of October 2nd, 2022! Now watch 'The Walking Dead' season 11 part 3 in UK on AMC!
The Walking Dead speaks volumes, it has a broad character arc and surely the directors have saved the best fragment of the show for the series finale. Among countless deaths, post-apocalyptic outbreaks and gruesome troubles, TWD has been nothing short of outstanding. Get ready to watch The Walking Dead season 11 finale tonight at 8 pm ET.
How to watch 'The Walking Dead' season 11 part 3 in UK on AMC
AMC has given us plenty of shows like Tales of the Walking Dead, Kevin can F**k Himself, and more! However, AMC is not available in UK, unless streamed through a VPN!
To watch movies/TV Shows & Live Sports from a platform that is geo-restricted in the UK, we recommend ExpressVPN OR NordVPN

Download the VPN and connect to a US server.

Log in to your streaming platform.

Find The Walking Dead and stream it no matter where you are.
What's The Walking Dead (TWD) season 11 part 3 release date in UK?
Season 11 of The Walking Dead commenced on August 2021 following part two releasing on 20th February 2022.
Part 3 is going to air on 2nd October 2022 with the finale set to release on 20th November 2022 for the final showdown. This would mark the end of the series and total of 24 episodes in season 11.
Recap on The Walking Dead (TWD) season 11 part 2
From the moment season 11 kicked off, it has been filled with twists and turns. In the first two parts of season 11, we spotted Daryl, Maggie, and Carol, accompanied by other heroes going after the commonwealth in hopes of returning to how life was pre-apocalypse. Sadly, deep down the survivors know that there is no hope for them and they'd have to adapt to new methods and ways to live life.
The initial episodes were focused on the new settlement, which includes dealing with social issues such as inequality. Daryl, Maggie, and the rest of the team face a tough time adjusting to the new rules and regulations, despite getting aid from Alexandria.
Season 11 part 3 concluded with Commonwealth dragging Alexandria, the Hilltop, and Oceanside without consent, which creates a pile of issues for the heroes.
What do we know about The Walking Dead (TWD) season 11 part 3?
Here is what we're certain about; Season 11 part 3 is going to serve as an epic series finale, concluding the series and deciding what the future holds for the TWD universe.
The showrunner Angela Kang has a whole set of plans mind-mapped for how things are going to unfold for each character arc, giving a proper individual ending to every single one. According to the comic book series written by Robert Kirkman, the future for Commonwealth needs to be decided in part 3, serving closure to both teams (Read comics to get the reference).
Of course, we know that entire comics can not be converted into episodes. More importantly, the ending won't be accurate as Sheriff Rick isn't there to complete it. Bummer.
Check out The Walking Dead (TWD) season 11 part 3 trailer!
The trailer dropped on 30th September 2022 and from the looks of it, it's going to be really hard to say goodbye to a journey of 12 years. Things would get more intense than ever.
What is The Walking Dead season 11 finale date?
The Walking Dead season 11 episode 24, the series finale titled "Rest in Peace," will premiere Sunday, November 20,2022 at 9 p.m. ET on AMC.
How does The Walking Dead end?
The main survivors of the post-apocalyptic series have occupied the show's last season as they fight to leave the oppressive nightmare of a town known as The Commonwealth. We'll learn tonight how The Walking Dead ends.
The Walking Dead (TWD) Season 11 Part 3: How many Episodes? Their Release Date, Recaps and Much More
Allow us to break down the episode timings for you so you can schedule your plans according and not miss any episodes.
The Walking Dead (TWD) Season 11 Episode 17: Lockdown
With their loved ones in danger, Daryl and Negan hurried to the Commonwealth in Episode 17 of Season 11. Pamela coordinates the needs of protestors who want Sebastian punished for his conduct. Mercer needs Rosita's help to avoid becoming swarmed, so he can enlist her as a shield. Season 11, Episode 17 premiered on October 2, 2022.
The Walking Dead (TWD) Season 11 Episode 18: A New Deal
In Season 11 Episode 18, Carol makes a deal with Pamela to clear her friends' names. Now that they have a plan, Aaron, Jerry, Lydia, and Elijah travel to Oceanside to give a presentation. British Commonwealth members celebrate their forefathers on a special day called Founders Day. On October 2, 2022, Episode 18 of Season 11 was made available to the public.
The Walking Dead (TWD) Season 11 Episode 19: Variant
Season 11's 19th episode finds Mercer on the trail of a runaway Eugene, while Aaron's travelling party faces an unforeseen obstacle. This episode, number 19 for Season 11, premiered on October 9, 2022.
The Walking Dead (TWD) Season 11 Episode 20: What's Been Lost
Carol and Daryl are going on a hunt for their missing friends in the 20th episode of Season 11. The 20th episode of Season 11 premiered on October 16, 2022.
The Walking Dead (TWD) Season 11 Episode 21: Outpost 22
In the twenty-first episode of Season 11, our band of survivors rides along with a convoy headed in an unspecified direction. On October 23, 2022, Episode 21 of Season 11 was made available to the public.
The Walking Dead (TWD) Season 11 Episode 22: Faith
Eugene is on probation with Yumiko defending him in Season 11 Episode 22 while Ezekiel and Negan prepare a rebellion in the work camp. Season 11, Episode 22 premiered on October 30, 2022.
The Walking Dead (TWD) Season 11 Episode 23: Family
This is Season 11 Episode 23 and Mercer has brought Eugene to surprise Max and Yumiko. Reports have it that he is currently holed up in an apartment, waiting for his next move to become apparent. At the same time, Maggie, Negan, and Daryl get on the train to kill Pamela for good. Their mission is to locate and bring back all missing people to the Commonwealth. There is already a large throng gathered outside of Pamela's office, and they are protesting and making demands. On November 6, 2022, Episode 23 of Season 11 was made available to the public.
The Walking Dead (TWD) Season 11 Episode 24: Rest In Peace
Episode 24 of Season 11 sees the Walkers leaving a path of blood across the Commonwealth as they advance. As they ruthlessly overrun the city's residents, they cut a terrible swath through it. Max and Princess are in the midst of a prison break to free Mercer. He, Ezekiel, Maggie, and the walkers now face an army of Pamela's supporters in addition to those they've already been fighting. The thirteenth of November 2022 saw the premiere of Episode 24 of Season 11.
Does Judith die in The Walking Dead (TWD) Season 11?
While invading the Commonwealth with the rest of the gang, Judith is shot in the upcoming thirteenth episode of The Walking Dead. Daryl didn't specifically invite her, but as Michonne and Rick's daughter, he has little choice. Even though Judith is a skilled shot and can accurately aim and kill walkers, she could be killed by a stray bullet from Pamela. Pamela is taken aback by this, but she still refuses to let go of her belief that Daryl and the rest of our survivors are to responsible for Judith's illness. At the end of the episode, Daryl saves Judith from the oncoming soldiers and zombies, although Judith's ultimate fate is still unknown.
'The Walking Dead' teaser photos revealed major twists for season finale
For "The Walking Dead" season finale, AMC has released more than 30 teaser images. At least three of them, including one that has since been removed from the network's press page, seem to reveal two significant plot points from the final episode of the show.
Two of the many teaser images show Judith Grimes (Cailey Fleming) looking healthy and lively.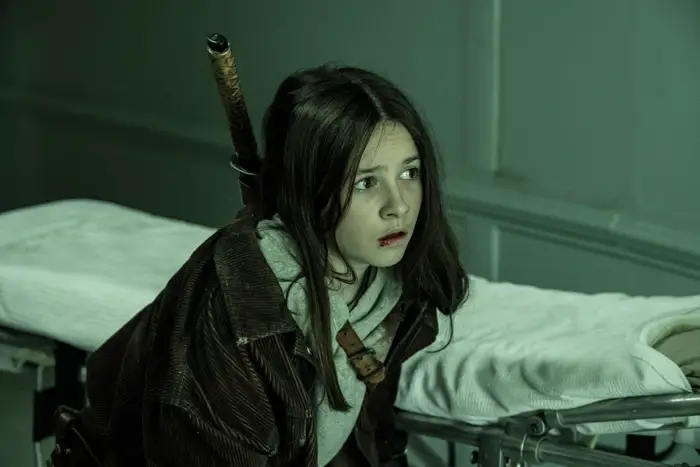 The biggest spoiler is in the third image. At first glance, it looks like a normal photo of Maggie (Lauren Cohan), Carol (Melissa McBride), and Princess (Paola Lázaro).
However, it was quickly noticed online by fans as it looked to reveal a character's demise. Luke (Dan Fogler) appears to be on the ground if you pay close attention.
'The Walking Dead' producer explore "old characters" & "mythologies" in spinoff
Scott Gimple, chief content officer and executive producer of The Walking Dead, says he is advocating for more spinoff series with a variety of seasoned old characters.
Gimple claims he wants to further expand The Walking Dead's TV universe despite the fact that three upcoming spinoffs are already planned. This entails delving into "old characters" and "mythologies" from the 12-year run of the program. He recently discussed the franchise's future with AMC after the main show has concluded.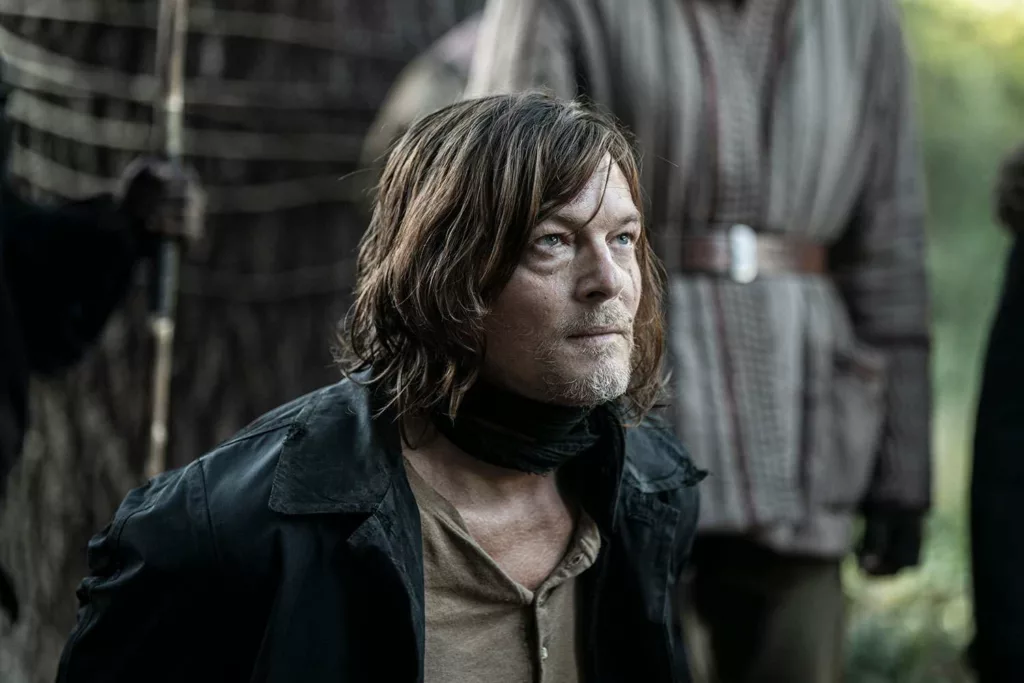 Gimple added that the team is presently concentrating their efforts on ensuring the three immediate Walking Dead spinoffs are successes. So the proposed spinoffs wouldn't be released for a while.
One storyline of 'Walking Dead' that Norman would have changed
The Walking Dead actor Norman Reedus has shared which AMC drama episode's plot he would change if given the chance.
"I think maybe the Alpha story," Norman told "I would have liked to hang out with Alpha a little bit more. It was fun to work with Samantha. I know she was a bad guy, but I liked her whole Axl Rose vibe, and she was really fun to work with. You learn a lot watching Samantha work."
Read More
Who is starring in The Walking Dead (TWD) season 11 part 3?
The walking dead cast includes:
Norman Reedus. Daryl Dixon.
Melissa McBride. Carol Peletier.
Lauren Cohan. Maggie Rhee.
Josh McDermitt. Dr. Eugene Porter.
Christian Serratos. Rosita Espinosa.
Seth Gilliam. Gabriel Stokes.
Ross Marquand. Aaron.
Jeffrey Dean Morgan. Negan.
Photos released from season 11 episode 17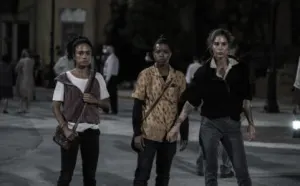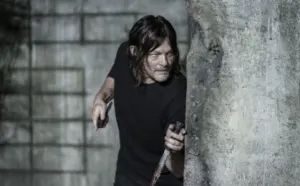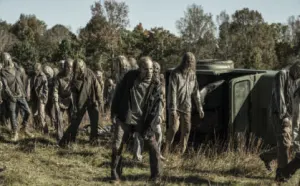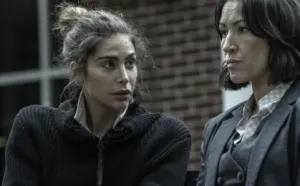 More shows to watch after The Walking Dead
Daryl in Europe Spinoff
Isle of the Dead (Maggie and Negan Spinoff)
The Rick Grimes Movie
Fear the Walking Dead
What else to watch on AMC in UK?
FAQs
Will there be a season 11 of The Walking Dead?
Yes, there is season 11 of The Walking Dead.
How many seasons of The Walking Dead are there?
There are 11 seasons of The Walking Dead.
When does The Walking Dead return?
The Walking Dead returns on October 2nd, 2022.