Are you a couch potato looking for something new to watch? Don't worry, we have got you covered! Sony LIV has some of the best TV shows and web series to watch in the comfort of your own home. From classic shows to new releases, Sony LIV has something for everyone. So, grab your popcorn and get ready to binge-watch the best TV Shows And Web Series on Sony LIV.
Looking to add something exciting to add in your Sony Liv web series 2023 watchlist. We have made the tsk easier for you with our the comprehensive Sony Liv web series list. Dive into the captivating world of Sony Liv web series. Check out our guide on how to watch Sony Liv in UK and don't miss out on your favourite shows!
Read below to find out the best TV Shows And Web Series on Sony LIV!
1. Gullak Season 1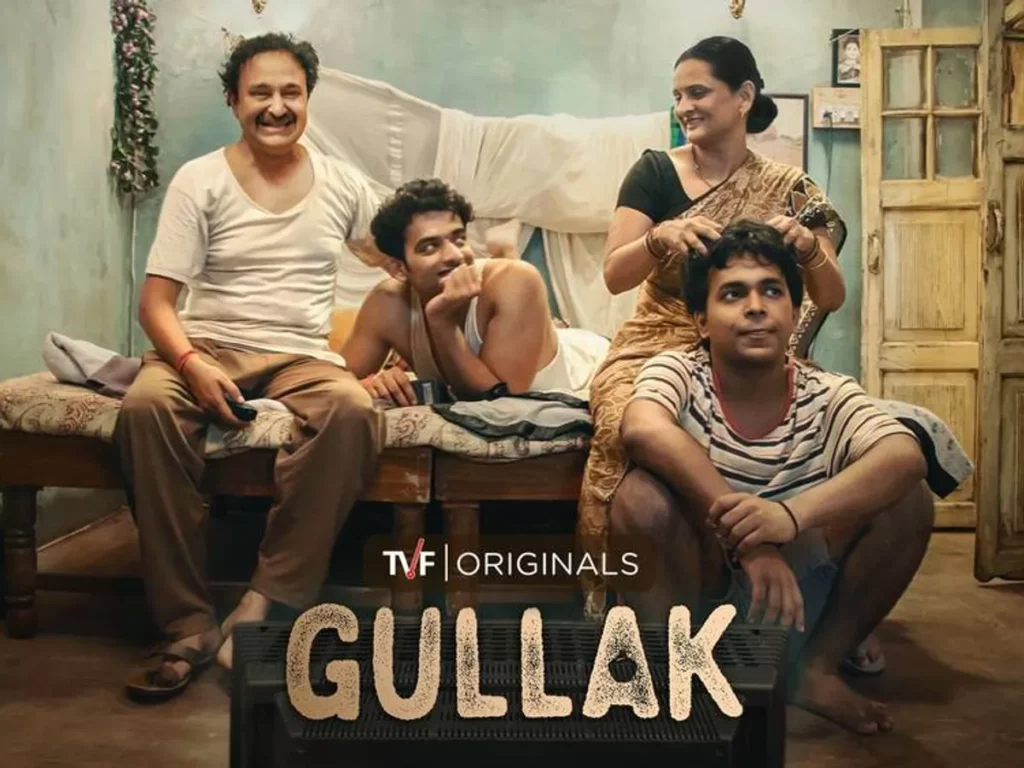 Gullak is a unique Indian show that is set in a rural backdrop and features the Mishra family. It is a delightful and heartwarming series that has been met with much acclaim. It is comprised of a talented ensemble cast, including Jameel Khan, Ashwini, Geetanjali Kulkarni, Saad Bilgrami, Vaibhav Gupta, Shivankit Singh Parihar, Harsh Mayar, Sunita Rajwar, and Deepak Kumar Mishra, all of whom play the lead roles. The show is available to view on the SONY LIV streaming platform and is a must-watch. It has earned a high rating on IMDB and is an ideal mix of family, drama, and comedy. Those who watch this series will not be disappointed – it is an incredibly enjoyable show. With such good ratings, it secures its place among the best TV Shows And Web Series on Sony LIV.
2. Tabbar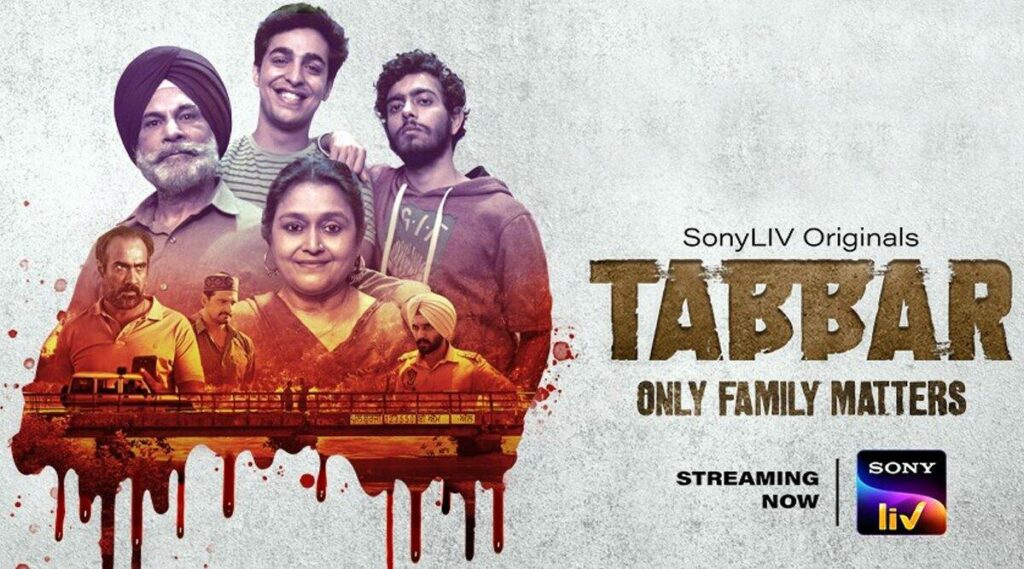 The narrative highlights the importance of family, particularly in difficult times. Omkar Singh (Pavan Malhotra) is a former police officer and now owns a small grocery store. He is very devoted to his wife Sargun and takes extra care of her – giving her diabetes pills, helping with housework, and protecting their son from any harm. This situation causes anxiety for the family, and the police are on alert due to the high profile of the case. Omkar will go to any lengths to protect his family from danger. Through the perspectives of different characters, the story shows the importance of family and how it helps people get through tough times.
3. Sandwiched Forever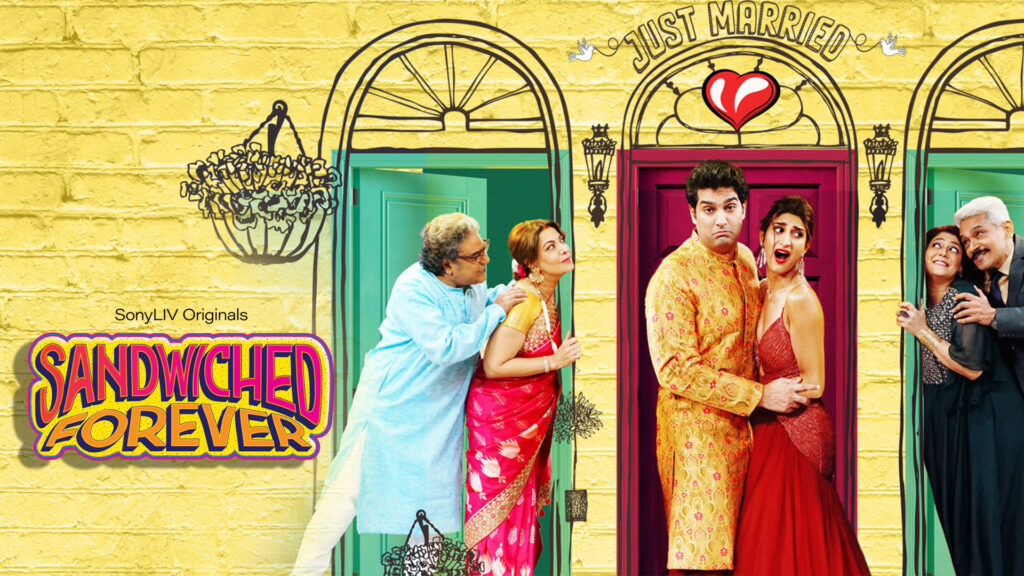 Sandwiched Forever is a situational comedy series starring Kunaal Roy Kapoor and Aahana Kumra as newlyweds Sameer and Naina Shastri. The couple is looking forward to their new life together, but their dreams of owning their own home take a turn when their parents end up living next door to each other, leaving Sameer and Naina in the middle. Over the course of the show's 15 episodes, the couple must find ways to maneuver through the amusing and often challenging situations caused by their parents' interference.
The show follows Sameer and Naina as they take on their parents' antics, trying to get out of each predicament unscathed. From trying to keep the peace to seeking a little privacy, the couple must use their wit and ingenuity to find a way to make it work. With plenty of laughs along the way, Sandwiched Forever is an entertaining and lighthearted look at the struggles of young adulthood.
4. Permanent Roommates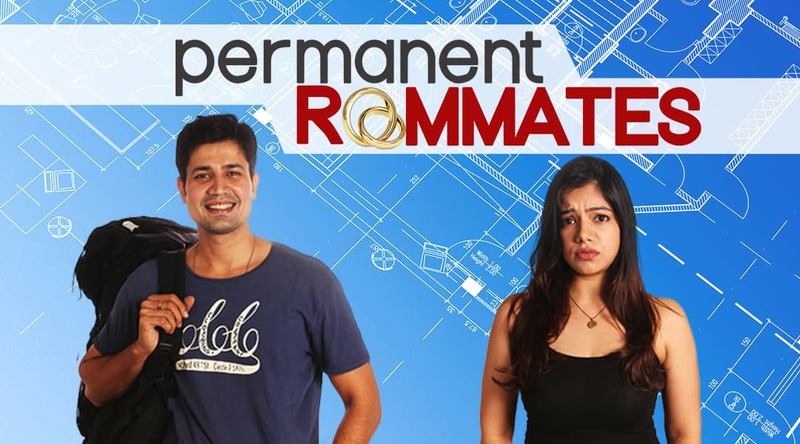 Permanent Roommates tells the story of two lovers, Tanya and Mikesh. Tanya is a young woman who is hesitant to commit to a relationship and is taken aback when Mikesh, her long-distance lover, travels from the U.S. to India to ask her to marry him. Despite her initial resistance, Tanya eventually agrees to Mikesh's request and they move in together. Unfortunately, their newfound relationship is tested when the couple has a falling out, which eventually leads to a reconciliation and Tanya's unexpected pregnancy. This unexpected turn of events leads the two to agree to marry, a decision that has far-reaching implications for all of those involved. It is a good addition to the best series on Sony Liv.
5. The Tudors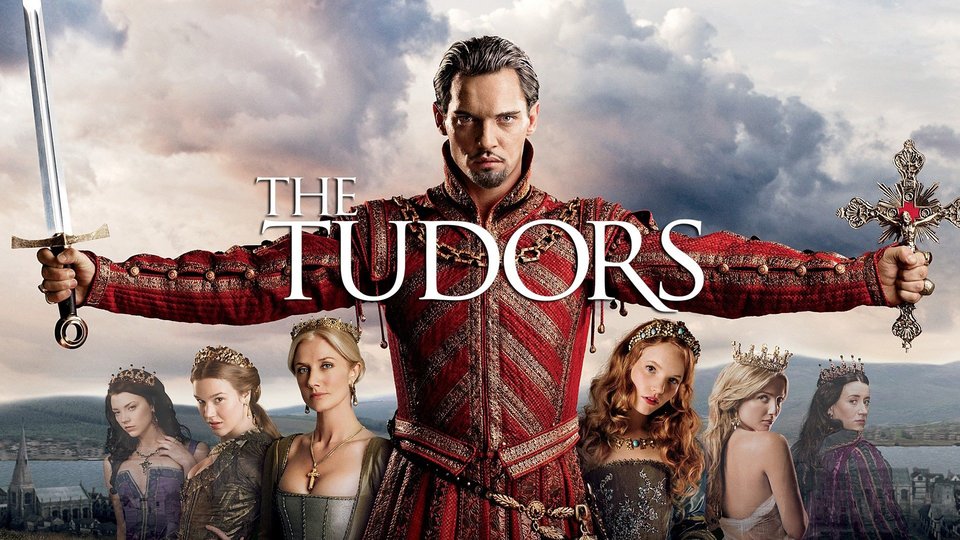 Henry VIII was the infamous King of England in the 1600s. His life was filled with tumultuous events and relationships that changed the course of history. One of the most significant was his relationship with Cardinal Wolsey, the widely disliked Chief Minister. Henry was also very interested in Anne Boleyn, whom he later married after his marriage to Catherine of Aragon was annulled. This annulment was done in an effort to protect his dynasty. He was known for his domineering and uncompromising attitude, which was demonstrated in his connection with Cardinal Wolsey.
Although Wolsey was a powerful figure, Henry was often dissatisfied with his decisions and did not hesitate to express his displeasure with the minister. Henry's newfound love interest in Anne Boleyn also had a lasting impact on his life and legacy. This union was later legitimized when he annulled his marriage to Catherine of Aragon in order to protect his dynasty. It was a complex and controversial figure in the 1600s. His life was filled with turbulent events, from his tumultuous relationship with Cardinal Wolsey to his newfound love for Anne Boleyn. His willingness to nullify his marriage to Catherine of Aragon in order to ensure the success of his dynasty also speaks.
6. Victoria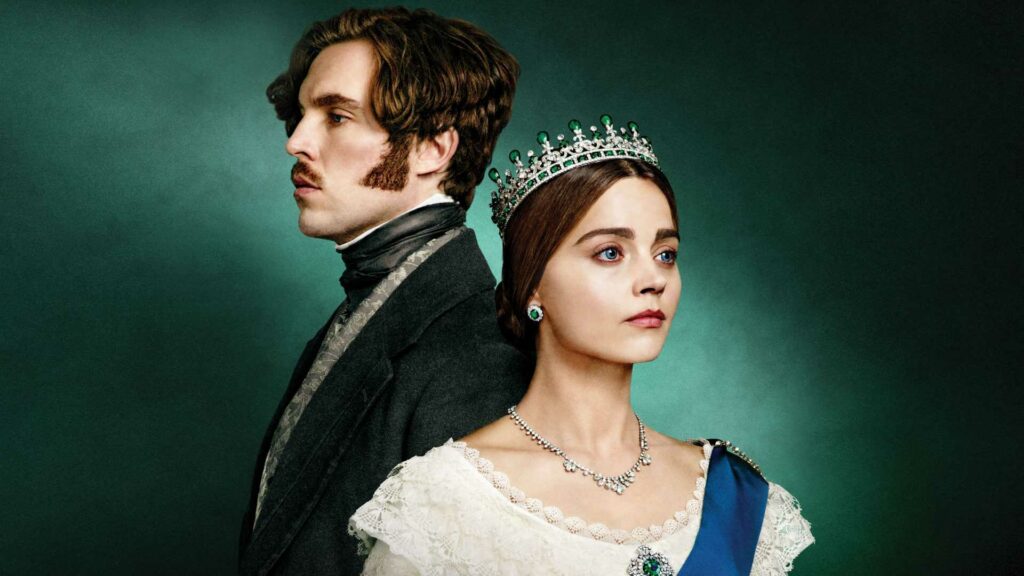 Queen Victoria assumed the throne of England at the young age of eighteen, and the series follows her life before and after her ascension to power. It covers her romance and marriage to Prince Albert, as well as the challenges she faced while balancing her obligations as a queen and a mother. It also covers the politics of the time, such as the divide between the German and English factions among the royals, and their relationships with other countries. War crimes and the Irish Famine of the 1840s are also discussed in the series. Moreover, it paints a picture of the struggles that Queen Victoria endured in her reign as the youngest queen in British history.
7. The Big C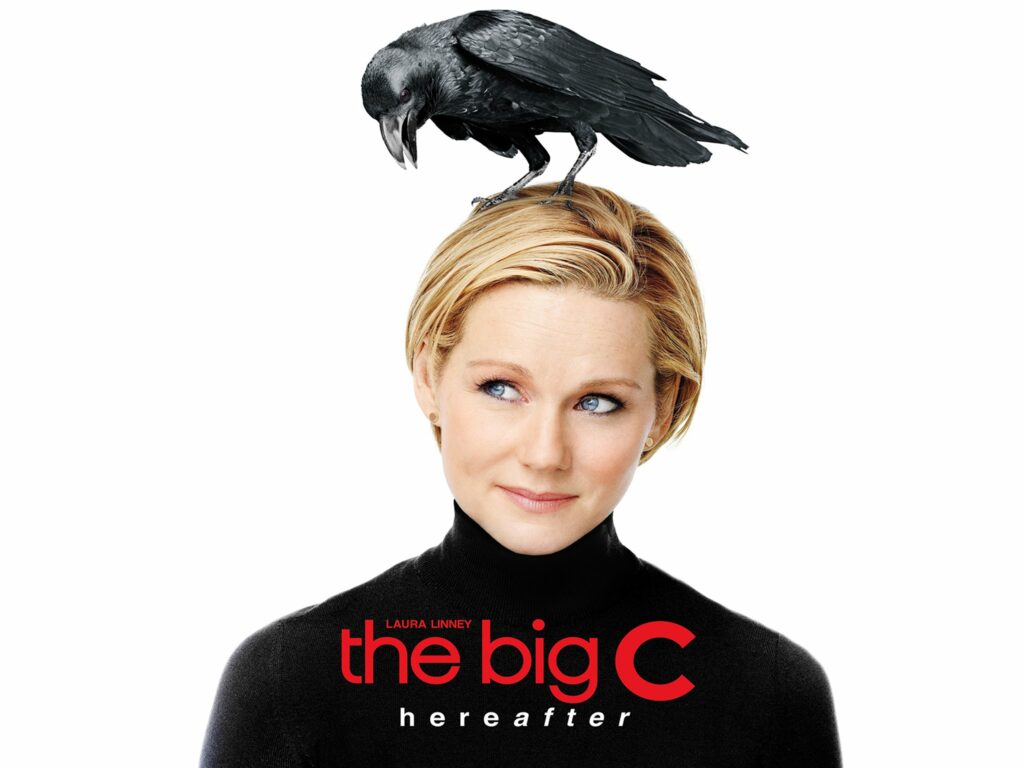 The Big C is another American comedy-drama series that debuted on Showtime and got the greatest viewership ever for the premiere of a Showtime pilot episode.It is set in the Minneapolis–Saint Paul region and features Westhill High School teacher Cathy Jamison, a modest suburban mother, and wife who is afflicted with skin cancer. The revelation of her diagnosis causes her to start living in every sense of the word for the very first time.
She initially intends to keep her illness a secret from her family, acting in ways that they find confusing and more peculiar as time goes on. After some time has passed, Cathy accepts her family as well as some new acquaintances to assist her in dealing with her fatal illness. She also finds both laughter and heartbreak in the various oddball connections that have come to characterize her life.
8. Jehanabad- Of Love and War
Jehanabad-Of Love and War is a story of love, tragedy and courage set against the backdrop of the Indian state of Bihar in the late 1990s. The story revolves around a young couple, Jehan and Bashir, who find themselves in the midst of a war between two rival factions in their village. As their love story progresses, they are forced to make difficult decisions and sacrifices, in order to survive the conflict and bring peace to their village. The story is full of emotional moments, as the couple's relationship is tested by the ever-increasing violence. Jehan must learn to trust and rely on Bashir, even though he is a part of the opposing faction.
In the end, their love and courage overpower the violence and the village is able to find peace. It is both heartbreaking and inspiring. It is a reminder that love and compassion are more powerful than hatred and violence. It also speaks to the strength of the human spirit, and how even in the darkest of times, we can still find courage and hope. Jehanabad-Of Love and War is an important story that should be shared with everyone. It teaches us the importance of love and understanding, and reminds us of our shared humanity. One of the the best series on Sony Liv to watch in 2023.
9. Girls Hostel 2.0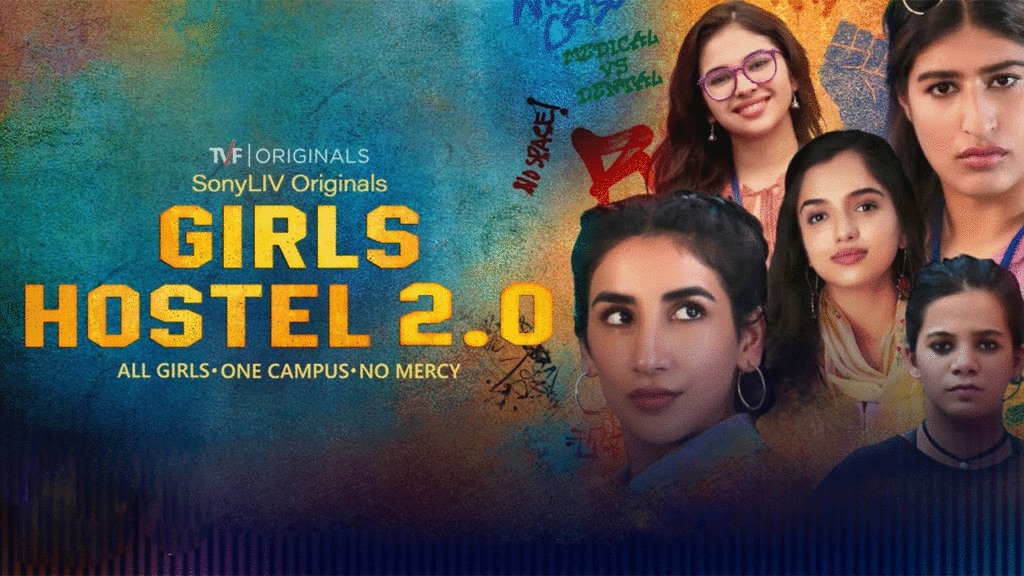 The much-anticipated second season of the hit series, Girls Hostel, is finally here. Set in the same college hostel as the first season, the show follows the adventures of four college girls and their day-to-day lives as they navigate their way through the ups and downs of life. The second season sees the girls dealing with new challenges and issues such as financial problems, peer pressure, family issues, and more. As they struggle to keep up with their studies and maintain a healthy balance between their academic and social lives, the girls also strive to form strong bonds of friendship and understanding with each other.
The show also explores the complexities of relationships and how the girls handle their emotions as they learn to trust and rely on one another. Each episode follows a unique storyline as the protagonists face a different challenge. With its relatable characters, humorous dialogue, and heartwarming moments, Girls Hostel season 2 promises to be just as entertaining as the first season.
10. College Romance
Recalling a college romance can bring waves of nostalgia. SonyLiv offers an exciting series that revolves around taking a look back on those romances. College Romance follows the story of three best friends as they navigate college life and search for love, good memories, and meaning. This series provides an opportunity to relive the college life experience and all of its nostalgic moments. If someone is looking to take a trip down memory lane, College Romance is the perfect series to watch. It is among the best series on Sony Liv.
11. Scam 1992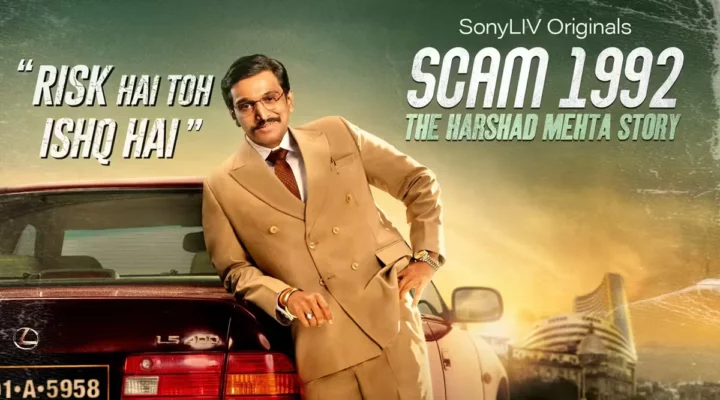 A journey into the world of finance with "Scam 1992," a riveting addition to Sony Liv's web series collection. This series offers an insight into the origins of the Indian stock market through the story of Harshad Mehta, a charismatic broker who propelled the market to new heights. As he faces pressure and challenges, witness his rise and fall, making "Scam 1992" one of the most-watched web series on Sony Liv. Immerse yourself in the best series on Sony Liv and explore both intrigue and history.
12. JL50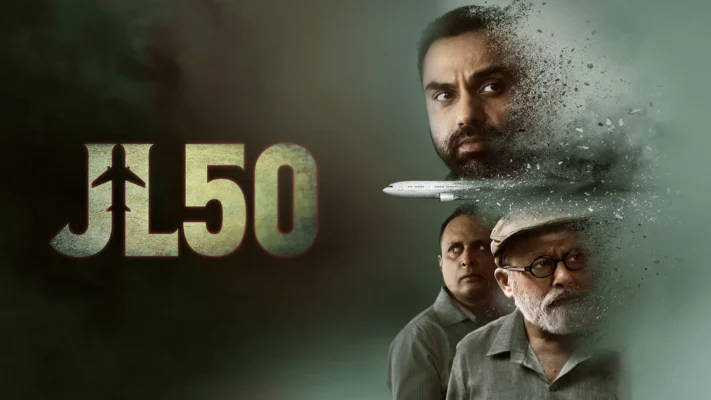 Sony Liv's web series "JL50," is a thrilling narrative. The story follows a CBI officer who delves into a mysterious plane crash investigation, uncovering top-secret truths hidden in the depths of northern Bengal. With a blend of sci-fi intrigue, "JL50" promises an edge-of-your-seat experience among the best series on Sony Liv. While making it a must-watch from their impressive web series list in 2023.
13. A Simple Murder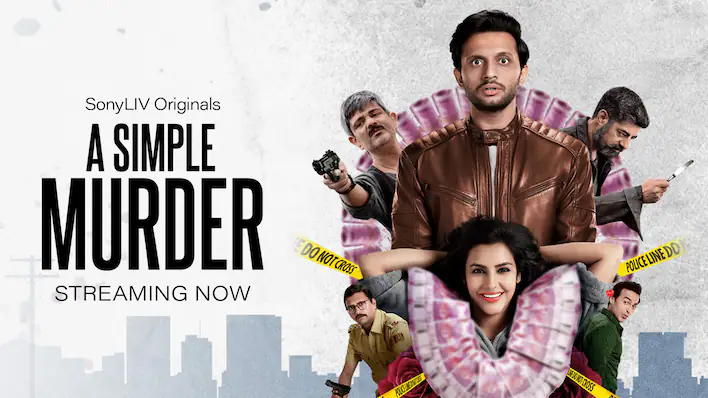 In the captivating world of Sony Liv's web series, A Simple Murder securing its spot among the top picks. This enthralling narrative follows an entrepreneur grappling with financial instability and a faltering career, leading him into a web of chaos. Assigned an unthinkable task—to assassinate a powerful politician's daughter—the story delves into greed, self-worth, and moral dilemmas. It is one of the best series on Sony Livto watch in 2023.
14. The Salt City
Experience the captivating narrative of "The Salt City," a good addition to Sony Liv web series 2023 watchlist. Launched on June 16, 2022, this series has captivated audiences with its engaging plot and stellar cast. Join the Bajpayee family's journey, navigating life's intricacies. From the past to the present, while embracing an uncertain yet hopeful future. Immerse yourself in the best series on Sony Liv, exploring their dynamic collection and discovering the buzz surrounding "The Salt City."
15. Chutzpah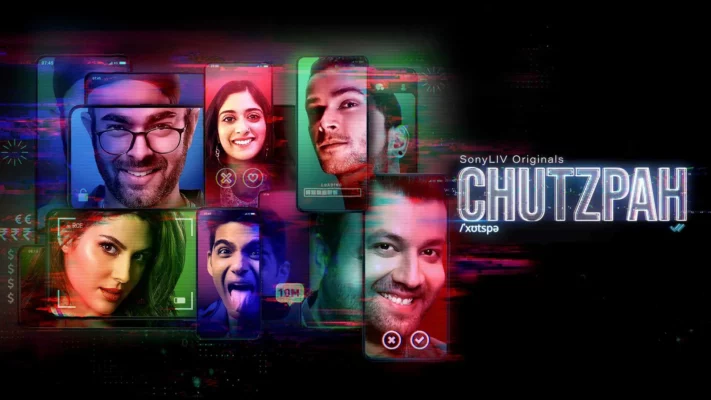 Sony Liv's web series "Chutzpah," securing the 8th spot among the most viewed. This series intricately weaves five intertwined stories that illuminate the quirks and complexities of life. From delusional to quirky characters, "Chutzpah" presents relatable narratives ranging from complicated relationships to Internet obsession. Trust our Sony Liv web series list recommendations and Don't miss out on the best series in 2023.
Wrap up
Sony LIV stands as a premier streaming service. There is an extensive array of TV shows and web series on Sony LIV. It hosts critically acclaimed favorites spanning crime dramas, romantic comedies, and historical dramas like Peshwa Bajirao. With compelling narratives, enchanting music, and stunning visuals, it caters to diverse tastes. Horror enthusiasts are treated to a variety of eerie content. It includes psychological and supernatural horror series, making Sony LIV a treasure trove among the best series on Sony Liv.
For those who prefer a more lighthearted experience, there are plenty of comedy shows and the animated comedy series. Sony LIV also offers a great selection of web series. These web series range from drama to comedy and from fantasy to science fiction. Some of the most popular web series include the political drama House of Cards. Along with the sci-fi thriller Black Mirror, and the fantasy-adventure webseries Cursed. Explore the best TV shows and web series on Sony LIV to binge on this year.