Are you in the mood for a good scare or a thrilling true crime story? Look no further than See No Evil. There are two versions of this title. It has been used for both a horror movie and a true crime documentary series. With such different formats and plotlines, choosing which one to watch can be a daunting task. But fear not, we've got you covered with a comprehensive guide to all the films, television series, and documentaries titled See No Evil.
Here's the list of all See No More. From the 2006 horror film to the 2014 See No Evil TV show, and even a documentary released in the same year. So, whether you're a fan of classic horror films, true crime documentaries, or both, you'll have all the information you need to decide which version of See No Evil to add to your watchlist.
See No Evil – Film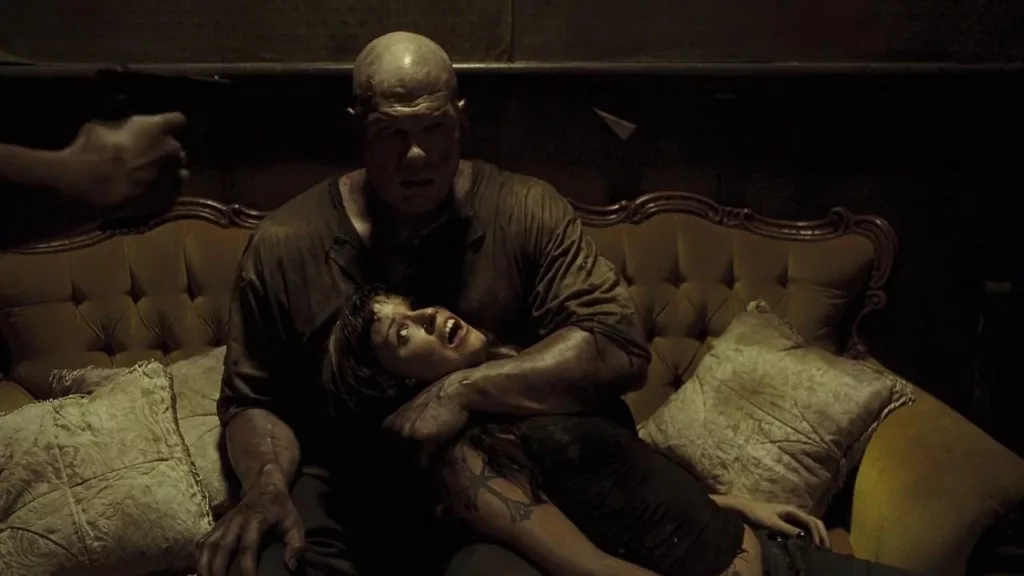 Release Date: May 19, 2006
Main Cast: Glen Jacobs, Christina Vidal, Michael J. Pagan, Samantha Noble
See No Evil is a horror movie directed by Gregory Dark. It stars WWE wrestler Kane in his acting debut as the villain, Jacob Goodnight. The horror film See No Evil follows a group of juvenile delinquents who are sent to clean up an abandoned hotel as part of their community service. But they soon discover that the hotel is the home of a deranged killer named Jacob Goodnight, who was thought to be dead. Goodnight is a towering and grotesque figure who has an obsession with removing people's eyes as punishment for their sins. As the group tries to survive the night and escape the hotel, they are hunted down one by one by the sadistic Goodnight.
The movie is notable for its intense and brutal scenes of violence, as well as its use of atmospheric tension and suspense. While the movie received mixed reviews from critics, it was a commercial success and has since gained a cult following among horror fans. With graphic violence and jump scares, See No Evil is a gruesome and terrifying ride for horror fans.
See No Evil 2 – Film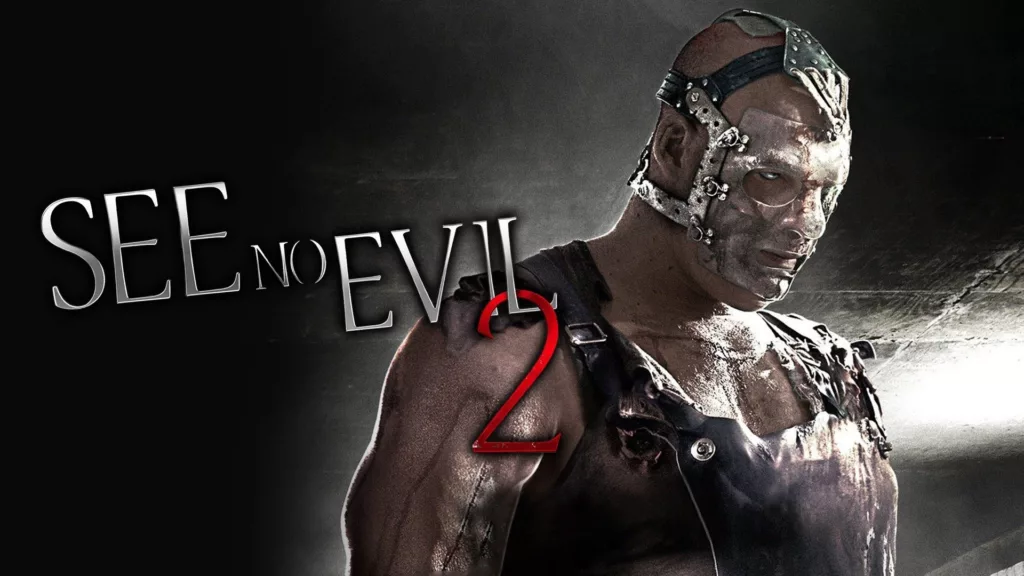 Release Date: October 21, 2014
Main Cast: Danielle Harris, Katharine Isabelle, Glenn Kane Jacobs , Chelan Simmons
See No Evil 2 is the 2014 sequel to the original film released in 2006 and picks up where the first movie left off. Directed by the Soska sisters, Jen Soska and Sylvia Soska. The story follows Amy, a morgue worker who is celebrating her birthday with her friends after finishing a long shift at work. As they party in the morgue, they accidentally awaken Jacob Goodnight, who had been taken to the morgue after his apparent death. With no escape in sight, the group must fight for their lives against Goodnight and his sadistic methods of punishment.
It also features intense and gory scenes of violence and terror that fans of the original film will appreciate. While the sequel received mixed reviews from critics, it was praised for its suspenseful atmosphere and gruesome kills. See No Evil 2 is a chilling and disturbing movie that is sure to satisfy horror fans looking for a good scare. With a higher body count and more creative kills, the film is a must-watch for horror fans who enjoyed the first movie.
See No Evil Hear No Evil – Film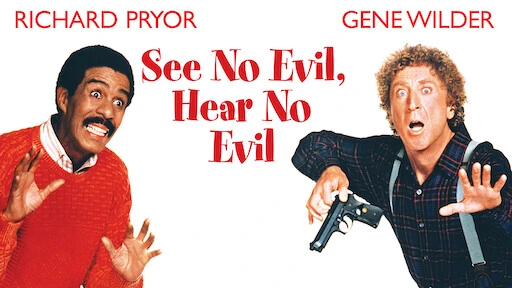 Release Date: May 12, 1989
Main Cast: Richard Pryor, Gene Wilder, Joan Severance, Kevin Spacey
See No Evil Hear No Evil is a comedy film. Directed by Arthur Hiller, the movies is about a deaf man and a blind man who team up to solve a murder. The story follows two men, Dave and Wally, who are brought together by fate when Dave walks into Wally's shop looking for a job. Dave is deaf and Wally is blind, and together they set off on a series of wacky adventures that involve murder, stolen diamonds, and mistaken identities. The film is a classic example of a buddy comedy, with Pryor and Wilder's chemistry as the heart of the movie.
The film received mixed reviews from critics but was a commercial success, grossing over $46 million at the box office. It was praised for its comedic performances, with Pryor and Wilder's banter being a standout feature. The film also features notable supporting performances. See No Evil Hear No Evil is a light-hearted and entertaining comedy that showcases the comedic talents of two legends in the genre. With witty one-liners and slapstick humor, the 1998 film is a classic comedy that still holds up today.
See No Evil – Film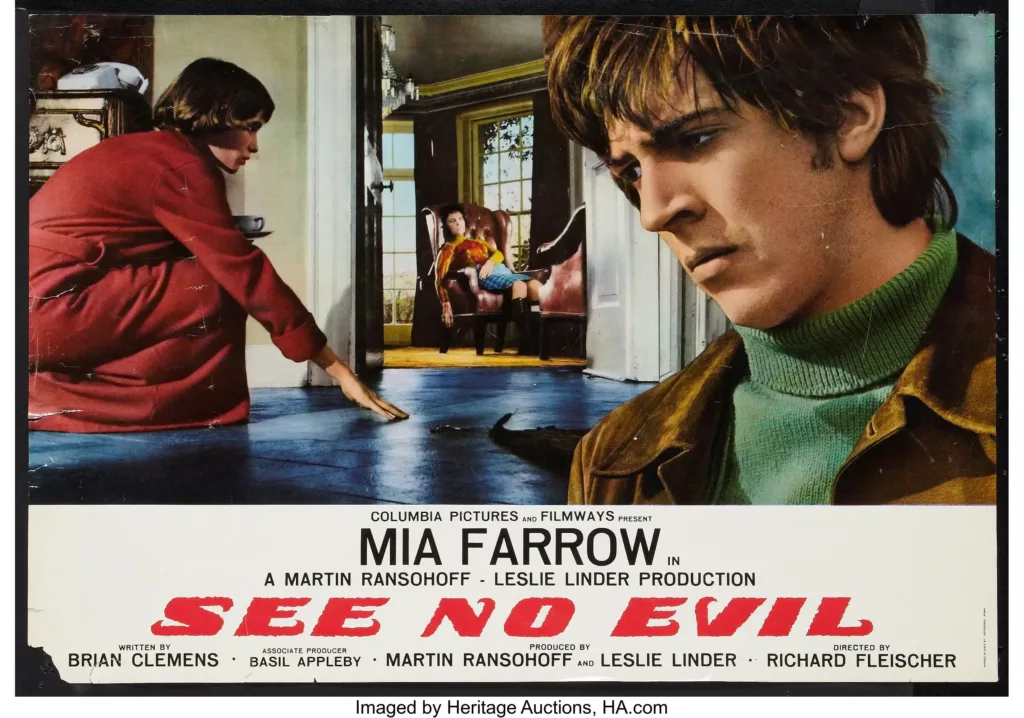 See No Evil is a British thriller directed by Richard Fleischer. The film follows a young woman named Sarah who is recovering from a mental breakdown. She lives in a shared apartment building in New York City. One day, Sarah witnesses a murder in the building across the street but struggles to convince anyone, including the police, of what she saw. As she becomes more obsessed with the murder, Sarah's mental state begins to deteriorate. She starts to question her own sanity.
The film was critically acclaimed for its suspenseful plot and Farrow's performance, which earned her a nomination for the Golden Globe Award for Best Actress. See No Evil is a gripping and haunting film that explores the themes of trauma, isolation, and gaslighting. It remains a classic of the thriller genre and a must-watch for fans of suspenseful cinema. With twists and turns, keeping audiences guessing until the very end.
See No Evil: The Moors Murders – TV Series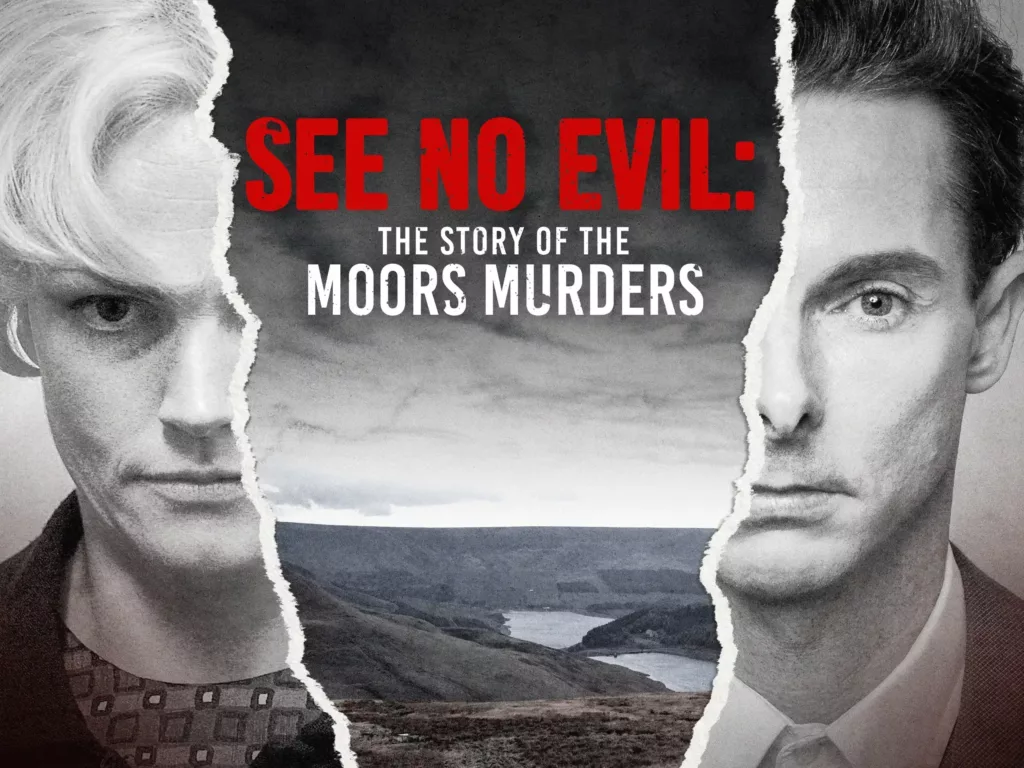 Release Date: May 14, 2006
Main Cast: Sean Harris, Maxine Peake, Joanne Froggatt, Matthew McNulty
See No Evil: The Moors Murders is a true crime documentary series. The show explores the infamous case of Ian Brady and Myra Hindley, who were convicted of murdering five children in the 1960s. The series focuses on the investigation of the murders and the trial of the killers, Brady and Hindley. Through interviews with police officers, forensic experts, and family members of the victims, the series provides a detailed and chilling account of one of the most shocking crimes in British history.
The series was praised for its in-depth exploration of the case and its sensitive handling of the victims' families. The Moors Murders is a powerful and thought-provoking series that delves into the darkest corners of human nature and the criminal justice system. With a focus on the emotional impact of the crimes, The Moors Murders is a harrowing look at one of the UK's most notorious cases.
See No Evil – TV Series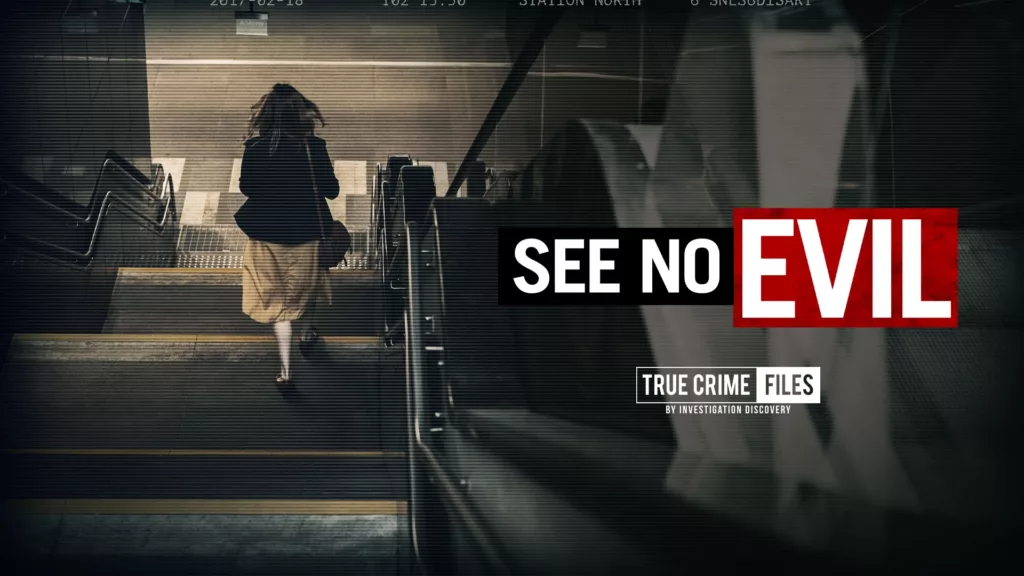 Release Date: February 17, 2015
Main Cast: Ross Huguet (Narrator)
See No Evil series is a crime documentary that airs on the Discovery+. The show debuted in 2015 and has since become a fan favorite. The show uses surveillance footage and firsthand accounts to retrace the steps of real-life crimes, from murders to kidnappings. The show's unique format of relying solely on surveillance footage has made it a hit.
Each episode focuses on a different case, piecing together the evidence to solve the crime. With high-stakes investigations and dramatic reenactments, it keeps viewers on the edge of their seats. The series See No Evil cast features rotating actors who reenact the events leading up to the murder. Additionally, interviews with law enforcement officials, family members, and witnesses are interspersed throughout the episode.
The See No Evil episodes 2023 has crossed 100, each focusing on a different murder case. The show is currently airing its Season 11. The show has covered cases from all over the world, including the United States, Canada, and the United Kingdom.
See No Evil – Documentary
See No Evil documentary isdiected by Jos de Putter. It explores the issue of human rights abuses in China. The film follows four political prisoners. They were in prison for their involvement in the Tiananmen Square protests. Along with their subsequent efforts to seek justice and freedom. Through interviews with the prisoners, their families, and human rights activists, the film sheds light on the brutal and oppressive tactics used by the Chinese government to silence dissent and maintain control over its citizens.
The documentary also explores the role of the international community in addressing human rights abuses in China. Also the challenges faced by those who seek to advocate for change. The documentary provides a powerful reminder of the importance of free speech. The need to speak out against injustice, even in the face of overwhelming adversity. Through its powerful storytelling and eye-opening footage, See No Evil is a must-watch.
Major Differences Between Movies and Series
One of the significant differences between the See No Evil movies and series is the format. The movies are fictional horror, while the series are a documentary-style television show. Additionally, the movie focuses on a group of characters trying to survive a serial killer, while the series showcases the real-life events of a murder case.
Another difference between the two is the cast. The movies stars Kane, Gene Wilder, Richard Pryor, and Mia Farrow respectively, while the series has a rotating cast of actors who portray real-life people. The show's format allows for more diverse casting as the actors only need to resemble the real-life person they are portraying.
In terms of See No Evil plot, the movies are a self-contained story that wraps up at the end. In contrast, each episode of the series features a different murder case, so there is no overarching plot. This format allows viewers to jump in and out of episodes without feeling lost.
Wrap Up
While both the See No Evil movie and series share the same title, they are entirely different from one another. The movies See No Evil plot are self-contained, while each episode of the series covers a different murder case. The See No Evil franchise has something for everyone. With multiple films, television series, and a documentary, there is no shortage of spine-tingling content to choose from. See No Evil has something for everyone. Whether you're in the mood for a classic thriller or a true crime investigation.
The title represents a variety of films, TV series, and documentaries, encompassing everything from horror movies to true crime investigations. With so many versions of this title available, it can be difficult to choose which one to watch. By exploring the differences between each film and series, viewers can make an informed decision about which one best suits their interests.