Only 20 days after its debut, the Netflix series "Wednesday" has joined an elite group with more than 1 billion hours of the series viewing time. The streaming service's today released viewing statistics place the supernatural dark comedy series as the third most watched program of all time.
Within the first 28 days of their release, only "Squid Game" and "Stranger Things 4" had more streams than "Wednesday." 1.35 billion hours watched, Stranger Things fourth season leads all English television program and is the only one to rank above the show.
The critically acclaimed television show "Wednesday" has amassed an incredible 1.02 billion hours of viewing time to date. It has 8 days left to surpass "Stranger Things" and "The Squid Game," which received 1.65 billion hours of viewing.
The program has already received two Golden Globe nominations. The show will compete in the Best Musical/Comedy Series category even though Jenny Ortega is nominated in the category for best actress.
"Wednesday†premiered on November 16 and has since become a cultural phenomenon, inspiring billions of TikTokers, including "Mother Monster†herself, Lady Gaga, who recreated Jenna Ortega's choreographed dance scene in episode four, "Woe What a Night.†The hashtag #wednesdayaddams, has 16.9 billion views on TikTok.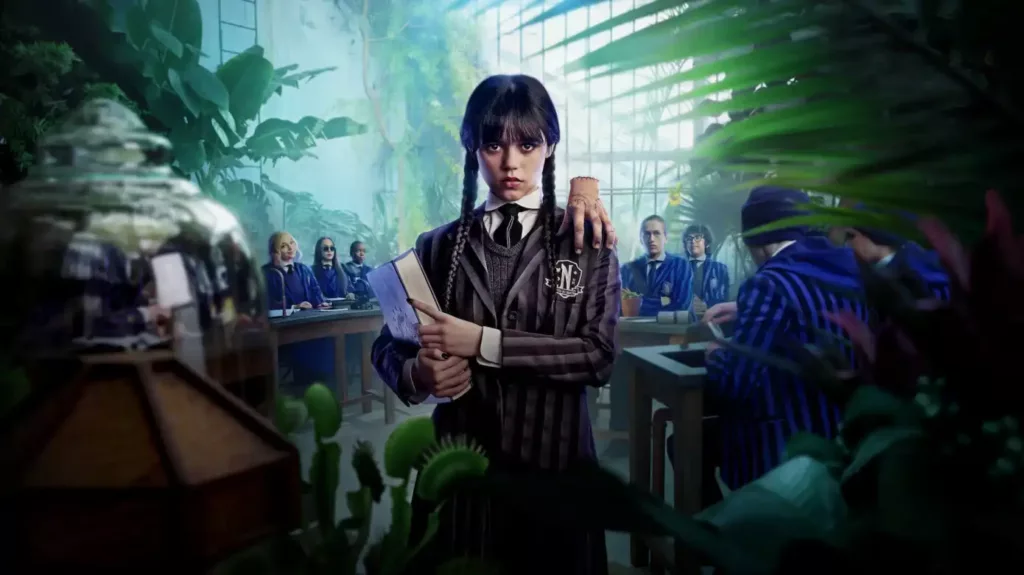 Plus, the kooky young-adult series was responsible for the surge in listening streams for "Goo Goo Muck†by The Cramps, which, as of this writing, has over 16 million plays on Spotify.