The English-language remake rights to the Thai monster movie Leio: The Terrible Giant have been acquired by UK sales company SC Films International, presenting the idea to investors during Busan's ACFM.
Neramitnung Film of Thailand sold the firm the rights to recreate the movie, and this week's Asian Contents and Film Market and the American Film Market (AFM) in November will be where the company will be meeting with possible co-producers.
A former pop star who goes back to his hometown to compete in a water field drilling competition in the hopes of winning a sizable cash reward is the subject of the action comedy. The competitors do not understand, however, that a mysterious beast is hiding underground.
Also Read: Alex Pettyfer talks about his character development in 'The Infernal Machine'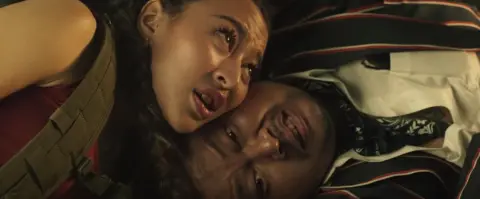 The Thai film, which was helmed by Chalit Krileadmongkon, a specialist in visual effects, had its international debut at the Neuchâtel International Fantastic Film Festival in Switzerland on July 28 before being shown in theaters locally. Additionally, the International Fantastic Film Festival in Brussels chose it.
Simon Crowe, CEO of SC Films, called the movie a "fun, action-packed creature feature" and stated that the company wanted to recreate it in English so that "a bigger audience" could see it.