Philippine Leroy-Beaulieu discusses her path from the Emily in Paris auditions to the position of Sylvie.
In the two seasons, Beaulieu portrayed the Chief Marketing Officer of Savior in Paris. She oversaw the group of executives and workers there. The American girl who was hired to work for her thinks of her as a stern, impatient woman.
Leroy-Beaulieu has collaborated with eminent directors including Roger Vadim, Coline Serreau, and Philippe Le Guay, as well as Andrzej Wajda, James Ivory, and Robert Altman. Her performance in "Emily in Paris" launched her to international fame. She has a long history in French television and film.
She claims, while speaking with Variety, that Juliette Ménager, the casting director, called and described the character of Sylvie to her. The actor said, "I know Sylvie Grateau," and accepted the part. I am well-aware of her!"
Philippine, who also plays Sylvie, says of the character, "As soon as I started reading this part. I got the sensation that she was really hard and restrained in the way she behaved. And moved as if she were concealing something. And in Season 2, we learn the following: She had to toughen up to deal with the Parisian environment after moving to Paris from the seaside town of Saint-Tropez to pursue a profession.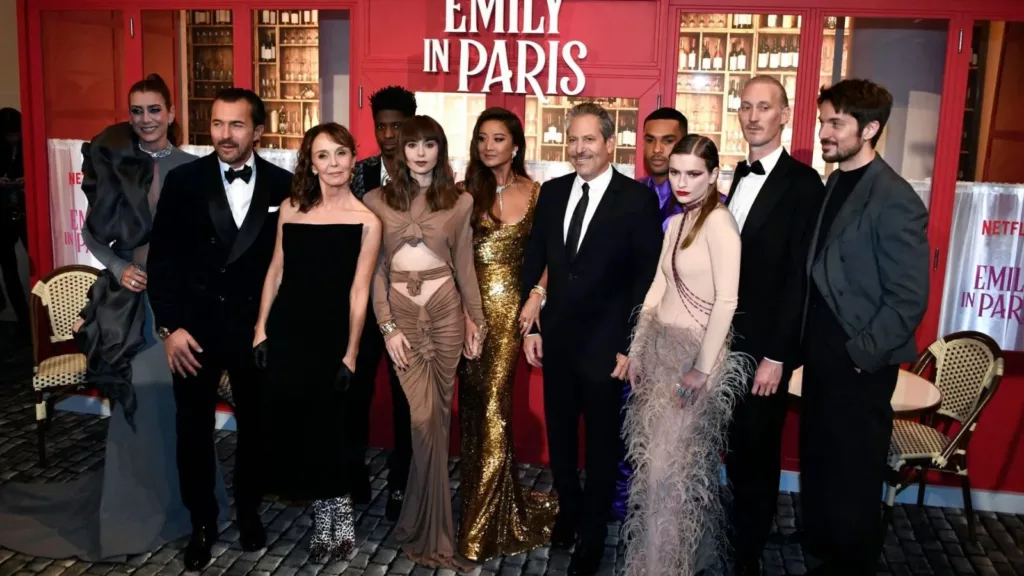 She has emancipated herself from her American employers by the beginning of Season 3. And has realised that she can collaborate with Emily. I'm pleasantly shocked that my character has changed so much because I didn't expect it.