According to a survey by The Quorum, 6 percent of the people who watched Oppenheimer this weekend did so because Barbie was already fully booked
Even though it's not a large percentage, it still contributed significantly to Oppenheimer's earnings, adding around $5 million to its total box office revenue of $80.5 million in the US ($174 million worldwide).
The movie they couldn't watch, Barbie, earned $155 million in the US ($337 million worldwide), showing that both movies supported each other and helped achieve a record-breaking $300 million weekend domestic box office during the Covid era.
It's ironic for a couple of reasons: First, Christopher Nolan wasn't happy when Warner Bros. scheduled Barbie's release on the same weekend he preferred in response to some issues he had with the studio's handling of his movie Tenet. He even set up a store at Universal out of spite.
Universal's Donna Langley won the opportunity to work on Nolan's Oppenheimer film by agreeing to promote it heavily for a whole year, something unusual for lengthy biographical movies.
Additionally, she promised to keep it in theaters for 120 days before releasing it on home video, which means Oppenheimer won't be available for home viewing until Thanksgiving. Now, Nolan has his best non-Batman movie opening partly because of the great creativity and marketing skills demonstrated by his old studio for the rival film, Barbie.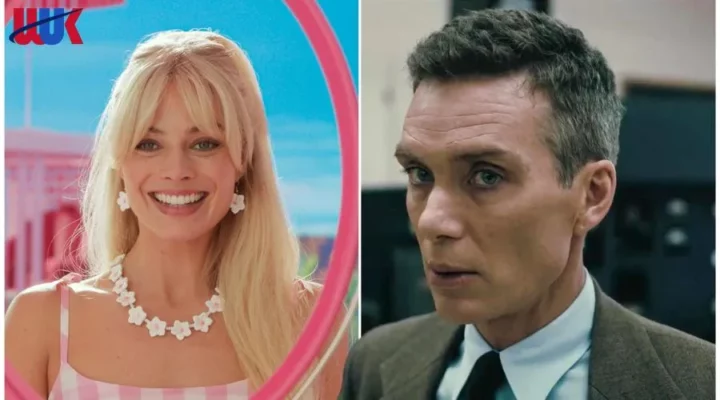 Christopher Nolan, known for opposing streaming services, found himself benefiting significantly from the popularity of Barbenheimer on TikTok and Twitter, especially among young people in their 20s.Many people in the industry are now trying to learn from this weekend's success.
Some are saying that audiences prefer new and original movie series, and they're over watching old sequels like Indiana Jones 5, Fast X, and Mission Impossible 7. Studio executives like Donna Langley and companies like Mattel, led by CEO Ynon Kreiz, may see rewards by trusting visionary filmmakers like Nolan and Greta Gerwig to bring their unique ideas to life.
The same survey also revealed that 58 percent of moviegoers who saw both Barbie and Oppenheimer watched the latter first, showing that more Nolan fans added Barbie to their list rather than the other way around.
Two different producers expressed their feelings about seeing the theaters full of people this weekend. They described it as "emotional" because it reminded them of the energy and excitement that made them want to be in the movie business in the first place. It had been a while since they had seen such enthusiasm. So, it was wonderful to witness that success and significance returning.
However, it's important to note that the overall box office is still more than 20 percent lower than it was in 2019.
Although August doesn't have any big blockbuster movies expected, there could still be potential hits like The Meg 2 and Teenage Mutant Ninja Turtles. Additionally, the actor and writer strikes could pose a threat to the fall movie schedule just when things seemed to be picking up. Despite these challenges, it's worth celebrating the positive weekend.