After leaving the UK in 2020, the royal couple from the United States moved to Canada. The resemblance to Carley Fortune's novel is quite noticeable.
Meghan Markle and Prince Harry are facing accusations of turning their attention inward due to their intriguing £3 million deal to secure the rights to a book that features characters with clear similarities to themselves, claims royal author Jennie Bond.
Meghan Markle and Prince Harry have spent a significant amount on acquiring the rights to Meet Me At The Lake, a novel written by Carley Fortune.
The book portrays a romantic tale set in Canada, following a couple who encountered each other in their 30s.
The story delves into themes like childhood trauma due to a parent's car crash and challenges related to mental well-being.
Under the terms of the agreement, the book Meet Me At The Lake will be adapted for Netflix. This move aligns with Meghan and Harry's existing partnership with Netflix, which is said to be valued at around £80 million.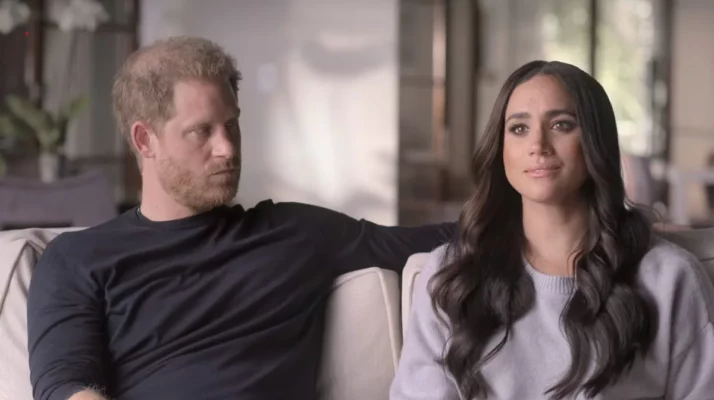 Ms Bond, the BBC's former royal correspondent, spoke to  OK magazine: "I can understand that Harry and Meghan have to come up with content to fulfil their Netflix contract, and I think everyone will be pleased that they are moving away from bashing the Royal Family.
"But this does seem rather a curious choice of book, with some obvious parallels with their own lives.
"Somehow, it seems they just can't get away from looking inwards, and inviting comparisons with what they have gone through."
She added: "I also wonder what qualifications they think they have to become film producers.
"It's rather insulting to presume they have the skills that have taken others years to acquire."
Ms. Bond suggested that the couple might have felt "obviously under pressure" following the cancellation of Meghan's podcast deal by Spotify.