Director Clare Kilner discusses her proudest accomplishments on the Game of Thrones prequel and gives hints about what viewers can anticipate in the exciting second season.'
House of the Dragon faced a significant challenge as a new show last year. It had to launch a prequel series to the immensely popular and award-winning series, introducing entirely new characters.
Additionally, the show executed a daring 10-year time jump in the middle of the season, replacing half of its core cast.
In an interview with The Hollywood Reporter, Kilner mentioned that she was most proud of episode nine. "When [Eve Best's Rhaenys spectacularly interrupts a royal coronation on her dragon]. That was obviously a huge sequence, and I vividly remember grabbing the mic and screaming to all the supporting artists and actors, 'The dragon is coming!' to whoop everyone up. Also, the wedding [between Milly Alcock's Princess Rhaenyra and Theo Nate's Laenor] took 10 days to shoot. I worked with a choreographer to devise a House of the Dragon dance."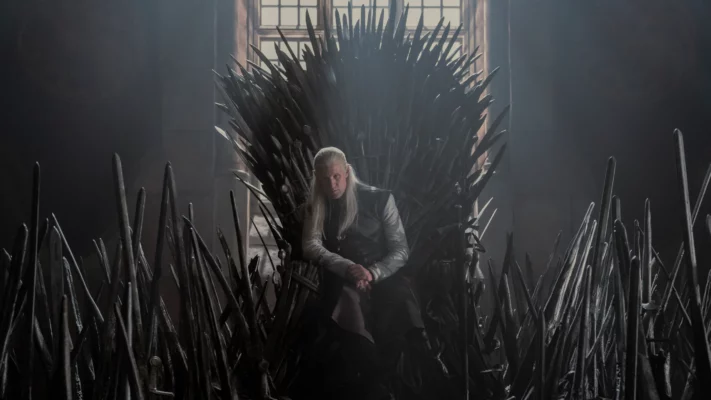 Kilner also talked about how season 2 having eight episodes is a better decision.
"There are eight wonderful episodes with so much happening in every episode, and we have trouble, at times, bringing them down to one hour. Ryan's decision was to give it a good opening and a good ending, and they're jam-packed with emotional and visually exciting events."
Despite skepticism, showrunner Ryan Condal and the team successfully adapted George R.R. Martin's extensive novel "Fire & Blood," which delves into the history of the Targaryen family and their dragon-riding legacy spanning 150 years.
The first season, featuring stars like Emma D'Arcy, Matt Smith, Olivia Cooke, and Paddy Considine, depicted a dark tale of a royal family torn apart by internal power struggles.
This success showcased the potential of expanding the Game of Thrones universe, leading to the approval of another prequel series, A Knight of the Seven Kingdoms: The Hedge Knight. Director Clare Kilner sheds light on the show's evolution as the Targaryen family's ambitions ignite a civil war in Westeros.