Hollywood Vampires the American rock supergroup formed by Johnny Depp, Alice Cooper, Joe Perry, and Tommy Henriksen, the members of the American rock supergroup Hollywood Vampires, have compelled to postpone the first three dates of their highly anticipated 2023 tour.
The decision comes after front man Johnny Depp sustained ankle injury, preventing him from traveling as advised by his doctor.
Despite the setback, the band remains committed to delivering an outstanding performance and has rescheduled the affected concerts for July.
The Hollywood Vampires' eagerly awaited tour, set to kick off on 30th May. But met with disappointment as the band announced the postponement of their first three concerts due to Johnny Depp's ankle injury. His doctor advised against traveling to allow for proper recovery.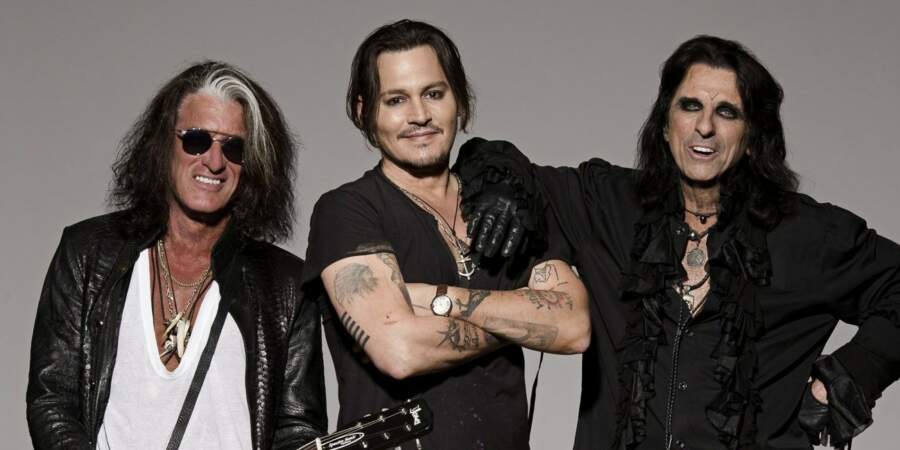 In a statement released on their Instagram account, the band expressed their sadness and Depp's devastation over the unforeseen turn of events.
However, they remain committed to bringing their absolute best to the European leg of the tour, following his recovery period. The band members understand the importance of delivering a memorable performance to their fans and are determined to do so despite the setback.
All tickets will be honored for the rescheduled shows. The Manchester, New Hampshire concert will now take place on 29th July. Followed by the Boston, Massachusetts show on 28th July, and the Bethel, New York performance on 30th July. The Hollywood Vampires' management assures fans that the rescheduled concerts will be worth the wait.
The Hollywood Vampires, initially formed in 2012, consists of the iconic trio of Johnny Depp, Alice Cooper, and Joe Perry, joined by rhythm guitarist Tommy Henriksen.
Despite this temporary setback, the band's dedicated fan base remains supportive. Sending well wishes to Johnny Depp for a speedy recovery.
The Hollywood Vampires' fans eagerly wait for their rescheduled tour dates. The supergroup's commitment to delivering an exceptional performance. The unwavering support of their fans, coupled with the band's commitment. This ensures that the upcoming concerts will be worth the wait. As Depp recuperates, he can draw strength from his recent legal victory. Adding a positive twist to an otherwise challenging situation. The Hollywood Vampires will enthrall audience with their electrifying rock music later this year.