According to his agency WME, Robbie Coltrane, who portrayed the endearing half-giant Rubeus Hagrid in the Harry Potter series, has passed away.
In addition to appearing in the J.K. Rowling film series, the quirky actor also played in the British crime thriller Cracker.
The Scottish actor, comedian, and author appeared in two James Bond films, 1995's GoldenEye and 1999's The World Is Not Enough, as Russian Mafia Valentin Dmitrovich Zukovsky.
Coltrane was born Anthony Robert McMillan on March 30, 1950, in Glasgow, Scotland, the son of a doctor and a teacher. After graduating from Glasgow Art School, he pursued further art education at Edinburgh's Moray House College of Education.
But when Coltrane's attempts to pursue a career as an artist failed, he turned to stand-up comedy in Edinburgh venues. And when he decided to pursue acting in London, he changed his last name in tribute to jazz great John Coltrane.
Flash Gordon, Blackadder, and Keep It in the Family are a few of Coltrane's early television appearances. As he rose to prominence on British TV, his other comic credits included shows like A Kick Up the Eighties, The Comic Strip, and Alfresco.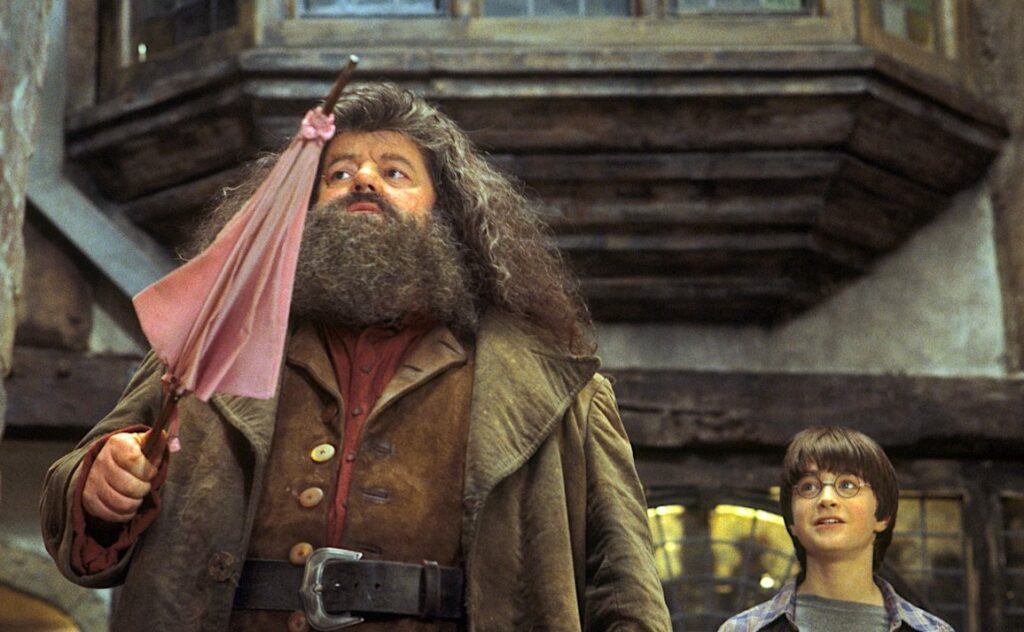 Coltrane's breakthrough performance came in Jimmy McGovern's Cracker series, which lasted for over 25 episodes between 1993 and 2006. He played Dr. Edward "Fitz" Fitzgerald, an anti-social criminal psychologist with a talent for solving murders.
In the fantasy short film Hagrid's Magical Creatures Motorbike Adventure in 2019, Coltrane resumed his role as Hagrid, one of his more recent appearances.
He also wrote an autobiography, Coltrane in a Cadillac, where he drove a vintage 1951 Cadillac across America from Los Angeles to New York City for the TV series of the same name.