Daniel Henney starring alongside Rosamund Pike in Amazon Prime Video's The Wheel of Time praises her and calls her, "best actor he's ever worked with."
The series revolves around Moiraine (Pike), a member of the mystical organization Aes Sedai, who embarks on a journey with five young villagers. She believes one of her companions is the reincarnation of the Dragon, a strong channeler who nearly destroyed the planet in the past.
Moiraine's concern is that she doesn't know if the reincarnated dragon would save the world from a primordial evil known as the Dark One or try to destroy it once again.
In a recent interview with The National, Henney talks about working with the Oscar nominated actress. "She's underrated in so many ways. She's just perpetually curious about everything in life. She's so dedicated. She wants to rehearse endlessly and tries to find the truth in every scene," he says.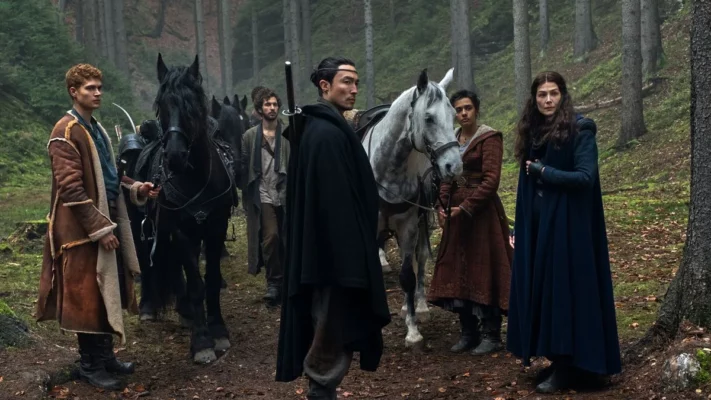 "She's going to do what she wants to do and is unapologetic about that. Which I love about her. She's such a great person to lean on."
Henney believes that audiences can sense his, Pike's, and the rest of the cast and crew's passion for The Wheel of Time.
"It's already been four years working on the show, and I've enjoyed it so much. I hope people see our love for the books and the show and how much we're putting into making the characters feel real. I'm so excited for people to see the performances and these moments. Hopefully the show can keep going."
Season 2 premieres on Friday.