Due to her Halloween cosplay as Marge Simpson from The Simpsons, Grammy-winning rapper Cardi B face legal action from a fan who claims she stole his fan art without his consent.
Italian artist Alexandro Palombo shared a screenshot of Cardi B's Oct. 31 Marge Simpson costume on his Instagram feed. Cardi was sporting Marge's long blue hair and wearing a 1995 Thierry Mugler outfit that partially exposed her buttocks. Palombo claims that the rapper copied his 2013 piece of original art titled
"Marge Simpson Style Icon," which he included with the screenshot. "Cardi B and her collaborators have used my artwork without any authorization, debasing its original meaning and only to amplify their image with a clear commercial purpose that has nothing to do with that path of social awareness that has always characterized my works," he said.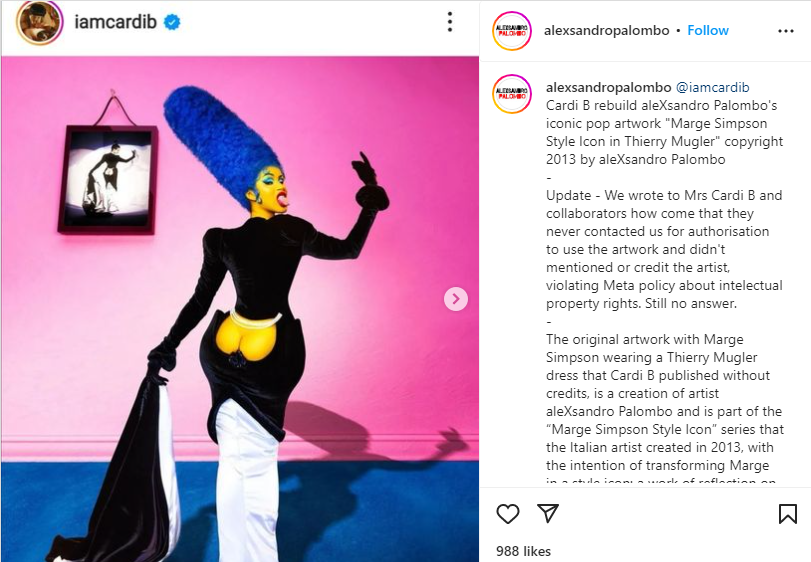 The legal team for Palombo also made a statement regarding the situation, claiming that Cardi B had violated Meta's policy on intellectual property rights by dressing as Marge Simpson of the Simpsons, who has blue hair, and failing to credit Palombo for his work. However, as of the time of publication, neither Cardi B nor her aides had reacted to the artist's accusations.
The initial appearance of "Marge Simpson Style Icon" in British Vogue had 24 images of Marge sporting well-known attire, including Madonna's Jean Paul Gaultier bustier and Geri Horner's Union Jack dress. Palombo produced The Simpsons fan art collection to advance women's independence and gender equality.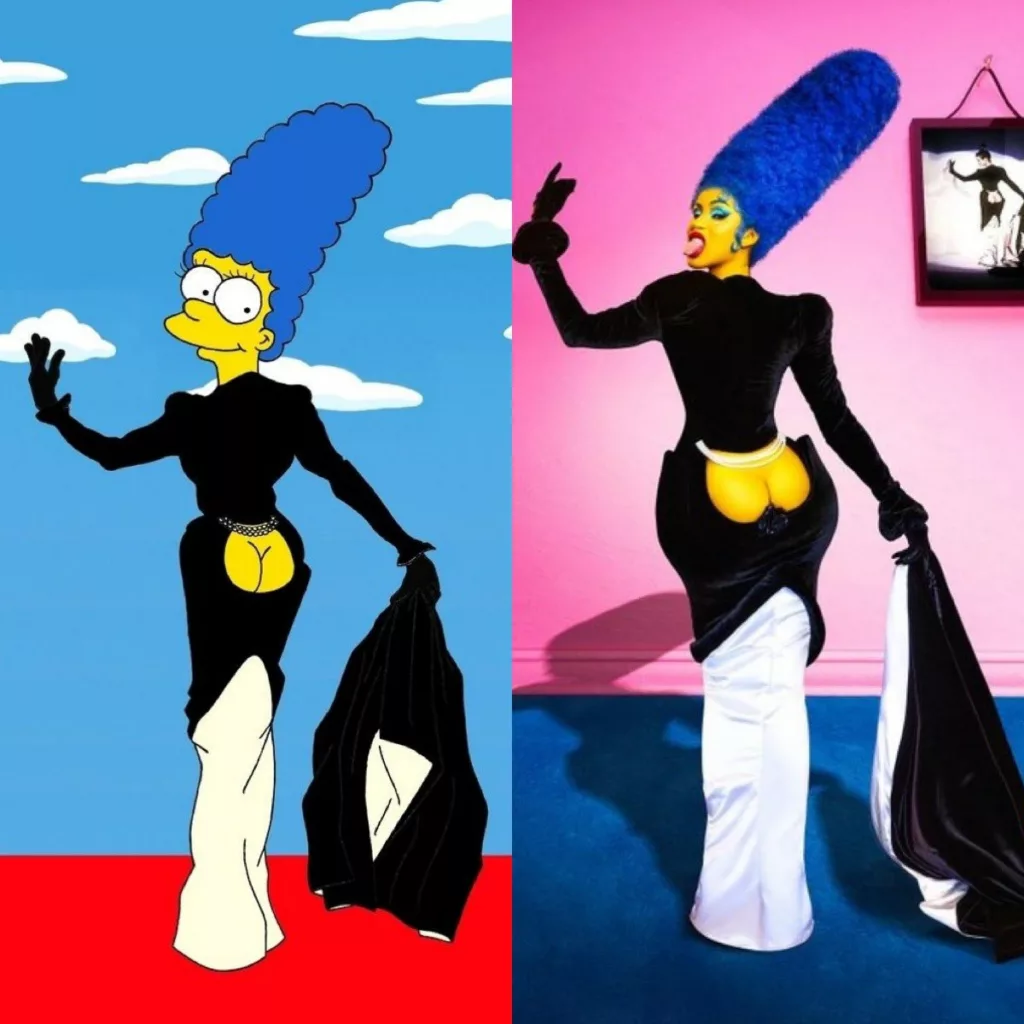 Season 34 of The Simpsons is currently airing on Fox, having premiered this past September. This season will air the 750th episode of the popular animated series.