On Tuesday night's Bachelor in Paradise Finale on ABC, Brandon Jones and Serene Russell announced their engagement after a fairytale-like whirlwind romance!
They were the only couple to attend the reunion, which was taped earlier this month, despite being one of two couples to leave the beach engaged. And they admitted after the finale that they still haven't wed despite host Jesse Palmer's seductive proposal to marry them there on the beach. Instead, they've been living happily together as an engaged couple for the past few months, though they had to keep that a secret from others.
"It's so tough. We just crave normalcy," Russell "We've gotten to do a lot of fun stuff together, like move in together and decorate a home together and learn how to live together, but we just want to go on a date."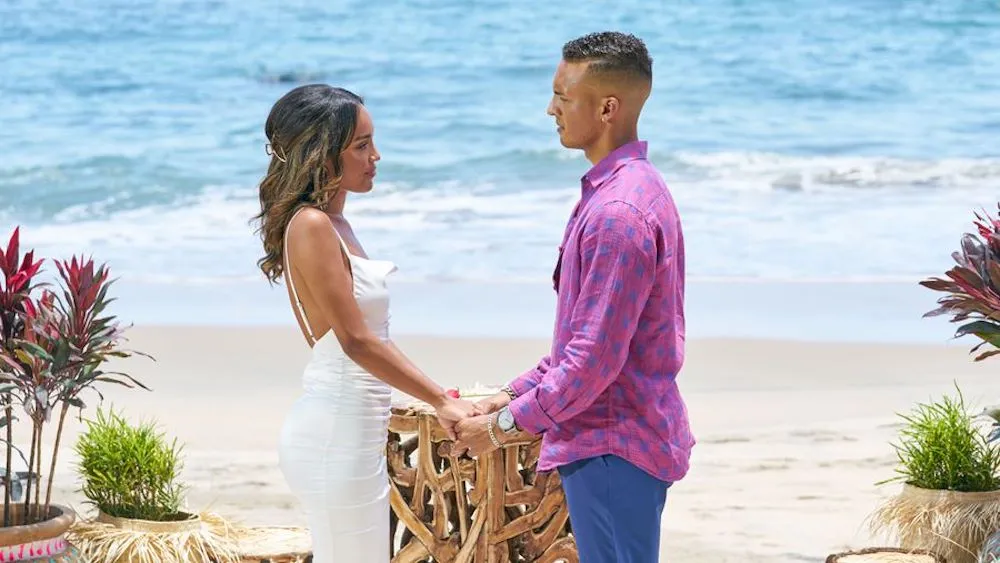 The pair revealed that they had been talking about the future throughout the entire production in an interview with Deadline conducted before the show's conclusion. So although though many of their more serious discussions didn't appear on the show until the other couple started to fade, those moments finally made them feel ready to move forward with their relationship.
"When the drama was happening, we were having talks about the future, like 'What are your plans? Do you plan on having kids or what do you see for your life?'" Jones said, with Russell adding: "What are your values? What's something that's really important to you? What are your career goals?"
Returning for another shot at love wasn't easy for either of them. But they both expressed they felt driven back to the franchise out of a fear they'd regret what could have been.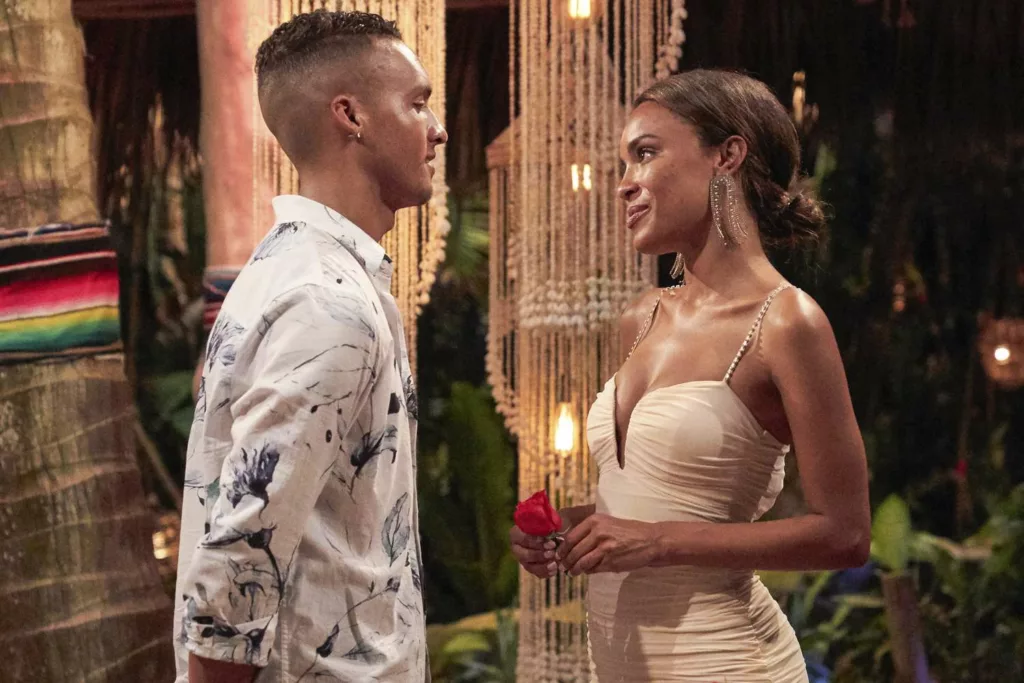 Jones added: "For me, it was a little more difficult. But I didn't want to live with 'What if?' If I never went this [engagement] would've never happened. Looking at my person, I'm like, 'Yeah. I would have regretted it if I didn't go.'"
"That's a way better way of saying what I said," Russell laughed in response. "I'm always that person that lays everything out on the line. I'm not the type to just not go and see what it's about."